Beginner's guide for beer tasting
Craft beer boom has brought a huge amount of small breweries and brewpubs all over Europe and beyond. Are you interested in artisan beer and eager to taste and rate beers? Do you feel a bit lost when testing different beers and trying to describe them? We are no experts on tasting and rating beer either, but somewhat experienced amateurs anyway. Here is a short introduction on how to get started with beer tasting – on which features you should pay attention to before, during and after a gulp of new beer?
After the beer is poured in glass (which by the way is another art, together with choosing the right type of glass – more of that coming to the blog later), start by simply looking at the beer. Hold the glass up in the light, preferably against a white surface, but not straight against a bright light. What color it is – golden, yellow, amber, brown or black? Is the color of the beer clear or hazy? Does the beer look carbonated, with a lot of small bubbles rising to the surface? And how about the foam, is it thick or thin, creamy, white or maybe brownish. Does the foam vanish quickly, or is it long-lasting.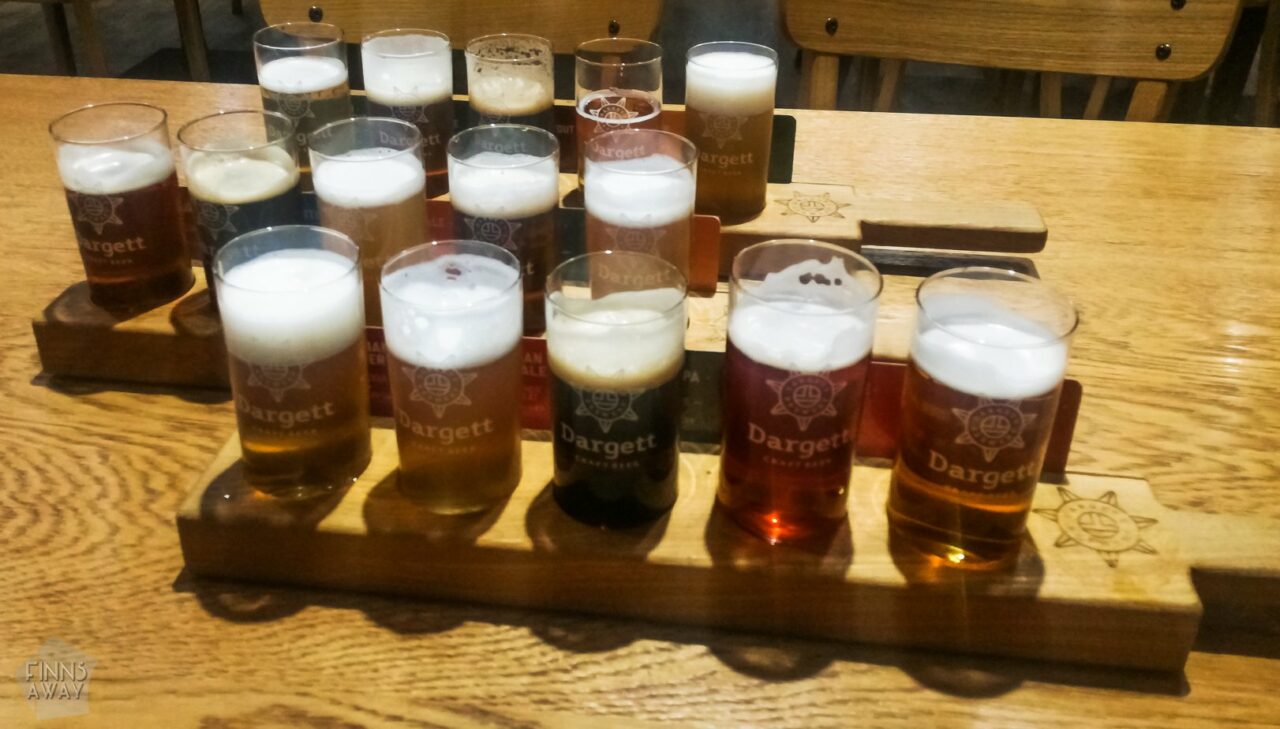 Before taking the first sip, you should sniff the beer carefully to try to find the different nuances of the scent. For inexperienced nose this can be really difficult; we often find ourselves trying to figure out what is the nuance that we have found. Like being sure that there is some tropical fruit in the aroma, but not able to tell which fruit it is. Or if the aroma is "green", is it pine that you smell, or maybe some herbs, or notes of grass? You can gently swirl the beer in the glass to better release the aroma. Experienced craft beer enthusiasts can often recognise some of the hops used in the beer just by the smell of the beer. Also different malts provide different aromas.
When getting to the actual tasting part, don't be too shy. Beer is meant to be consumed in large swallows, so take a good mouthful, but don't swallow it instantly. You should focus on different parts of the taste; initial, mouth feel and finish, which can be really different from each other. Initial is the first impression, the feel of the carbonation and sweetness of the beer, and the first bite of hops. Mouthful, or the mid-taste, is often described by the presence of features related to malts and hops. Is the beer sweet or dry, do the malts dominate the taste? Or is it bitter, and can you taste the nuances brought by hops? Also, you can describe the flavors that you can recognize – some fruit maybe, or overall juiciness, citrus fruits or maybe coffee, chocolate? These vary a lot between different beers and styles of course, but there are some typical flavors for each beer style. You could also analyze the viscosity of the beer, is it thick or thin, and the balance between malts and hops. Finish is the aftertaste you'll have left after swallowing the beer; long lasting or quickly vanishing, bitter or malty, some specific flavor present…?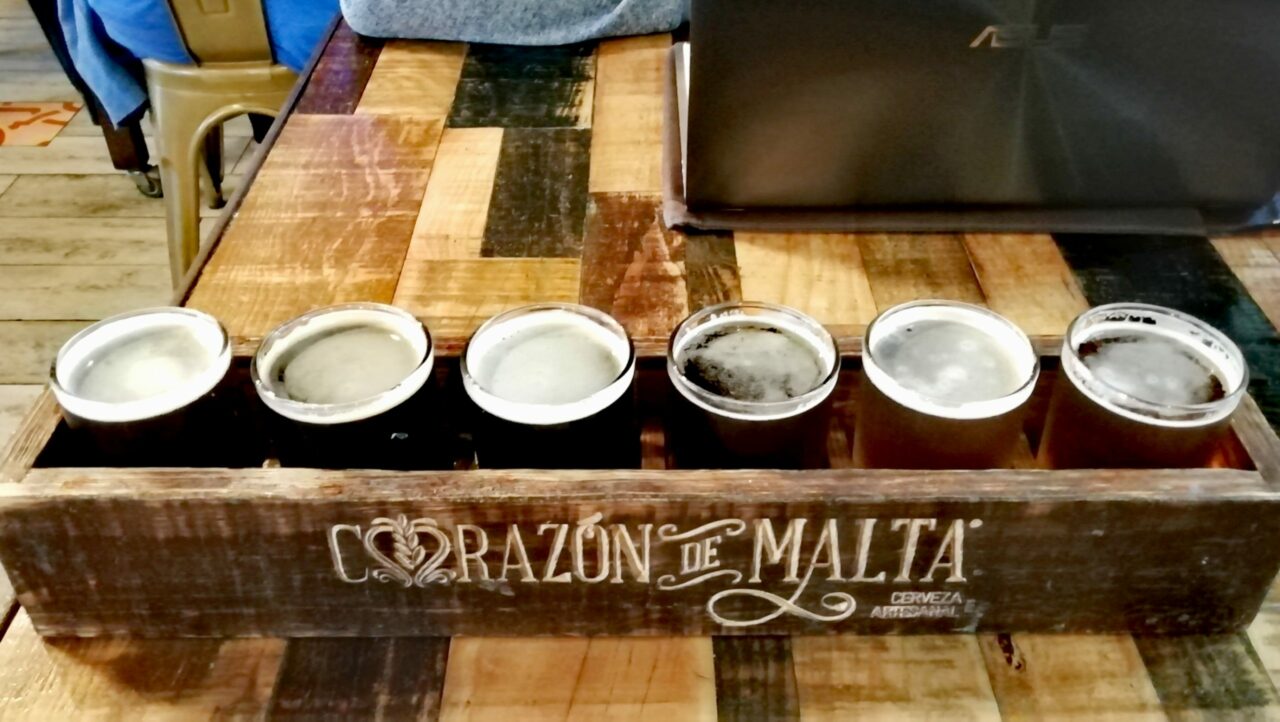 More tips for beer tasting
When tasting beer, you should pay attention to the recommended serving temperature of the beer. This can vary a lot between different beers, and temperature can really have a big effect on the taste of the beer. Beer tasting should not be done together with eating, since food can and will affect on how you experience the taste and flavors of the beer. Between each beer, it's recommended to neutralize you palate with some water. If you taste several beers in a row, it is advisable to start from the lightest and leave the strongest beers last. Also, always use a clean glass for each beer. Furthermore – don't try to rate too many beers at once, and keep the portions small. Otherwise, your ability to stay objective can suffer – it's an alcohol drink after all.
Do you enjoy tasting new beers? Maybe you have some more tips to add for beginners? Let's discuss in comments below!
We are sorry that this post was not useful for you!
Let us improve this post!
Tell us how we can improve this post?