Visiting Brasserie Sainte Cru in Colmar, France
Alsace is well known as a wine area, but we have recently found out that it's surprisingly big with craft beer too! There are dozens of breweries, and the craft beer revolution is going strong. The proximity of Germany may have some influence, but Alsatians are proud of their own brews and often also use local ingredients in the brewing process. When house sitting in Alsace in September 2019, we visited Brasserie Sainte Cru, a microbrewery in Colmar for the first time, and tasted some of their excellent artisan beers.
The story of Sainte Cru began already back in 2007, when a group of three friends tried for long to find satisfying beer, and finally stumbled on strongly hopped India Pale Ales. You could say it was love at first gulp, and soon they started to make small batches of experimental beers and developing new recipes themselves. The size of the tanks grew slowly, and in 2012 Sainte Cru Brewery was established. The first marketed beer was a light Pale Ale named the Desert Tempest, a heavily hopped brew with North American hops Cascade and Columbus.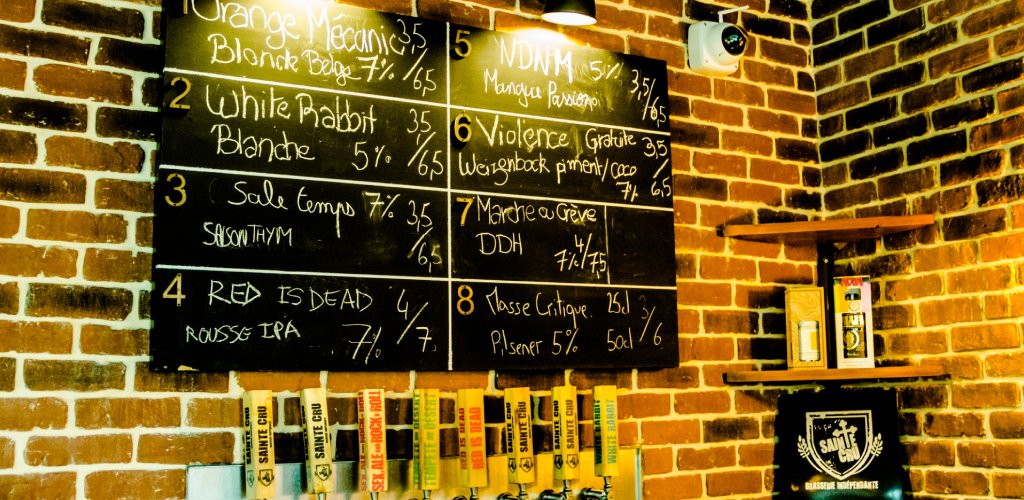 Sainte Cru has grown during the years, and in 2019 they made 4000 liter brews, with altogether 5000 hl brewed during the year. In 2020 they reached 6500 hl capacity. The Sainte Cru crew is passionate about craft beer, and keep educating themselves and learning from other brewers, and Sainte Cru does a lot of collaboration brews also. Like when it all begun, they are still big on experimenting, and always planning some new, daring recipes. We revisited the brewery in summer 2021, and while a lot of things had remained the same, the beer repertoire had grown, and there were more sour beers, that are very trendy around the Europe at the moment.
In the brewery, that started in the new premises in Colmar in 2013, you can learn more about the Sainte Cru beers and brewing process, taste eight different beers fresh from tap (the beer varieties in tap change often), and more brews in bottles. As the founders like well-hopped beers, there are a lot of IPAs and other strong and bitter beer varieties, but there are also some "easier" beers and always something for every taste. Sainte Cru brews are sold around France, and small amounts are also exported abroad, mostly to Belgium. Some limited quantity beers are only available from the tap room of the brewery, so it's the place to be for craft-beer enthusiasts traveling in Alsace. Our favorite beers in 2019 were Marce ou Creve Double Dry-Hop IPA (on tap), Sale Temps Pour Les Gros Saison (in bottle) and Project Chaos APA (in bottle). When revising the brewery in 2021, we tasted some more brews and liked especially west coast -style Don't Panic IPA and Santa Cruz Serie – Imperial Stout Cacao, a warming, dark and roasted stout with bunch of cacao and vanilla.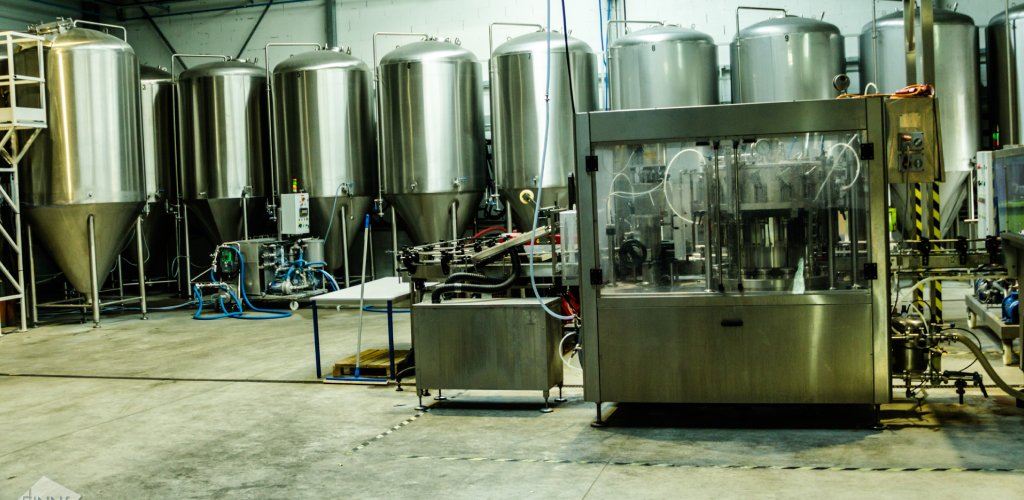 The cozy tap room and bar of Sainte Cru is usually rock music oriented, but we visited at the time of Colmar Jazz Festival, and there was a performance by Tiger Rag Jazz & Swing group, and a lot of friends of beer and jazz. When visiting Colmar, a recommendation to pop in the this brewery! Or, if you can't make to the tap room that is situated outside the city center, check out a bar called Les 3 Singes in Colmar Old Town, they have a wide selection of Sainte Cru beers, and also other Alsatian artisan brews!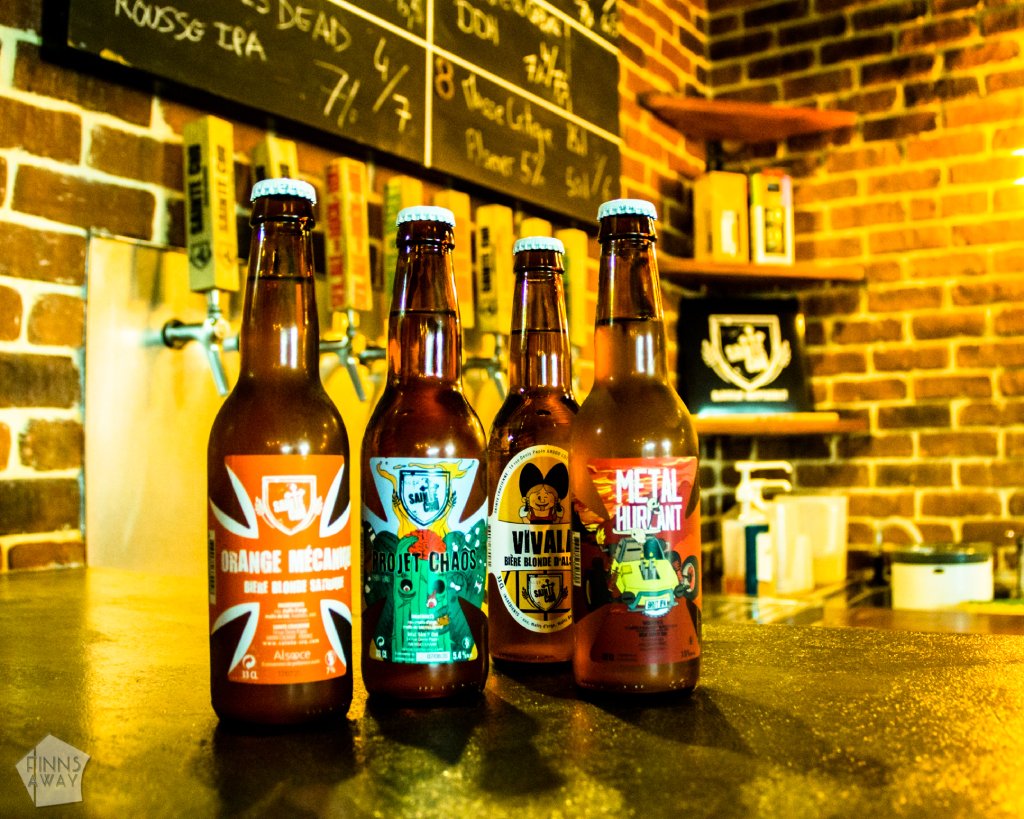 Have you travelled in Alsace area in France, and maybe tasted some local craft beer?
We are sorry that this post was not useful for you!
Let us improve this post!
Tell us how we can improve this post?