Craft beer breweries in Honduras
Craft beer boom hasn't fully reached Honduras, but the interest towards craft beer has grown during past few years, and several new microbreweries and brewpubs have been opened during past couple of years. Honduras actually has rather long history with brewing, as the first Salvavida beers were brewed in La Ceiba, on the north coast of Honduras, back in 1916, and this iconic Honduran beer has been brewed continuously since then, making it one of the oldest beer brands in Central America.
D&D Brewery by Lake Yojoa
The first artisan brewery in Honduras was founded in late 90's by an American brewmaster Robert Dale. Hi set up D&D Brewery in the village of Los Naranjos, on the shores of Lake Yojoa. The Brewery and adjacent hostel and restaurant are still there, since 2011 owned by Bobby Durrette. We visited Lake Yojoa and  D&D Brewery in November 2019, during our travels around Central America. The guesthouse, that has quite a reputation among backpackers roaming around Central American countries, is built in a tropical forest, and consists of an open-air restaurant, private cabins, private rooms and shared dorm rooms, and of course, the small brewery. D&D Brewery makes some tasty craft beers to be enjoyed either with their excellent meals, or around a campfire together with other travelers from around the world. Our favorite of the beers on tap back then was their coffee porter Porter Cafetero.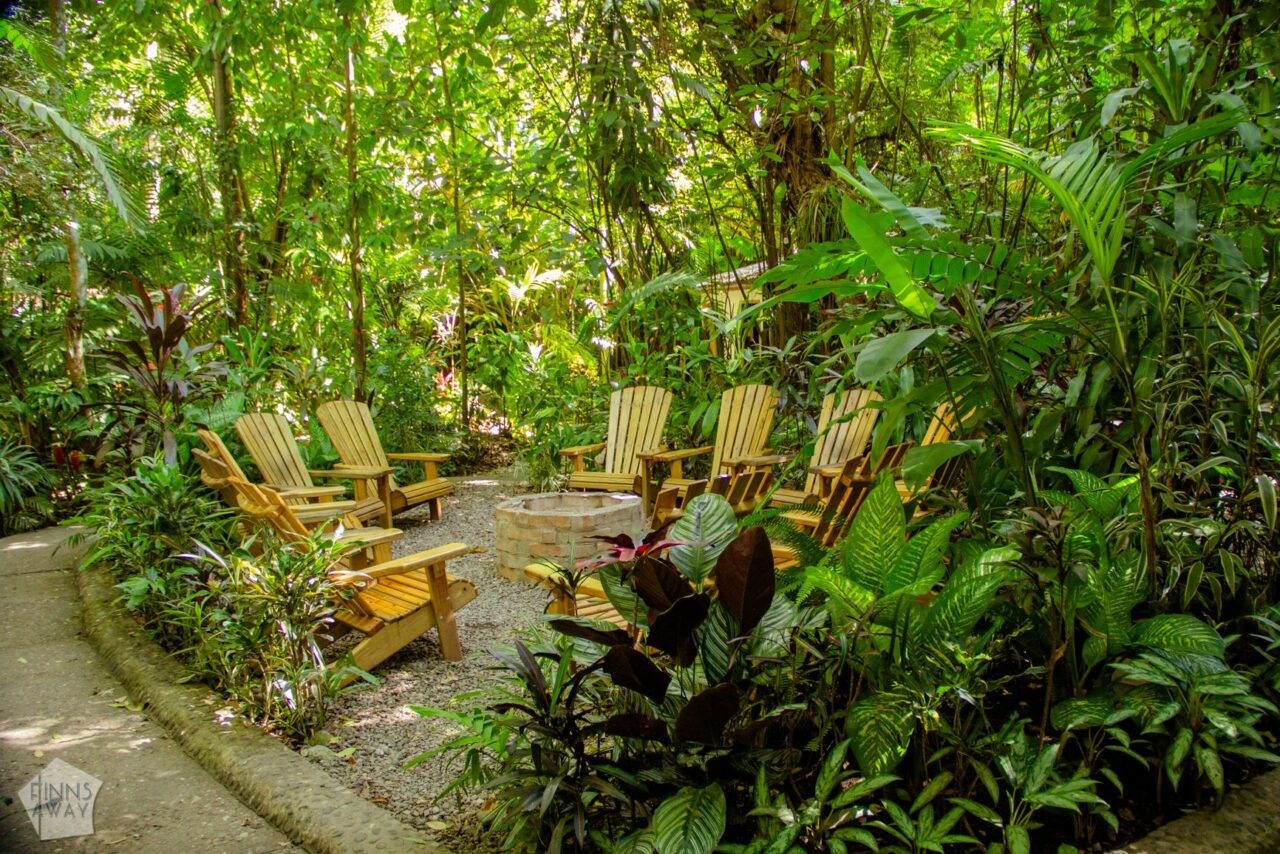 Sol de Copan in Copan Ruinas
Also the second oldest artisan brewery in Honduras was founded by an expat. Sol de Copan in Copan Ruinas, close the Guatemalan border in western Honduras, is a brewpub owned by a German fellow named Thomas and hie Honduran wife. Sol de Copan is indeed a German brewery and restaurant, focusing on traditional German beer. Copan Mayan ruins just next to the village have made Copan Ruinas a popular tourist destination, and even if the feel of the town is rather commercial, the surroundings are very beautiful, and the ruins are definitely worth a visit, as is Sol de Copan of course. We sat down in the brewpub twice when visiting Copan Ruinas in early December 2019, and really enjoyed the atmosphere and the quality brews.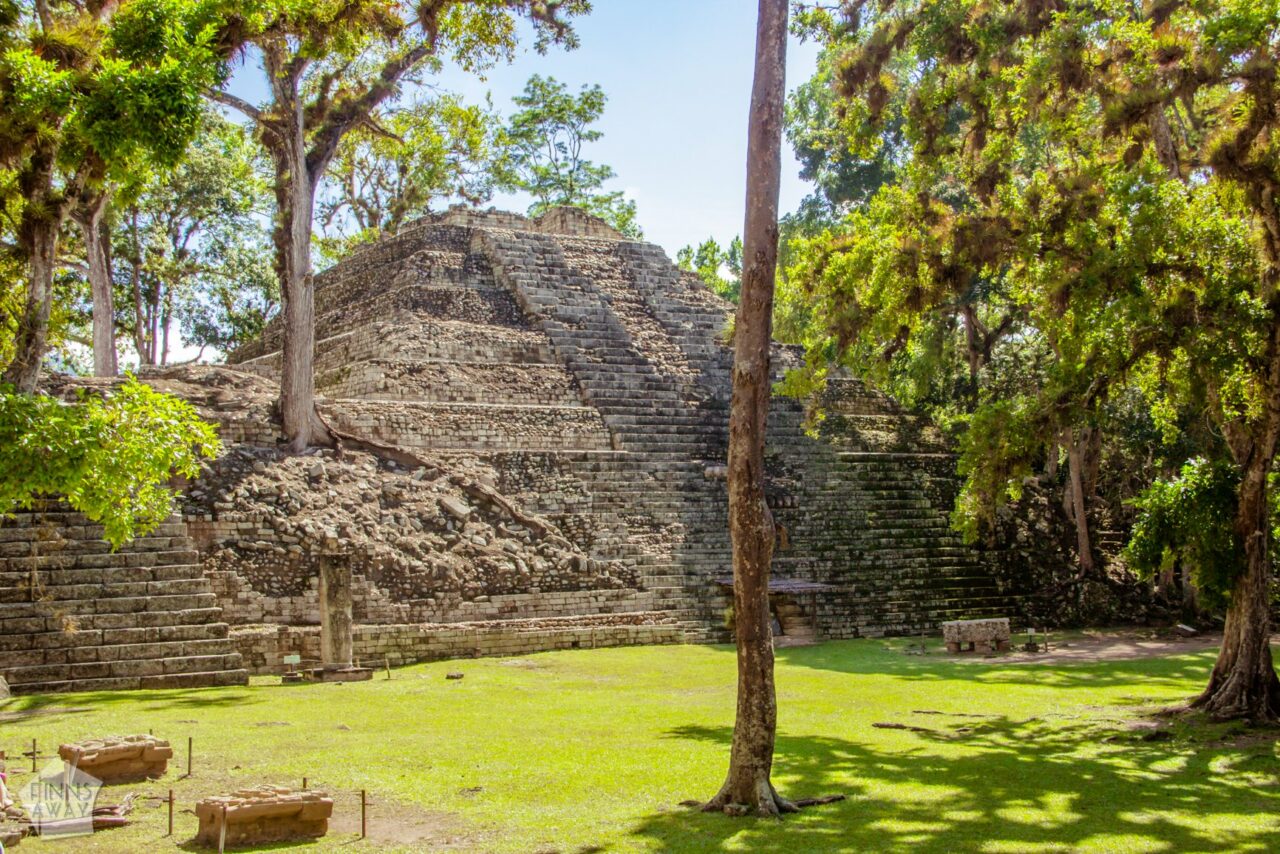 Other microbreweries of Honduras
Possibly the best known microbrewery in Honduras is Honduras Brewing Company in the capital Tegucigalpa. It's an independent craft brewery, established in 2017, that offers a variety of ales from blonde to stout, and also seasonal beers. A popular tourist destination Roatan Island has awaken to the craft beer movement too, and American- / Canadian-owned Roatan Island Brewing Company opened up in 2019. Roatan was a home to a microbrewery already over 10 years ago, but the Czech-owned Bay Islands Brewery is no longer in operation.
Based on a quick research, it looks like San Pedro Sula is becoming the craft beer capital of Honduras, as there are several new breweries and brewpubs. The oldest, Gecko Brewing Company, was opened in 2016 as the first craft brewery in the city, and nowadays their brews are available in restaurants, bars and hotels in San Pedro Sula and also elsewhere in Honduras. In their webpages they state that "From the beginning, our goal has been to brew outstanding, unique beers while maintaining our absolute commitment to sustainability, our people, and the art of brewing." After Gecko, places like La20 Cerveceria, Cerveceria Perla Negra and Cerveceria Casa del Bosque have opened their doors in San Pedro Sula, and for sure more will follow. Too bad that we didn't stop in San Pedro Sula to explore the craft beer scene of the city, but well, next time then, if we'll head back to Honduras some day.
Do you have some experience over quality craft beer in Honduras, or elsewhere in Central America? Leave a comment below!
We are sorry that this post was not useful for you!
Let us improve this post!
Tell us how we can improve this post?