Minsk for craft beer enthusiasts
Minsk for craft beer enthusiasts
Craft beer seems to be booming in the capital of Belarus. We spent 5 days in Minsk in August 2018, and in addition to exploring the city visited three great craft beer pubs, tasting products from both domestic and international breweries. There are several craft beer oriented pubs in Minsk at the moment, some of them just recently opened. The amount of craft beer breweries in the country in 2018 was somewhere between 20 and 30, and in 2020 there are more than 50 of them. Beer brewing has long roots in Belarus, and the oldest existing brewery, Alivaria was founded in 1864. In this post we shortly introduce three craft beer pubs and the Minsk Craft Beer Fest festival.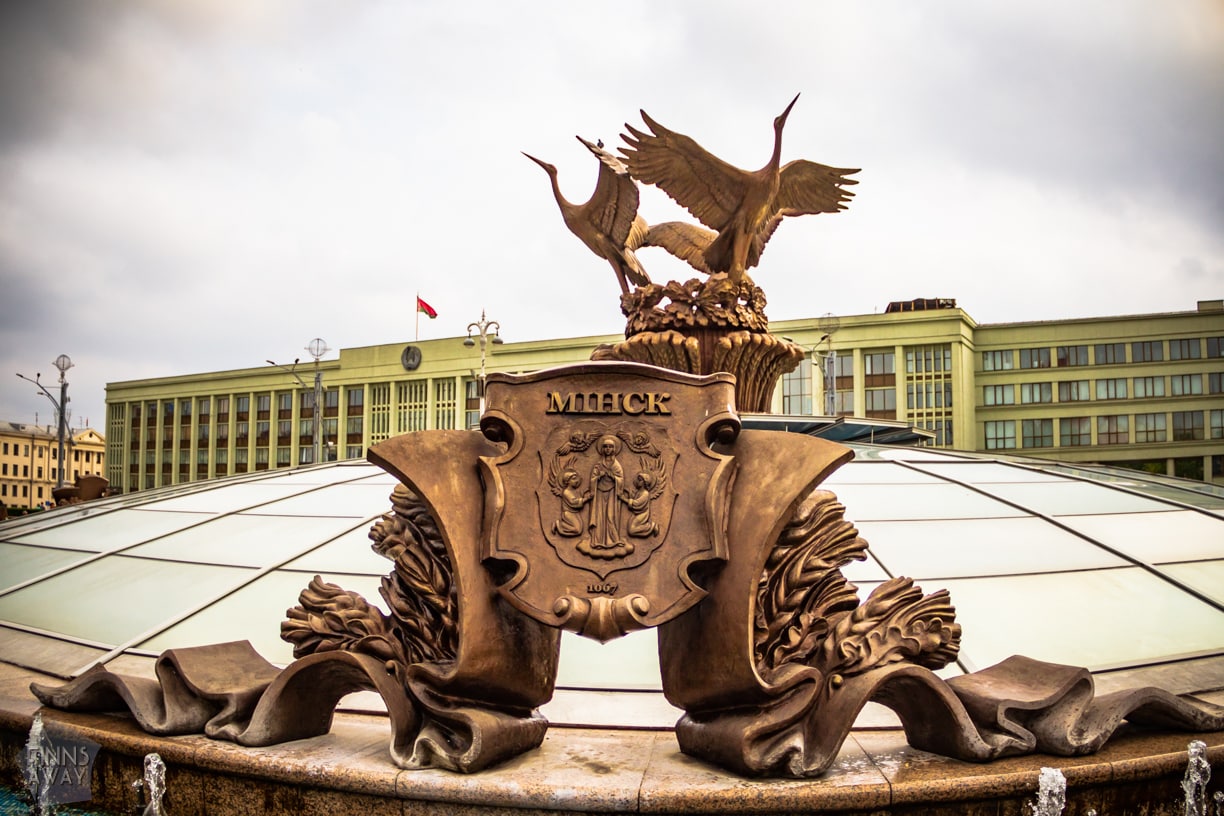 Craftman is a Belarusian craft beer oriented pub in Vulica Hikaly street, roughly two kilometers north-east from the city center. The bar itself is below the street level, and there is a cozy terrace by the street. There was 19 beer tabs, roughly half of them reserved for local products, and over 90 varieties from around the world in bottles. Craftman claims to have the widest selection of local beer in tap. Burgers, sandwiches and snacks are served also, and the small pub is nicely and creatively decorated, even the bathrooms. The tab system in the pub is somewhat unusual, with a separate cold room and a special pressuring system, to preserve the taste of the beers exactly the same as the creators intended.
Minsk 1067 in Vulica Valadarskaha street in city center (note that there is also another bar by the same name is in Vulica Ramanauskaja Slabada) is a pub with nice selection of local craft beers (though several brands were not available at the time of our visit), food and great customer service. We had delicious burgers, and they even had a vegetarian burger option with fried cheese. One of our favorites was Prime Time APA by Belarusian Jungle Brewery, and we also tested a pretty good new locally brewed sour ale that was not yet in the menu. Prices were really affordable, in average around 6 BYN for a big beer (0,4) so roughly 2,5 euros, and from 9 to 12 BYN for burgers with fries.
Lidbeer Bar 1876 (Crafthouse)
Crafthouse, that in 2020 has changed its name to Lidbeer Bar 1876, in Vulica Jacuba Kolasa, 1,5 km north from Craftman, is a cellar bar with craft beer and food from snacks to steaks. There were not that much local beers in tap on time of our visit, but otherwise a wide craft beer selection from around the world. In addition to some local brews, we tried for example Deadline Mango by Selfmade Brewery, a very fruity and nicely bitter IPA from Moscow, Russia.
Other popular craft beer pubs in Minsk already back in 2018 included places like Czapski Bar, BeerCap (in two different locations) and UltraBar. A lot more have been opened since, so there are plenty of places to pop into and grab a craft beer nowadays.
There is also a craft beer festival in Minsk, usually held twice a year, in April and in October. According to festival info, more than 30 breweries from Belarus and also from elsewhere in Europe take part in the event, and there is also food courts with international cuisine and music performances. Ticket price for the event is 15 BYN, which is around 6 euros, and it includes a festival glass and three beer tokens. The 2020 festivals have been cancelled due to Covid-19, and next beer fest is supposed to take place in April 2021.
For more information and news about the craft beer fest and craft beer scene in Belarus overall, check pivo.by site (only in Belarusian, but Google translator seems to work like charm).
Have you tasted Belarusian craft beer, and/or visited Minsk? Share your thoughts in comments!
We are sorry that this post was not useful for you!
Let us improve this post!
Tell us how we can improve this post?