Craft beer in Finland: Three microbreweries in or near Oulu
Published: December 15, 2021
Our former home town Oulu in northern Finland is home to a couple of great small artisan breweries, and there are some of them also around the city. In this post we introduce Maistila and Sonnisaari Breweries located in the city of Oulu and Hailuodon Panimo brewery located on the island of Hailuoto. We visited these three microbreweries in summer 2021, as a part of our craft beer tour in Finland.
Maistila is an Oulu-based microbrewery that launched their first commercial brews back in 2014. Since then this small brewery has brought out a huge amount of delicious beers representing different styles. From the beginning Maistila has done a lot of collaboration with other breweries in Finland (and some abroad too), and their beers have been available not just locally in Oulu area, but increasingly also around the country. During the years Maistila has grown to be a rather well-known brand in Finland, but the brewery has stayed small and unique.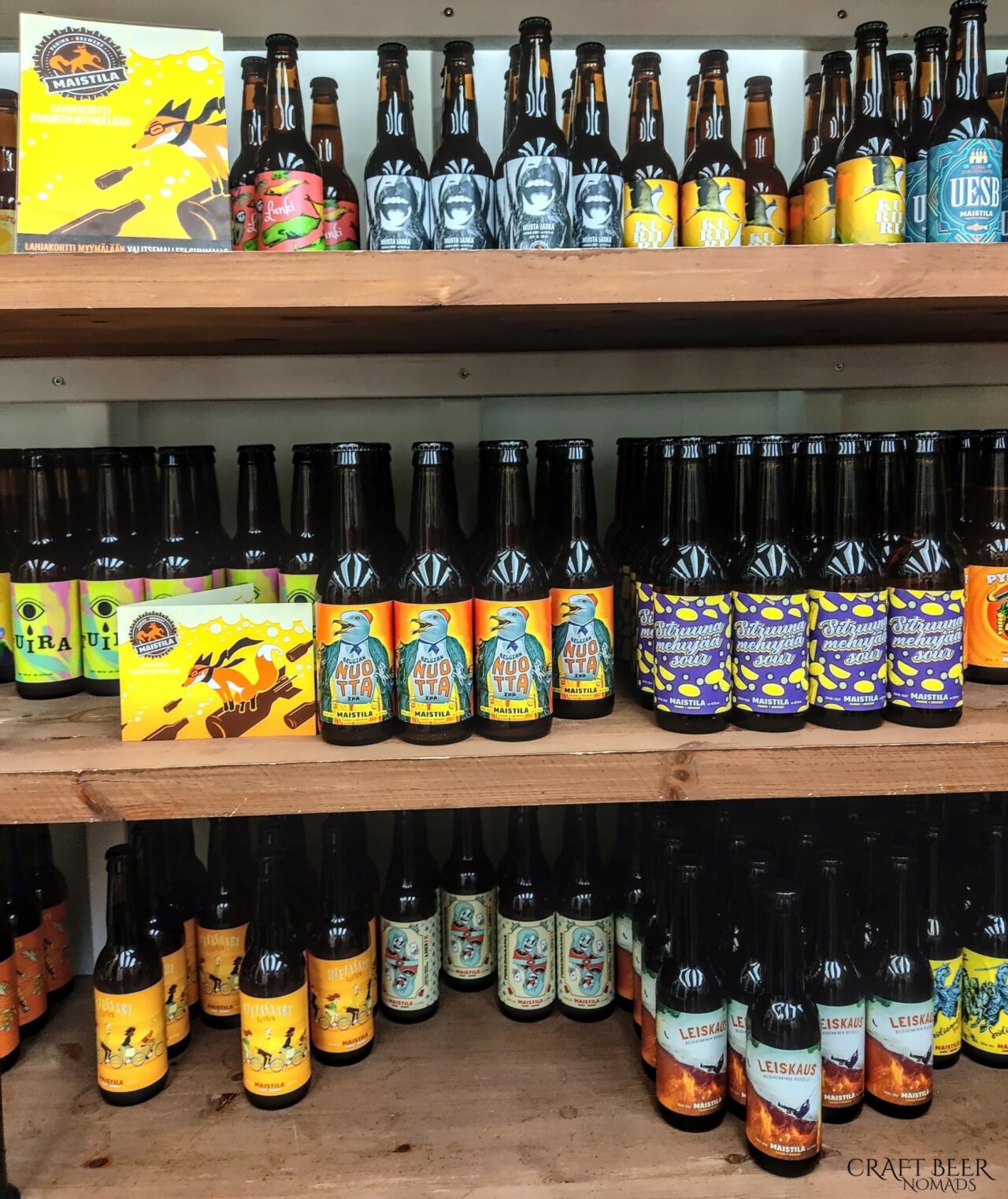 From home-brewing to a popular microbrewery
Maistila was founded by two brothers, Riku and Joni Harju, who had been beer enthusiasts already for a long time. The idea to start creating their own beers was inspired by the atmosphere (and delicious beers) of a beer festival that Riku participated in Denmark back in 2011. He called from the festival to Joni in Finland, saying that "Now I know what we are going to do", and the rest is history. For the first months, they brewed at home, and then rented a small "brewing room", where they brewed in 20-liter batches, experimenting and trying different beer styles. The brewery also got its name around those times, though no-one knows whose idea it was. Maistila affiliates to the Finnish word for tasting, and also refers to a place, like brewery names often do, but with the exception that there is no actual physical place called Maistila, other than the brewery itself.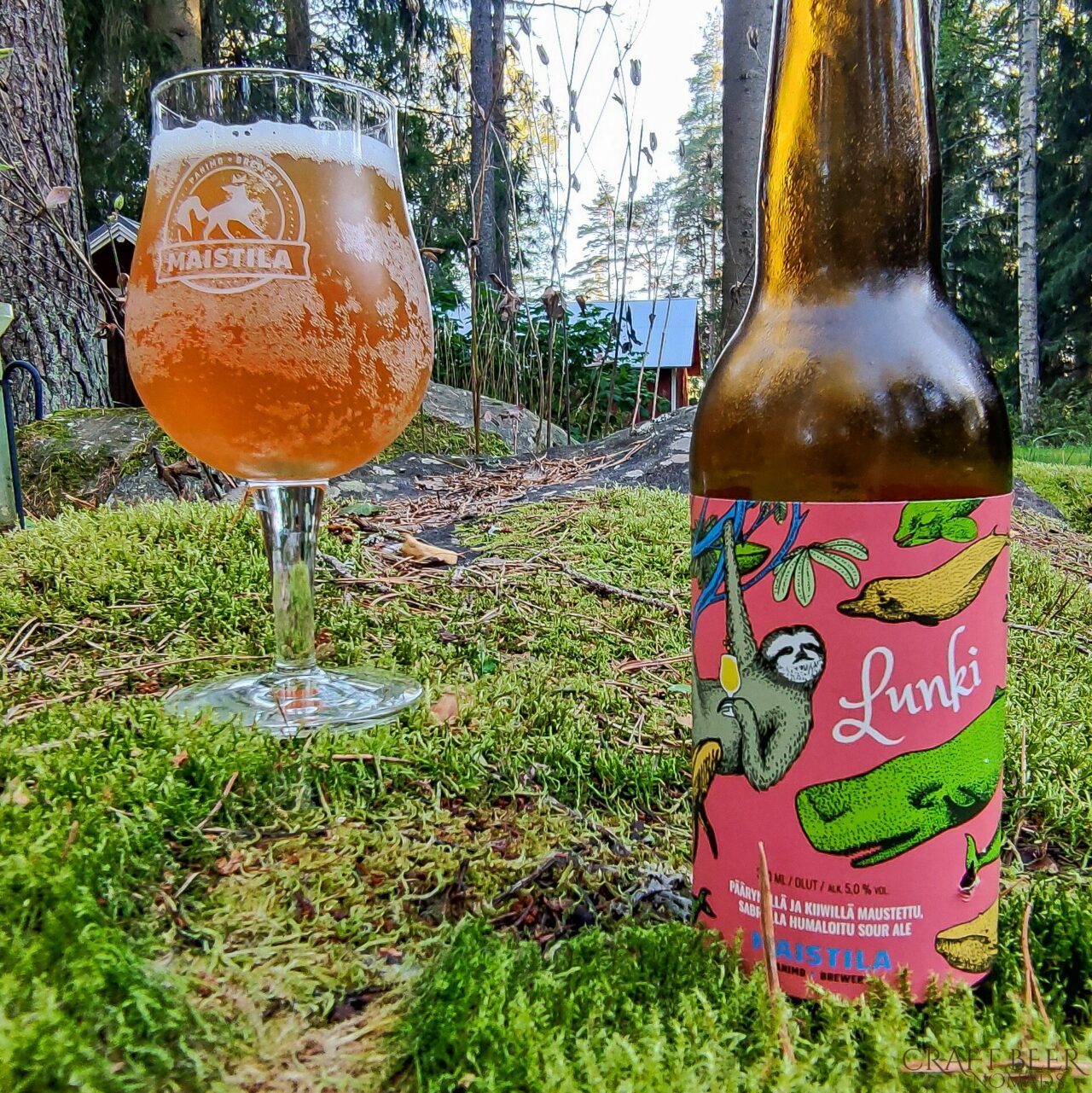 The first commercial brews were made in other Finnish small breweries in 2014, and the first beers with Maistila's own equipment were made in Alppila, a neighborhood a few kilometers from the Oulu city center, in 2015. Maistila started in Alppila with a 500-liter equipment, and nowadays mostly brews in batches of 1000 liters, with a yearly volume of around 70 000 liters. During the years more than 300 different Maistila beers have been launched altogether, and only a few of them are constantly available. Before corona up to 75 % of the production was sold to restaurants, but nowadays the role of the small brewery shop is significant – customers stop by to buy beer in growlers or in bottles. Some of the beers are also available in grocery stores especially in Oulu area.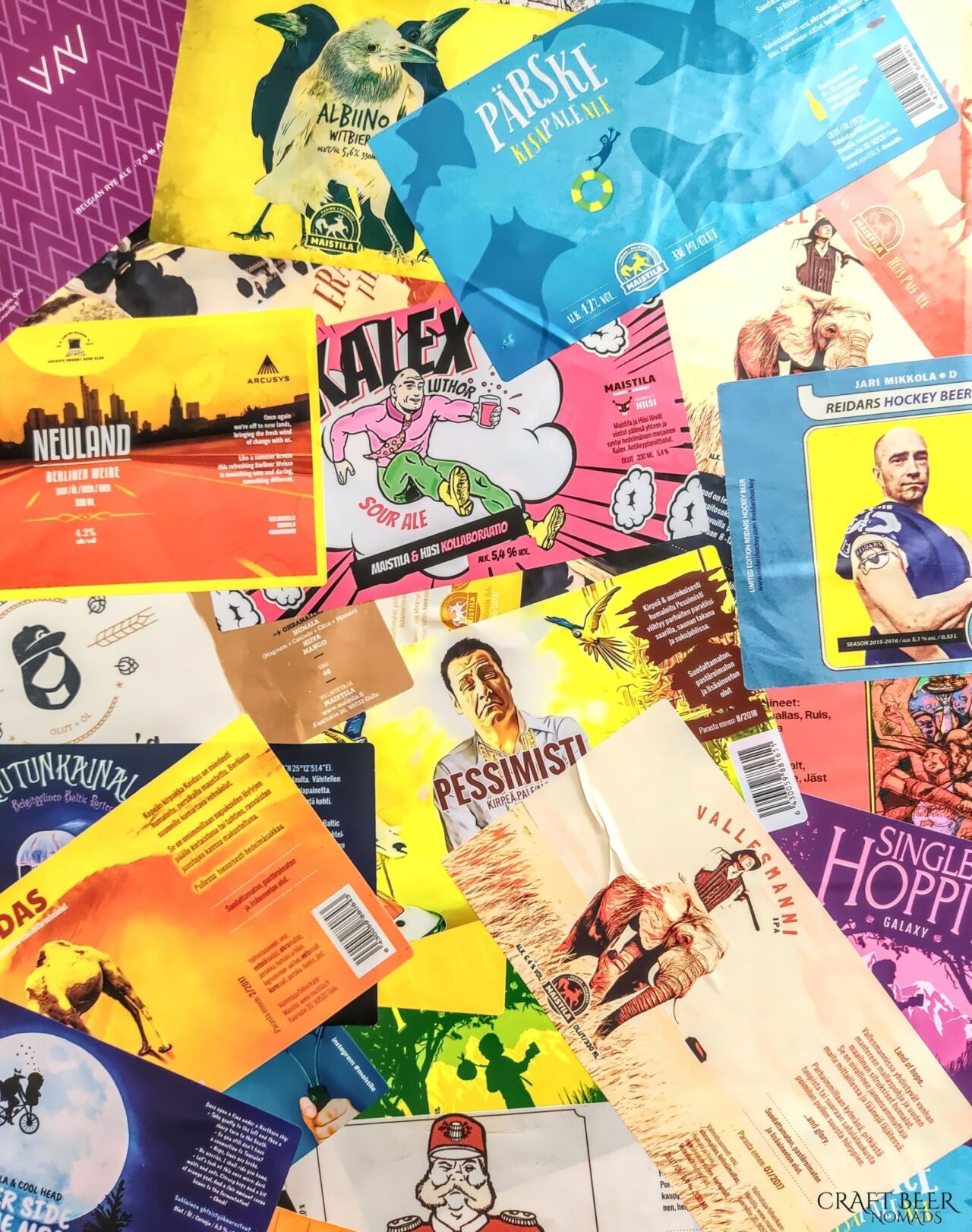 Riku and Joni still today do almost everything in the brewery themselves, with the help of just one employee. The brewery most probably would have great potential for growing, but at least for now the brothers want to keep the brewery small and agile, and stick to a small batch size that allows them to make a lot of different products. Also the colorful brand and intriguing label art is self-made by the way – Riku actually used to be graphic artist before the brewery career. Regarding the ingredients, almost all the malts used in Maistila are domestic, Finnish barley, wheat, oat and rye. In addition, small batches of some special malts come from abroad, as do the hops too, naturally.
"Beer, and especially artisan beer, is a rich, interesting, and diverse world. There are an endless number of flavors, colors, aromas, styles and variations. It was the versatility of beer that inspired us to get started. We will continue to strive on this path, and it's exciting and inspiring to be a part of the new Finnish small brewery renaissance."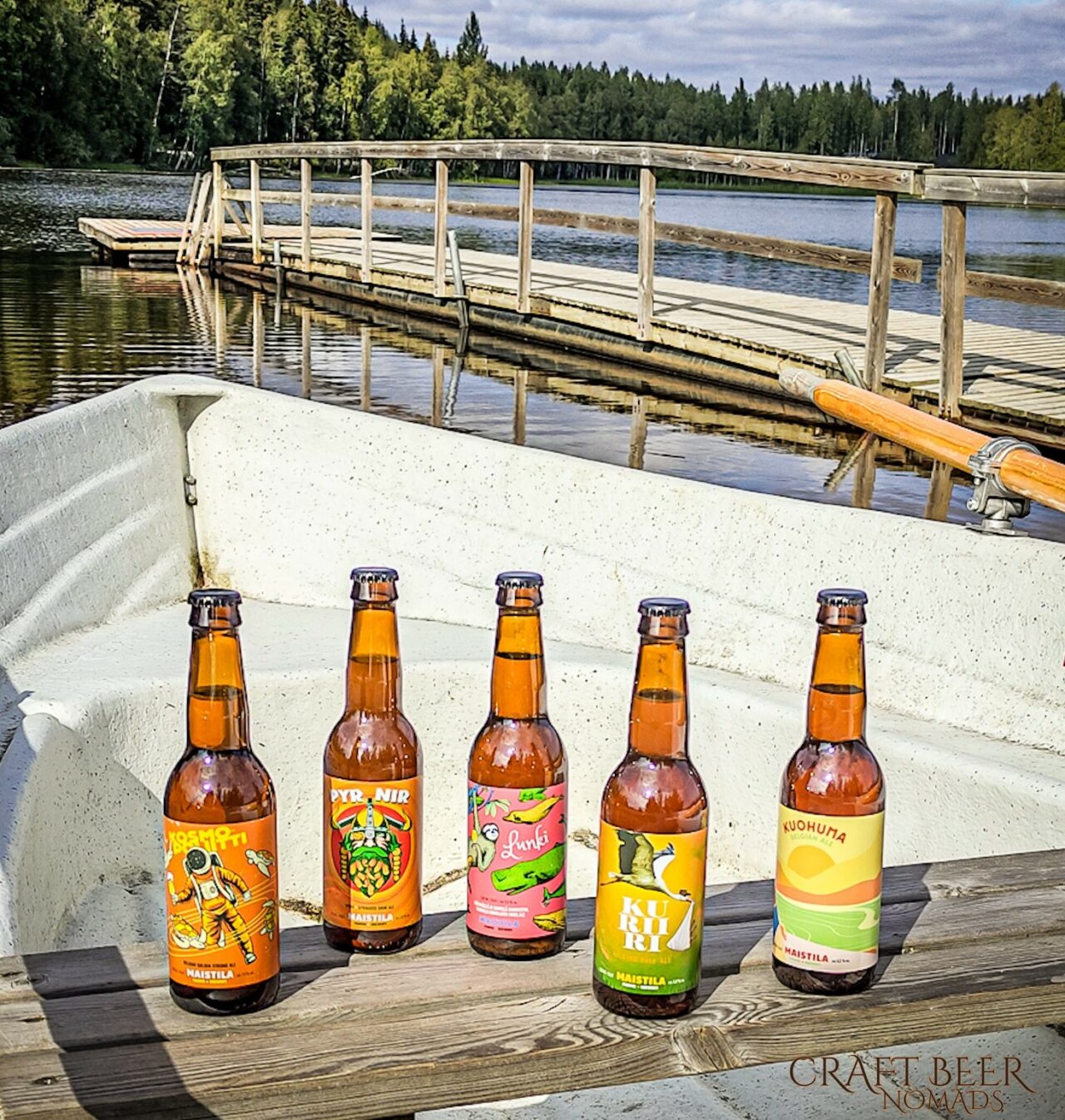 We remember drinking the flagship IPA of Maistila, called Kaira, already back in 2015 or 2016, when we still lived in Oulu. As our nomadic journey took us away from the city (and country), we haven't had the chance to taste new Maistila beers frequently, but this summer we tried quite a few them. The beer selection varies a lot depending on the season and demand – for example sour beers have been very popular among the beer lovers lately, and in summer there were several fruit sours in the selection. Towards winter darker and stronger brews, like (imperial) stouts and porters are more popular.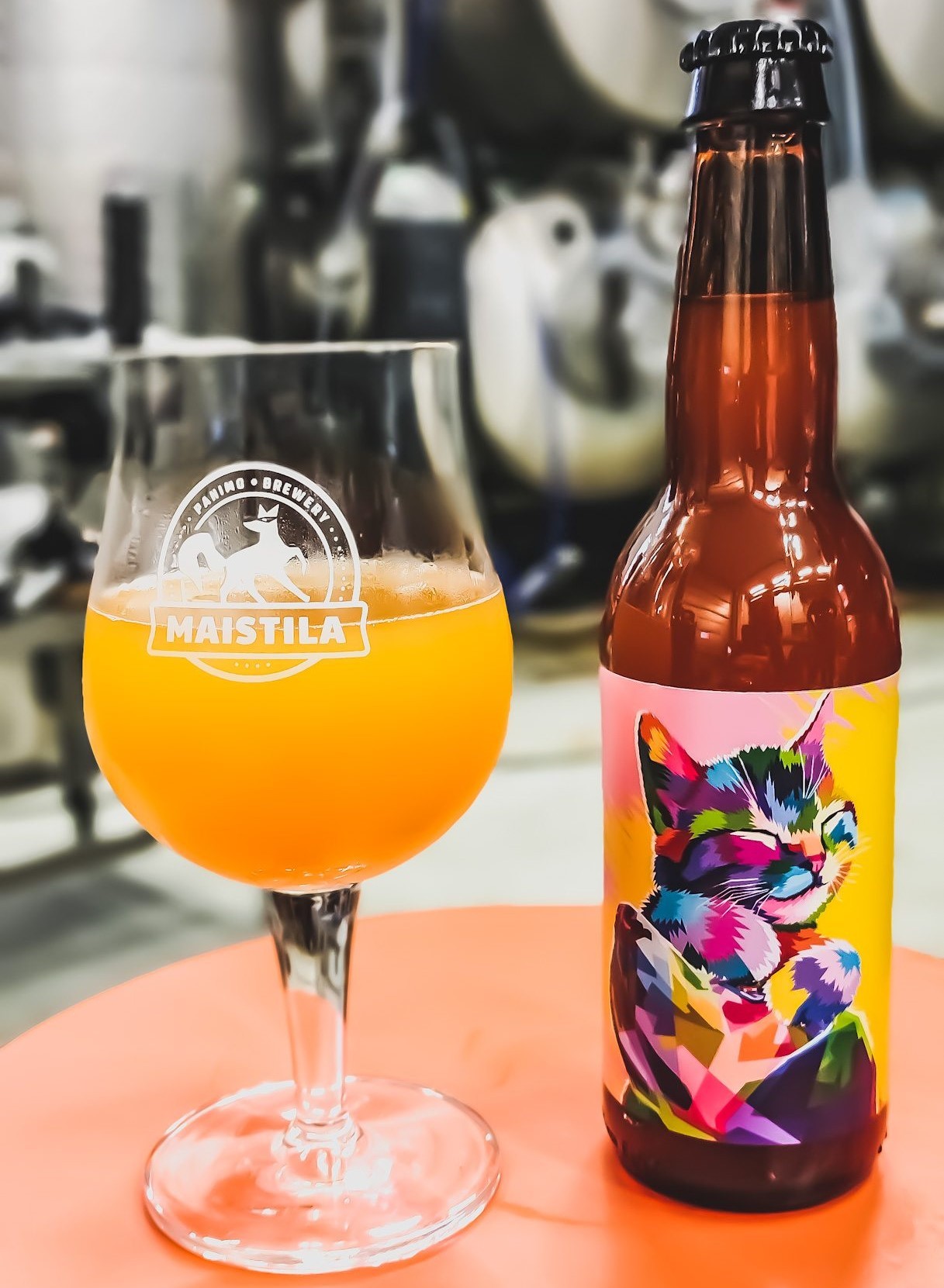 When visiting the brewery, we tasted a lovely sour called Tropiikissa, a nicely biting, fresh, juicy and tropical fruit beer, created in collaboration with Tanker Brewery from Estonia. Our other favorite was Musta Jaska, a strong, warming and tasty Imperial Stout with roasted character and dry bitterness. Harju brothers want to encourage people to taste different styles of beers to find their own favorites, and also to pair beer with food. They have arranged several food&beer&whiskey pairing tastings, as well as created beers for restaurants to be paired with certain cuisine.
Like Maistila, Sonnisaari brewery in Oulu was founded back in 2014, and the first beers were launched in 2015. The production volume has been growing during the years, and Sonnisaari crew has developed a bunch of delicious brews representing different styles. However, instead of growing much bigger, also Sonnisaari wants keep brewing in quite small batches and doing things in their own way.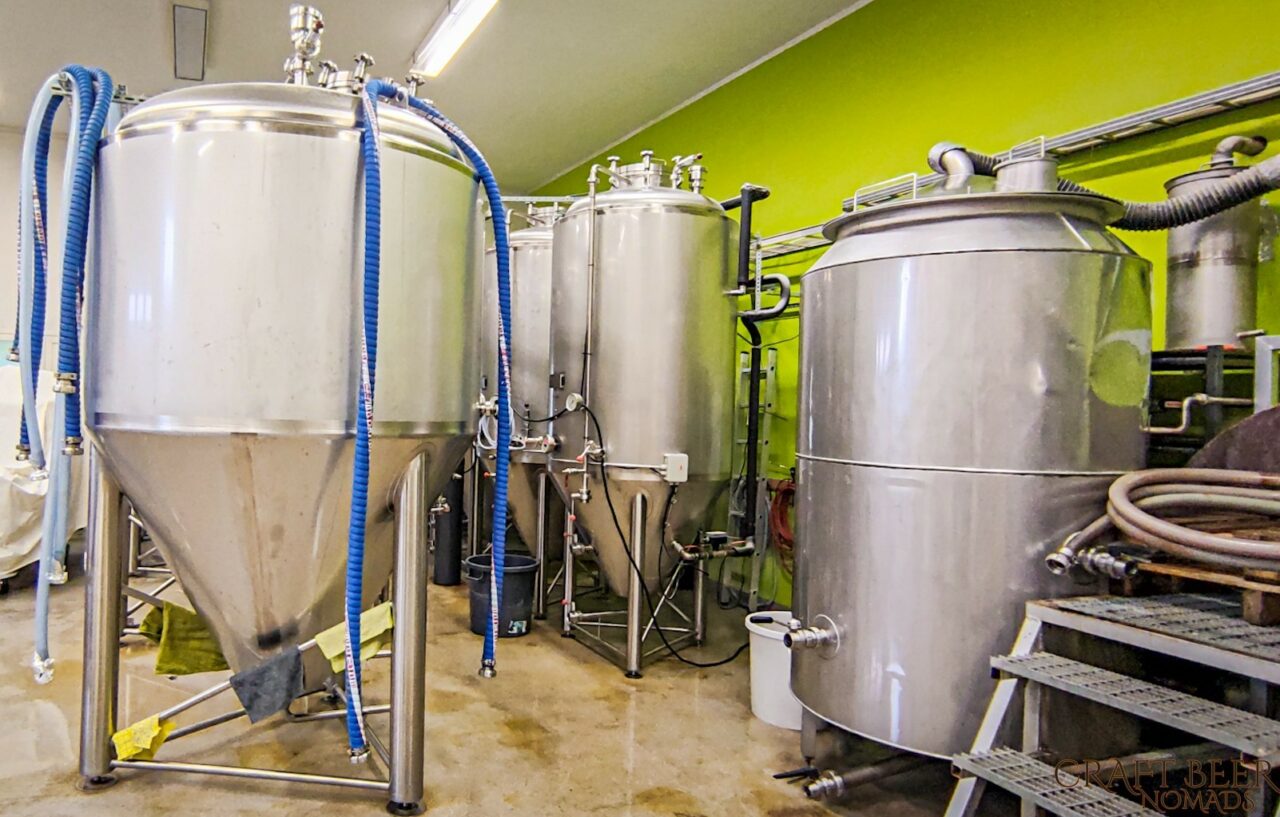 Back in 2014, there hadn't been a brewery (or brewpub) in Oulu for more than a decade, and it was time for someone to do something about that. Sonnisaari brewery was born after a hoppy evening, when three beer-loving fellows (with some home-brewing background) shared a table in a craft beer oriented pub and started to talk about their common interest, about having a brewery in the city. After several beers the decision was made the same night, and the first beers were launched in 2015. As Maistila Brewery was founded around the same time, Oulu now had not just a brewery, but two of them!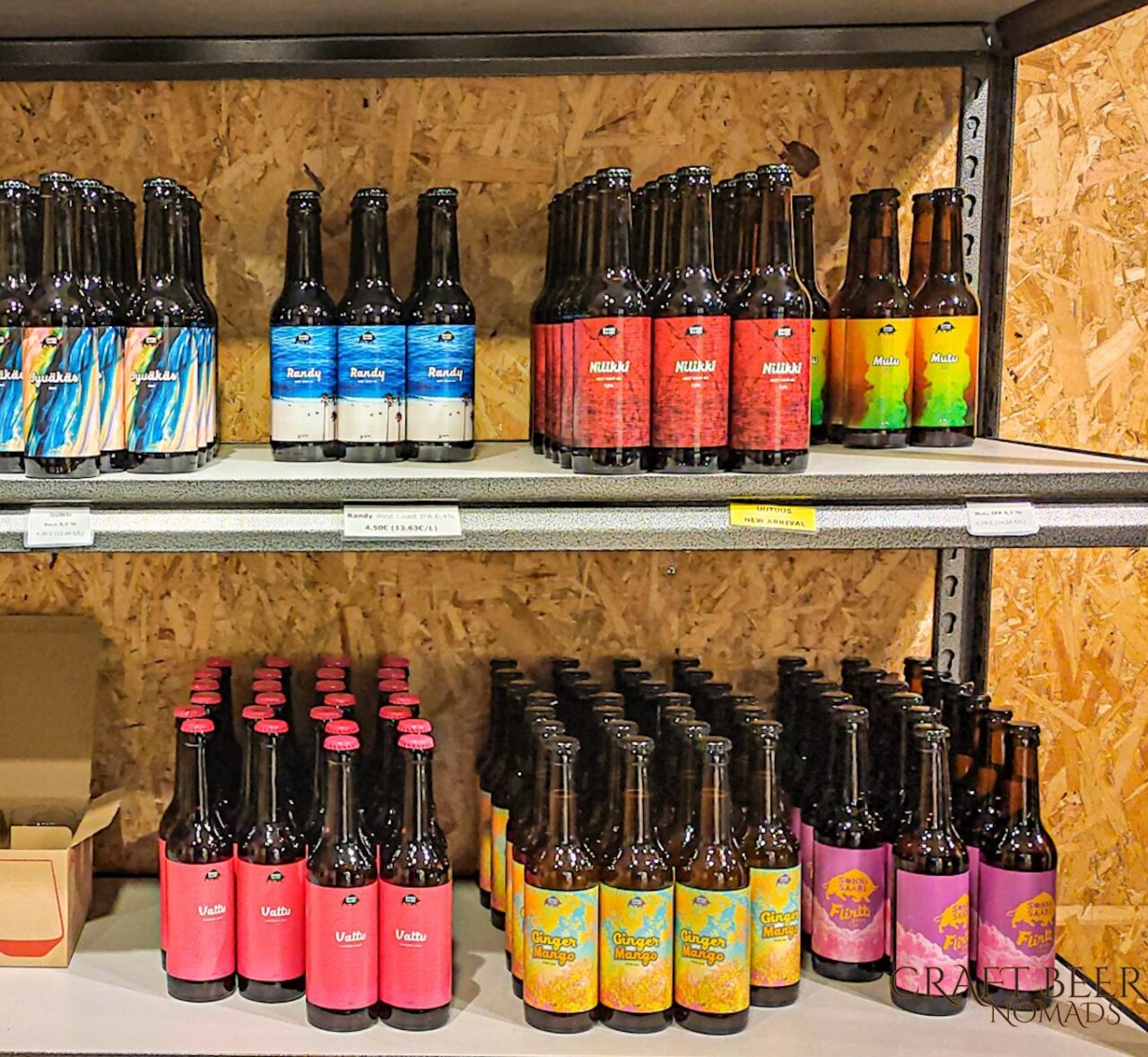 In the beginning, running the brewery was more like a hobby, as Sonnisaari was brewing on a very small scale, operating only on weekends and serving mostly very local demand. But as the interest in Sonnisaari beers quickly increased, it created the need to increase the capacity, and so the brewery soon became a full-time job. Nowadays the brewery employs in total four people, and the yearly volume has grown from 14 000 liters to around 100 000 liters. Despite the growth, the founders of the brewery, Timo Tyynismaa, Timo Kanniainen and Harri Vaarala, have never wanted Sonnisaari to be a mainstream brewery – they don't want to please or compromise, but instead focus on challenging the limits of different beer styles and creating interesting and even bold brews.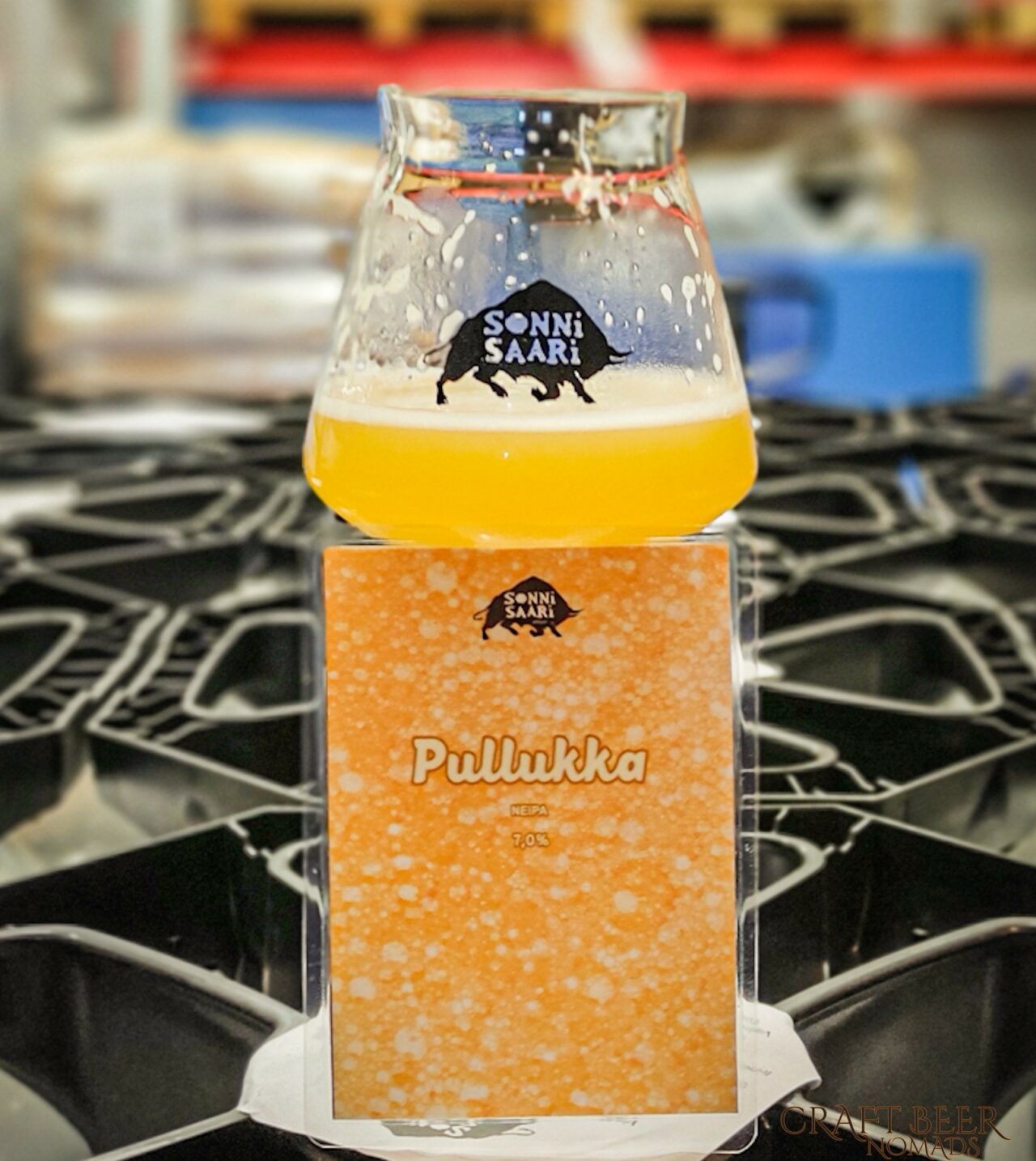 When visiting the Sonnisaari brewery and shop in late August 2021, we got to taste two then brand new beers very fresh from the growler line; a bitingly bitter West Coast IPA called Nilikki, and a soft, fruity NEIPA called Pullukka. Both of these novelties were very tasty, and overall the Sonnisaari brews that we have tried, have been pretty intense and aromatic. In the heat of the summer we also liked a lot their thick and tropical, wheat-based Ginger-Mango Sour.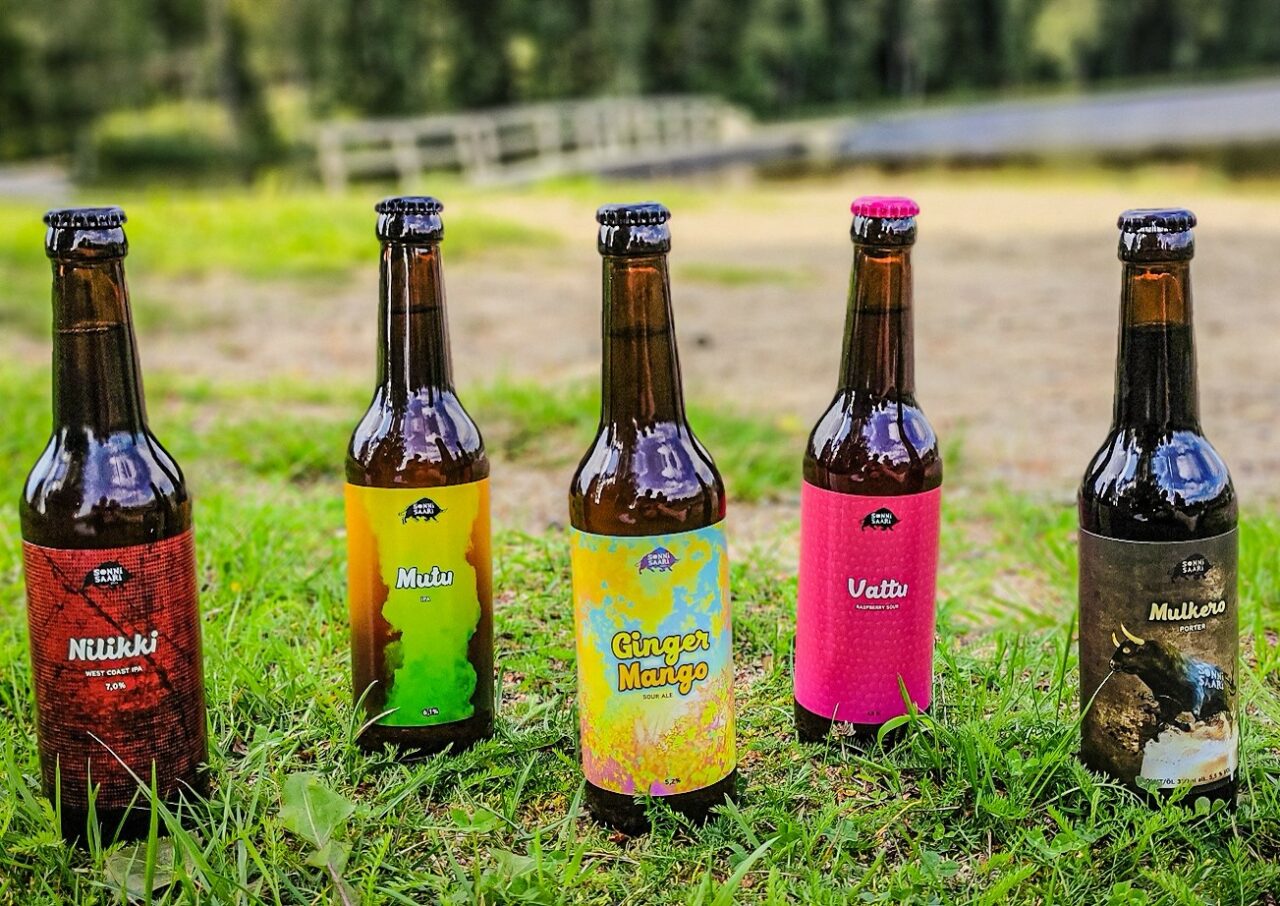 Hailuodon Panimo is the first Finnish microbrewery that manufactures 100 % organic artisan beers, favoring locally grown ingredients from small producers. The brewery is located in Hailuoto, a beautiful, large island municipality close to the city of Oulu, in a tranquil, traditional ambience. Hailuodon Panimo focuses on German-style unfiltered beers, often with their own twist, and emphasizes environmental responsibility in all its operations.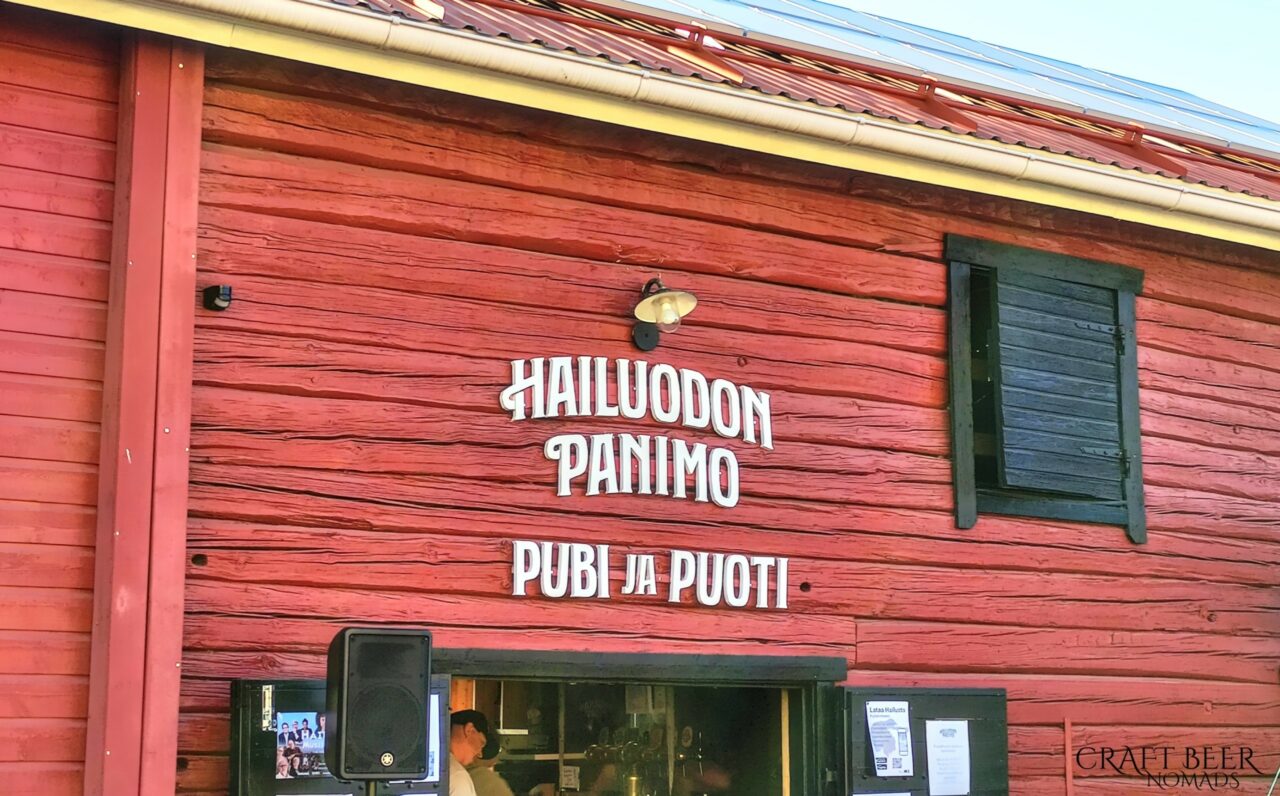 Traditional brewing with an ecological touch
The idea of establishing a brewery on Hailuoto island was born during a ferry ride to Hailuoto in 2015. The Ltd. behind the brewery was founded in 2016, and the production started the next year. During the planning and building phase of the brewery, the founders developed recipes and brewed the first beer in Rovaniemi in Finnish Lapland. The brewery was built in a traditional log building, that was extended to fit in the brewhouse, small pub & shop as well as the needed warehouse space. The building required a lot of renovation, but the founders had a clear vision that the brewery should be located in an old log structure with certain traditional feel. The result is amazing – the brewery & pub together with the courtyard form a beautiful, harmonic milieu with a back-in-time feeling.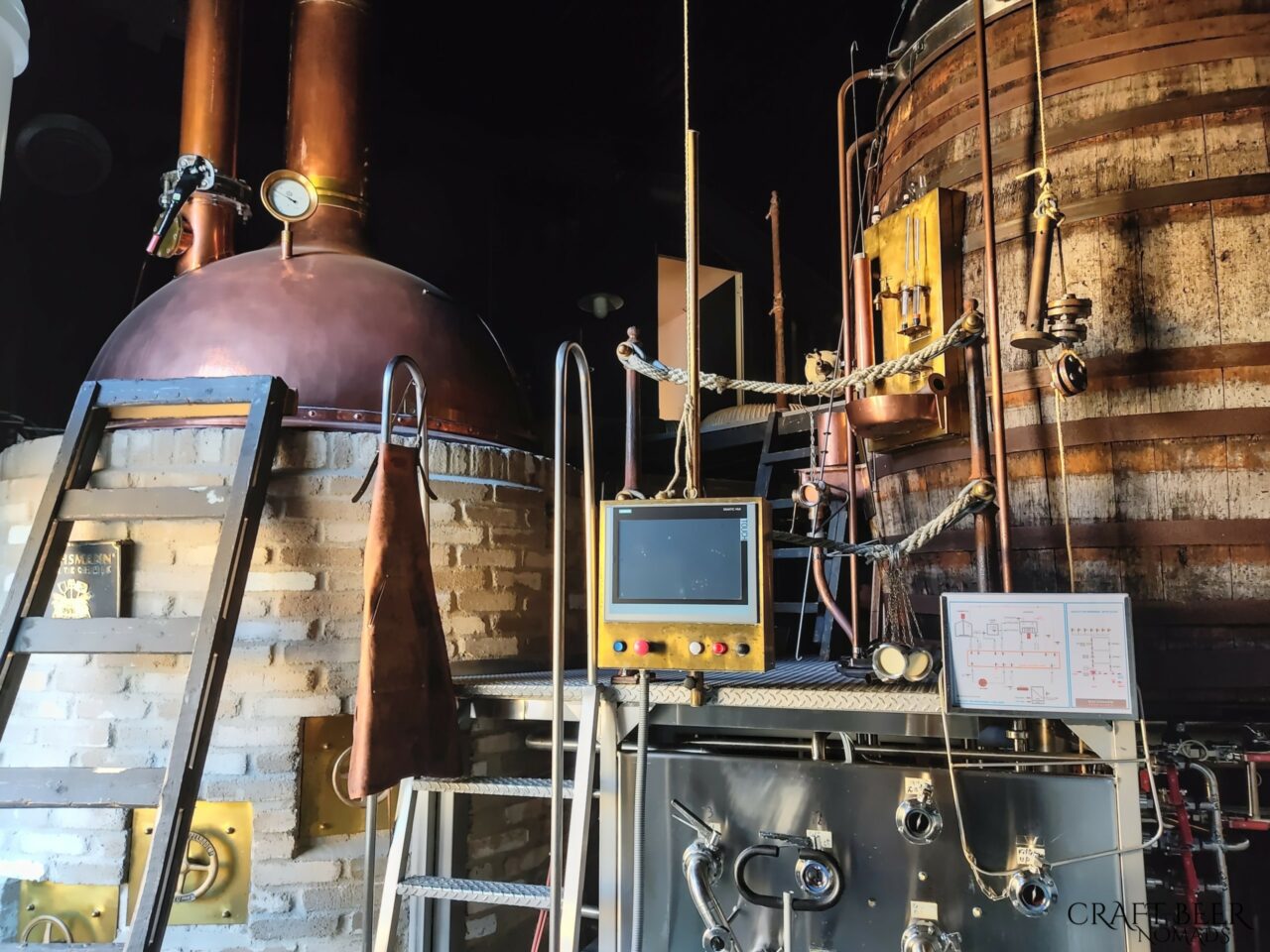 From the beginning, the idea of Hailuoto Brewery has been to produce traditional, German-style beers, utilizing local, organic ingredients. Part of the organic grain used in brewing grows on Hailuoto island, and is then malted in the small Pehkolan Mallastamo malting plant in Siikajoki, less than 100 kilometers away. Most of the hops currently come from an organic hop farm from Germany and the yeasts mostly from a small operator in Poland. There are already some hops growing in Hailuoto too, and the plan is to grow more organic hops locally. Self-sufficiency is also a goal when it comes to the energy consumption of the brewery, and biogas as well as solar panels are used for the electricity and heating of the brewery. One of the key ingredients in beer is water, and in Hailuoto it's of excellent quality, perfect for bottom-fermented beers.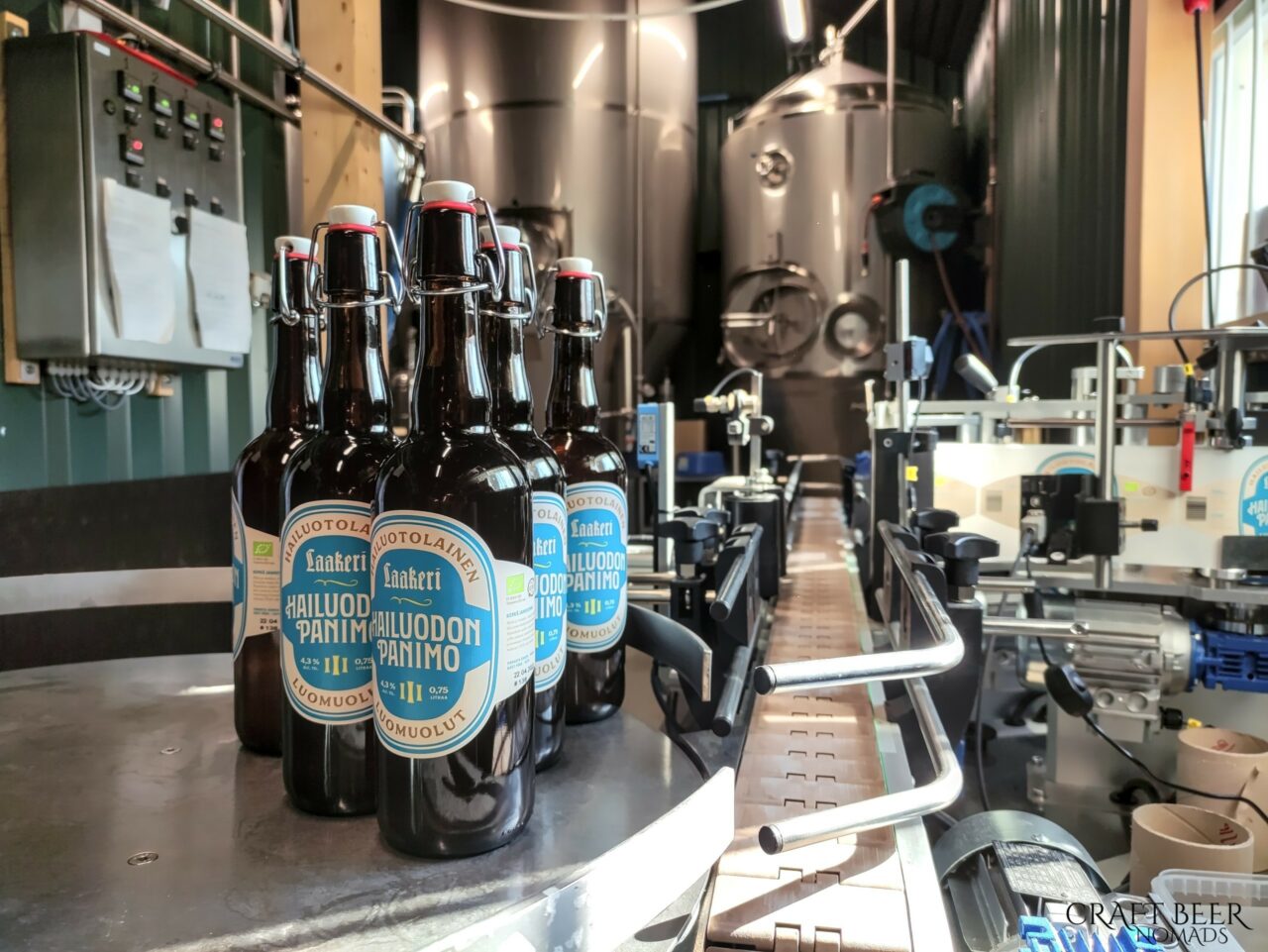 The CEO and one of the four founders of the brewery, Kimmo Kaukonen, showed us around the premises and introduced the history and principles of the brewery. The German-made Wachsmann Brautechnik brewhouse of Hailuodon Panimo is probably the most traditional-looking brewing equipment that we have seen, perfectly matching the brand of the brewery. Usually one batch is brewed in a week, and the total volume is around 100 000 liters per year. Unlike many other microbreweries, Hailuodon Panimo has operated from the beginning in the same location, with the same equipment. This means that they didn't start small, but invested right away in a bigger facility and sufficient equipment. Risky? Well yes, but with strong faith, will, passion and hard work the brewery has gained notoriety, and today the beers from Hailuoto are widely available not just in Oulu region, but around Finland.
Tasting Hailuodon Panimo brews
Hailuodon Panimo beers are mostly sold in traditional 0,75 liter glass bottles, that are way more common in Central Europe than up north. Hailuodon Panimo has a rather stable beer selection, including less than 10 brews that are available around the year and in addition some seasonal brews, so that there is always around 15 different beers available at the same time. We liked especially Hailuoto Weisse, a nicely sour Berliner Weisse style brew, that was tasty both as itself and with some added blueberry syrup. Another favorite was Märtzen, a malty and a bit darker German-style lager beer.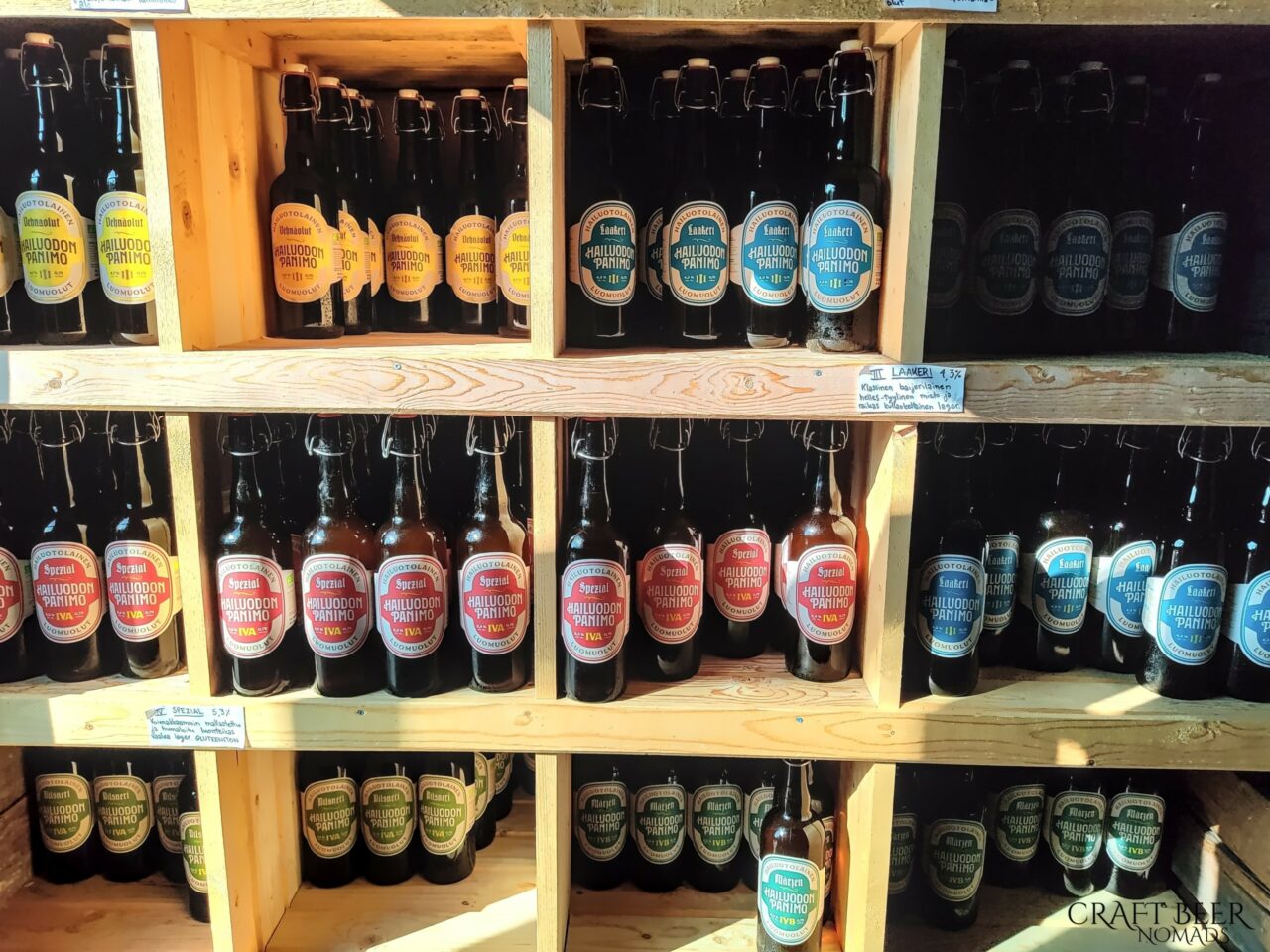 As a summary, if you are planning to travel in Finland, put Oulu (and Hailuoto) on your list also as a craft beer destination! On top of these three breweries, there are a few craft beer oriented pubs in the city center, with a wide selection of artisan beers from Finland and abroad. One of them, called Mallaskellari, also has their own brews on the menu, at least occasionally. More about Oulu as a craft beer destination may follow later in a separate post, but before that, we'll continue our brewery introductions from Finland, and then from Berlin, Germany.
We are sorry that this post was not useful for you!
Let us improve this post!
Tell us how we can improve this post?