Microbreweries in Portugal: LETRA
The last stop on our brewery tour in Portugal early this summer was Cerveja Letra, a great microbrewery that brews delicious craft beers in Vila Verde, northern Portugal. LETRA is one of the longest standing and best-known microbreweries in Portugal, and just recently, in autumn 2023, celebrated their 10 years anniversary, congratulations! In this post we introduce the LETRA brewery as well as their taprooms, and review some of the Letra artisan beers that we have tasted.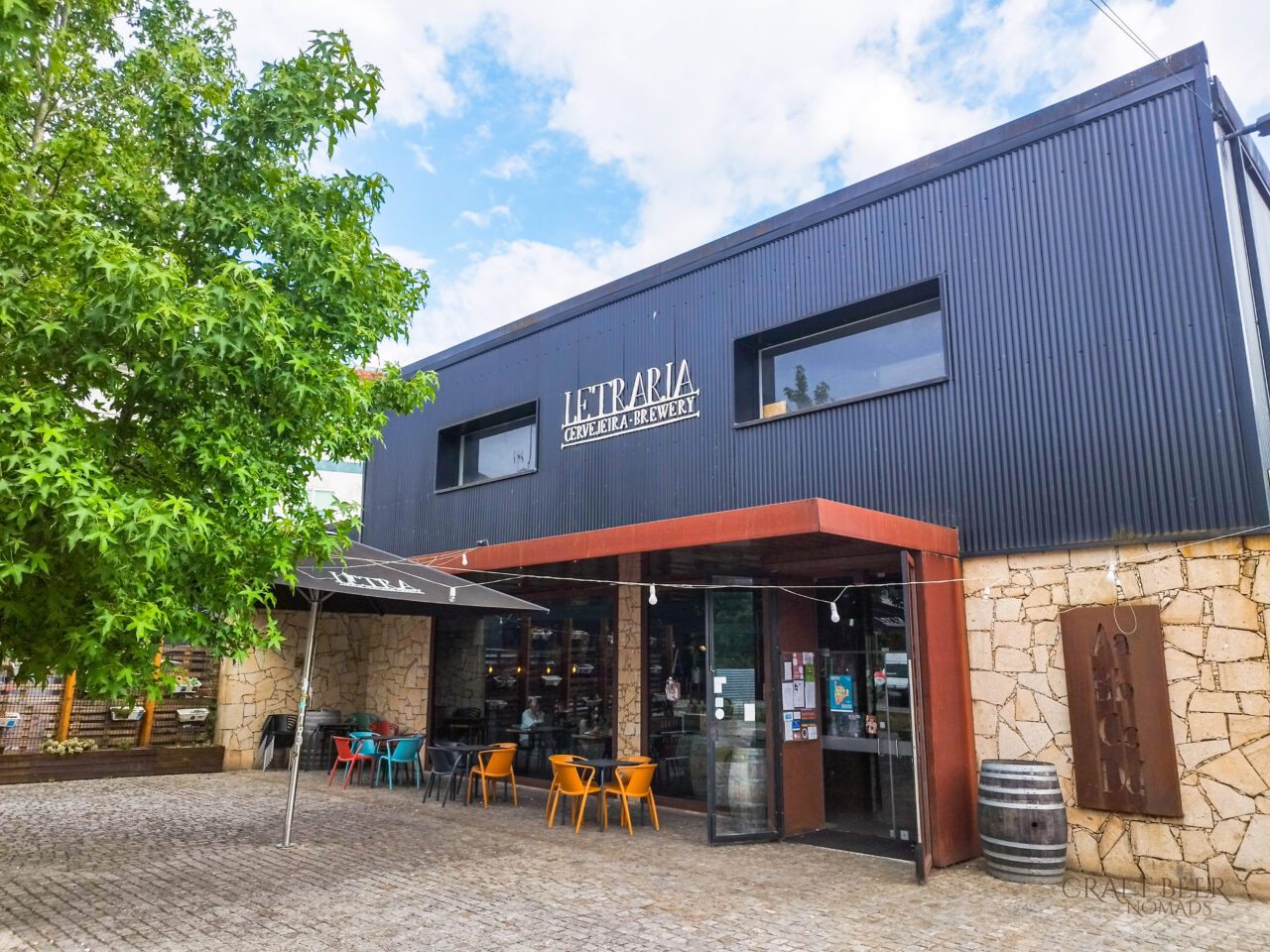 From scientific interest to craft beer professionals
The story of Letra started with university studies and scientific interest in brewing, that led from the laboratories of the University of Minho to gathering experience in the beer industry, and then to creating own beers in a garage. The hobby started to get wind under its wings rather quickly, and led to establishing a brewery in Vila Verde in 2013, out of passion towards brewing the best craft beers of Portugal.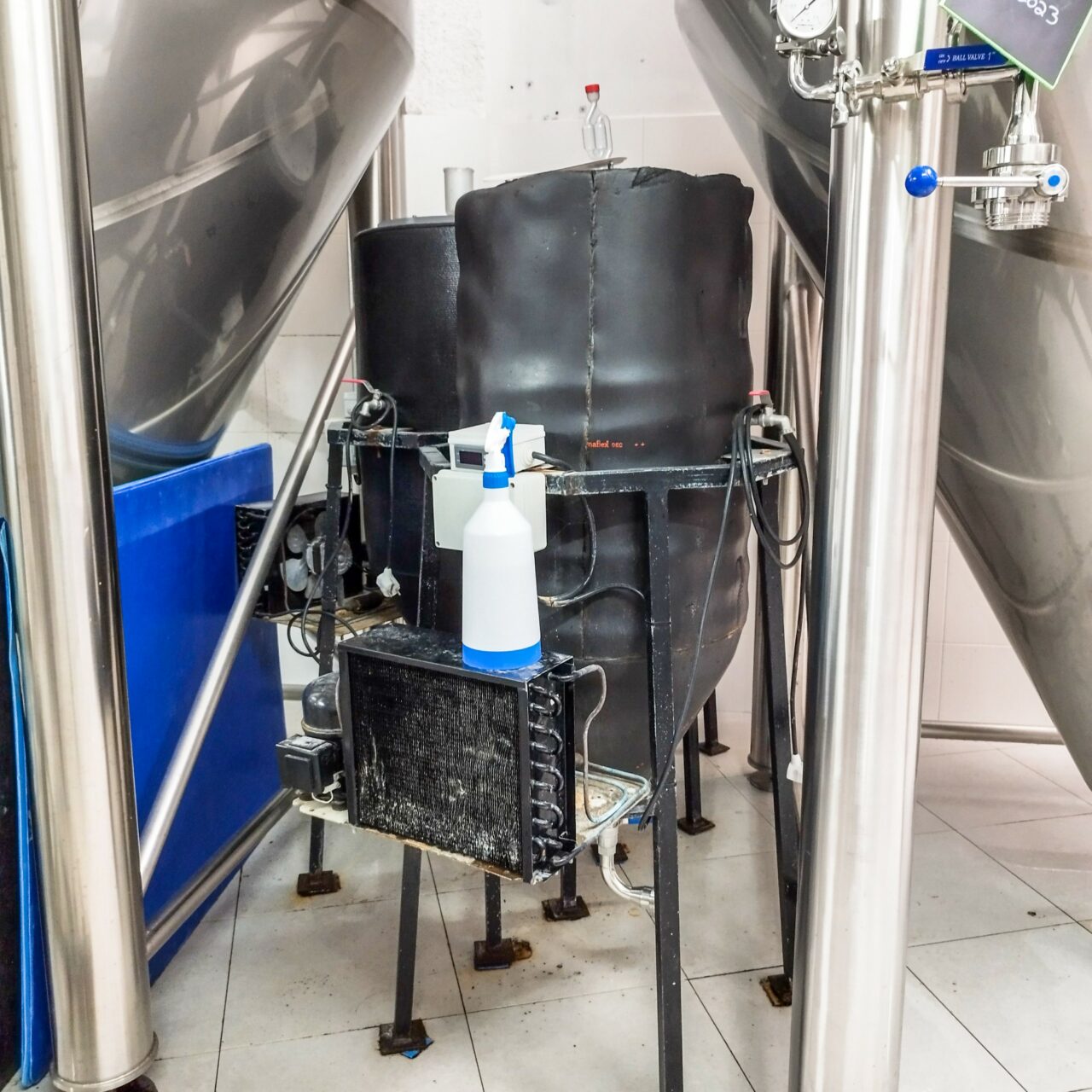 Filipe Macieira, one of founders of Letra, originally discovered the world of beers during his Erasmus exchange in the Czech Republic, and is a professional beer sommelier. The other founder, Francisco Pereira, is passionate towards the science behind the beer, and has a PhD in Chemical and Biological Engineering. A lot has changed since their years as students interested in brewing, but the love for different beer styles, the science behind beer making, and creating the best artisan beers still remains.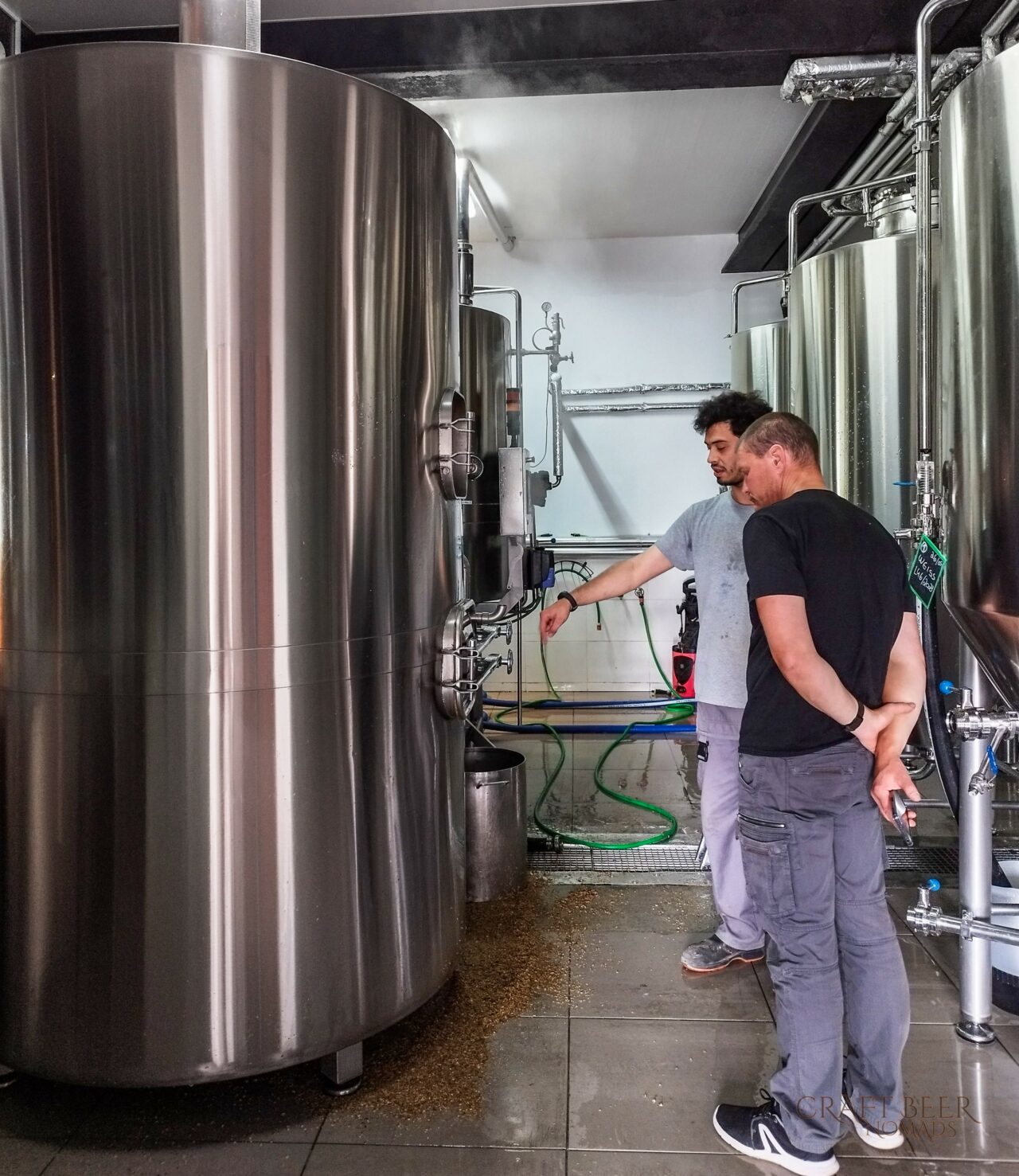 The philosophy behind the name of the brewery, Letra (that means letters), is that beer is a versatile drink, and there is a different beer for each letter of the alphabet. The core series of Letra runs from letter A to letter G and covers styles from Blonde Ale to Imperial Stout;
A is a light, easy and refreshing Blonde Ale
B is a slightly hoppy Bohemian Pilsner with fruity notes
C is a light but nicely roasted and tasty Oatmeal Stout
D is a smooth Red Ale with just the right amount of bitterness
E is a sweet and strong Belgian Dark Strong Ale
F is a hoppy, nicely bitter American IPA with citrus fruits and herbal notes
G is an intense Imperial Stout with notes of chocolate and coffee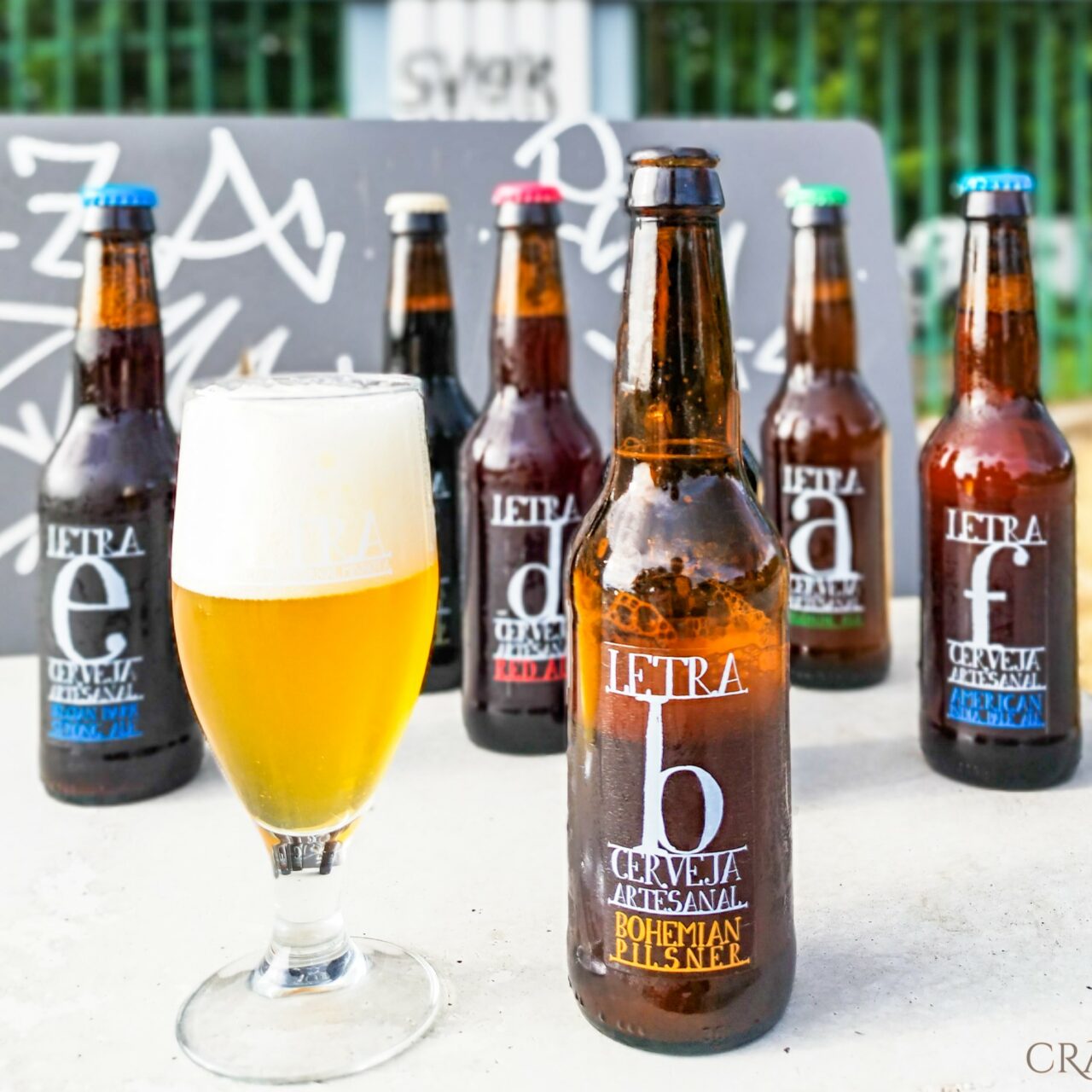 In addition to the Letter Series, there are seasonal brews, new releases and a lot of special stuff, including collaborations and a series of intense, strong, dark beers aged in oak barrels. Of the LETRA beers that we have tasted, our favorites (best rated beers) were Letra G Imperial Stout, Colour Trouble Pastry Sour (collaboration with Finnish Salama Brewing), Fiber DDH IPA and Letra C Oatmeal Stout, but it's hard to name just a few, since all Letra beers were of great quality! Jump from the links to beer cards to read full beer introductions with tasting notes.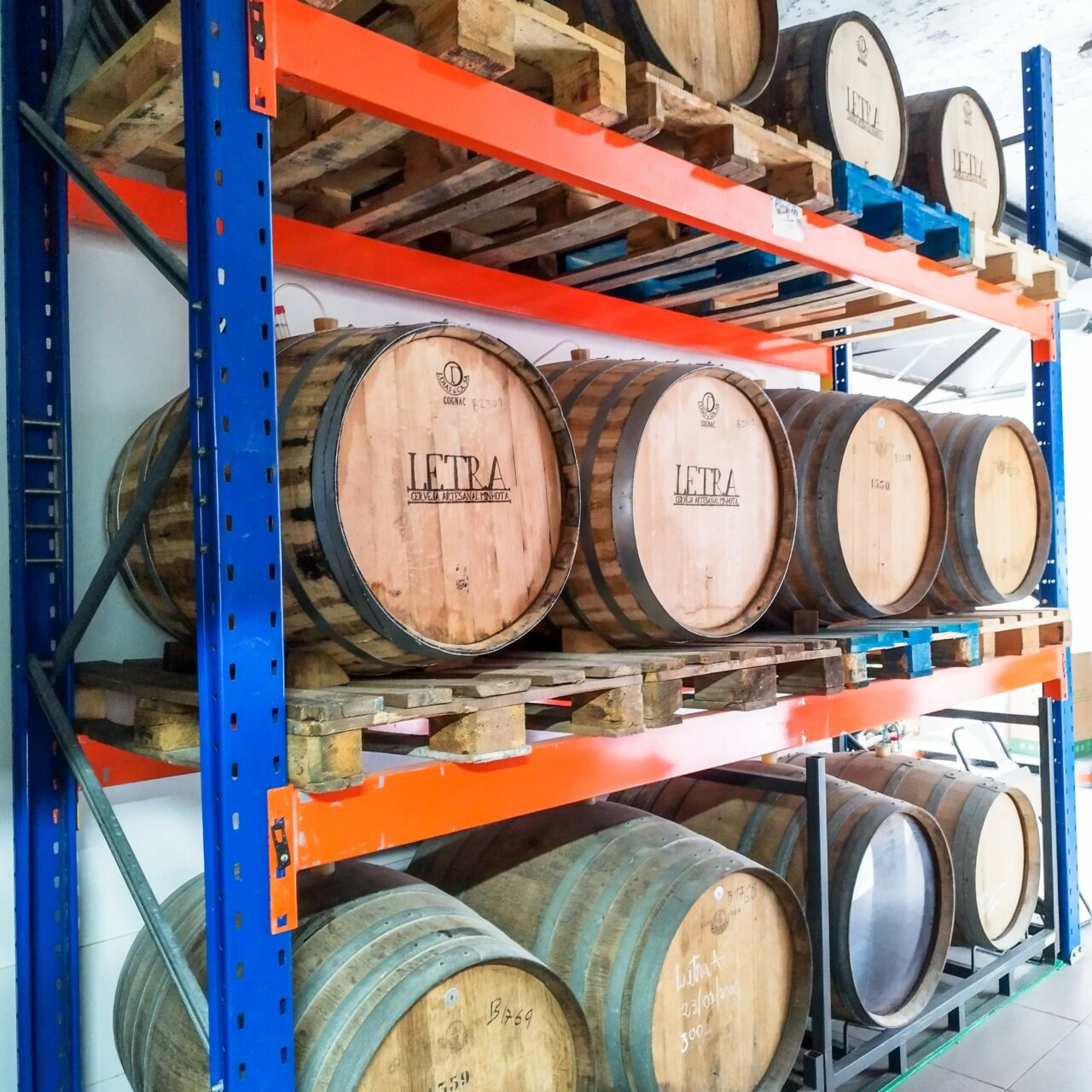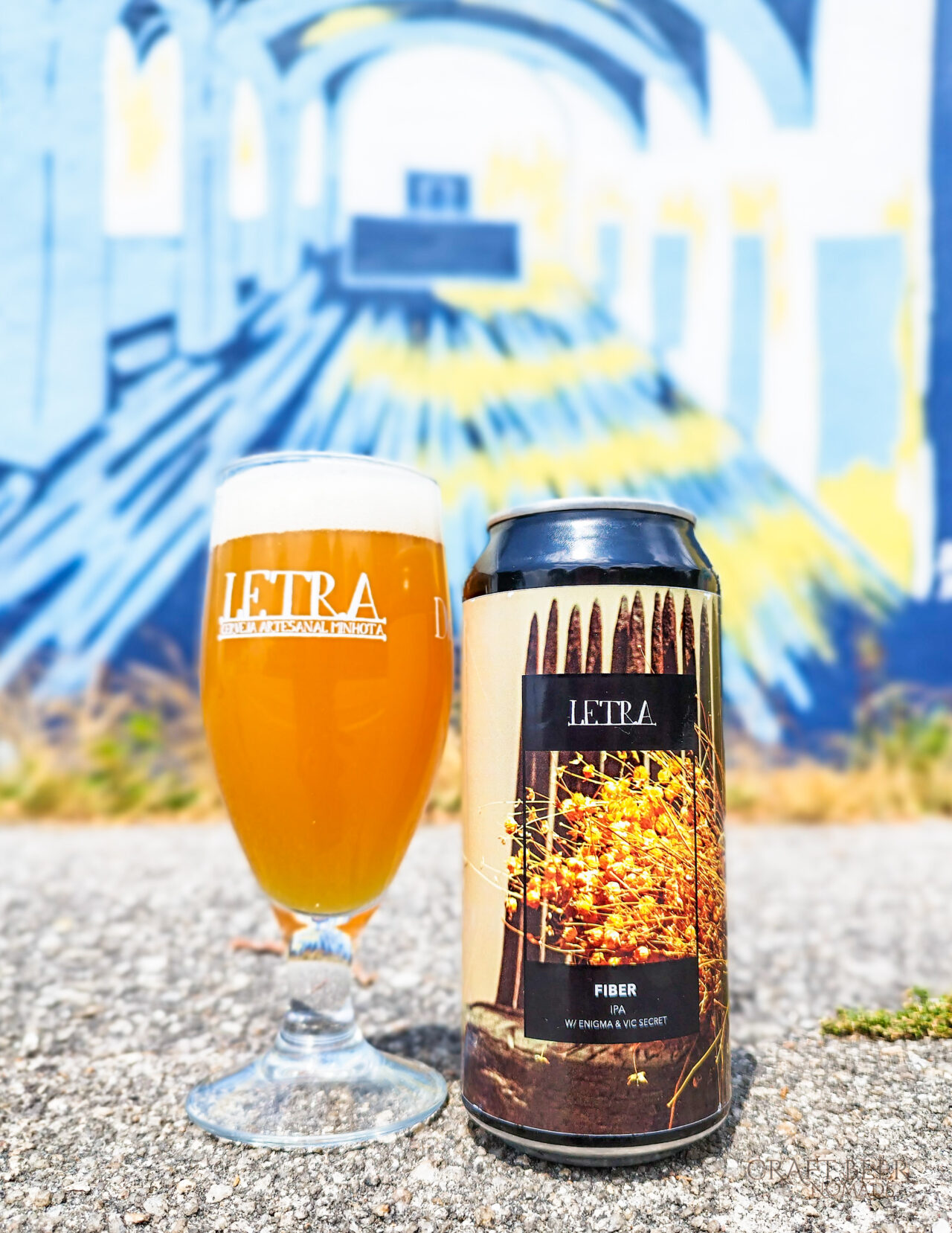 Letraria taprooms and Letra Harvest Fest
The best places to taste fresh LETRA beers, and to pair them with food, are Letra's own taproom restaurants, called Letrarias. The home-base of Letra is of course in Vila Verde, where the taproom is located right next to the Letra brewery. In this brewpub-style Letraria you can taste all LETRA beers that are available, and combine them with pub food and snacks. The brewery is behind a glass wall, so you can see the beer being produced while tasting different beer styles. There are also guided brewery tours available.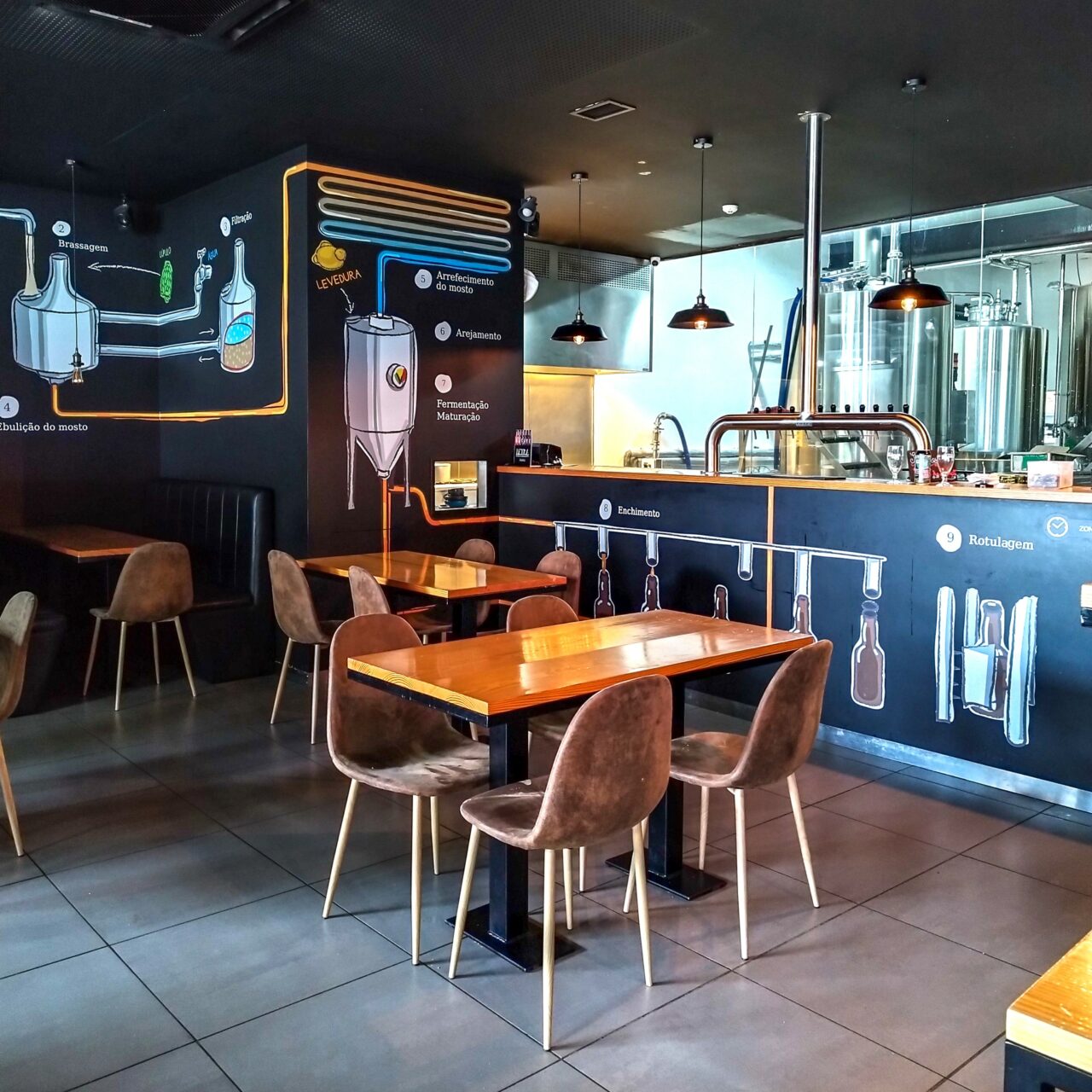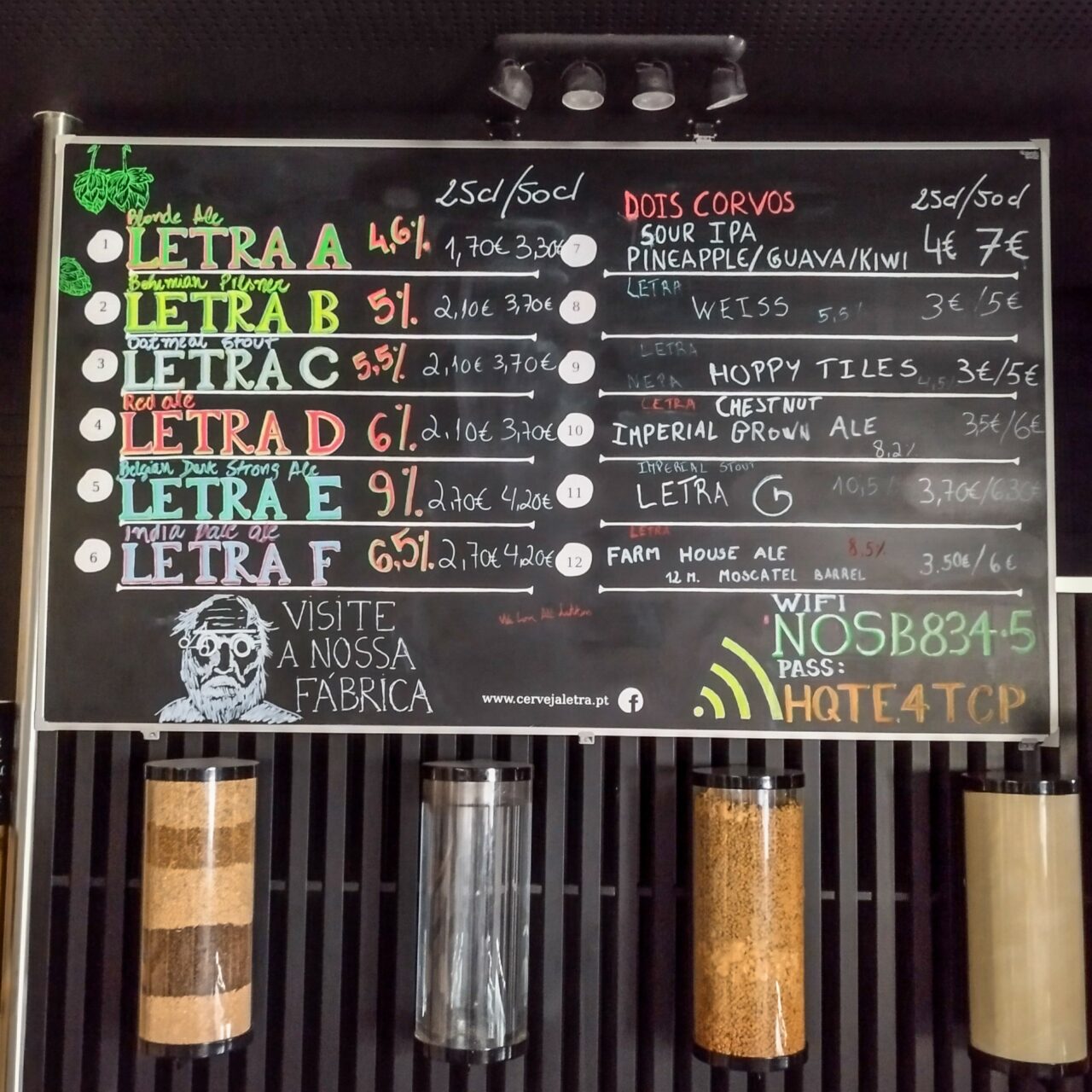 In Braga, you'll find a Letraria in the heart of the stunning old town. This cozy taproom has letters in many forms, since there are several bookshelves, and the restaurant doubles as a community bookstore, with books brought in by customers. There are 23 taps, a lot of visiting craft beers and a delicious food menu too, so don't miss this place if your travels take you to Braga!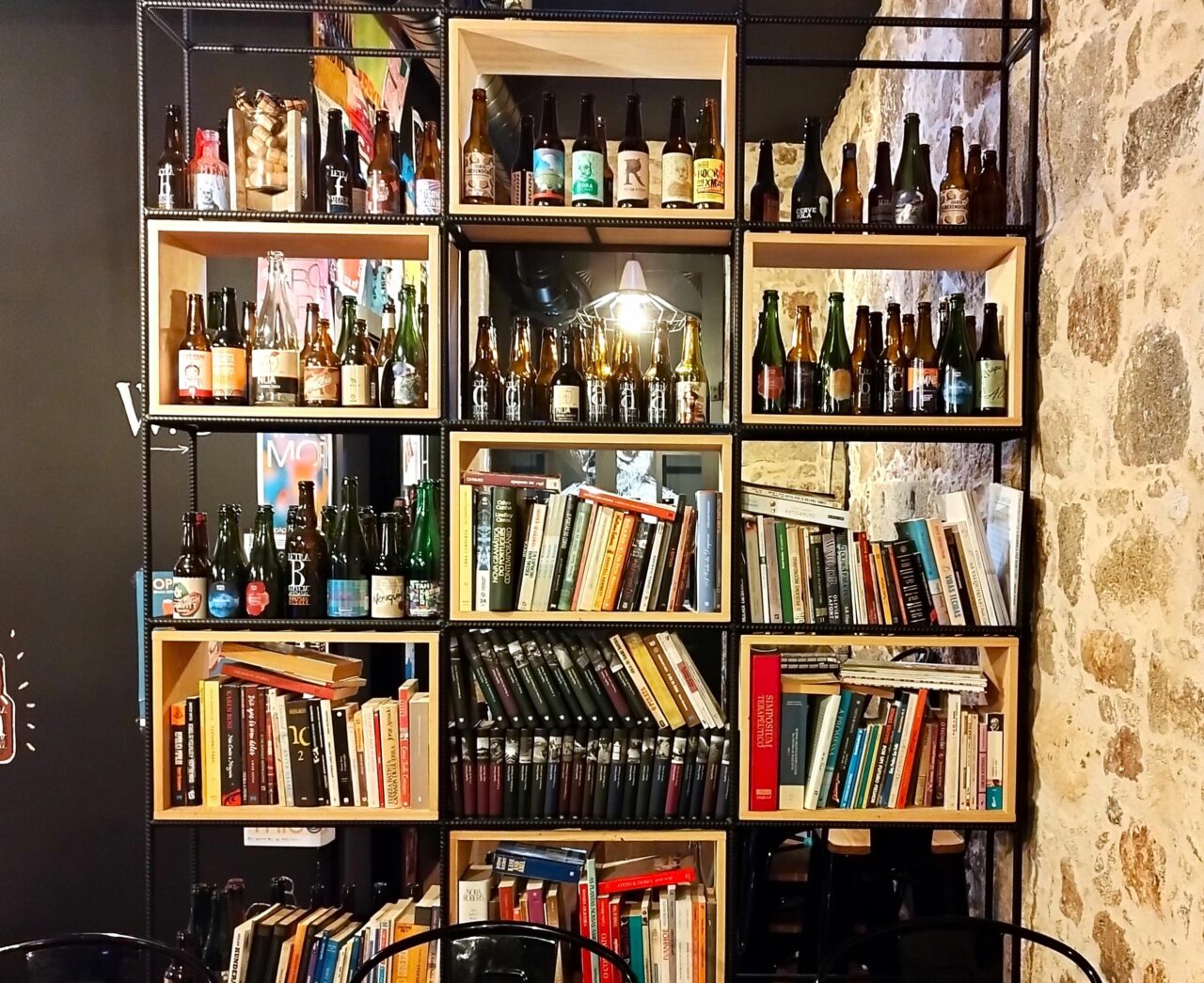 There are also Letrarias in Porto and in Ponte de Lima, and the newest Letraria taproom was opened in Viana just this year. The Porto taproom has a beer garden, 20 taps and a nice selection of pub food and burgers. In Ponte de Lima you'll find a music bar with 18 beer taps, and Letraria Viana combines craft beer with art, and also has 18 taps. There are plans to open even more Letrarias elsewhere in Portugal during the coming years, so maybe soon you can visit Letra taproom also in Lisbon!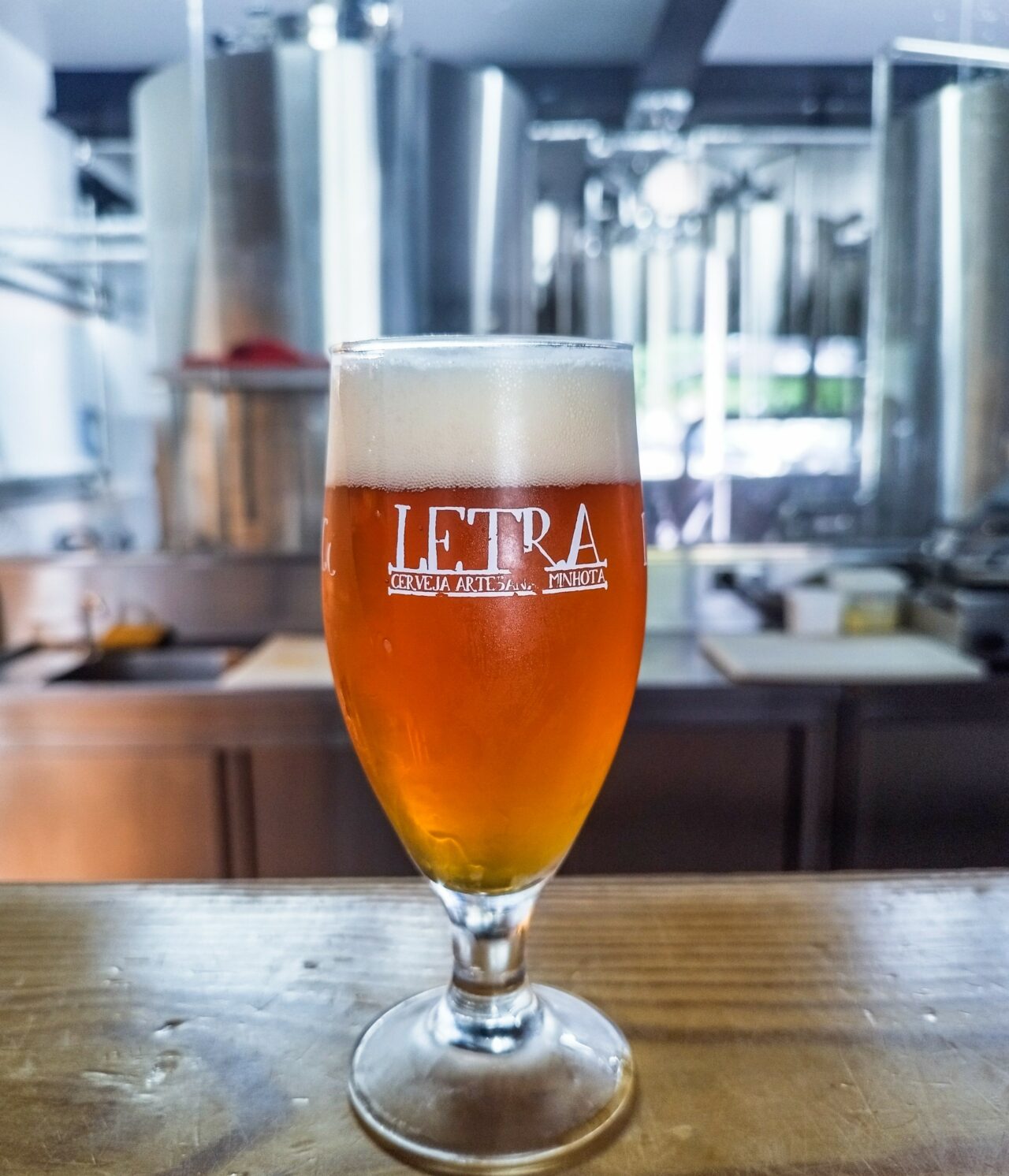 Letra Harvest Fest is an annual festival, organized in late August in Vila Verde. It includes an actual hop harvest, and the area in fact has quite some history with hop farming. The event gathers beer lovers together to celebrate artisan beer, the art of making beer and the ingredients used in producing quality beer.
"Letra Harvest Fest is our big annual celebration. It is also a kind of tribute to Vila Verde, the municipality that believed in our project and where, to this day, Letra beer is produced."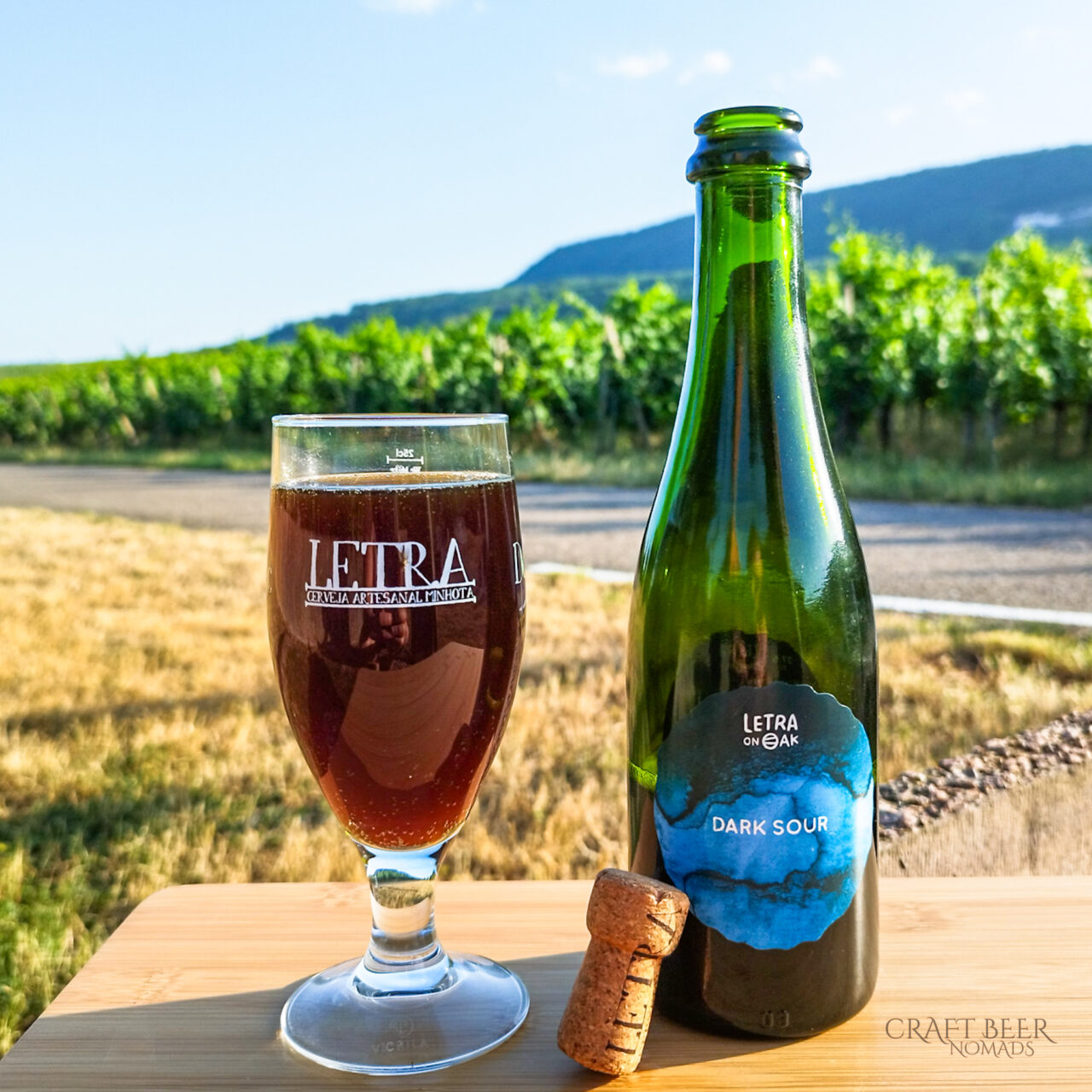 A warm recommendation to taste LETRA craft beers and to visit Letraria taprooms when you travel to Portugal!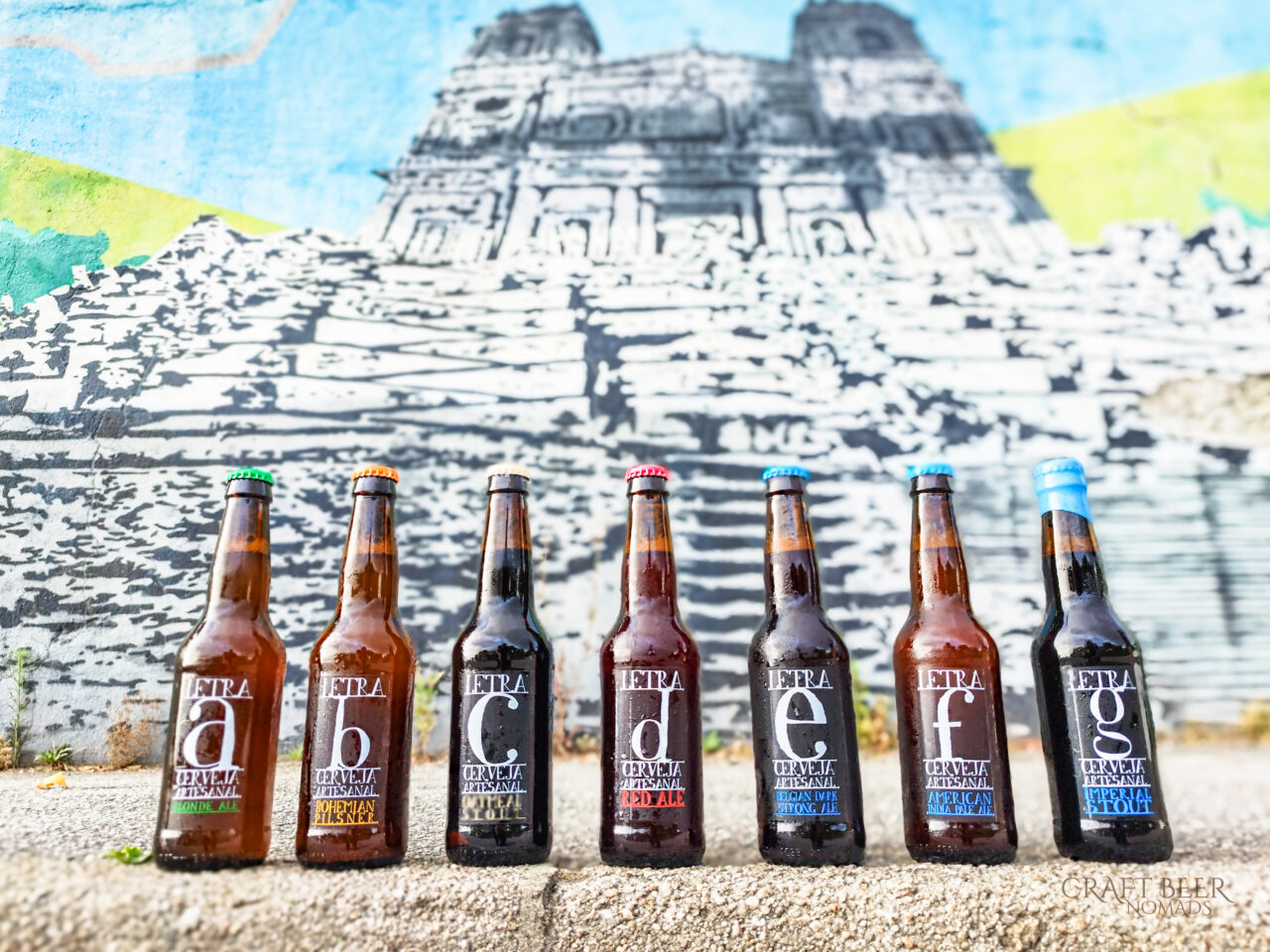 We are sorry that this post was not useful for you!
Let us improve this post!
Tell us how we can improve this post?