Visiting Dargett Brewery in Yerevan, Armenia
Caucasus is a wonderland for adventurous travelers, and as stated in our post about craft beer culture in Caucasus, slowly waking up to this new era of brewing and beer. Beer enthusiasts especially in Georgia and Armenia are well aware of the rise and shine of artisan beer in Europe, and new microbreweries have been opened in these counties during the past few years. In this post we introduce Dargett Brewery, that produces quality craft beer in Yerevan, Armenia.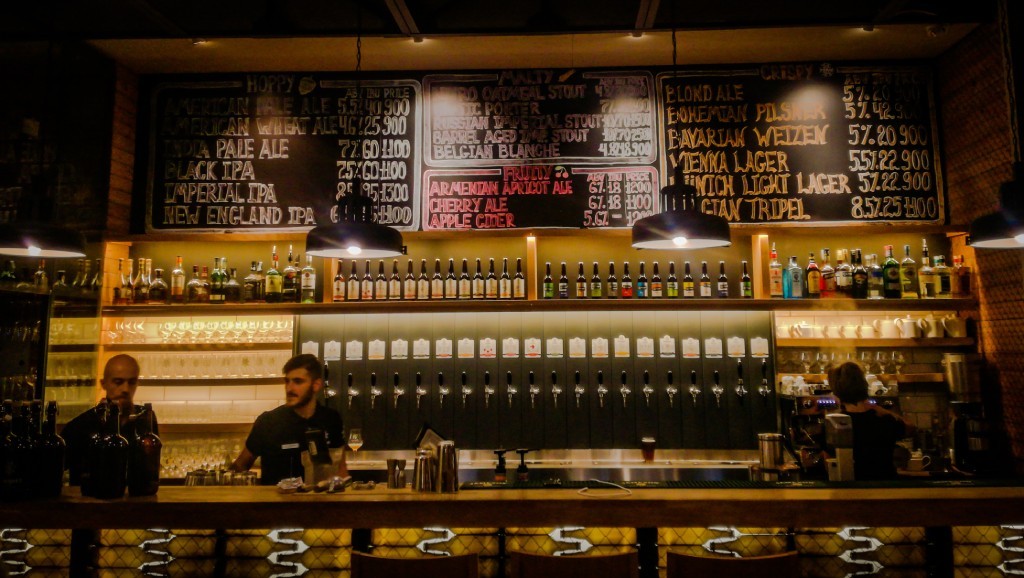 Dargett wants to bring the craft beer culture to the Armenian consumers, stating that "Being the first craft brewery in Armenia, our mission is to bring the best traditions of craft brewing and present them in a unique way. We want to ensure you get an ultimate experience while enjoying our craft beer and your time at our brewery!" Dargett opened its doors in 2016 and has been growing ever since, but remained as an independent microbrewery. They are proud of using only high-quality ingredients, the best traditions of brewing and the latest technology. The name Dargett translates to bitter river in English. The new Dargett brewery is actually located outside Yerevan, but they have a huge, stylish brew pub right in the city center.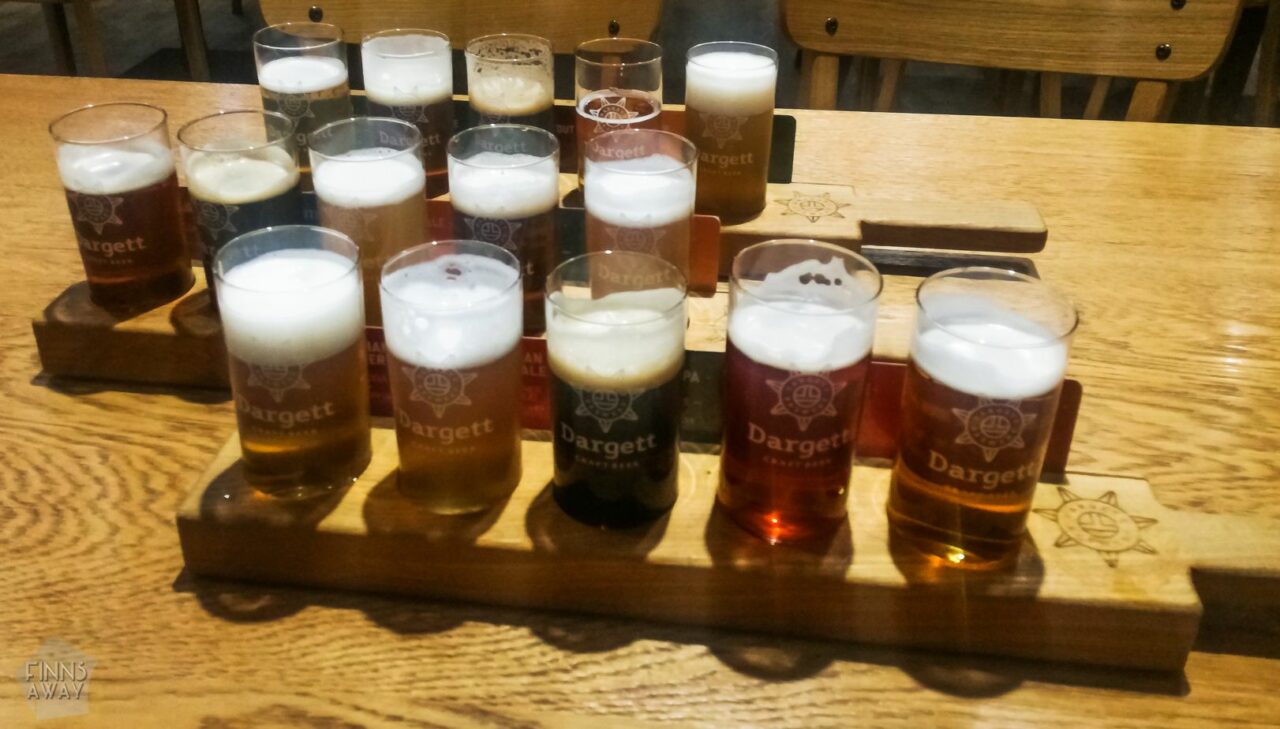 Dargett Brew Pub serves up to 21 types of craft beer in tap, so everyone can find their favorite from the selection. If you would like to taste different types of craft beer, try their excellent beer tasting plates. The friendly staff of the taproom was happy to tell us about their beers and the brewing process. The food menu of the taproom is also quite impressive, so it's easy to spend several hours in this cozy restaurant, enjoying beers, food and the atmosphere.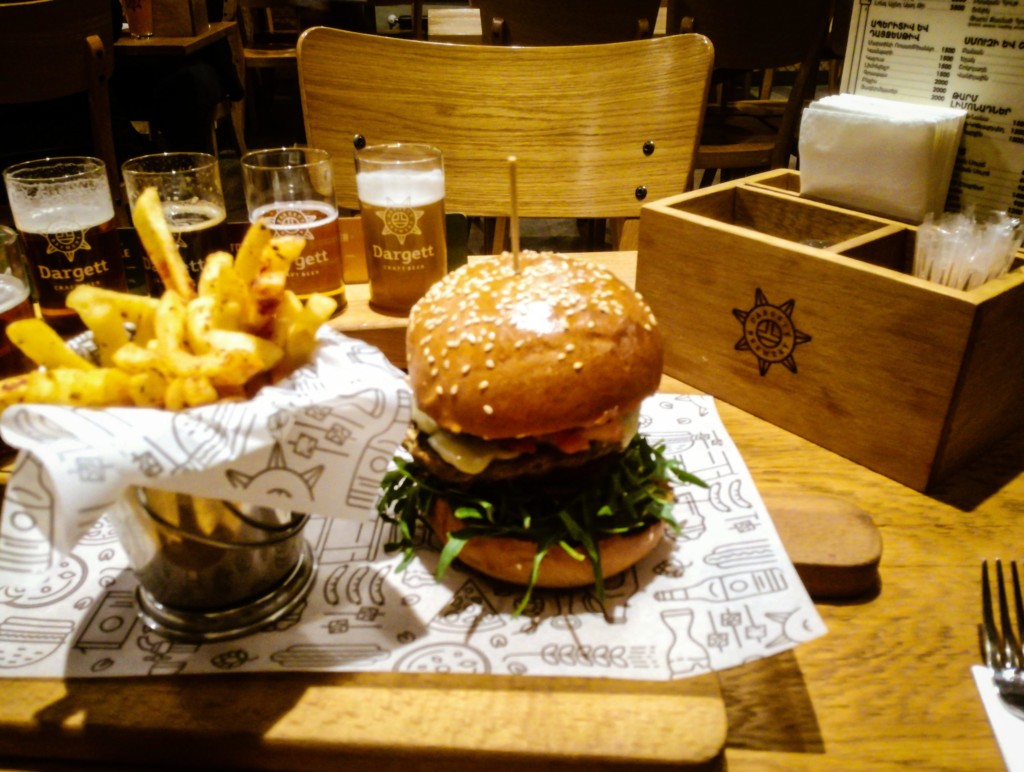 After tasting through majority of the Dargett beer selection, our favorites were Coney Island APA, Vertigo IPA and Armenia Invicta Imperial IPA. Also the super-strong, Woland Imperial Stout was impressive, as was Catcher in the Wheat, light wheat ale from the other end of the repertoire. The prices of the beers started from 900 AMD for a glass (which is roughly 1,5 euros), so they are very affordable in European standards.
Whenever you are in Yerevan, warm recommendation to visit Dargett Brew Pub!
We are sorry that this post was not useful for you!
Let us improve this post!
Tell us how we can improve this post?