Caucasus for craft beer enthusiasts
Caucasus for craft beer enthusiasts
Published: November 20, 2020
While craft beer culture has been blooming in most of the European countries for years, Caucasus countries seem to be just waking up to this new era of brewing and beer. On our three months tour around Georgia, Armenia and Azerbaijan late 2018, we tried to find microbreweries and taste handmade local beer. Not surprisingly, the big breweries of Caucasian countries mainly focus on making light bulk lagers, but also most of the small breweries had a very limited selection of beer. In this post we discuss about the beer culture in Caucasus and explain how the craft beer revolution is slowly rising its head in these three countries.
Caucasians are proud of their ages old wine tradition, and in general all three countries are way more wine-oriented than wonderlands of beer. However, beer has been brewed in Caucasus since ancient times, and the local commercial lagers are of good quality. Beer enthusiasts especially in Georgia and Armenia are well aware of the rise and shine of artisan beer in Europe, and slowly things are changing in Caucasus too. Tourism increases the demand of craft beer, but getting locals interested in artisan beer seems to be a real challenge. Commercial lager beer is very cheap in Caucasus, you can find it well under 1 € per pint in restaurants, and most of the locals are not ready or able to pay much more for a glass of fancy, hopped pale ale or creamy stout for example. The needed ingredients to make quality craft brews are valuable, and basically everything needs to be imported, so the price tag of local craft beer is naturally way higher than the price commercial lager beer. Also getting the consumers used to new tastes, like the bitterness of a high IBU beer for example, takes some time and education.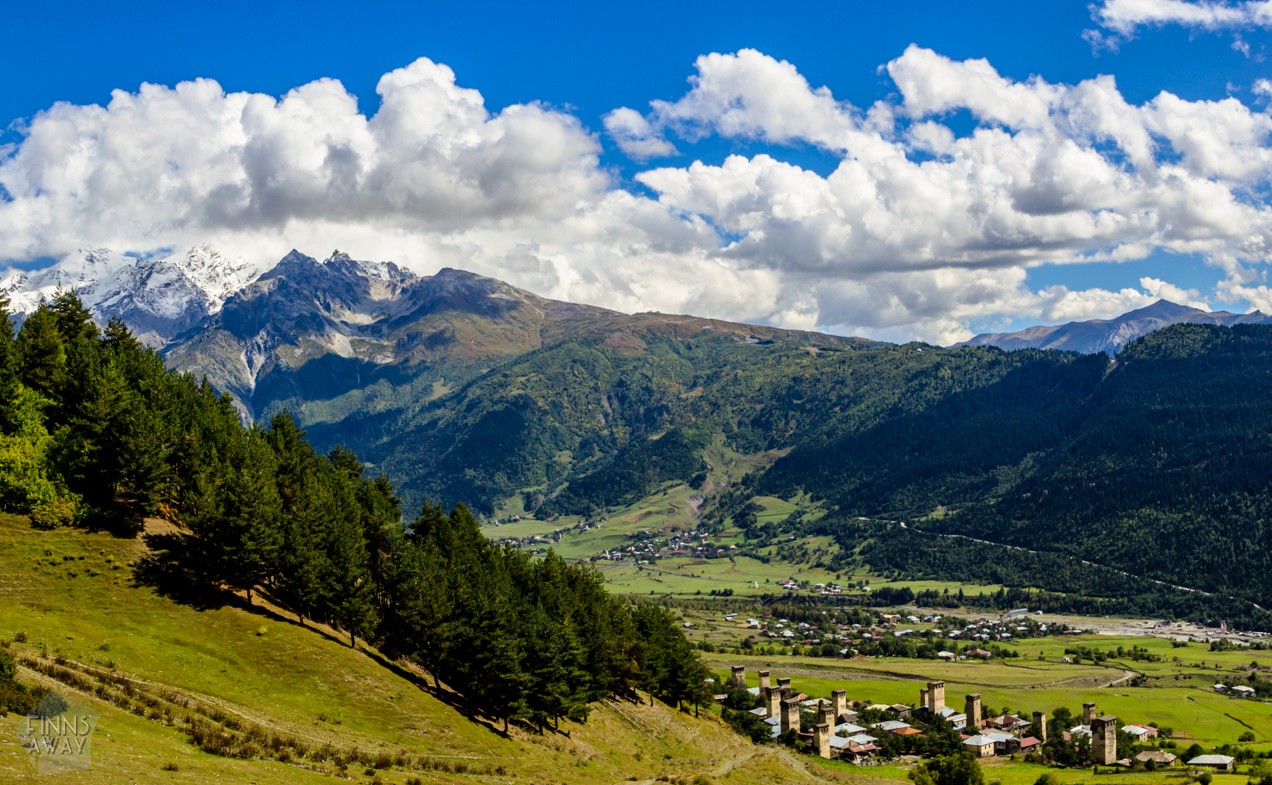 In Georgia the craft beer culture is clearly rising, as is the country's popularity as a travel destination. We managed to find some very decent local brews, and more microbreweries are established every year. Don't expect to find much outside the capital Tbilisi though, as it is clearly the hub of craft beer in Georgia. In Tbilisi city center, you will find some pubs and bars with pretty good selection of craft beer from abroad, as well as some decent local brews. The most modern of them, at least at the time of our visit, was a recently opened pub called 9MTA, near the Liberty Square. In this restaurant you will find a wide selection of craft beer both in tap and in bottles, and they have a selection of house labelled brews too. We especially liked their nicely hopped 9MTA IPA. The owners learned the secrets of brewing and developed their own recipes in Bergen in Norway, with Norwegian brewers. Prices in 9MTA are quite high in Georgian standards, but bearable for tourists. The staff was very helpful, and there is also a food menu available.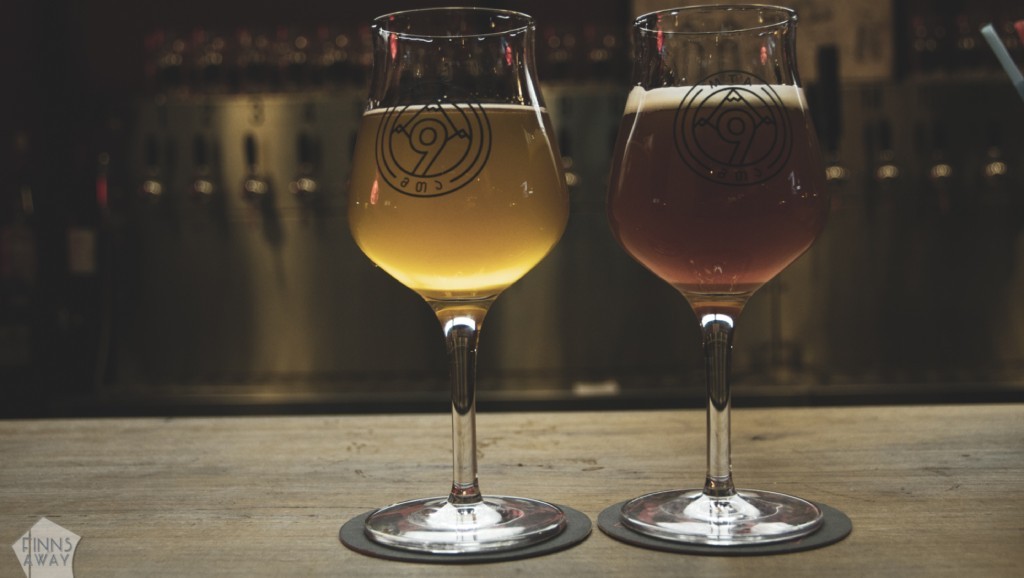 When roaming around the streets of central Tbilisi, we noted that many pub owners have understood that tourists are often eager to find local brews. We ran into several tiny bars advertising craft beer with big signs outside, and had to test some of them of course. Not surprisingly, the quality of the beer sold in these pubs was mostly quite crappy, and in some cases we couldn't even find out from where the beer actually comes from, and what is the brewery behind it called. It seems that in these brewpubs craft beer is used mostly as a new way to lure in customers, but the brewers don't have either proper knowledge of beer or quality ingredients for making it. Crafted Bar, on David Agmashenebeli Ave, on the eastern side of the river, and their brewery called Seahorse, offered a bit better quality and a wider range of styles too.
In addition to these small brew pubs, there are a few new microbreweries in Tbilisi, with crew that is passionate towards artisan beer. With educated brewmasters and quality ingredients, they have been able to create quality brews and to spread the word about the world of artisan beer. In Tbilisi we visited the tap room of Number 8 Craft Brewery, one of the first microbreweries of the country. You can read more about Number 8 in the separate post linked above but as a short summary here, the tap room is definitely worth a visit and the beers are rather tasty!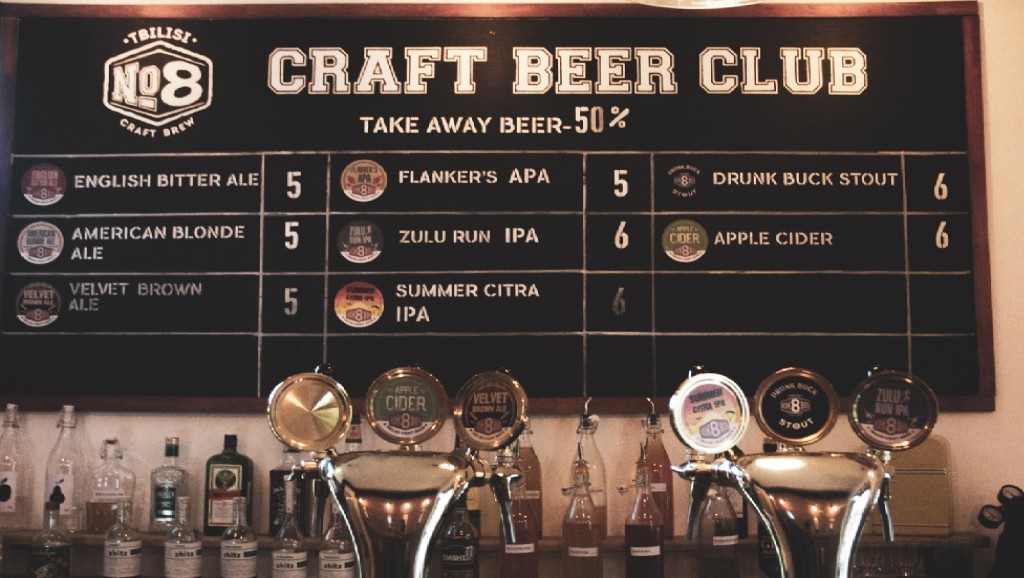 Another interesting brewery in Tbilisi is UGMB, Underground Microbrewery, founded in 2018 and situated in Gldani area, outside of the city center. They tell about themselves that "We are mining engineers who realized that the love of tasty beer should not be limited only to love, so we decided to brew it ourselves. We set ourselves an ambitious goal: to awaken interest in craft beer. We want to show a variety of varieties, tastes and aromas that can be revealed in the conditions of craft brewing." Sounds promising, doesn't it? UGMB even has a webstore that sells not only beers but also hops, malts and yeast. Other interesting small breweries in Tbilisi include Megobrebi Brewery, opened in 2019 but already producing a wide variety of well-rated craft beers, and Krik Brewing Co, that also has a pretty impressive range of craft beer styles.
The best destination in Armenia for a beer enthusiast is definitely the capital Yerevan. It can be a challenge to find craft beer outside the capital, but in Yerevan you'll find some restaurants serving local artisan beers, and there was at least one excellent micro brewery already in autumn 2018. We visited the huge tap room of Dargett Brewery, and were impressed by their brews and the enthusiasm towards craft beer. Read more about Dargett in a separate post about the brewery and their brew pub. Altogether there are only roughly 20 breweries in Armenia, and most of the small breweries are focusing on lager and pilsner.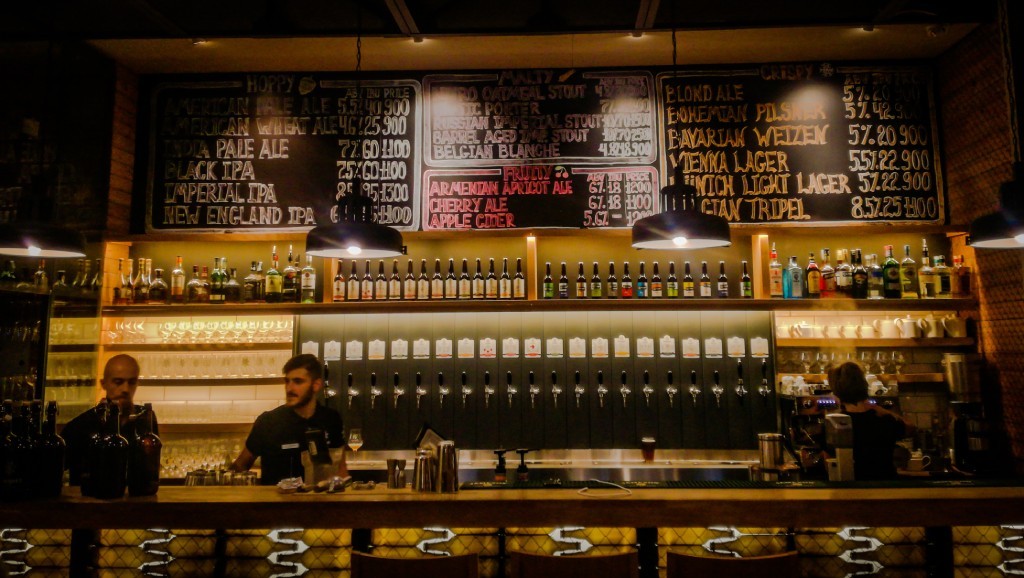 Beer Academy is a brewpub and restaurant with great location near the famous Cascade of Yerevan. Also their beer selection was quite unsurprising, but there were some interesting brews to taste – at least Academia Ginger and Academy Weizen Bock both were fresh and nice. Since our visit a new artisan brewery called Dors has been founded in Yerevan, and they have a tap room with restaurant right in the city center. The place looks great in the pictures, and the Dors beers are getting good ratings. Their repertoire includes Pale Ales, IPAs, Weizen and Farmhouse Beer for example.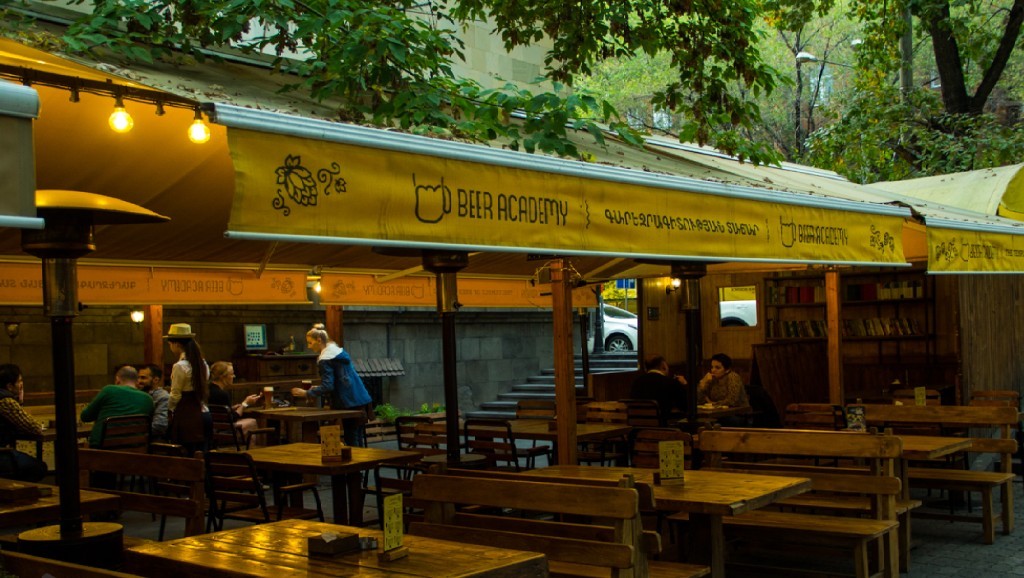 If you happen to be traveling in Armenia in August, you should check out Yerevan Beer Fest, a festival that brings together all breweries and microbreweries in Armenia. As craft beer is slowly becoming more popular, more interesting microbreweries will for sure be founded during coming years.
Finding microbreweries making quality craft beer in Azerbaijan back in 2018 turned out be pretty much a mission impossible. Craft beer boom clearly hadn't reached Azerbaijan, and craft beer revolution seemed to be almost unknown concept. However, in the capital city Baku, and possibly in some smaller cities as well, you can find some brew pubs making their own beers. They aren't very experimental or exotic, but still something different than the commercial, light lagers. When in Baku, we visited a brew pub simply called The Brewery Pub. This small cellar restaurant is situated close to the walled old town and Icherisheher metro station. At the time of our visit in November 2018, they had three own beers; Viennese type Baku Light, Bavarian style Baku Dark and Vienna Red Baku Medium. Have to say that we weren't too impressed, but still, the beers are local brews and something different. Another beer pub with a limited selection of own brews would be BeerBasha, located outside the city center, on the hill close to the famous Flame Towers.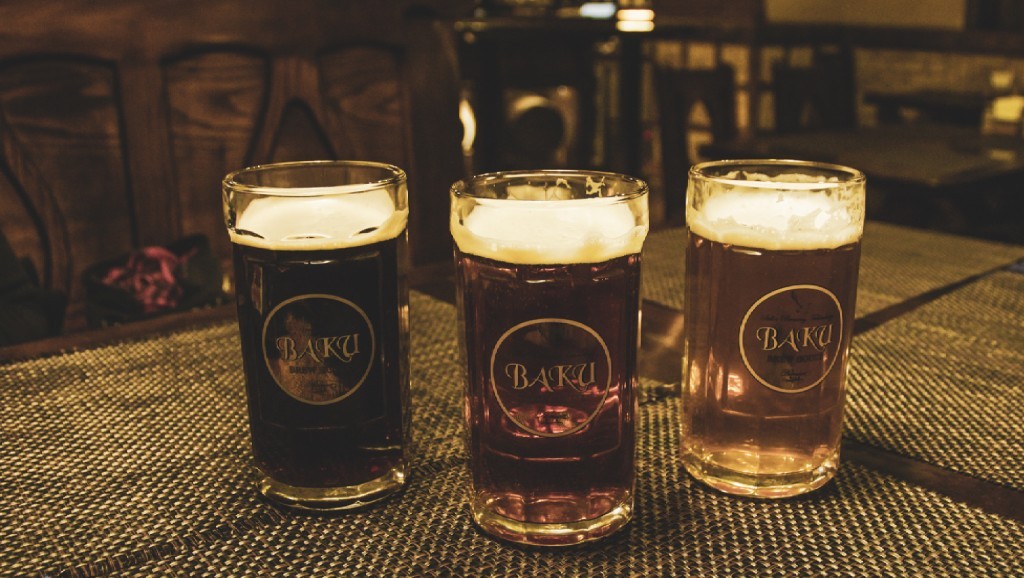 Baku down town is not short on places to eat and drink, and there are several beer-oriented restaurants too. We ate some dinner and tasted beers in pubs called Mr. BeerKing and Beer Point. Both are in cellar level, nicely decorated and have laid-back feel. Prices are very affordable, but the selection of beer is limited, so if you go, don't have your hopes up on finding very special brews from these pubs either. Another beer oriented bars that have imported brews include places called Hops Pub Baku and Finnegan's Irish Pub. As a conclusion, there is not too much to tell about craft beer boom in Azerbaijan at the moment, but we wouldn't be surprised if things especially in Baku would change soon.
Have you tried some Caucasian craft beers or visited some local breweries? Share your thoughts in comments!
We are sorry that this post was not useful for you!
Let us improve this post!
Tell us how we can improve this post?