Craft beer in Kuopio, Finland: RPS Brewing
"Rock, Paper, Scissors – let's settle things like adults." RPS Brewing, a microbrewery located in Kuopio, Finland, was named and branded after this world famous problem solving method, and has quickly grown to be in the big league of Finnish microbreweries. We visited RPS in summer 2021 as part of our little craft beer tour in our home country, and made a quick tour in the combined brewery and taproom & shop. In this post we shortly introduce the brewery and tell the story behind it.
"Let's do something big, let's establish a brewery!"
RPS was founded in 2017, after two friends, Samuli Huuhtanen and Janne Seppälä, with background in restaurant business, had gotten an idea of doing something new in their lives, creating something big. They decided to establish a new brewery, recruited a Master Brewer (Aki Railanmaa, an educated brew master with a long background in several small and large scale breweries in Finland) and a Financial Expert (Petteri Pirhonen, an entrepreneur in restaurant business) to join the team, and got to work. The first beers were delivered to restaurants in spring 2017, and they started to gain popularity quickly.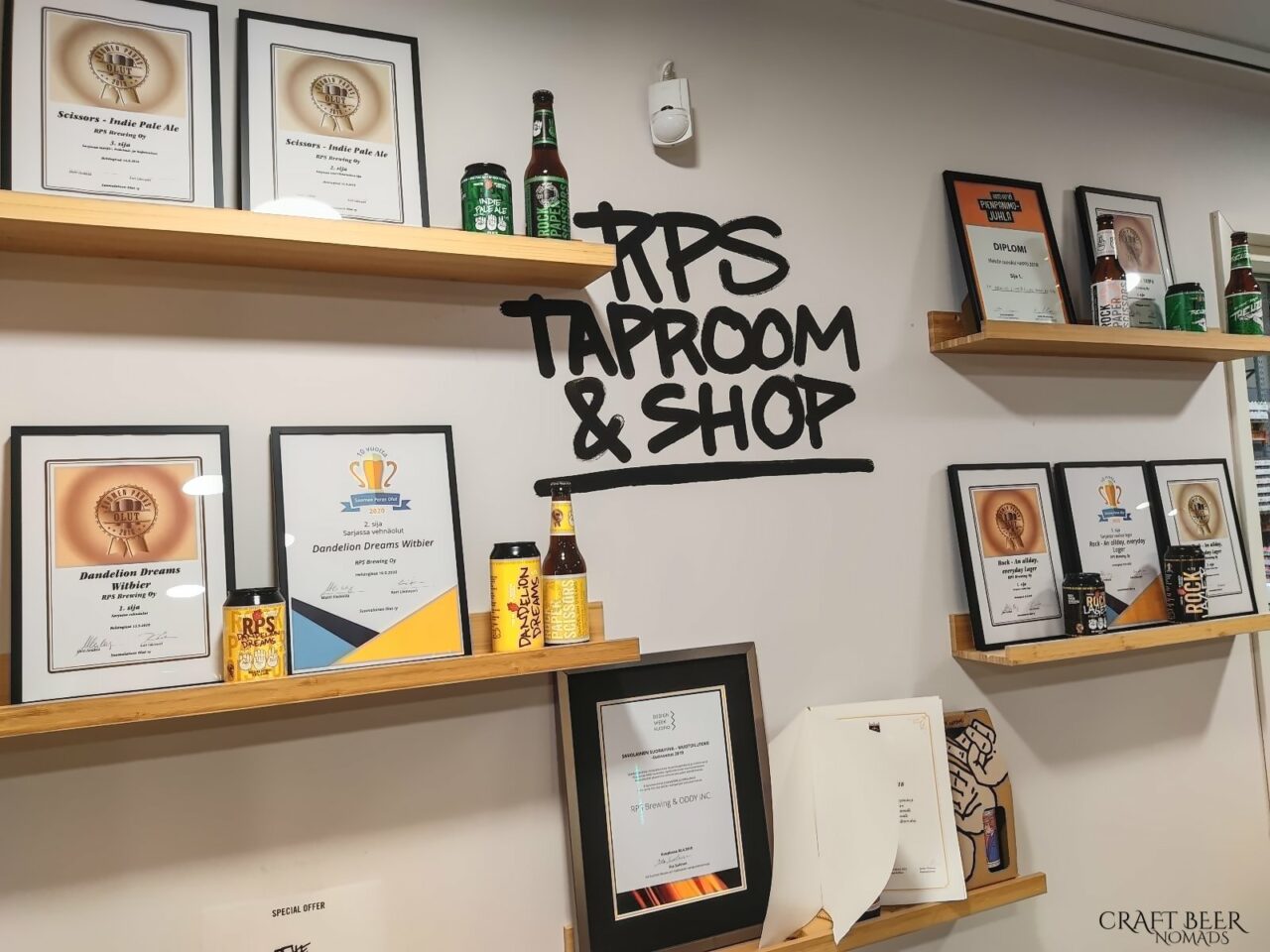 The brewery soon moved to the current premises in Siikaranta, where it was built (relatively) large from the beginning, to have room and capacity for the planned growth. The batch size of the brewhouse of RPS is 2 000 liters, and currently there are 11 fermenters, part of them 4 000 liters, part 8 000 liters. Nowadays RPS craft beers are widely available in restaurants and grocery stores around the country, and there has been some international sales too, especially in Denmark but also beyond Europe.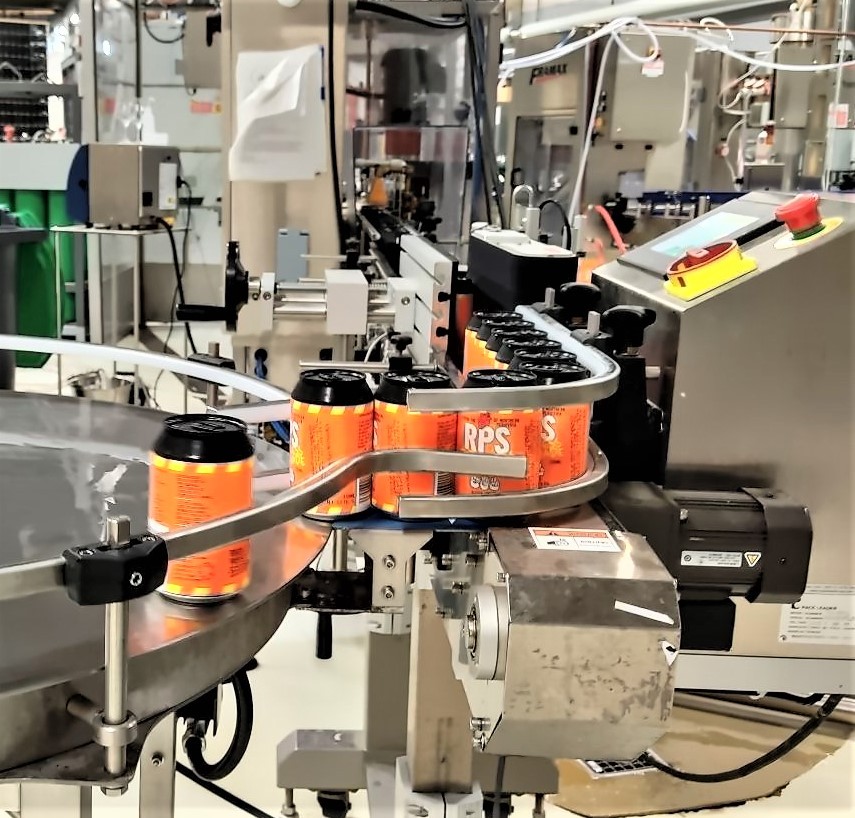 Craft beers from the Northern Periphery
RPS Brewing focuses on easily enjoyable, light but tasty beers, that are mostly under the 5,5 % ABV (the limit of selling beer in grocery stores in Finland). The team has created several award-winning hoppy lagers, pale ales and wheat beers, as well as some darker and stronger brews like stouts and porters and some special editions too, often as collaborations. In addition to different craft beers, RPS nowadays also produces long drinks and lemonades. When it comes to raw materials, RPS Brewing favors domestic ingredients. 95 % of the malts used come from the Finnish malting giant Viking Malt, and the rest, so called special malts are ordered from abroad, mostly from the UK.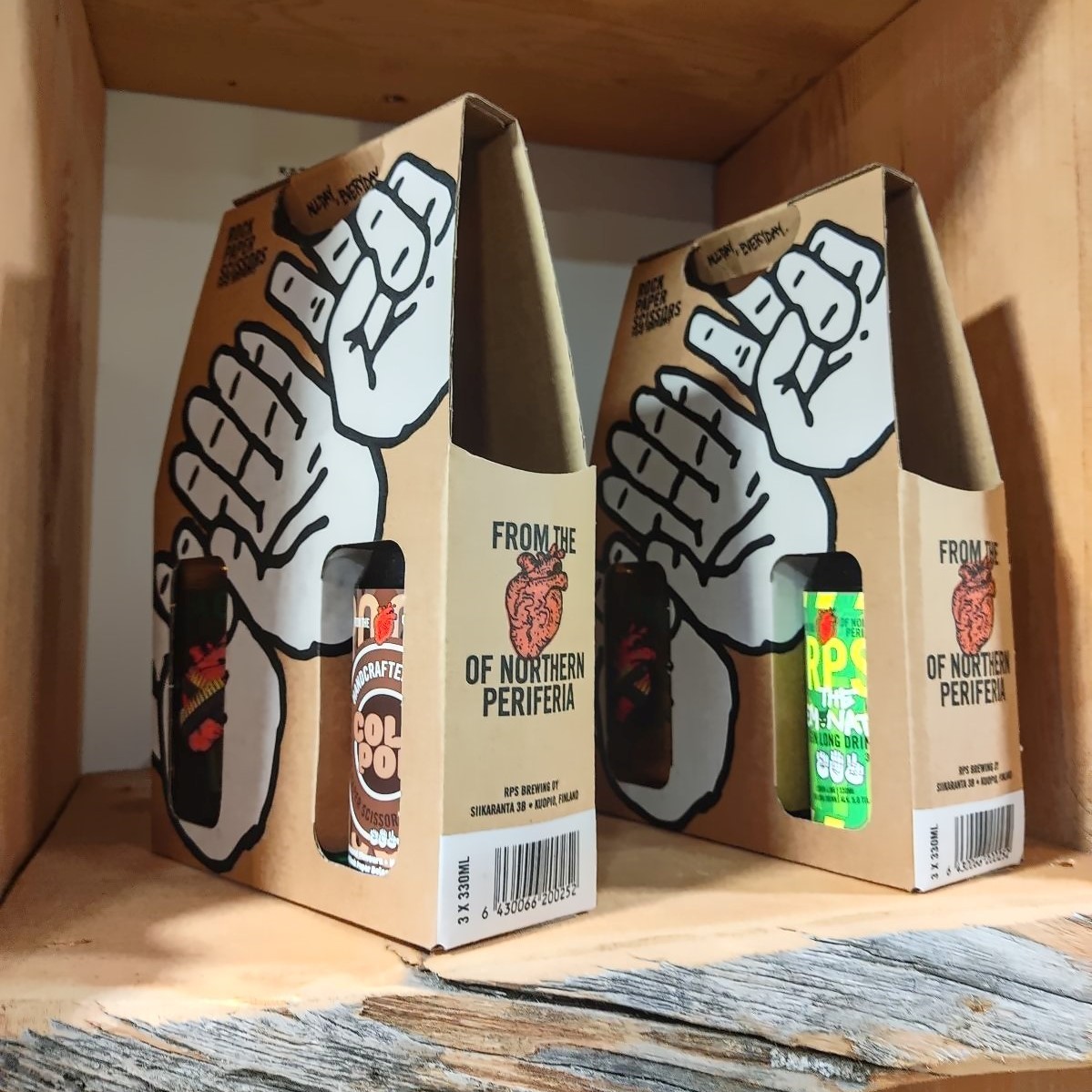 The slogan of RPS, "Indie Brewery from the Northern Periferia", makes fun of the location of the brewery. Kuopio actually is a lively city (at least during the summer), and it's not really in the northern part of Finland, but when looking from Central Europe, basically the whole (East) Finland is rather remote and very far away, sort of the outermost corner of the EU.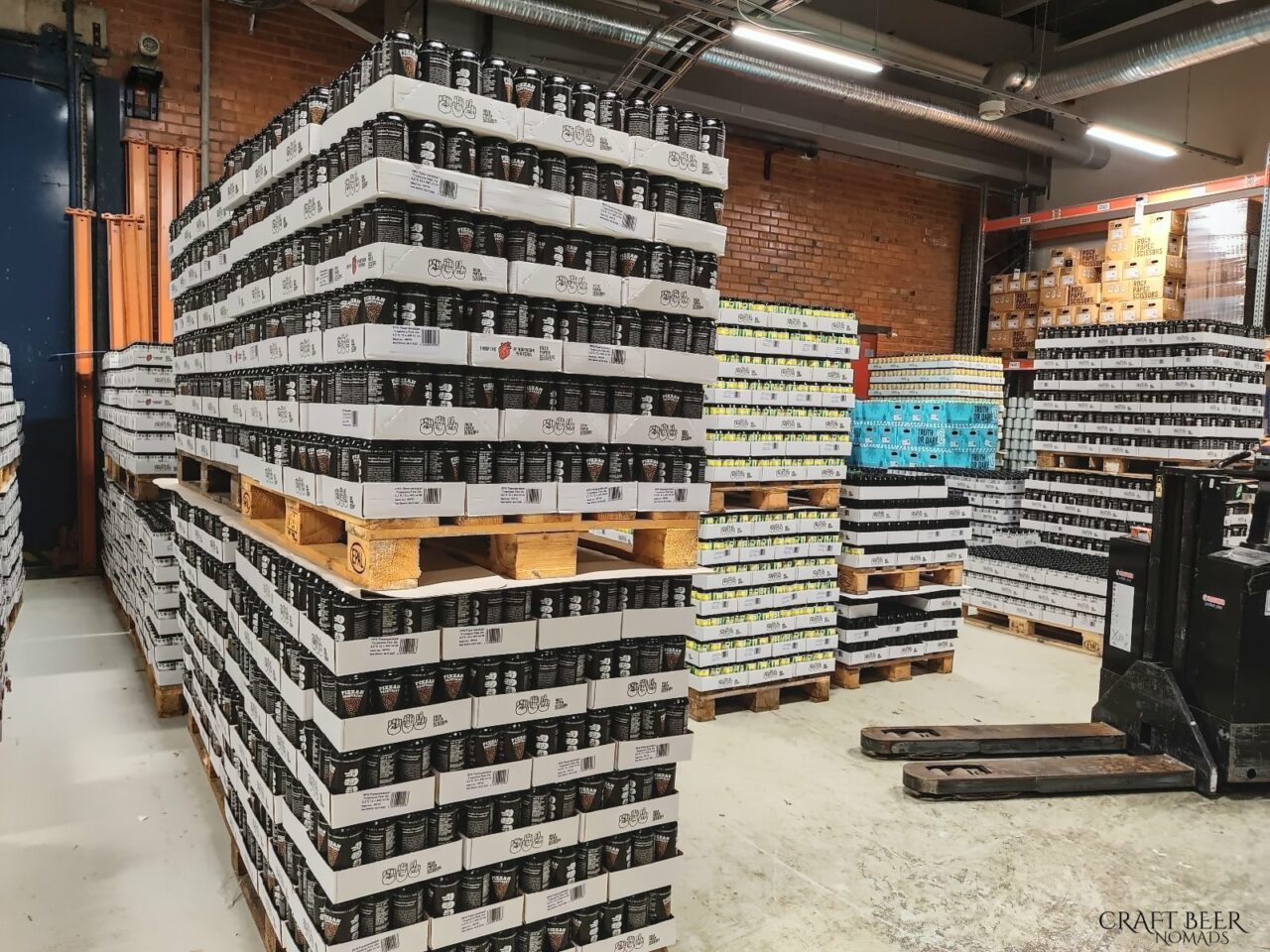 As stated above, most of the RPS Brewing craft beers are light and easy, highly drinkable but still tasty, sort of everyday beers that you could also drink on a hot summer afternoon, or take with you in sauna. Of the RPS beers that we have tasted, our favorites have been the crisp and highly drinkable, award-winning flagship lager Rock – An Allday, Everyday Lager and Smooth Operator, a very light but tasty and hoppy Micro NEIPA. We haven't tasted any of their darker brews yet, but maybe when next time in Finland, we'll get our hands on a stout or porter by RPS Brewing.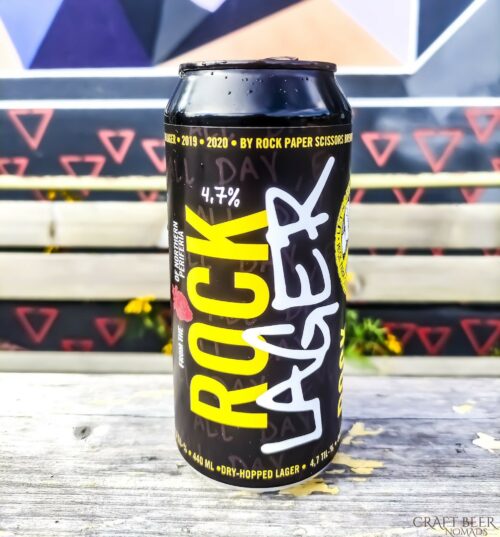 If you are planning to travel to Kuopio, take RPS taproom and shop on your list! Oh and by the way, there is also a very handsome sauna in the taproom, so it's possible to arrange a wonderful brewery tour & tasting & sauna evening for private groups of up to 20 people.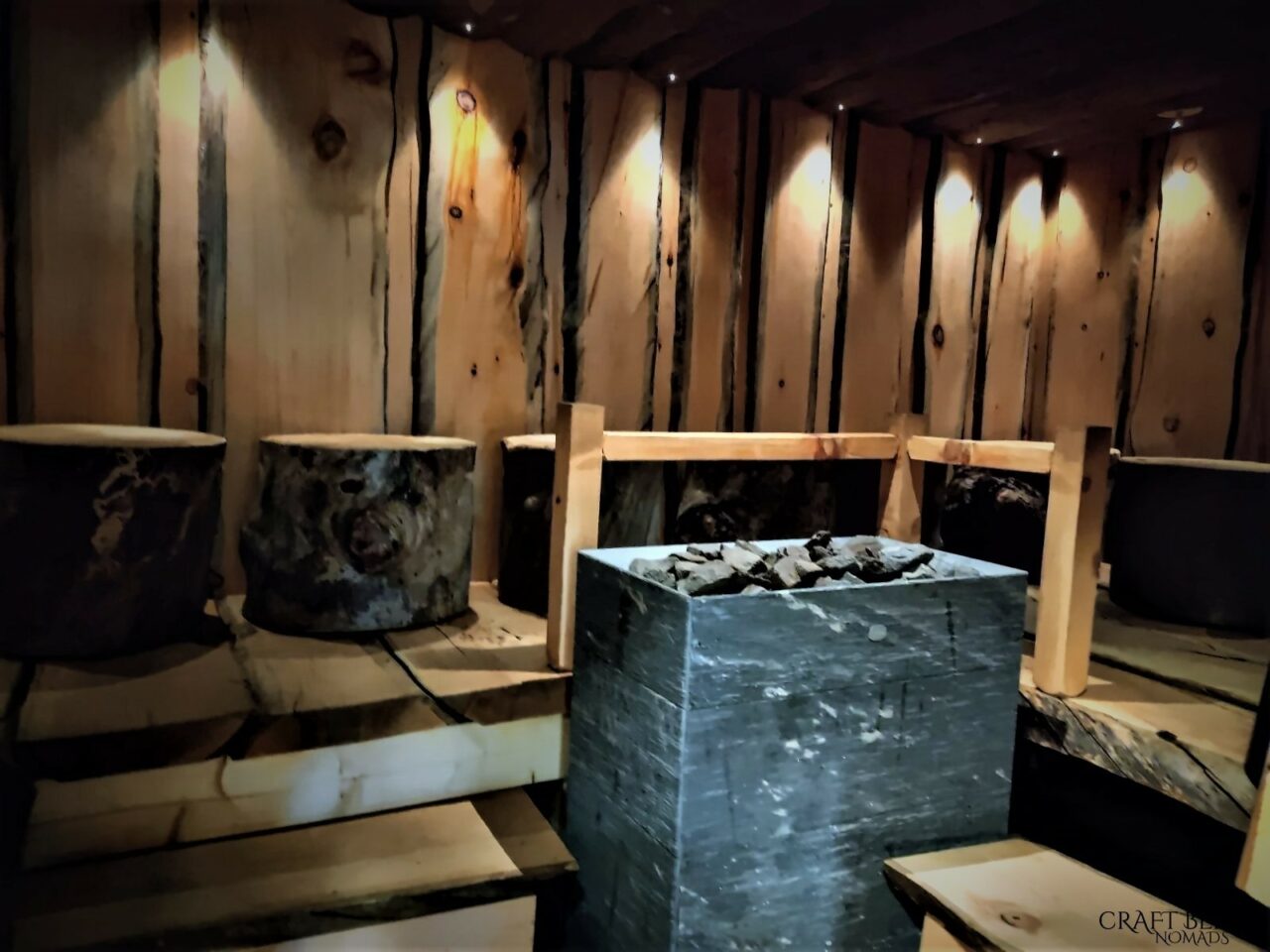 When heading to Kuopio, check out also Iso-Kallan Panimo, another innovative microbrewery and almost a next-door neighbor to RPS in Siikaranta. We unfortunately had very tight schedule in Kuopio, so we didn't have a chance to visit Iso-Kallan Panimo (next time then!), but as a quick introduction, this artisan brewery has been operating since 2013 and has a wide product range including several light lagers and pale ales but also stouts, bitters, smoked beers, wheat beers and specialties like a bourbon barred-aged imperial stout. Like RPS, also Iso-Kallan Panimo produces long drinks and lemonades in addition to craft beer.
We are sorry that this post was not useful for you!
Let us improve this post!
Tell us how we can improve this post?