Craft beer in Poland: Browar PINTA and PINTA Barrel Brewing
PINTA is the biggest microbrewery of Poland, and with more than ten years experience under their belt, they are pioneers of the craft beer revolution of the country. PINTA started as a nomadic brewery back in 2011, when craft beer was a very new concept in Poland, and since then they have been in the front line spreading the awareness about modern artisan beer. In this post we introduce Browar PINTA as well as the new "baby brother" PINTA Barrel Brewing, that we had a pleasure to visit in spring 2022.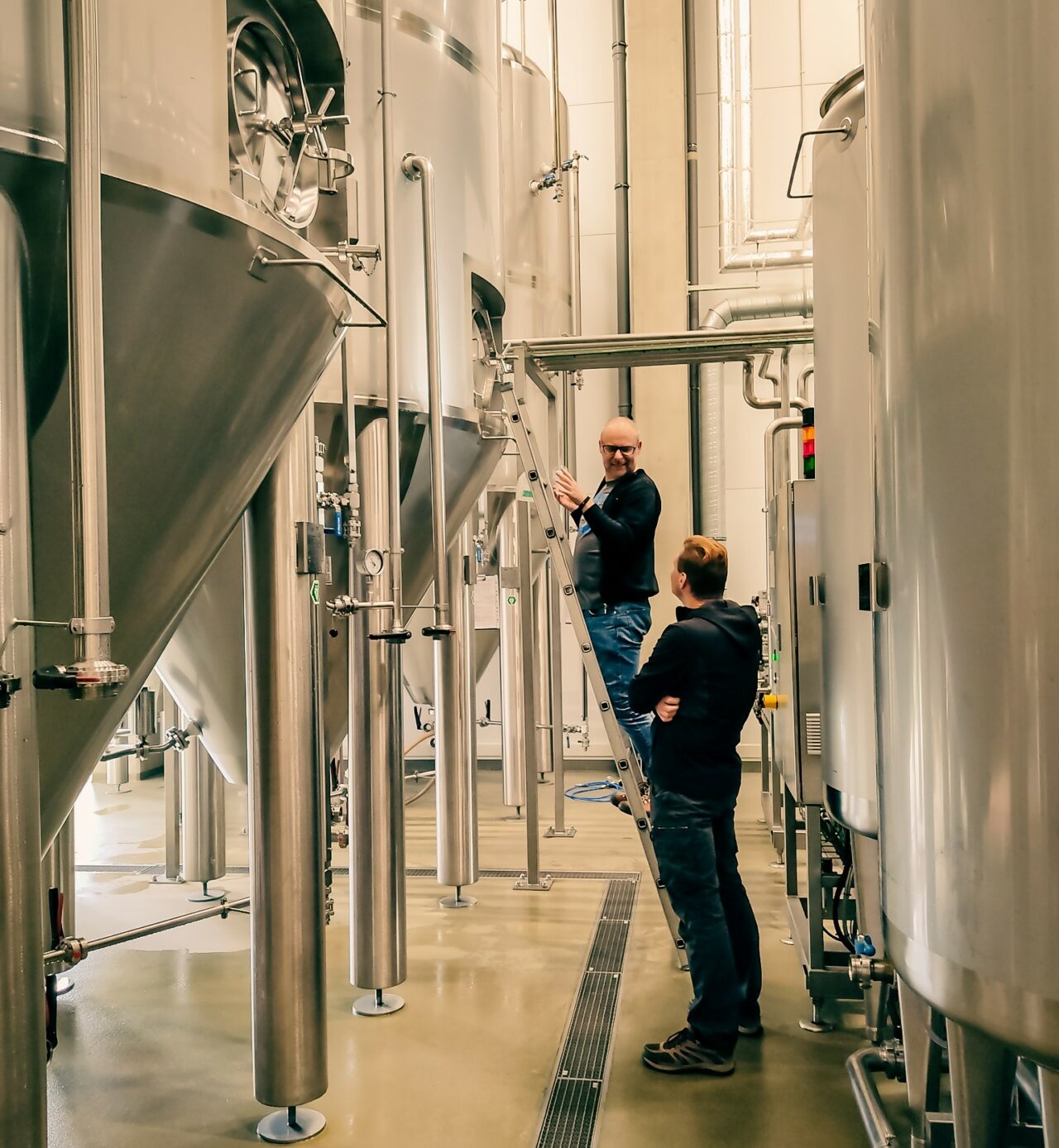 The story of PINTA in a nutshell
Like pretty much all breweries, PINTA started from small-scale home brewing and from the love of different beer styles. Back in 2010 two friends brewed a 500 liter batch of Grodziskie, a historical Polish smoked wheat beer, and decided to start brewing more regularly – they foresaw that there would be demand for craft beer also in Poland, even if the community of beer geeks was small at that point. In early 2011 the brewery was founded by this duo plus one more friend, Marek, Grzesiek and Ziemek, with the support of investors. They named the brewery as PINTA, that simply means a pint, and in the first logo, that was in use for years, there was a brewer looking into a brewing kettle, and the text PINTA. The brewery started without their own brewing equipment, so brewing in other breweries premises, and operated as a nomadic brewery until 2019.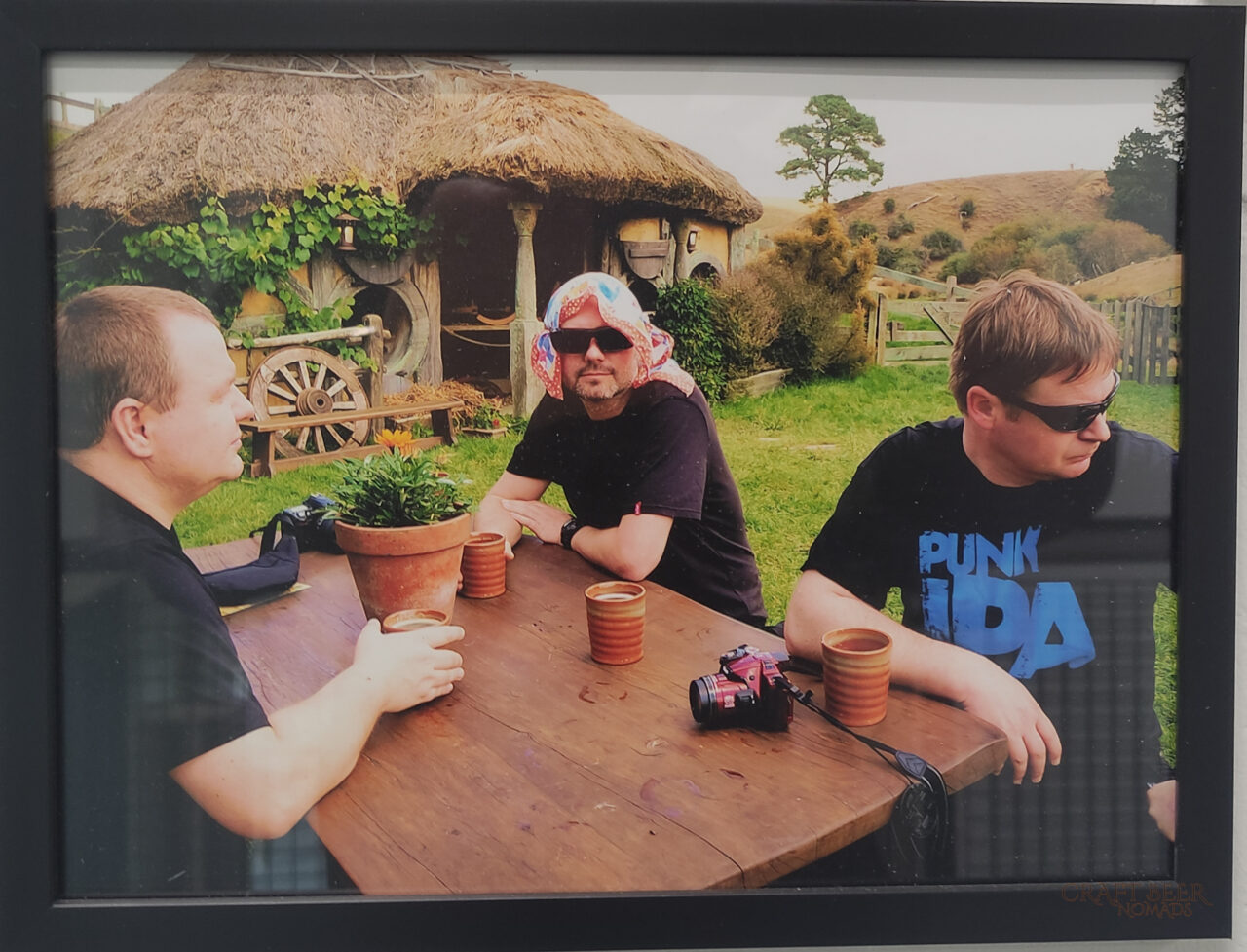 In March 2011 the first batch of Atak Chmielu IPA was brewed, as the first American style IPA in Poland ever. This beer quickly became the best-seller, and is still one of the core beers of PINTA, available year-around. During the first year, 10 different PINTA beers were launched, and several of them are still brewed today. As Finns we were surprised to hear that PINTA launched a Sahti-style beer (traditional Finnish farmhouse ale) back in 2012, and also visited Finland with that. Back then craft brewing was not a big thing in Finland either, but the first (modern times) microbrewery of the country had started already back in 1985, brewing specifically Sahti.
During the next couple of years, PINTA kept developing new beers and inspiring beer-enthusiasts in Poland to taste new beer styles and also to start brewing themselves. Home-brewing become more popular, and new microbreweries were established around the country – the craft beer revolution had fully reached Poland. PINTA made a lot of collaboration beers with breweries from Poland and abroad, and brewing-related travels took them all the way to Japan for example. And it was in fact in Kyoto, in spring 2015, where the decision to build an own brewing facility was made.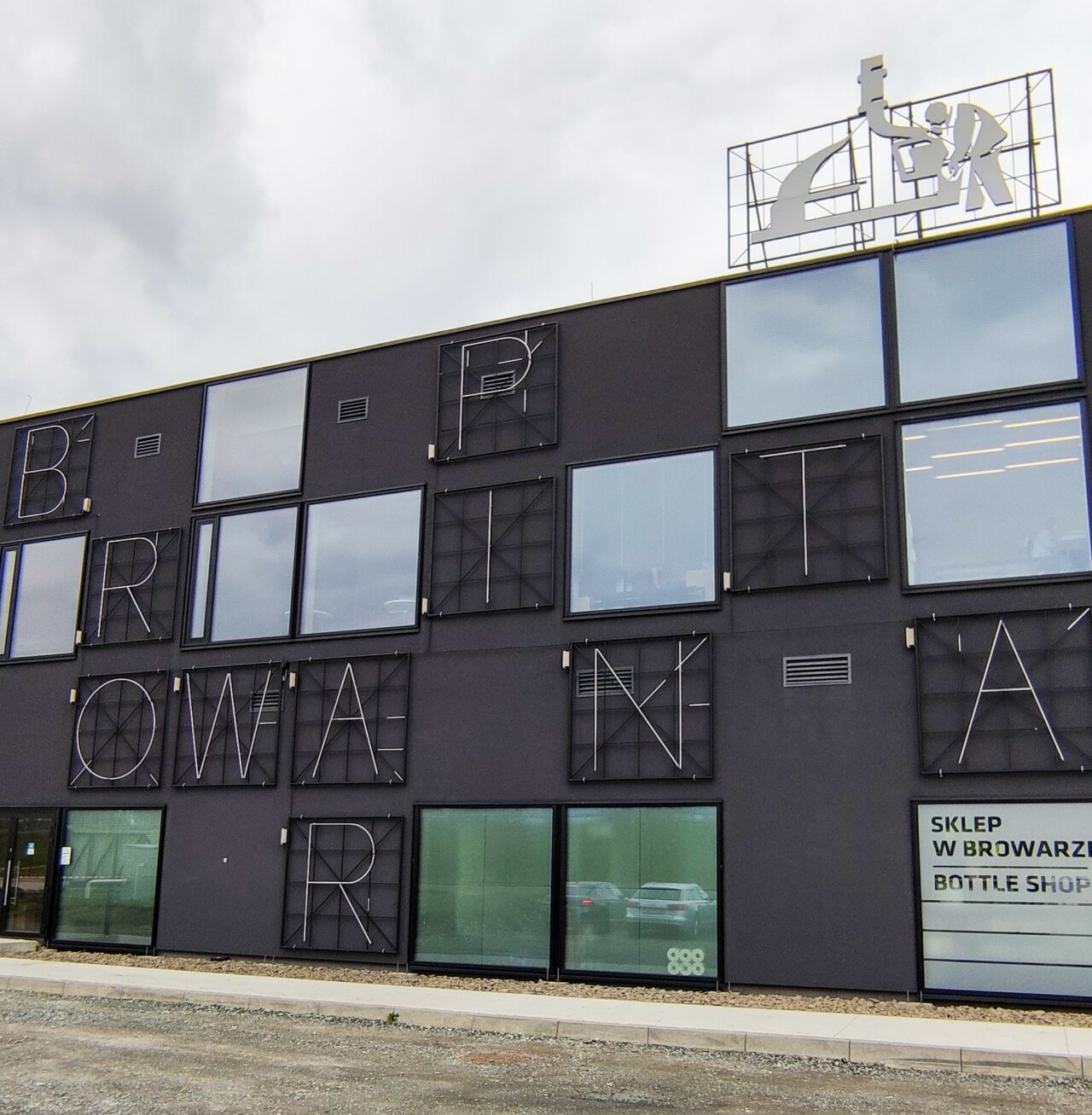 In 2016 this decision was announced publicly in the first PINTA Party, and the planning and financing phase started. A plot of land for the brewery was bought from Wieprz in southern Poland. The construction phase took its time, and the first beer, Atak Chmielu IPA of course, in the new, modern PINTA brewery was brewed in summer 2019. The iconic PINTA logo and labels wee modernized in 2021.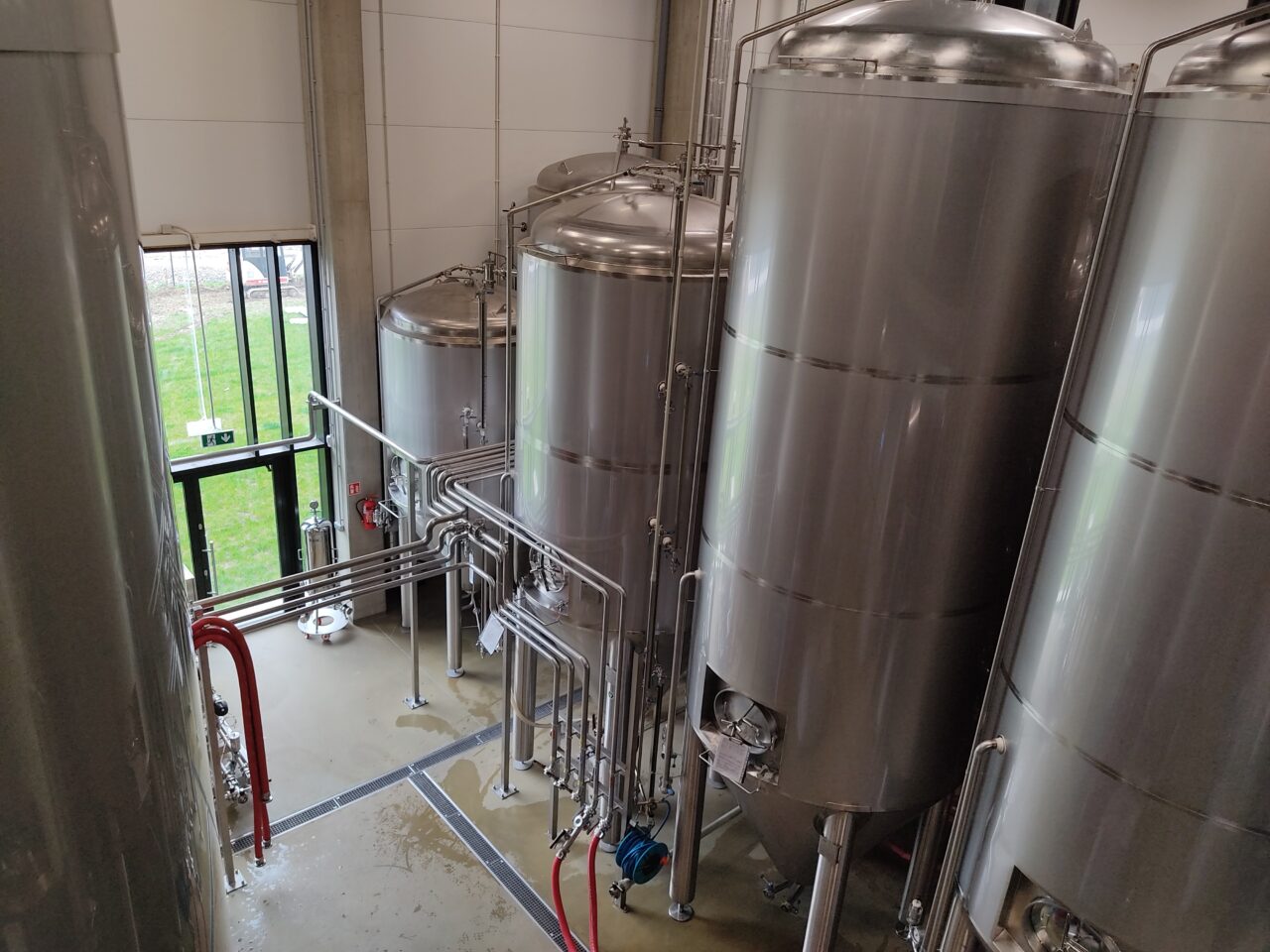 The brewery is rather big in the microbrewery scale, with 5000 liter brew house and lines of large fermenting tanks, but compared to macro / commercial breweries, it's still very small of course. In 2021 the production volume was 2,56 million liters of beer, and during the year more than 100 different beers were brewed. The capacity of the brewery is still bigger than that, and the aim for coming years is to keep growing, and to brew around 5 million liters per year in 5 to 7 years from now. Majority of the PINTA beers (83 %) are Ales, 11 % are Lagers and 6 % Sours.
Classics and modern brews, collaborations and projects
Today Browar PINTA is the biggest craft brewery of Poland and has been in the front line of the Polish craft beer culture for over 10 years. Being big doesn't mean forgetting the roots, and PINTA still keeps encouraging and inspiring beer enthusiasts and small-scale home-brewers. They organize a home-brew competition every year – around 400 brewers, mostly from Poland but from abroad too, get to introduce their beer recipes, in six different categories. The winning beer in each category gets in production, and they are sold in Lidl supermarkets all over the country.
PINTA has become a well-known brewery internationally too (in 2021 it was recognized as one of the top 100 breweries in the world by RateBeer), and does a lot of collaborations with microbreweries from around Europe and beyond. During our visit to the brewery in spring 2022, they were hosting visiting brewers from Pühaste from Estonia and Sibeeria from the Czech Republic. Together these three were creating new Hazy Discovery beers; Hazy Discovery Tartu and Hazy Discovery Prague. Despite the huge growth and international popularity, PINTA still brews for the love of craft beer, and constantly develops new products, launching a new beer every month.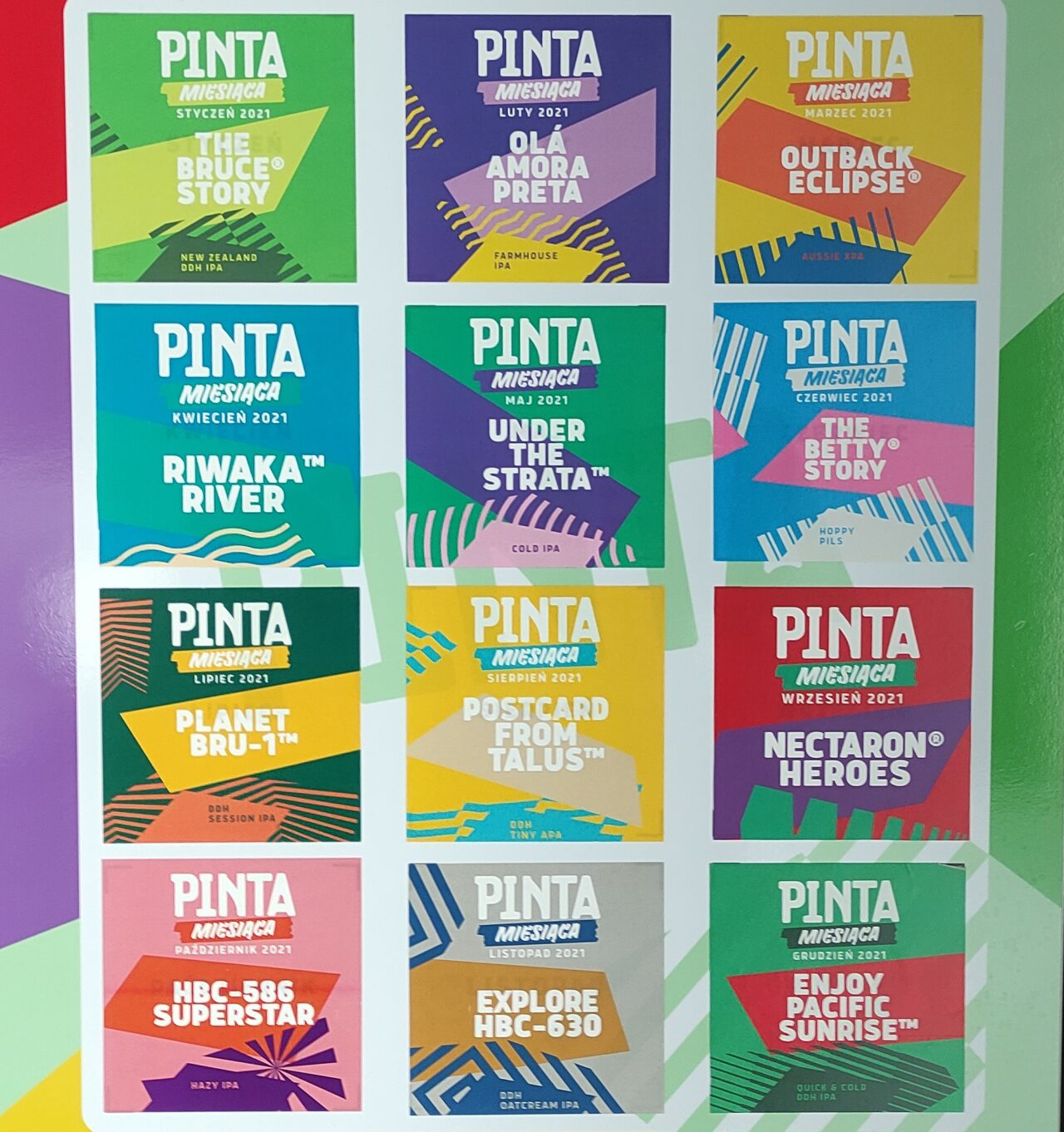 Where to buy PINTA beers then? Well, if you are in Poland, a lot of PINTA brews are available in supermarkets, and of course in beer oriented pubs and restaurants too. If you are up for a drive to Wieprz, you could buy beers straight from the brewery shop. PINTA does not have a taproom pub, not yet at least, but there are two PINTA restaurants. These venues, located in Warsaw and Wroclaw, offer PINTA beers (and a selection of other beers too) combined with a menu that includes options from snacks to salads and grilled dishes, and operate as franchise businesses. For those who would like to grab some PINTA beers outside Poland, they can be found in many craft beer online stores, and of course also in many craft beer pubs around Europe (and beyond).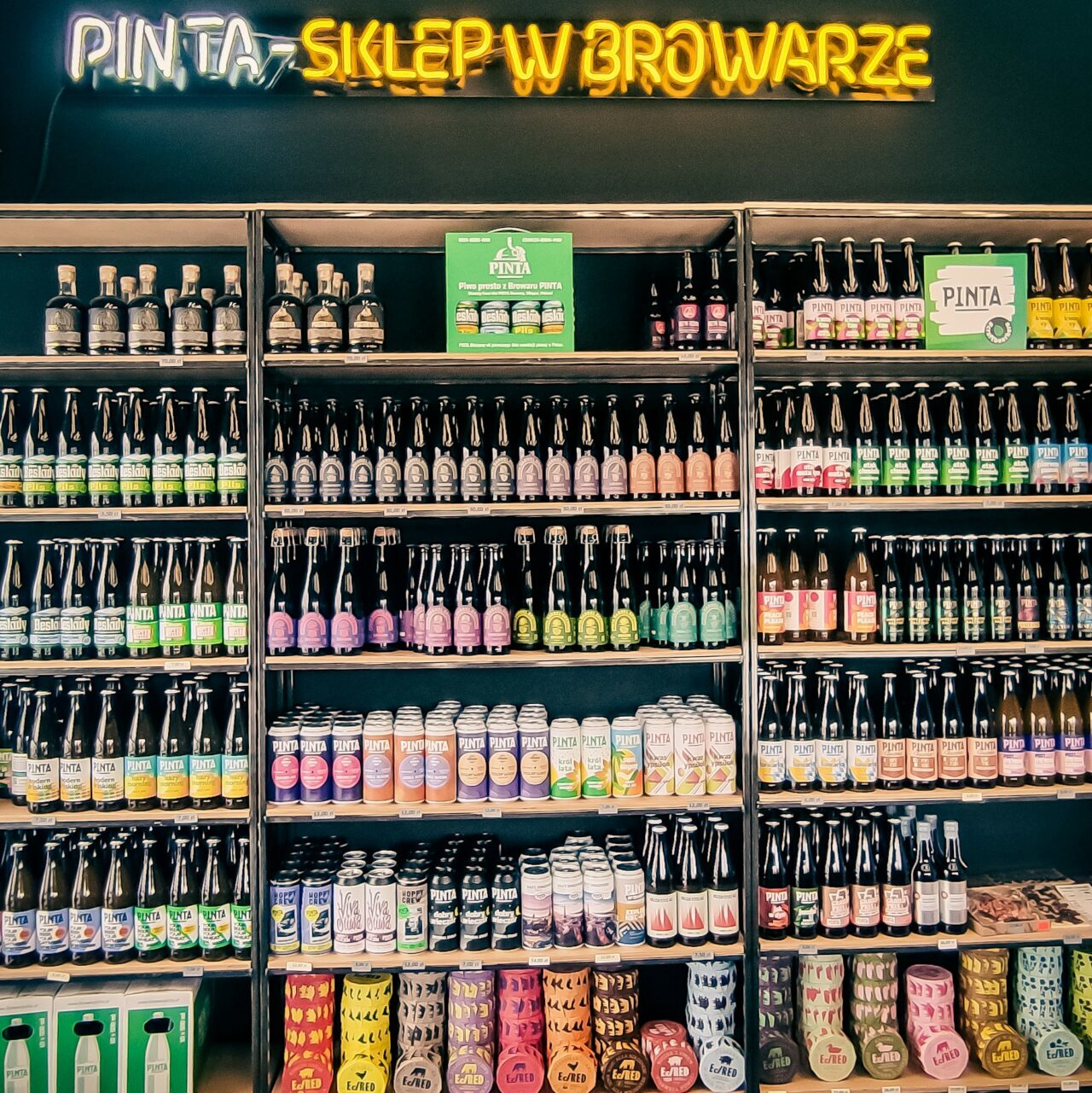 The first barrel beers of PINTA were brewed already when they were still a gypsy brewery, back in 2016. The founders had fell for barrel-aged brews, and wanted to explore with different styles and different barrels. The plan to build an own brewery for BA beers, and a crowdfunding campaign, was announced in in May 2019, before the PINTA brewery was even opened.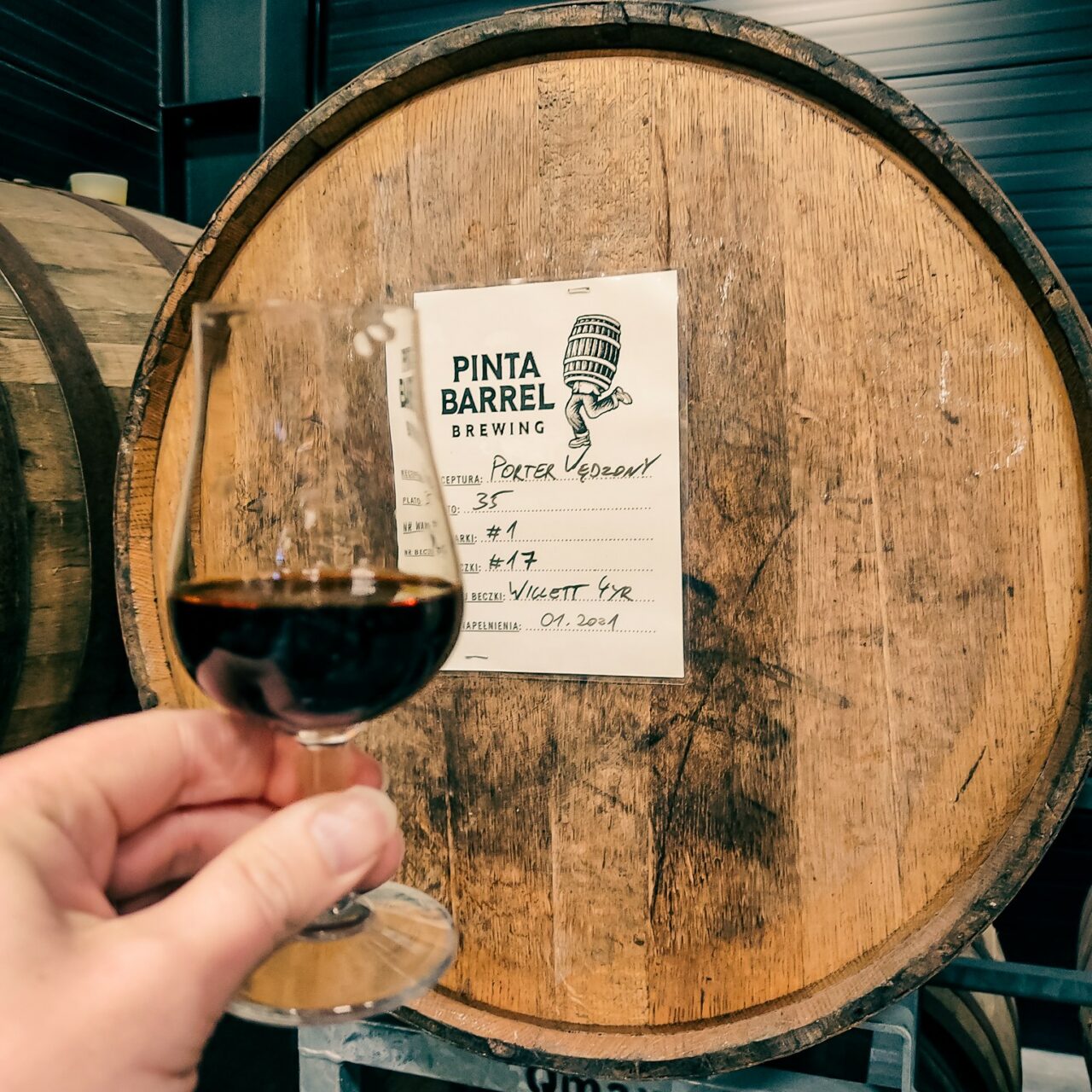 The barrel brewery, that goes under the name PINTA Barrel Brewing, was built on the same plot of land, basically next to the PINTA factory. It's an independent unit tough, not just a barrel storage – there is a brew house the size of a normal microbrewery (1200 liter batch), several fermenting vessels and the aging side with long lines of barrels. For making barrel sours, there is a separate side, and also a coolship too, a shallow "pool" for cooling the wort so that it can spontaneously ferment into beer.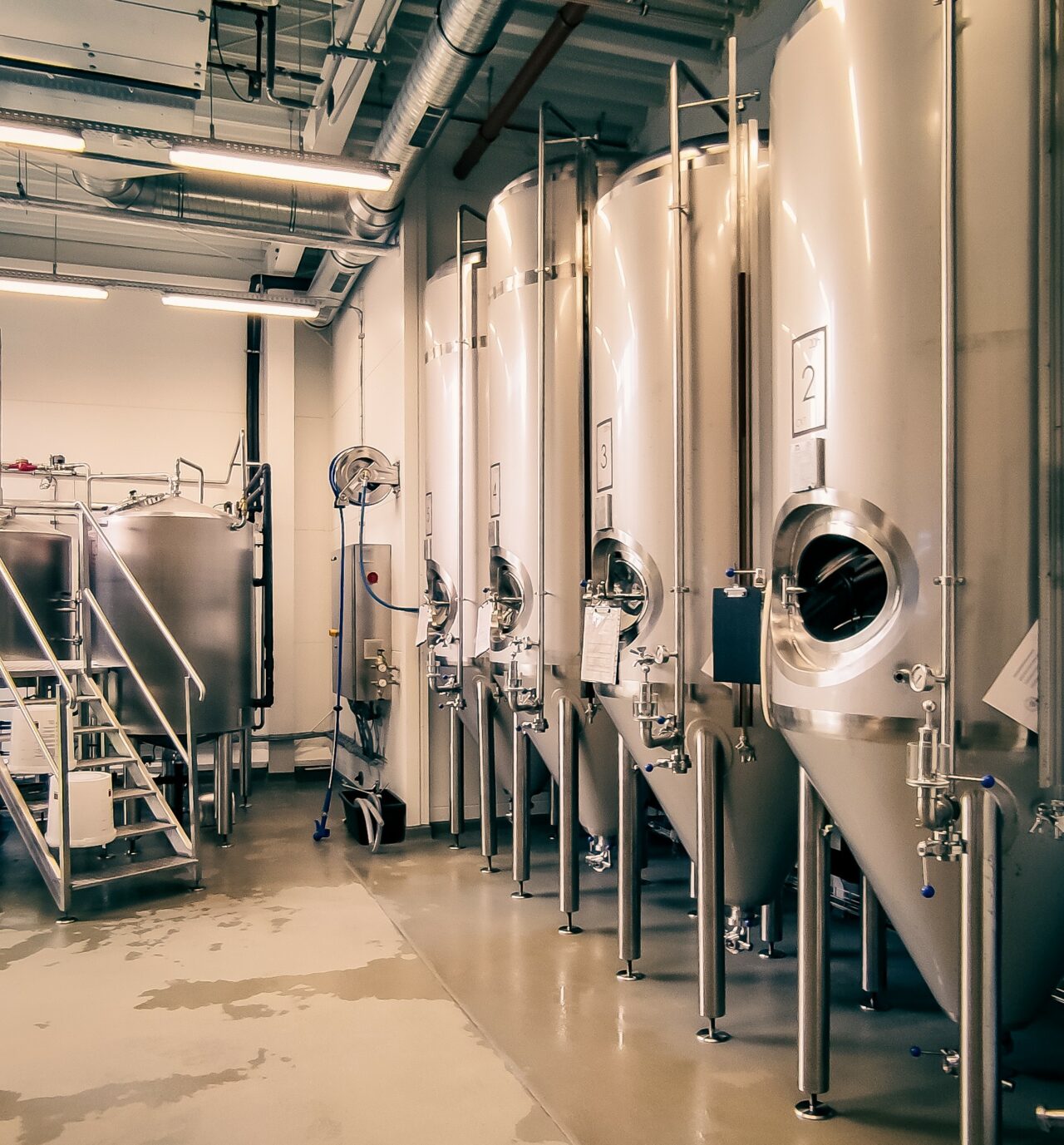 PINTA Barrel Brewing uses a lot of different barrels, from different countries and previously used for different beverages from wine to whiskey. The brewery was opened in 2021, and so far they have already launched more than 20 different brews – and a lot more are aging as we speak. The repertoire includes several barrel Stouts, Porters and a Barleywine, and a selection of aged Wild Ales. There is also a Wild Grodziskie (old Polish smoke wheat beer) fermented with a blend of wild yeast and bacteria.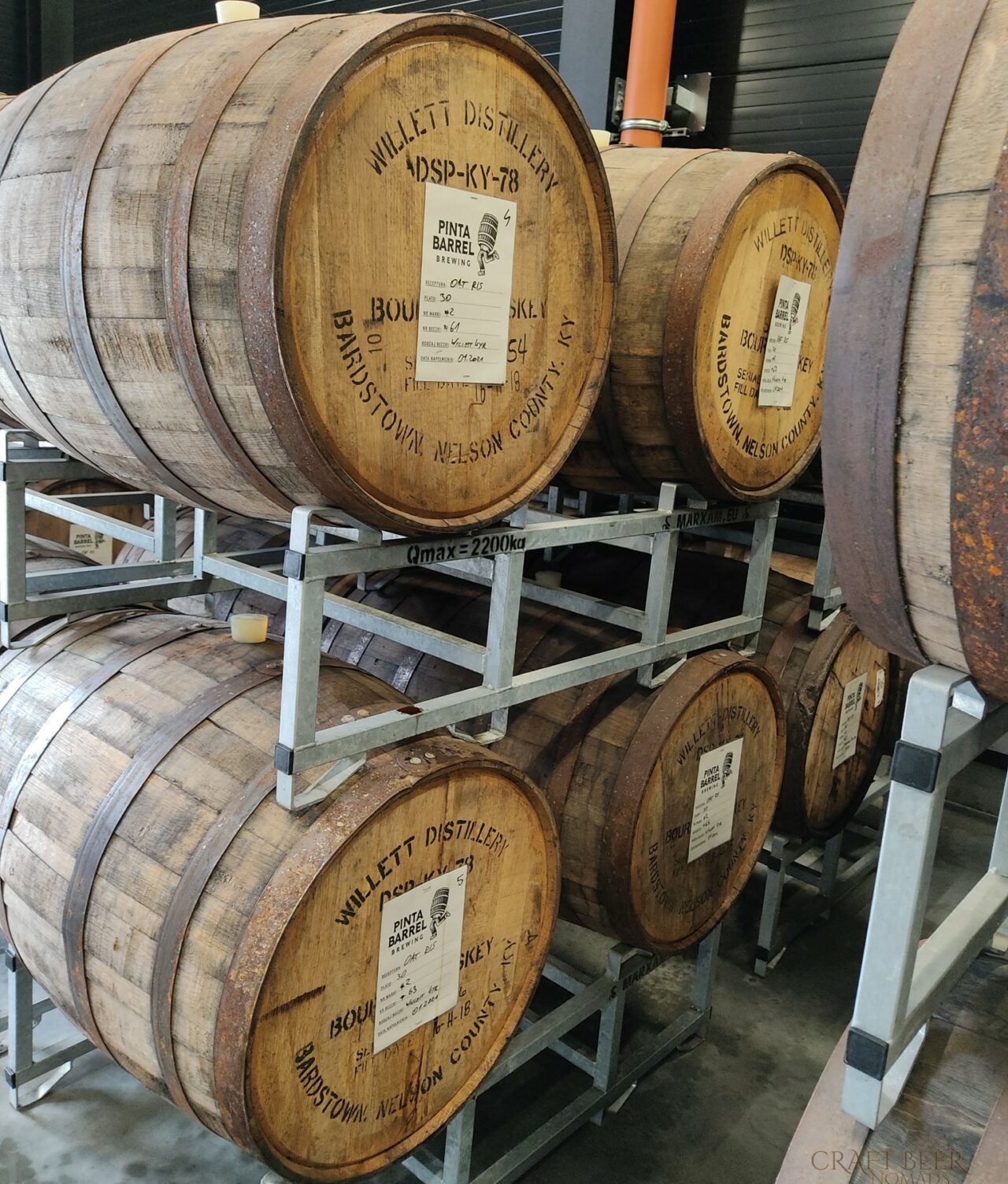 Tasting PINTA and PINTA Barrel Brewing beers
PINTA for sure has a lot of beers to taste, and new releases keep coming on monthly basis. The range of styles is very impressive, so there is for sure something for everyone. We have tasted more than 20 different PINTA beers, and will for sure taste more. Also, we tasted a couple of barrel-aged beers by PINTA Barrel Brewing, and oh boy they were lovely. Below four of our favorite PINTA brews, jump from the pics or links to beer cards with tasting notes and ratings!
We are sorry that this post was not useful for you!
Let us improve this post!
Tell us how we can improve this post?