Browar Artezan is one of the pioneers of craft beer in Poland
The craft beer scene of Poland is flourishing, and Polish microbreweries are gaining popularity among beer enthusiasts around Europe and beyond. And this is no wonder really, since there are several excellent microbreweries that produce quality beers with an aim in international craft beer market. The craft beer revolution in Poland started roughly 10 years ago, and the growth has been fast ever since, especially in late 2010s, before the pandemic hit. In this post we introduce Browar Artezan, one of the pioneers of craft beer in Poland. We had a pleasure to visit the brewery in late April 2022 and to interview one of the founders, Jacek Materski.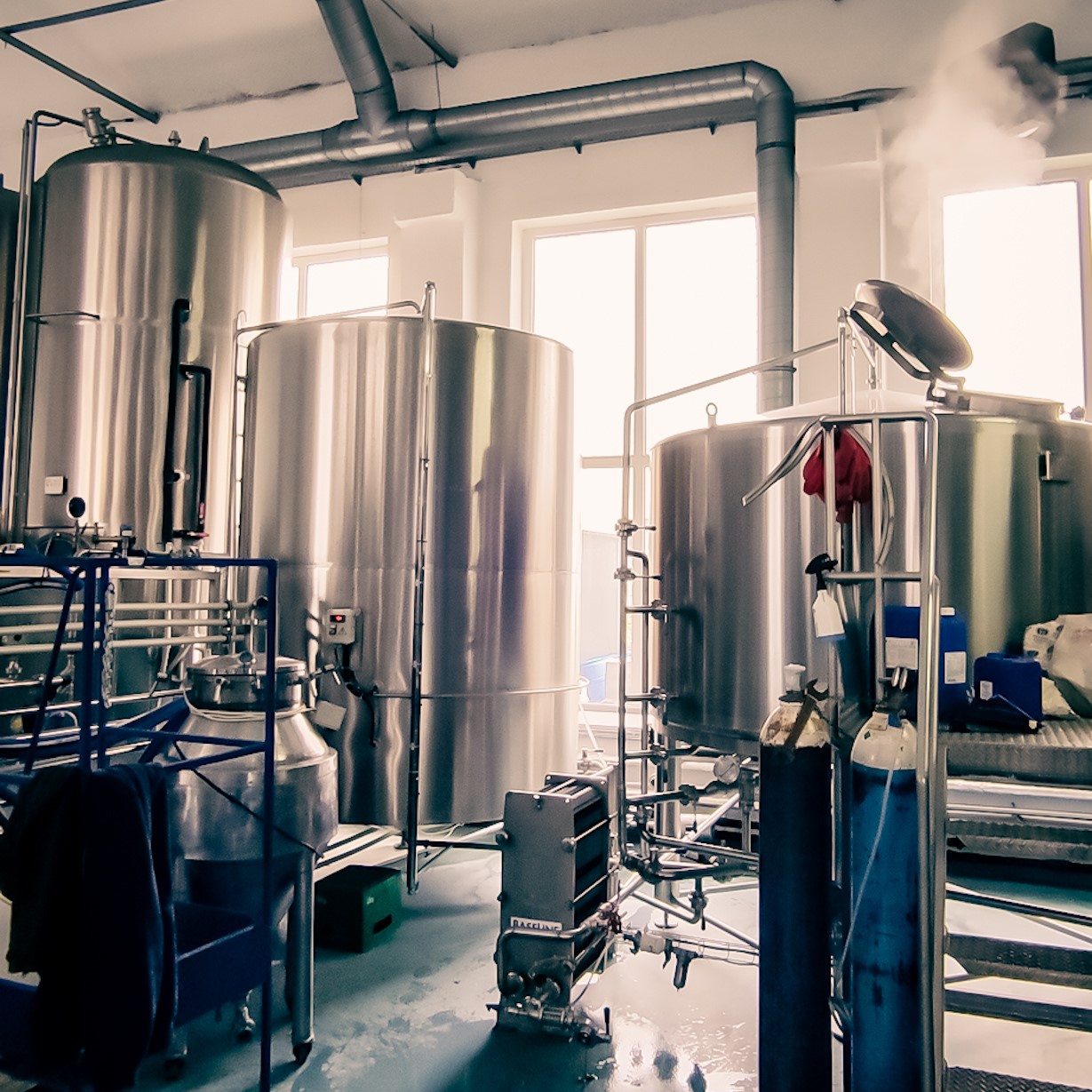 Browar Artezan was the first actual craft brewery of Poland
The first Polish artisan breweries were either small-scale home brewers or, like PINTA, nomadic breweries without their own brewing equipment. Browar Artezan was the first one to take the leap and build and an actual brewing facility, and has been an essential part of the craft beer revolution of Poland. Jacek Materski had fallen for craft beer during travels in Belgium and elsewhere around Europe, and first started small-scale home brewing in his own kitchen in the early 2010s. As the beers were tasty and gained popularity, Jacek, together with two other craft beer enthusiasts and home-brewers,  decided to jump to something bigger, to establishing own microbrewery.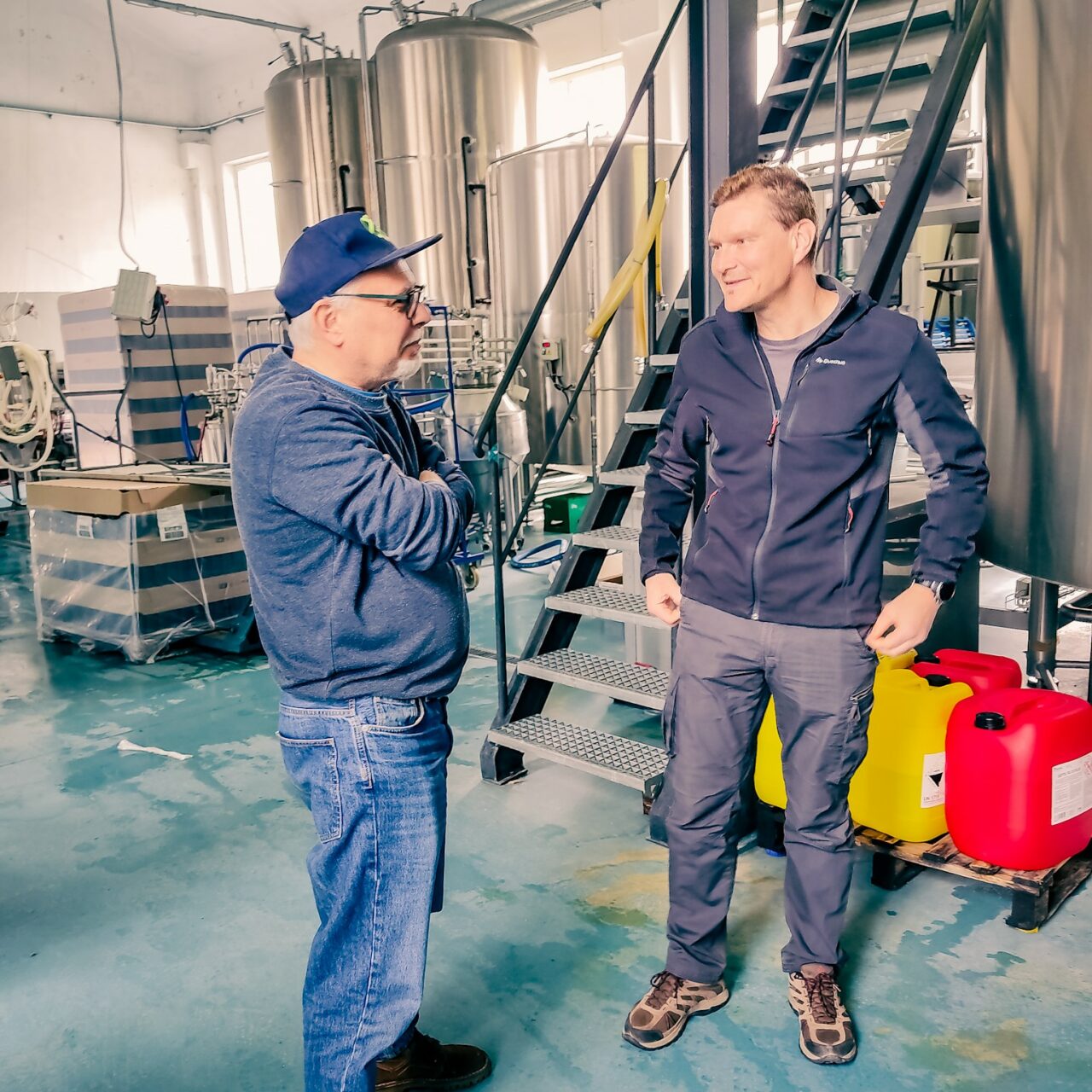 The first Artezan brewery started operations in the village of Natolin in 2012. The founders built the brewhouse by themselves, modifying brewing equipment and tanks bought from Germany. The first brew was a Belgian Wit Bier, and all the first beers were European style, as the modern American styles were not yet well-known in Poland, and it wasn't easy to get any American hops. The cute hedgehog logo has been part of the brand of Artezan since the beginning – the plan was to design a logo with a cat on it, but the versions of didn't turn out good enough. One of the founders, who happened to have a hedgehog, suggested to version the logo with a picture of a hedgehog, and it turned out to a modern and easily recognizable brand.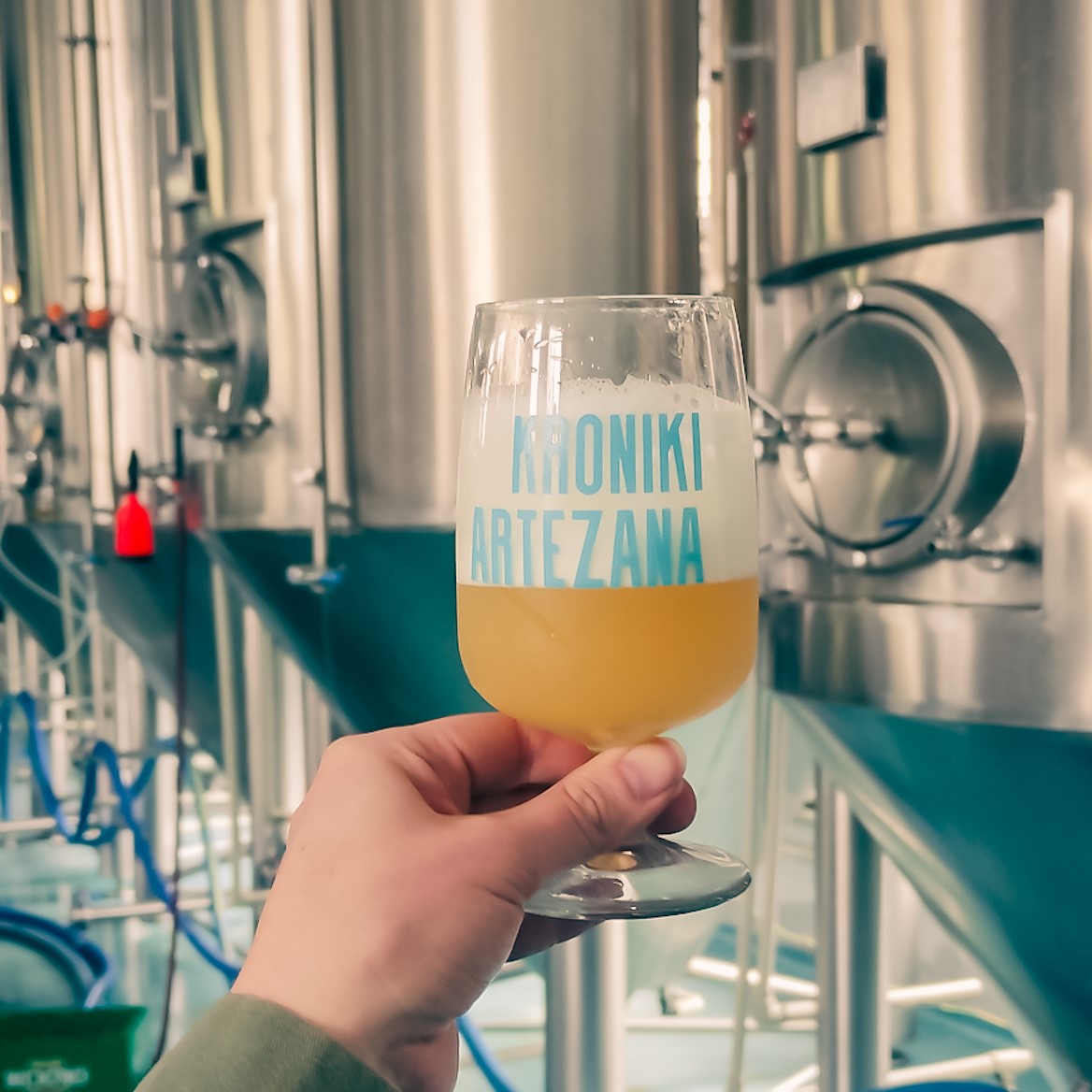 In the first year the production of Browar Artezan was around 40 000 liters, and during the second year it already doubled. It didn't take long for the demand of Artezan craft beers to grow to the point that the brewery in Natolin just couldn't keep up, the capacity desperately needed to be increased. By that time the craft beer boom in Poland had really started, and the locally brewed artisan beers were in high demand in craft beer pubs especially in Krakow and Warsow.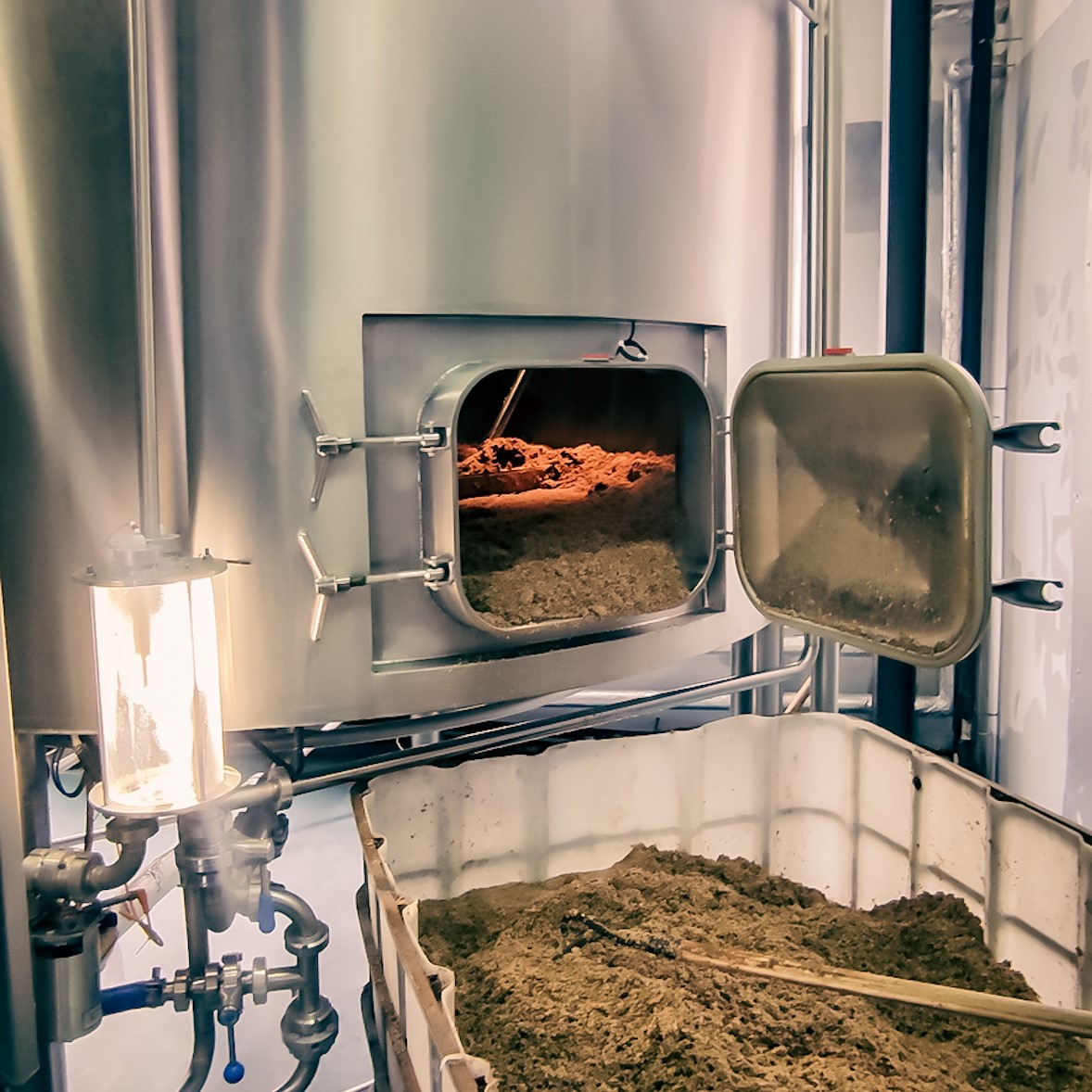 For Artezan, it was time to establish a bigger facility to be able to meet the demand and to grow further. The owners decided to build a modern brewery in one of the halls of a former Mera-Błonie mechanics factory in the town of Błonie, roughly 30 km west from Warsaw. They ordered brewing equipment from the Czech Republic and started with three 60 hl tanks and two smaller tanks. Later the capacity has been further increased, and nowadays Browar Artezan brews around 270 000 liters per year. To honor the history of the factory area, Browar Artezan has launched a beer series called the Chronicles of Artezan. Each beer and label of the series tells a story about the local industry that was an important part of the life of the town.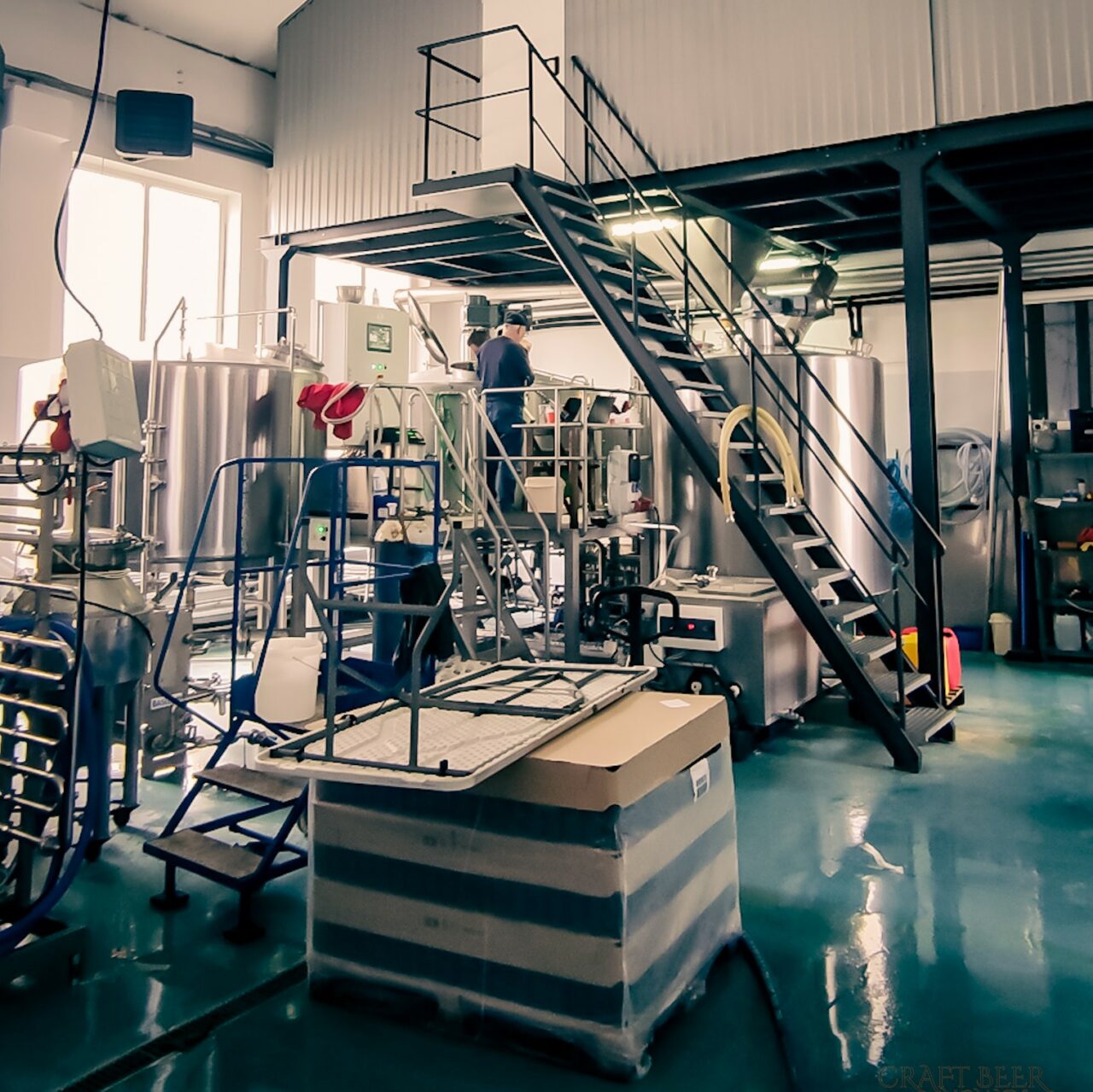 Classic craft beers and new flavours
Browar Artezan today has a wonderful selection of craft beers from simple Pale Ales to more intense IPAs and hazy NEIPAs, from Wild Beers to Stouts and barrel-aged brews. Their classics, like Pacific Pale Ale and Mera IPA, are brewed regularly and available around the year. Artezan wants to constantly renew and keeps exploring, and they launch a bunch of new beers annually. In addition, they have some special rarity beers that are brewed once a year, like seasonal barrel-aged stouts, sours and barley wines.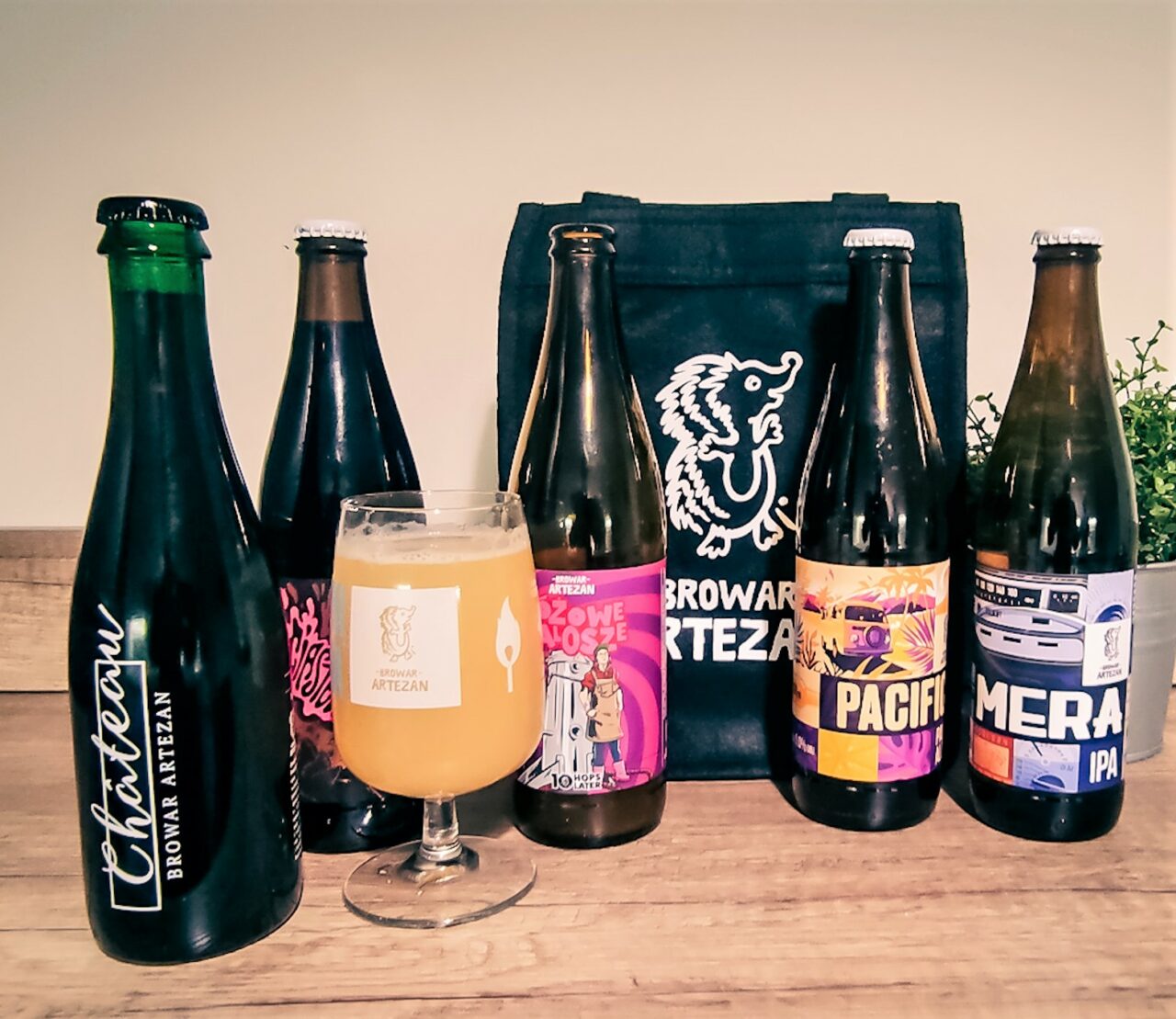 From where to get Artezan beers then? If you are traveling in Poland, you can find Artezan brews on tap in craft beer pubs around the country. In Poland local craft beers are sold in bottles and cans in many supermarkets, corner shops and even in small kiosks and gas stations. In bigger cities there are some bottle shops too, with wider selection. Browar Artezan beers can be found in Lidl stores too, since they are brewing a batch of changing beer for Lidl every month. It gets sold out quickly though, since every store only gets one pallet.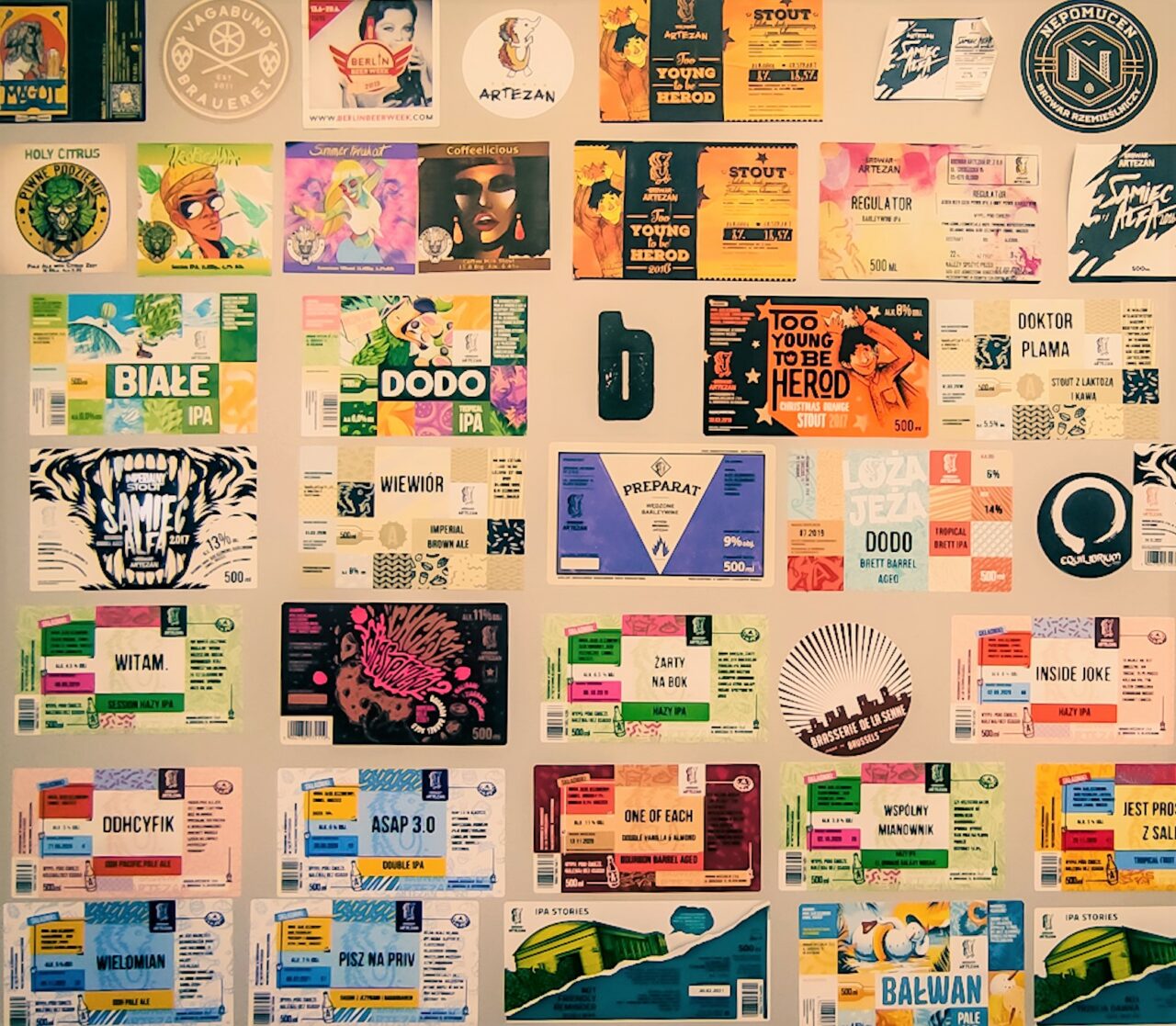 In case you are able to travel to Błonie, you could go and buy some fresh brews straight from the brewery store. Before corona Artezan also used to have their own taproom pub in Warsaw, and maybe there will be one again at some point in the future.
Tasting Browar Artezan beers
As Artezan is constantly launching new products, there is always something new to taste. We visited the brewery when traveling through Poland in spring 2022, and around that time tasted altogether 10 different Artezan brews. We had a pleasure to taste some of the classics and some rarities too, and in general all the beers were aromatic, tasty and of good quality. We chose four of our favorites in the chart below – jump from the pics to beer cards with tasting notes and reviews!
We are sorry that this post was not useful for you!
Let us improve this post!
Tell us how we can improve this post?