Visiting Helton Brewing in Phoenix, Arizona
Published: January 14, 2021
When it comes to craft beer, the US is the leading country and the one to blame for starting the global craft beer boom that exploded the amount of microbreweries all around the globe. The US is full of cities with great craft beer culture, and Phoenix in Arizona is no exception. There are bunch of reputable microbreweries in Greater Phoenix, and a craft beer enthusiast visiting Phoenix won't be disappointed. We visited Phoenix in February 2020, and of course headed to some local breweries to hear their stories and taste their brews. In this post we introduce Helton Brewing Company, a great microbrewery that produces artisan beer with passion in an industrial neighborhood in Central Phoenix.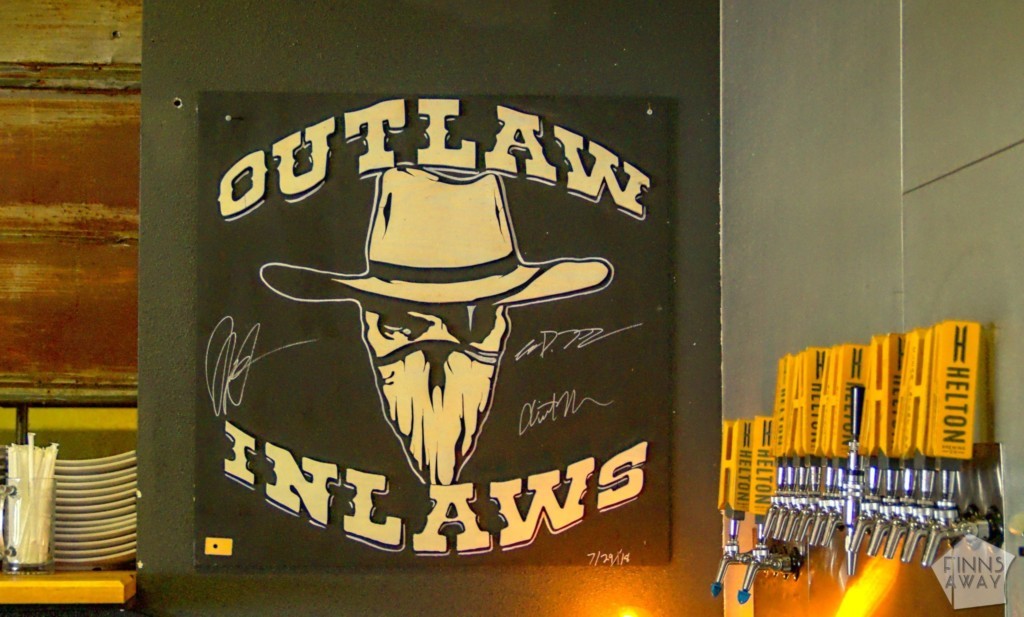 Brian Helton, the heart, soul and hands behind Helton Brewing
When visiting Helton Brewing, we got to interview the founder, owner and head brewer Brian Helton, who has worked in craft beer industry for over two decades, and is a true craft beer devotee, and well as an award-winning brewer. Originally from Indiana, Brian Helton has lived in Phoenix for nearly 20 years. When founding Helton Brewing Company, he basically built the whole brewery and restaurant himself, and even made living quarters inside the factory, to be able to be present (and working) around the clock at the time of setting the brewery up – talking about devotion!
Helton mentioned that IPA is his favorite beer style, but the range of Helton Brewing Company covers a wide range of styles from pilsner and lager to stout, and Brian Helton has brewed over 60 different styles of beer during his career. The flagship beers of Helton Brewing, that are available year-round, are Boysenberry Sour, Northeast IPA, Helton Scottish Ale, Helton (West Coast) IPA, Helton Milk Stout and Valley Venom Pilsner. Helton beers are results of long product development, and brewed without using computers – all measurements and recipe development are done by hand.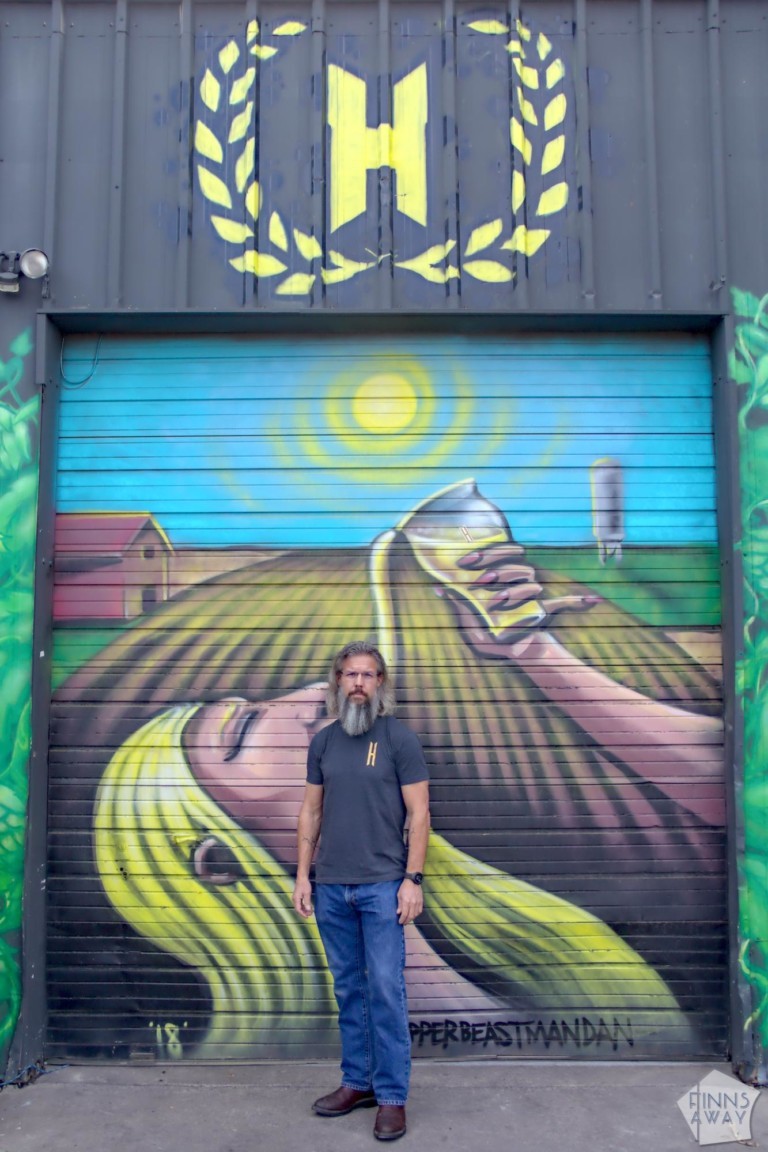 "Our beers are brewed from the love of the craft and through that passion and science, we formulate our beers to not only satisfy our goals but to share with our community."
Helton brewery in Central Phoenix was opened in May 2016, and has grown rather quickly since then. Helton first started to build reputation through a collaboration brew with Mother Road Brewing Company, and soon gained fans who loved the quality brews. From the beginning, Helton has aimed to wide distribution of the beers, and investing in canning line and distributing kegs has lead to rapid growth. Helton brews are available around Phoenix metropolitan area, and early 2020 marked a first big deal with a grocery chain.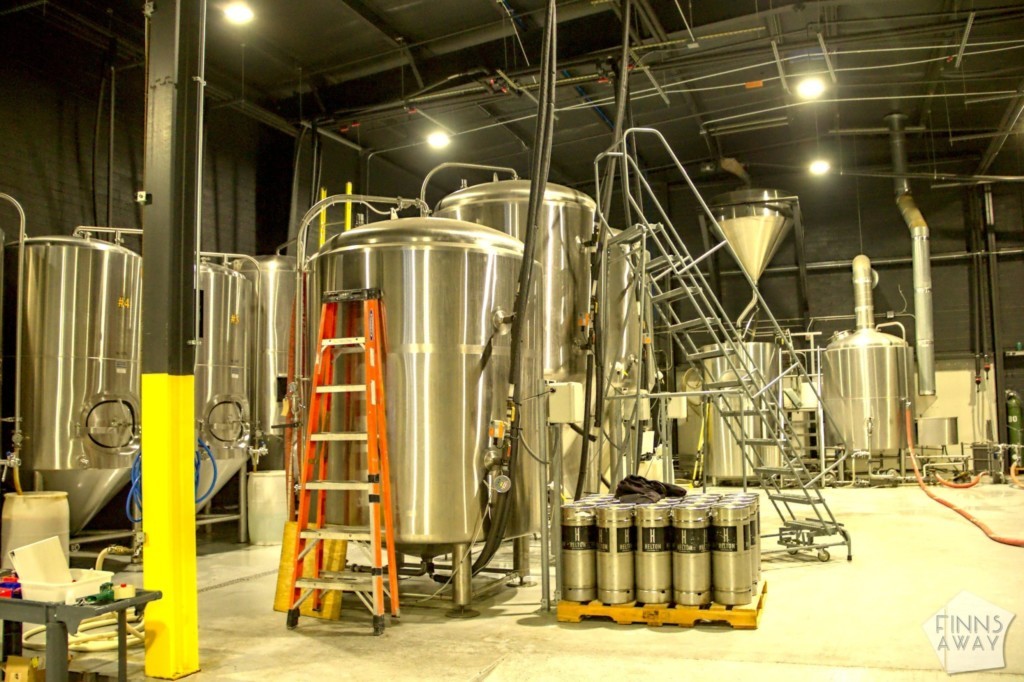 All Helton brews are made in the same location and there is an onsite silo and a canning line in the factory. The labels and merch of Helton Brewing are very artistic. Behind the art work is a young local talent, that made the first label art for free, and it was a mach right away. The themes in the stylish labels are about the deserts and nature of Arizona. Brian Helton himself loves the great outdoors, and has put together a club of friends of outdoor sports and craft beer, called Helton Adventure Tribe. The outdoor club goes running, mountain biking and climbing on the mountains around Phoenix.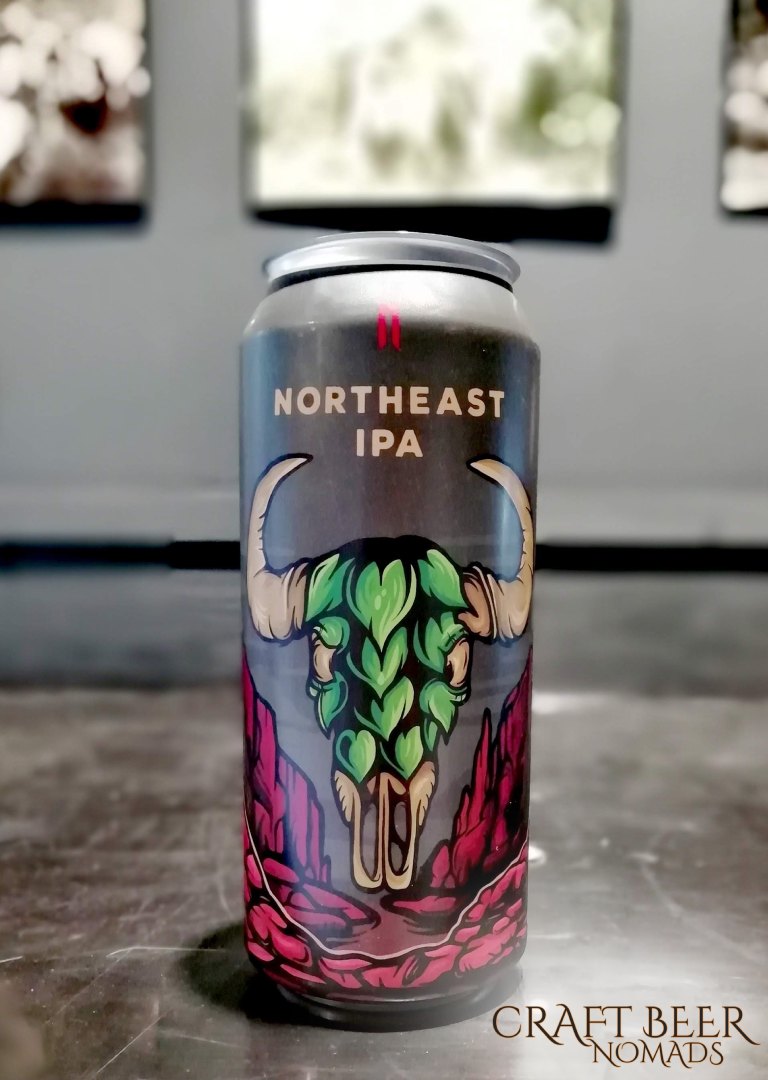 Helton Brewing taproom and restaurant
Helton taproom is a cozy and stylish, wood-decorated restaurant inside the brewery building that from the outside looks more like a small factory. Brian Helton admits being a food enthusiastic, with a passion towards pairing beer and food. Helton has done food pairing collaborations also outside his own restaurant, working with top chefs in different projects and events. In the brewery restaurant, the menu is not very long but delicious, and there are food theme nights organized, like Vegan Nights, Taco Tuesdays or Noodle Nights.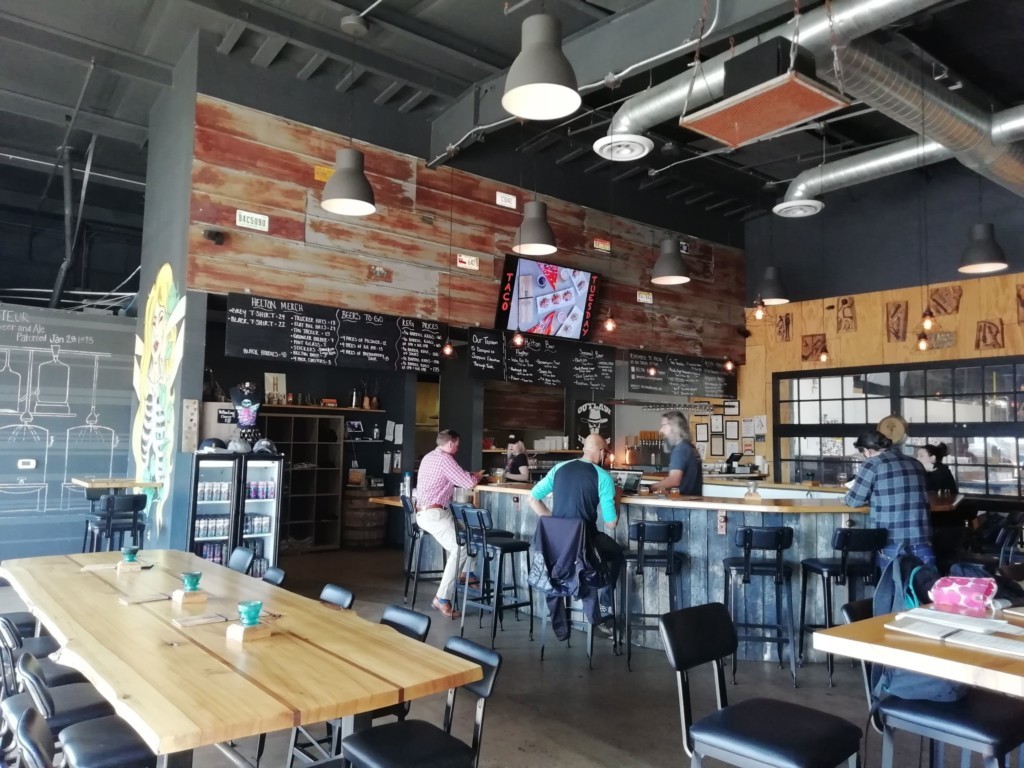 After interviewing Brian and taking a short tour in the brewery, we tasted four different IPAs, two of them seasonal products, and some other Helton brews like Boysenberry Sour and Valley Venom Pilsner. And yes, they were delicious, all of them! As usual, we liked the IPAs the most, and our favorites, if we'd need to pick just two, were the hoppy flagship brew Northeast IPA, and seasonal Clear Intentions IPA, that was fruity and nicely bitter as well as really fresh for an IPA with ABV 8 %.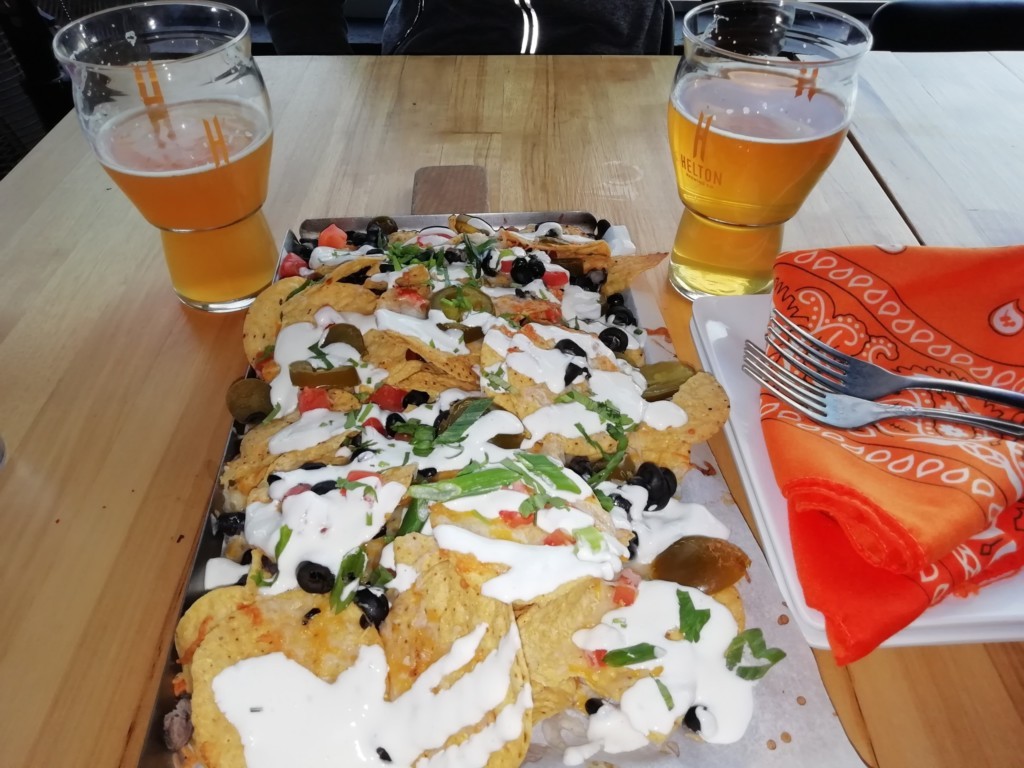 So, when you are in Phoenix, a recommendation to taste some Helton brews! The best place to do that is of course the brewery restaurant, that you can easily reach also using public transportation.
We are sorry that this post was not useful for you!
Let us improve this post!
Tell us how we can improve this post?