O.H.S.O. Brewery in Phoenix, Arizona​
O.H.S.O. Brewery in Phoenix, Arizona
The US has been for long the leading craft beer country of the world, and there are amazing breweries in every state. There are bunch of reputable microbreweries in Greater Phoenix area too, so a craft beer enthusiast visiting Phoenix won't be disappointed. We traveled through the city in February 2020, and of course wanted to visit some local breweries and hear their background stories while tasting their brews. In this post we introduce O.H.S.O Brewery, and especially their nanobrewery located in Arcadia.
O.H.S.O. Brewery + Distillery
O.H.S.O. Brewery is a locally owned microbrewery and distillery, that operates in four locations in Phoenix area. The first brewery was founded in Arcadia in Phoenix Central City back in 2011, and it's said that it was the Arcadia neighborhood, community and vibe that shaped O.H.S.O. into what it is today. The name of the brewery, O.H.S.O. stands for Outrageous Homebrewer's Social Outpost. During 10 years, the brewery has grown a lot, and today they have two main production facilities in Phoenix metropolitan area – one in Paradise Valley and another in Gilbert. The Arcadia location has been turned into an inviting brewpub and restaurant. O.H.S.O. Distillery in Scottsdale focuses on spirits like vodka, gin and rum. O.H.S.O. also has a restaurant in Phoenix Sky Harbor Airport, a great place for grabbing a craft beer or two and something to eat before your flight.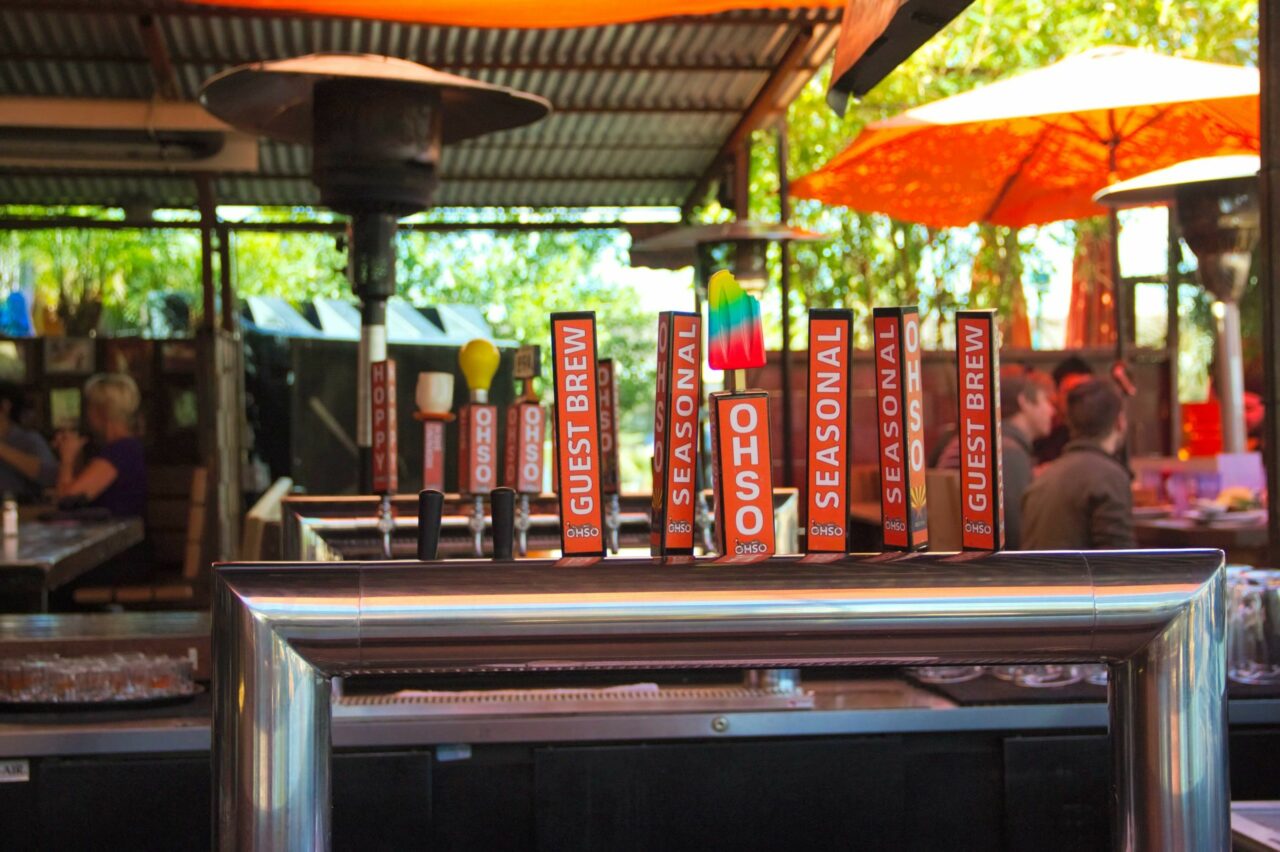 Visiting O.H.S.O. Arcadia nanobrewery
When in Phoenix, we headed to O.H.S.O. Arcadia brewpub and restaurant, and got to interview brewmaster Brett for a moment, while sipping tasty beer on the terrace of the restaurant. He told us that O.H.S.O Arcadia is nowadays a nanobrewery, that mostly focuses on experimental brews, and brewing is always done in small batches only, so using rather small brewing equipment. The beer menu of the pub is impressive, with over 40 brews on tap, part of them coming from other O.H.S.O. locations, and the drink menu includes wine and cocktails too. As a specialty, O.H.S.O. Arcadia offers "Brew with us" sessions, where beer enthusiasts can create their own beer recipe with the brewery staff, and the beer will then be available on tap in the brewpub after a few weeks. Sounds fun, doesn't it?!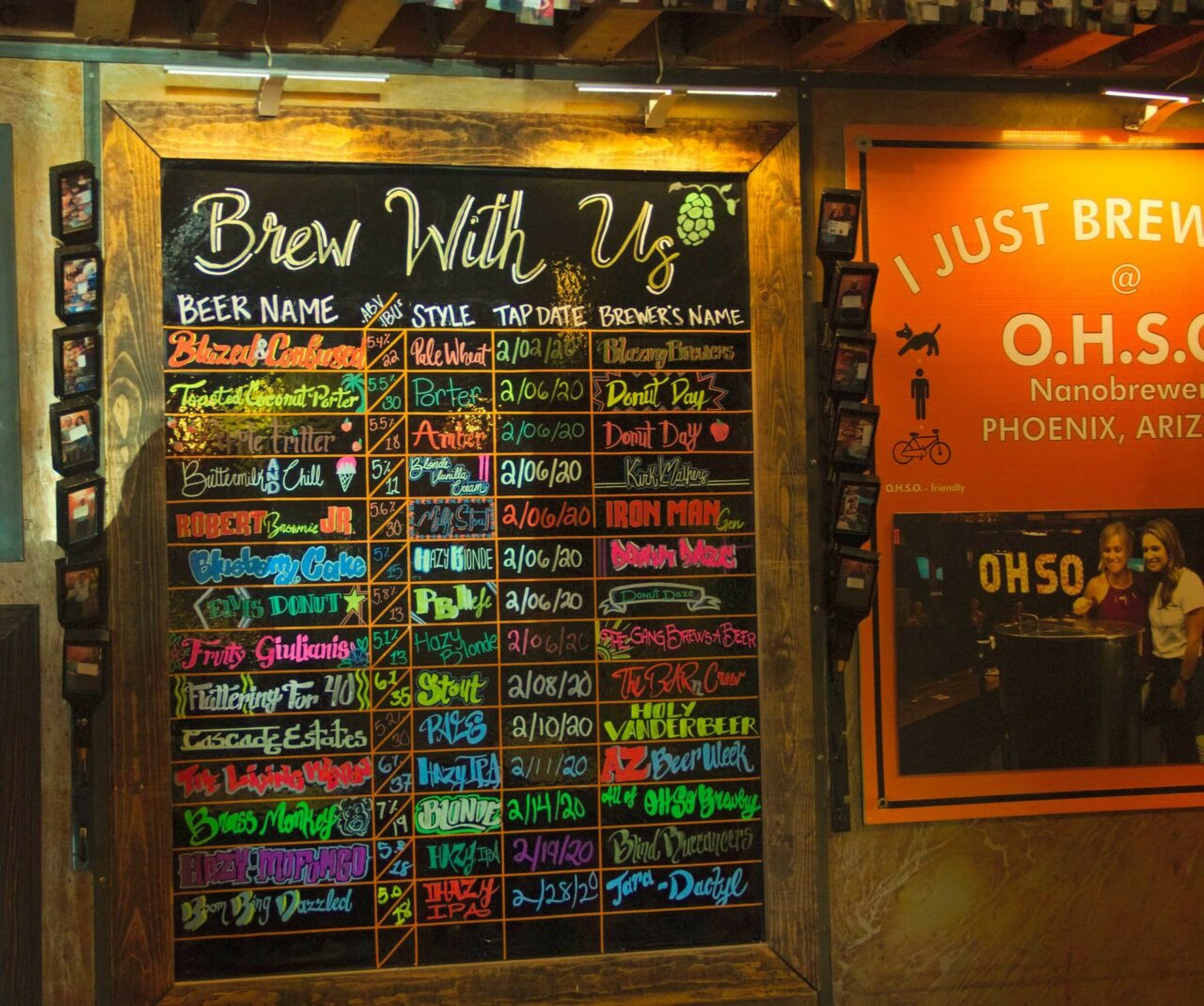 O.H.S.O. Arcadia is an atmospheric brewery restaurant, well worth a visit, even if it's a bit outside of Downtown Phoenix (you can easily reach it by bus though). The brewery and restaurant is located by Arizona Canal and the cycle paths run along the canal, and the brewpub is famous for being both bicycle and dog friendly. There is a big bicycle parking area with some repairing equipment, and dogs are allowed in the big terrace, that has a "barking bar" with drinking water for the furry visitors. O.H.S.O. Arcadia serves a wide range of food from starters to burgers and from salads to mains and snacks, and there is a happy hour from Mondays to Fridays until 6 pm.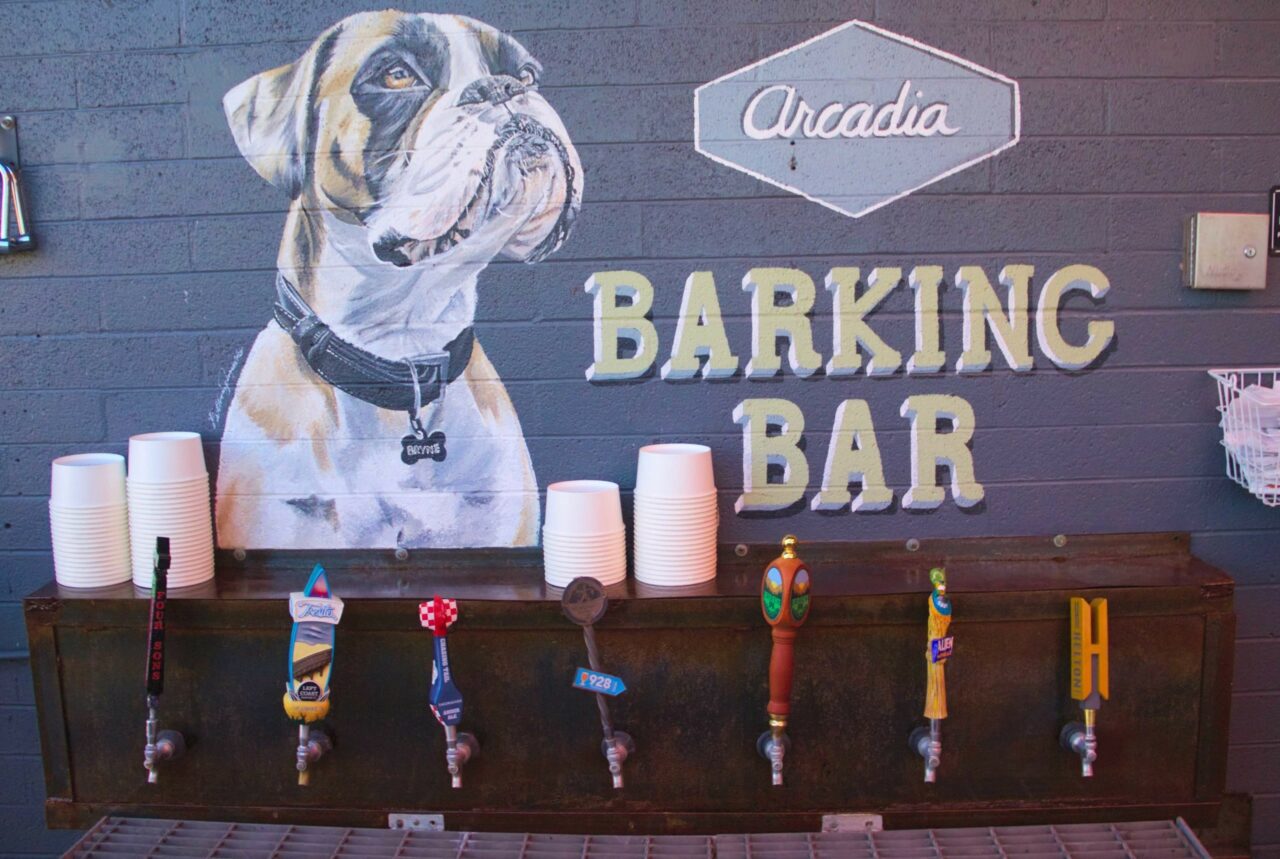 So, when you are in Phoenix, why not to head to Arcadia to taste some O.H.S.O. brews!
Check out also our article about Helton Brewing, a wonderful microbrewery not that far away from O.H.S.O. Arcadia!
We are sorry that this post was not useful for you!
Let us improve this post!
Tell us how we can improve this post?