Horizont Brewing - innovative craft brewery from Budapest
Earlier this year, during our most recent stay in Budapest, the wonderful capital of Hungary, we got to visit two innovative artisan breweries, that create excellent beers in a historic brewing milieu close to the city center. In this post we introduce Horizont Brewing, and awarded, internationally well-known, independent microbrewery, that is one of the craft beer pioneers of Hungary.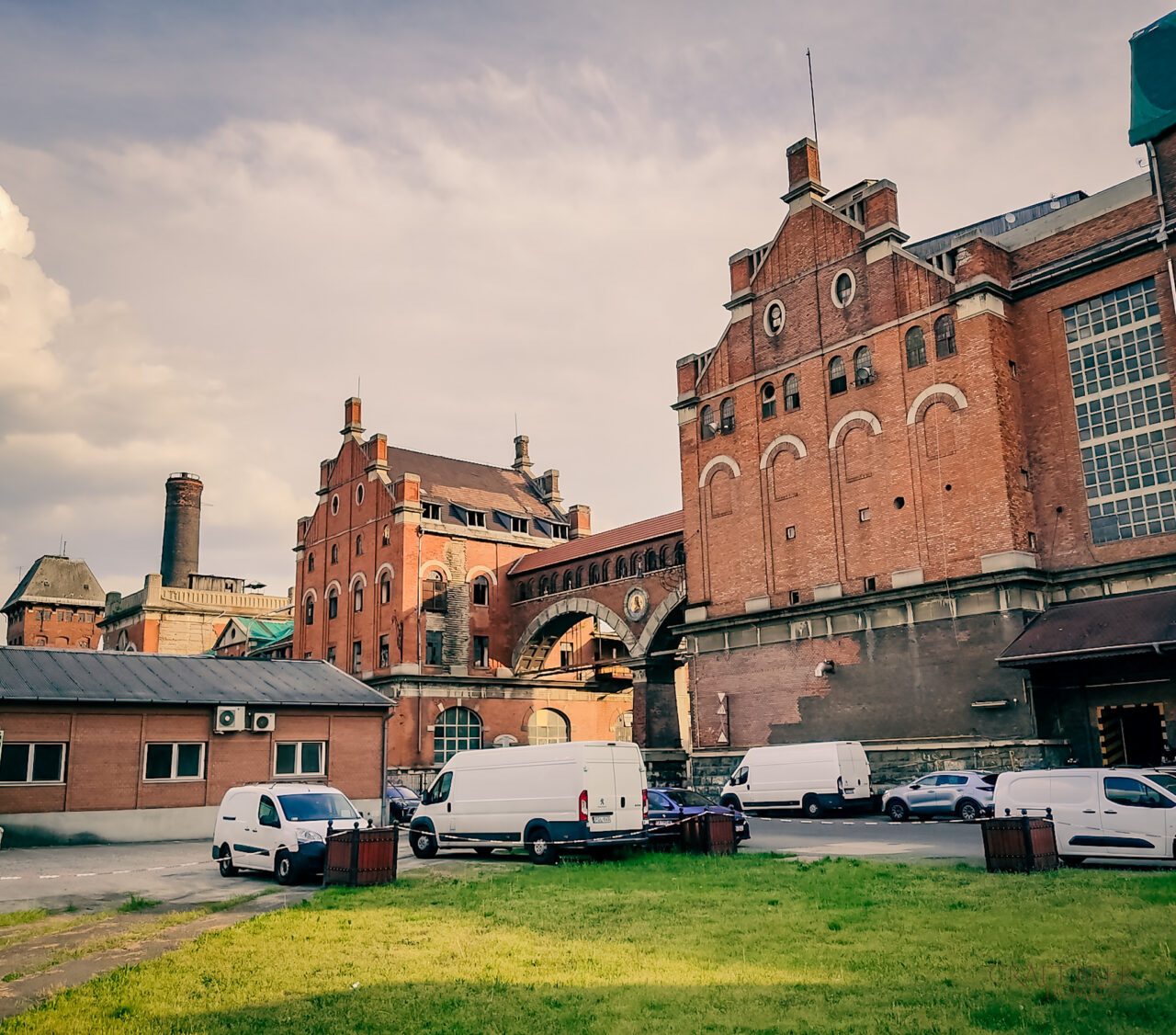 Horizont Brewing was founded back in 2014 as a gypsy brewery, with roots in experimental home-brewing and developing beer recipes. In 2016 the founders of Horizont Brewing turned an abandoned factory building, in and old industrial neighborhood in Óhegu, to a modern brewery. The area has been a site for Hungarian beer brewing back in the early 20th century, and now it has become a hot-spot for craft beer innovation with several microbreweries. In 2021 there were renovation works done both in the Horizont brewery and in the adjacent, stylish taproom, that is mostly used as a venue for special events.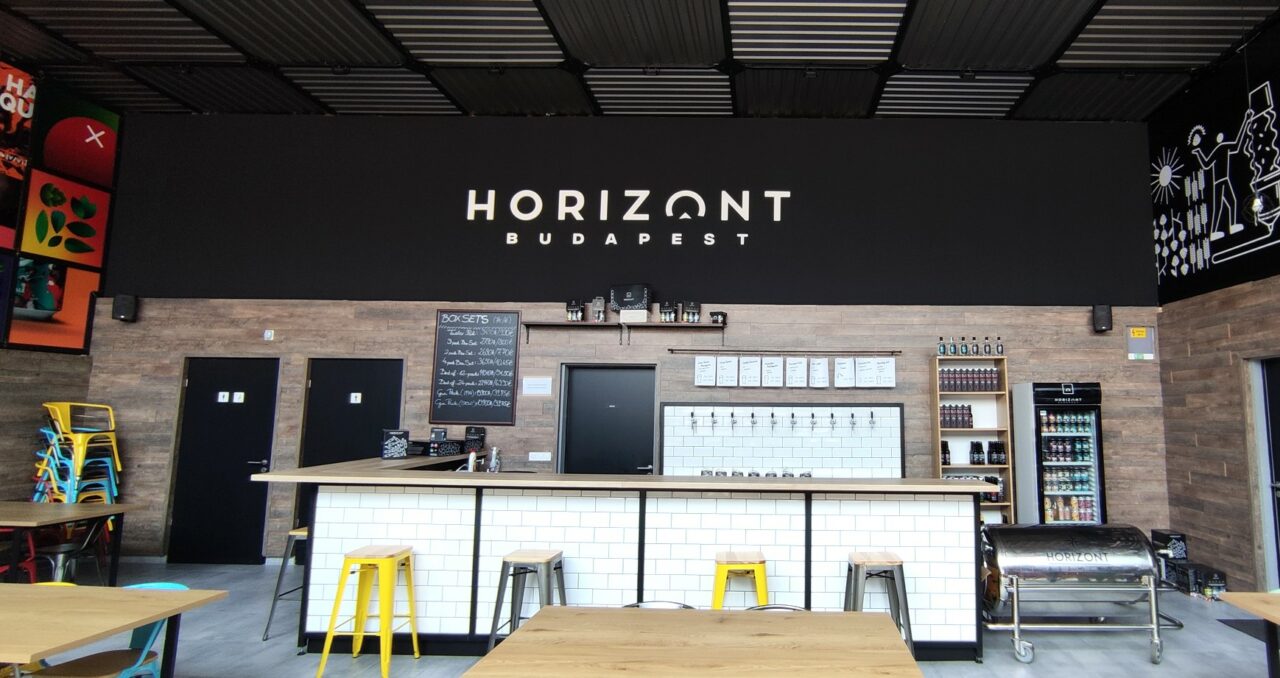 Horizont brews with a tailored, Hungarian made brewing system, and has a yearly capacity of 500 000 liters. Horizont Brewing is committed to making the finest beer by using the latest technology and natural, high- quality ingredients. With reverse-osmosis system, the brewers can create ideal water profiles for any beer styles. The crew relies on European brewing tradition combined with working with leading brewers from around the world. Horizont has made a lot of collaboration beers with international breweries, and their beers are exported to several countries in Europe. Occasionally the brewery also offers capacity to others, like small gypsy breweries for example.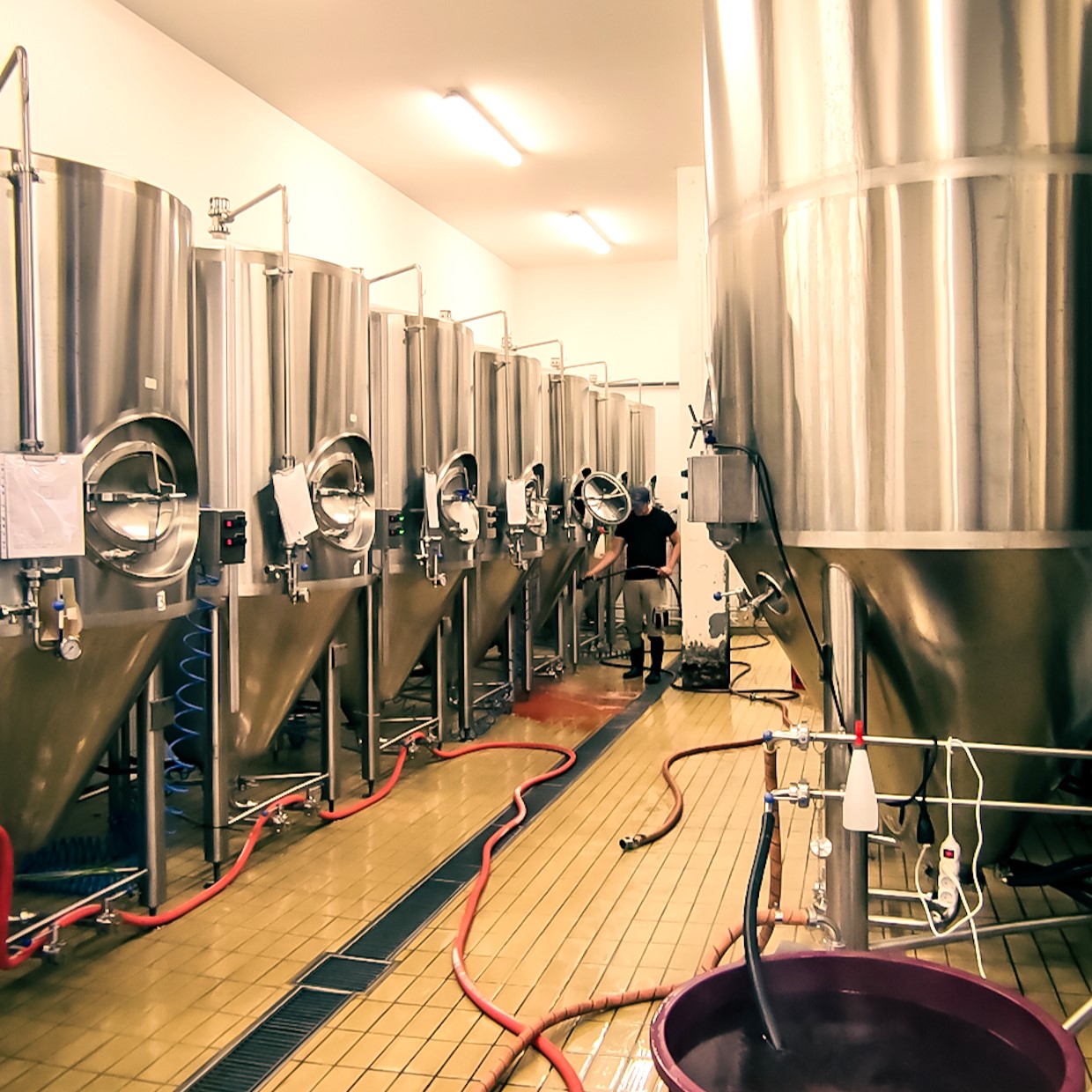 Horizont pays attention to detail not just when it comes to the quality of the beer, but also regarding their visual appearance. Many of the labels are artwork by Hungarian artists, and in addition to being beautiful to look at, with embossed label texture they also feel very pleasant.
Horizont has also created wonderful food & beer pairs, and their beers are available in all Michelin-starred restaurants of Hungary. In Budapest, you can also find Horizon brews in several craft beer pubs and in many grocery stores. Outside Hungary, it's possible to order Horizont beers from their online store (all EU countries plus UK), and you can also find Horizont Brewing in many international beer festivals. Before the pandemic hit, Horizont had a taproom in the city center of Budapest, and there are plans to open up another one in the future.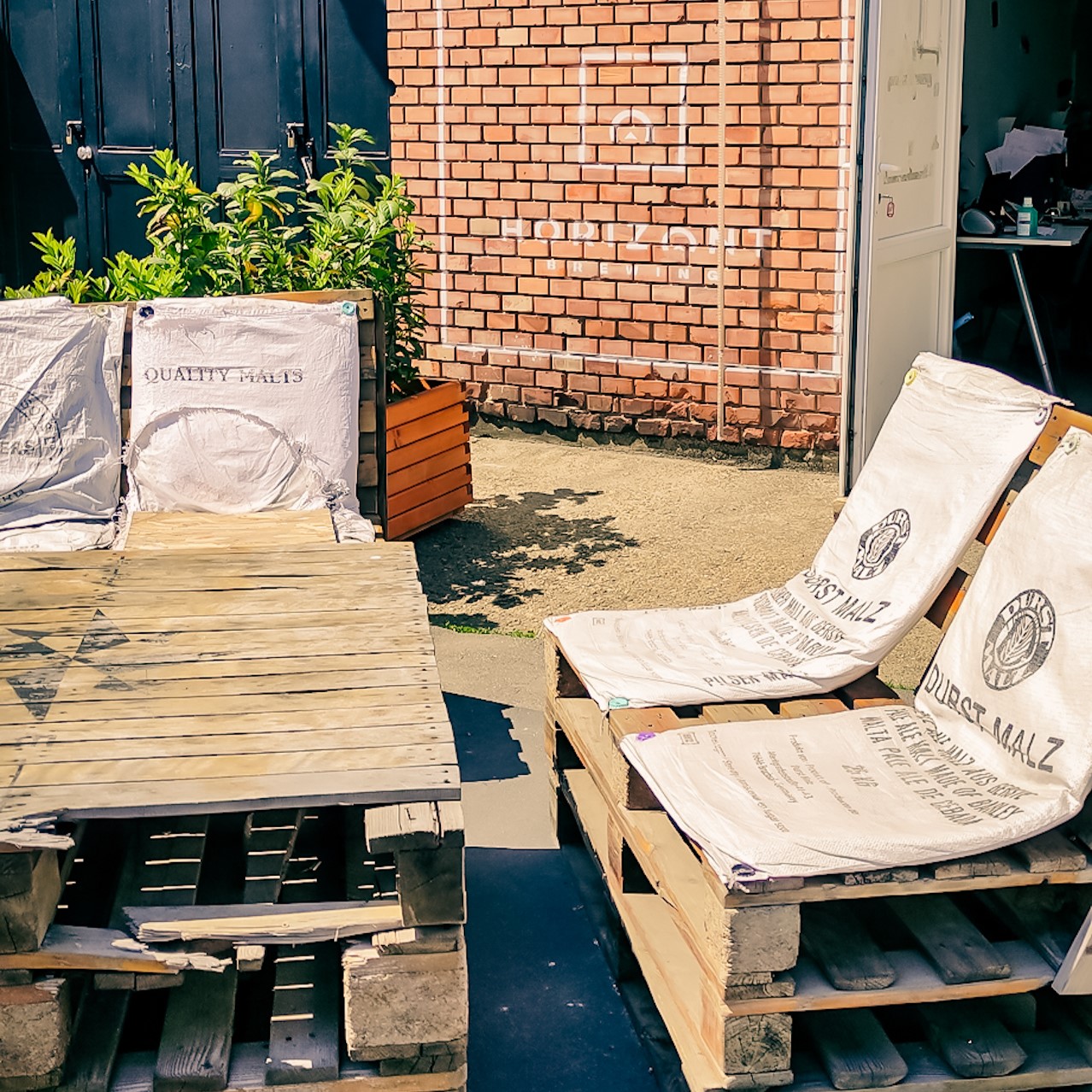 Tasting Horizont Brewing beers
Horizont keeps creating both classic and modern beers, that are popular among wide range of consumers. The Core Series includes easily enjoyable "everyday" brews that introduce different beer styles from Hoppy Lager to Stout. Horizont Sour Series focuses on wonderfully fruity sour beers, and Selfish Games is about more experimental beers in different styles. In addition, as the cherry on top of a cake, there is Night Shift, a stylish series of delicious barrel-aged beers. For the barrel project, Horizont has ordered a lot of bourbon and rum barrels from the US, and also wine barrels are used for beer aging.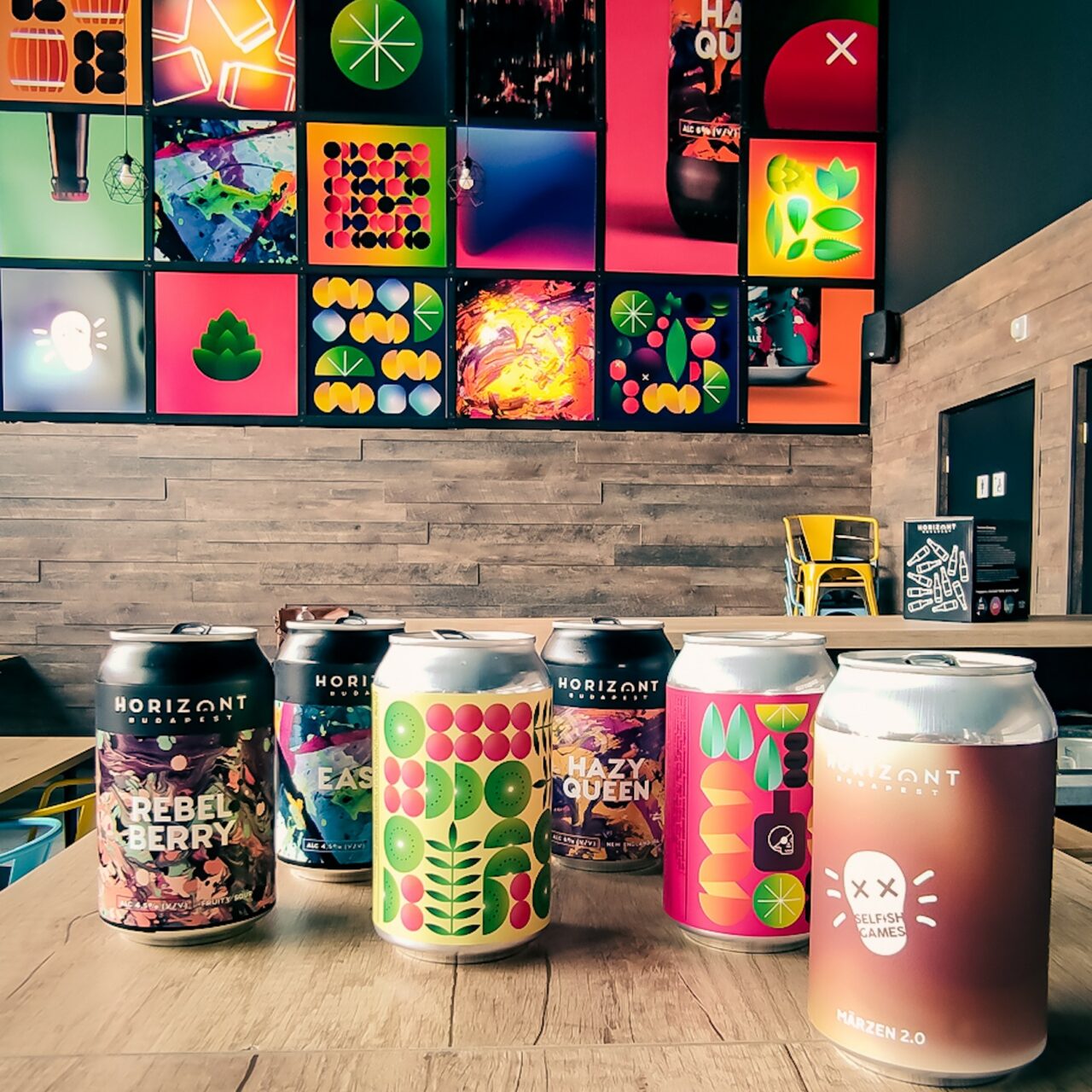 We have so far tasted almost 20 different Horizont brews, from summery Sours to malty Märzen and from easy Pale Ales to dark and strong Night Shift Barleywines. The quality of Horizont beers has been very convincing regardless of the beer style, and it's great that the brewery keeps launching new, interesting brews, both easy and experimental, and expanding their amazing barrel series too!
We chose four of our favorites in different styles below – click the pics to read more of each beer and to see our our reviews and ratings!
We are sorry that this post was not useful for you!
Let us improve this post!
Tell us how we can improve this post?