Visiting Latvia Beer Fest
Riga, the capital of Latvia is a great destination for a short holiday, basically any time of the year. During the summer months the city is the most lively and the weather is warm. Craft beer boom is strong in Latvia, and there are several microbreweries and craft beer pubs in Riga alone, but also elsewhere in the country. In this post introduce Latvia Beer Fest, that brings together the breweries and beer enthusiasts, and celebrates the beer culture of Latvia.
The yearly Latvia Beer Fest festival, has been organized in Riga since 2011, and has grown into Latvia's own 'Oktoberfest' of sorts. It gathers together beer lovers from all over the country and abroad, dozens of breweries from Latvia and beyond, and lasts for several days. The festival venue, Vermanes Garden, is a beautiful park area just next to the beautiful Old Town of Riga. The program of the festival includes concerts and other cultural events, and in addition to beer stalls, there is a craftsmen market and of course food stalls offering everything from snacks to full meals. We participated the festival in May 2018, and the atmosphere was laid-back and easy-going, people seemed to be in a good mood, and we saw no disruptive behavior. Children are also welcome to this festival, and there was a large children zone with play areas and bouncy castles.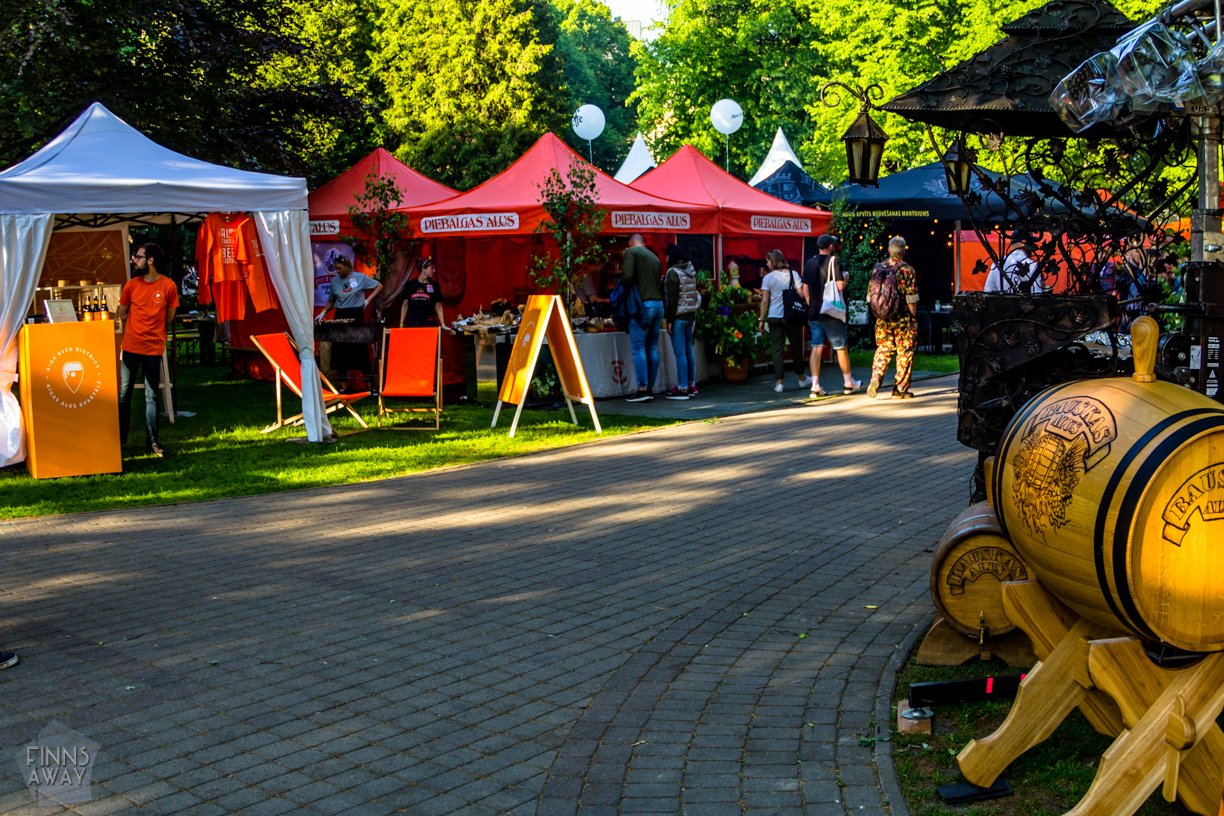 Tasting beers in Latvia Beer Fest
The entrance tickets to the festival cost just a couple of euros, and the beer prices were affordable also. You could get lager beers from big breweries with just 1 € per 0,2 l, but the more special craft beers are a bit more expensive of course. In most of the stalls it was also possible to taste the beers before buying a glass. We focused on the products of small artisan breweries, and tasted some excellent APAs, IPAs, Wheat Ales and Saisons. One of our favorites was Saules Duriens APA by Malduguns Microbrewery. This brewery from Rauna, a small town roughly 100 km northeast from Riga, has a wide variety of tasty ales and also quite some experimental beers like chili-cocoa porter for example.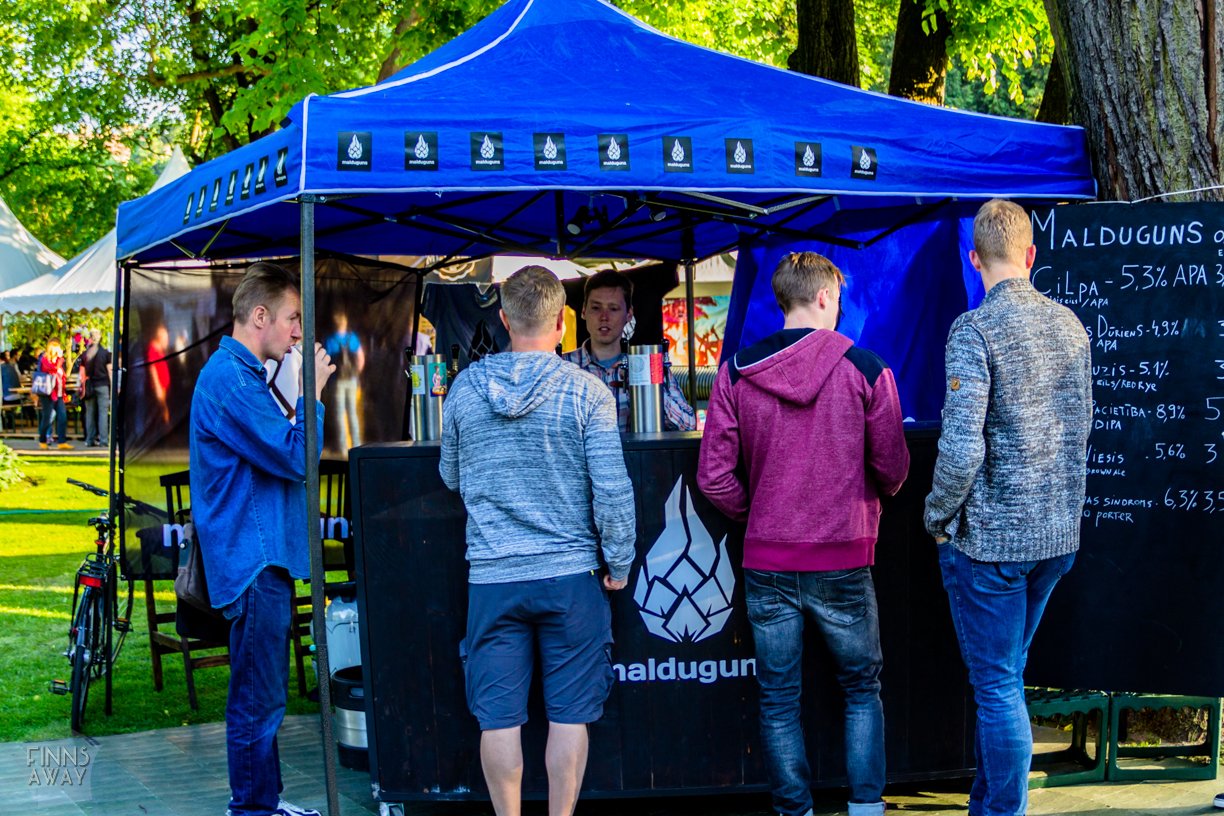 Riga is a great destination for craft beer lovers – read more about the breweries and brewpubs in Riga in our article about Riga Beer District!
We are sorry that this post was not useful for you!
Let us improve this post!
Tell us how we can improve this post?