Number 8 Craft Brewery in Tbilisi, Georgia
Georgia is well known for its wines, and also Georgian cuisine has gained recognition during the years. Today, also the beer culture is slowly developing in the country, as craft beer revolution has reached also this corner of Caucasus. While the number of craft breweries is still rather low, beer professionals and craft beer enthusiasts are working hard to make artisan beer more popular, and the market is growing quickly. In this post we introduce Number 8 Craft Brewery and their brew pub, that visited Number 8 back in autumn 2018
As written in our article about craft beer culture in Caucasus, the capital Tbilisi is the craft beer hub of Georgia, with a growing number of craft beer pubs. Tbilisi is also home to Number 8 Craft Brewery, that was founded in 2017 as one of the first microbreweries of Georgia. Until around 2016 craft beer didn't really exist in Georgia, and in a way Number 8 has been a trendsetter, spreading the word of artisan beer. Today there are several Georgian artisan breweries, and some of them even are exporting their brews abroad.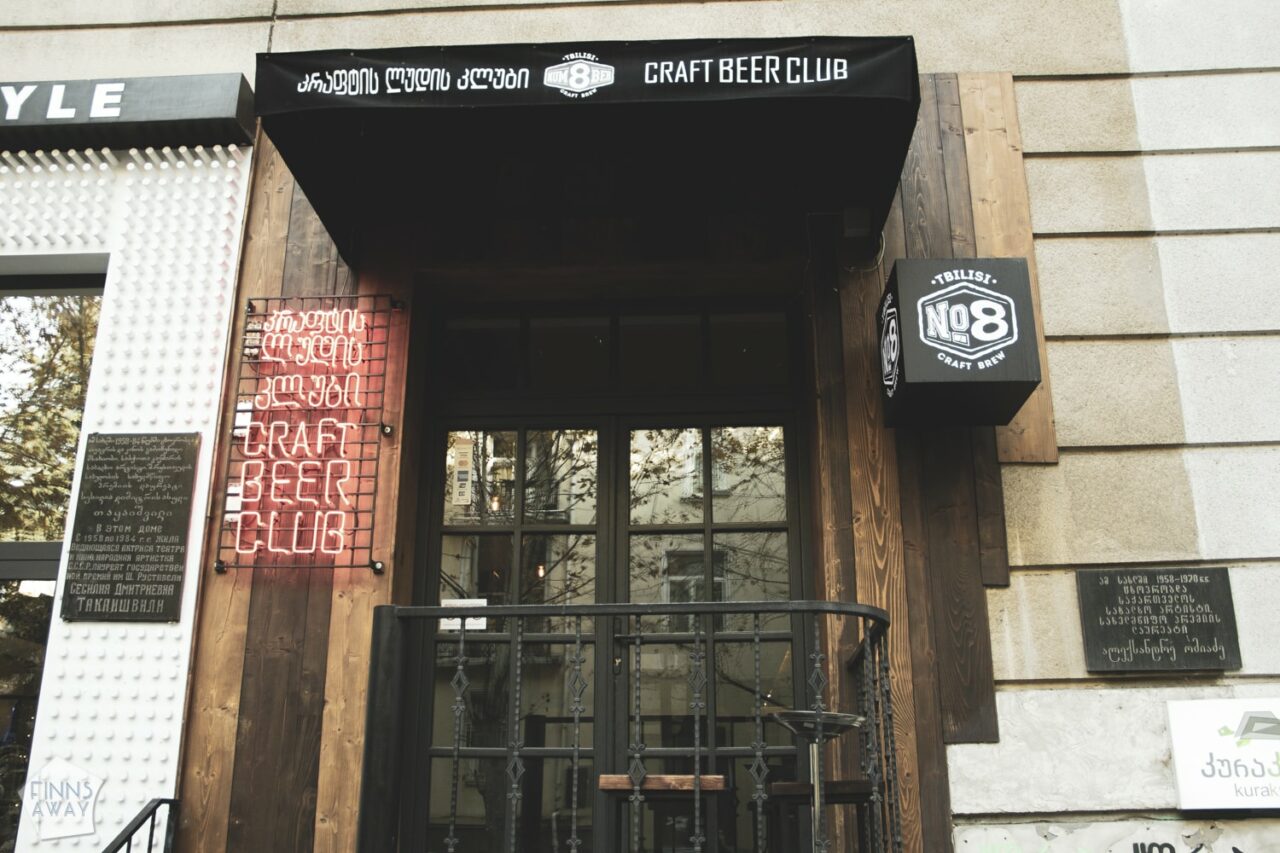 Number 8 is making beer on wide range, and it has several flagship beers and additional seasonal products, as well as always some new and experimental brews. Their products are available in several locations in Tbilisi, but the best place to taste them is Number 8 Brewery & Bar (also known as Number 8 Craft Beer Club) in trendy Vake district of Tbilisi. It's kind of their brew pub, as there is no tap room in the brewery itself. The beer sold in this bar is super-fresh, and it actually tasted much better than in some pubs elsewhere in Tbilisi and around Georgia. The staff members are craft beer enthusiasts, committed on serving quality beers and spreading the word about craft beer. Our favorites of their products were Zulu Run IPA, Flankers APA, Summer Citra IPA and Velvet Brown Beer. We also tasted a new IPA that was not officially for sale yet, and it was a very promising beer too.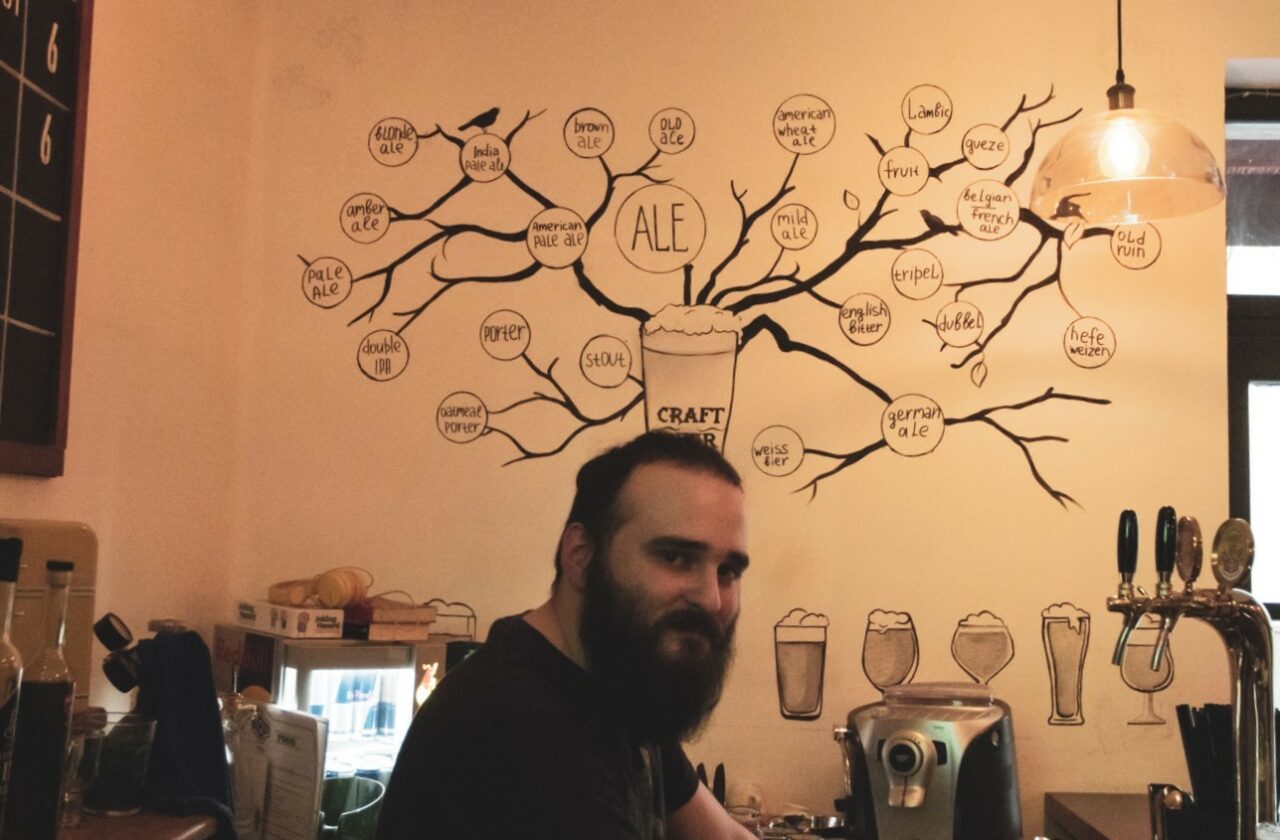 So when you travel to Tbilisi, you should definitely visit Number 8 Brewery & Bar (22 Irakli Abashidze Street). This craft beer club is situated a bit outside of the city center, but can be reached from there using city buses, or by walking roughly 2 km from Rustaveli metro station. If you are up for some food to accompany your beer, try the burgers or nachos! On weekends, there often is live music in the bar too. The prices of beers varied from 5 to 6 GEL for a glass, which is less than 2 €, and they offer take away beer with 50 % discount. Nowadays Number 8 has also another location in Vake district, called Number 8 BBQ House. As the name implies, that would be the the place to eat a steak or other grilled dishes combined with a Number 8 beer (1 Vasil Petriashvili Street). For friends of something stronger than beer, Number 8 bars also serve a wide selection of craft spirits, including brandy, whiskey, gin and absinthe.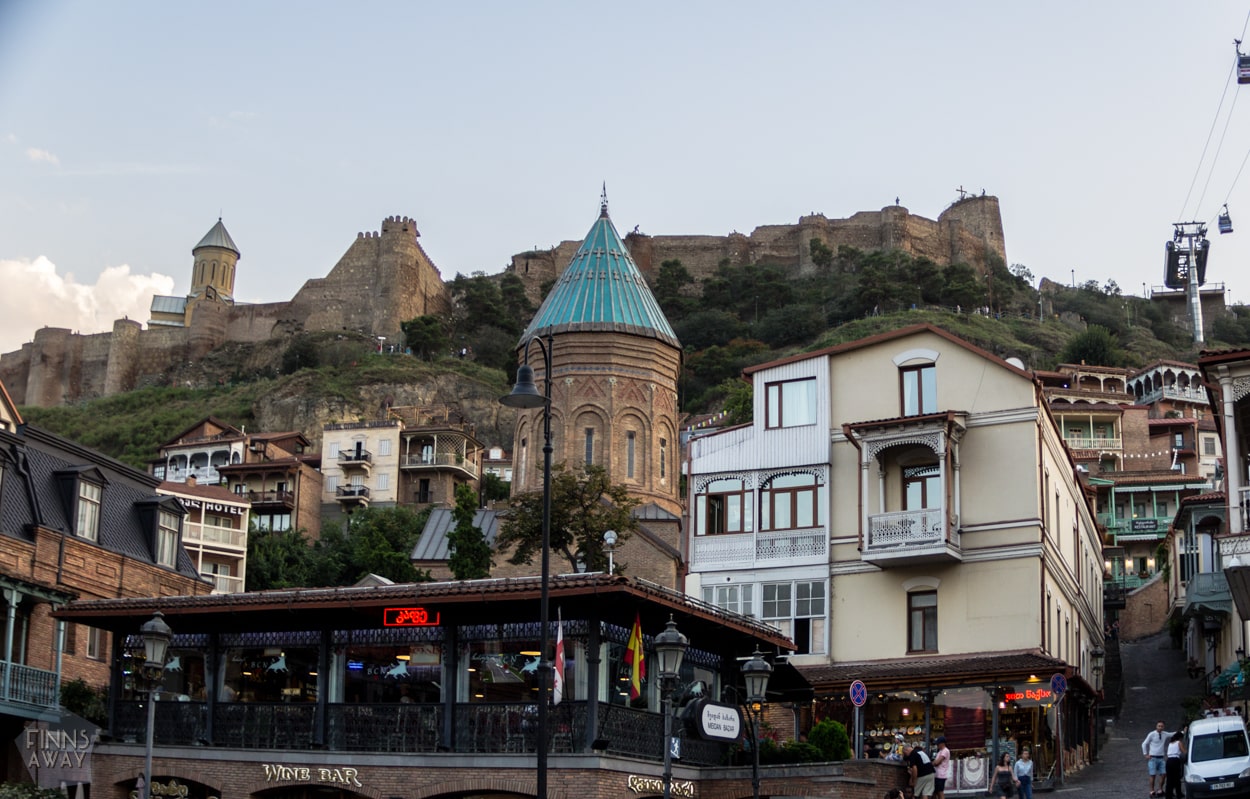 Have you tried any Number 8 craft brews, or any other Georgian craft beer?
We are sorry that this post was not useful for you!
Let us improve this post!
Tell us how we can improve this post?