Craft beer in Finland: Breweries in Keran Hallit, Espoo
Craft beer in Finland: Breweries in Keran Hallit, Espoo
We have been blogging about breweries in several countries in Europe and beyond, but not about the ones in our homeland, so now it's time to dive in the craft beer culture of Finland! In the previous post we shortly introduced the history of beer and craft beer boom in Finland, and this here is the first post introducing Finnish microbreweries. Espoo, the second biggest city of Finland, located right next to the capital Helsinki, is one of the Craft Beer Cities of the country, with several interesting artisan breweries and thriving craft beer scene. Three of those breweries are located in Keran Hallit, a former logistics center turned into a novel venue for culture, art, sports, events, local food and craft beer. In this post we introduce Tired Uncle Brewing Co, 8-Bit Brewing and Masis Brewery.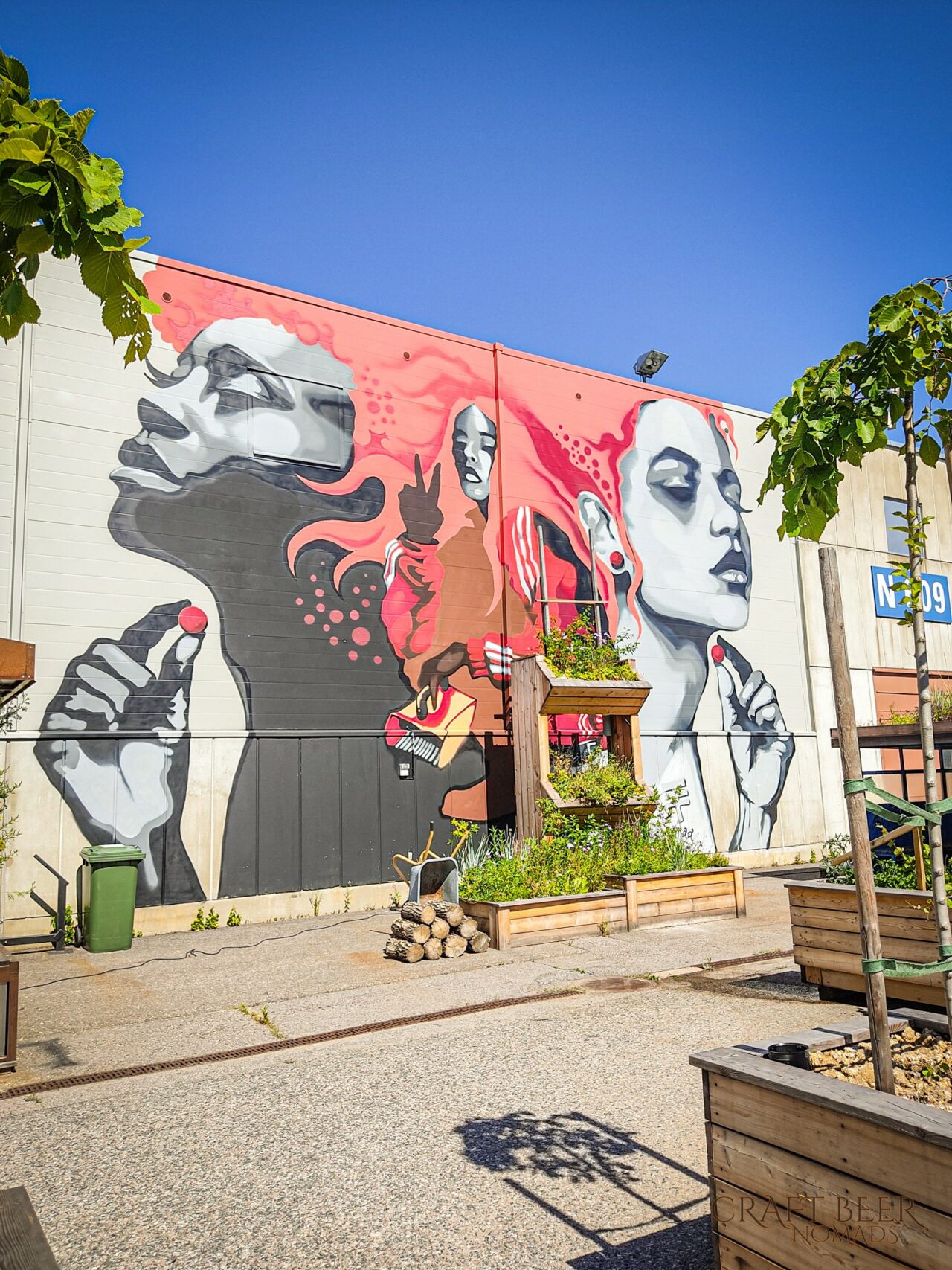 Tired Uncle Brewing Co. is a microbrewery founded by a group of friends that were tired of boring beers and decided to solve that problem by making delicious beers by themselves. They started as a nomad brewery in 2018 and invested in their own brewing equipment in 2019. Since early 2020 they have been brewing in Keran Hallit in Espoo, and in addition to the brewery and beer shop, they also run a restaurant. Tired Uncle's Taproom & Terrace serves fresh brews from all the three breweries of the area, plus some other local delicacies, and beers can be paired with tasty pub food.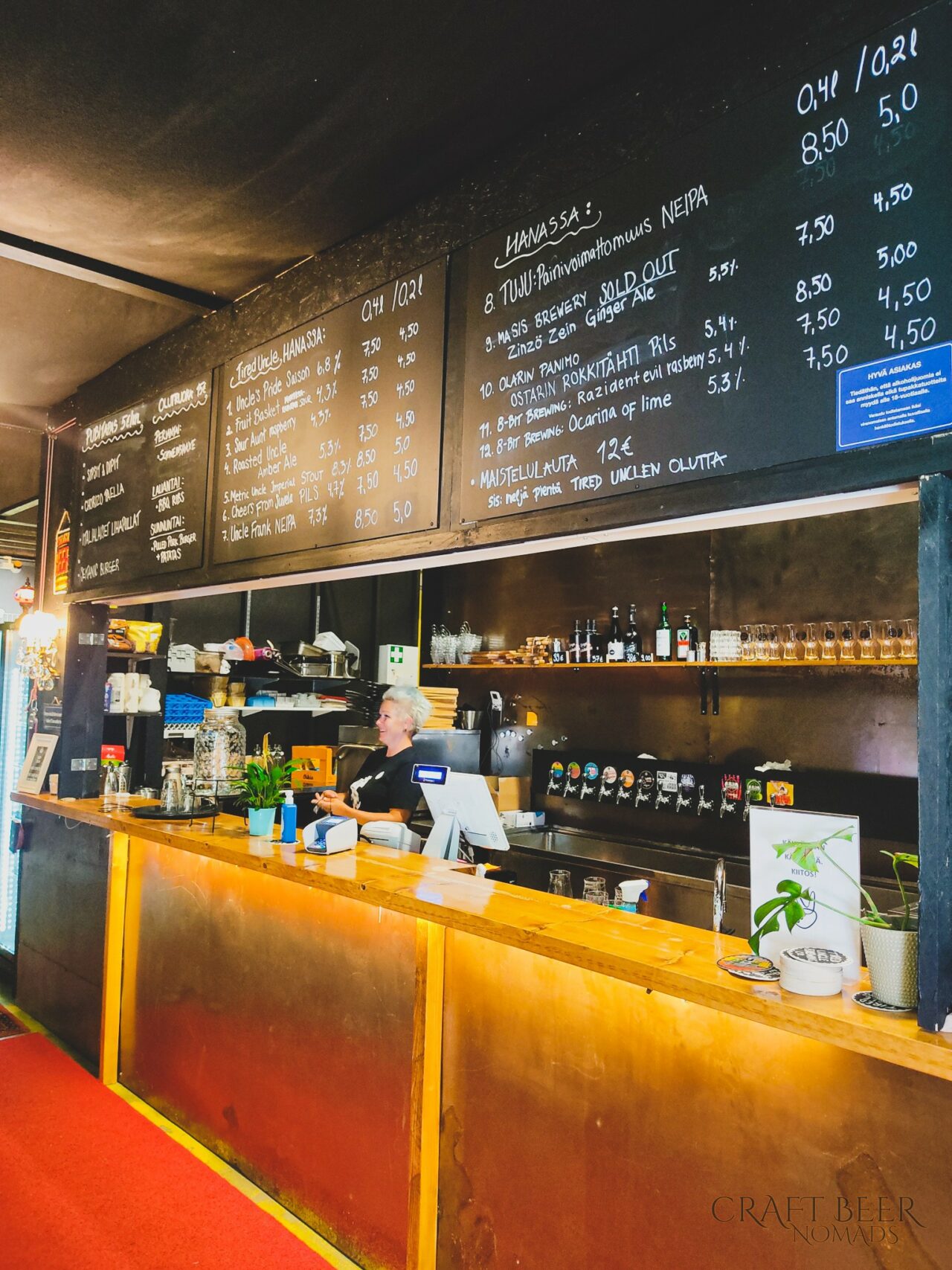 Tider Uncle creates hop-forwarded beers in different styles, including several cloudy, fruity New England IPAs. According to the brew master Luca, there were not that many quality NEIPAs available when they started as a nomad brewery, so they decided to make a great NEIPA, even if it would be expensive. Creating quality brews from the beginning helped to gather reputation for the brand, which is of course an advantage in marketing. In addition to NEIPAs there are other beer styles from Amber Ale to Stout and from Saison to a series of Sours in the repertoire of Tired Uncle Brewing. Altogether there are almost 20 different beers in cans, and fresh beer is also sold in growlers from the brewery.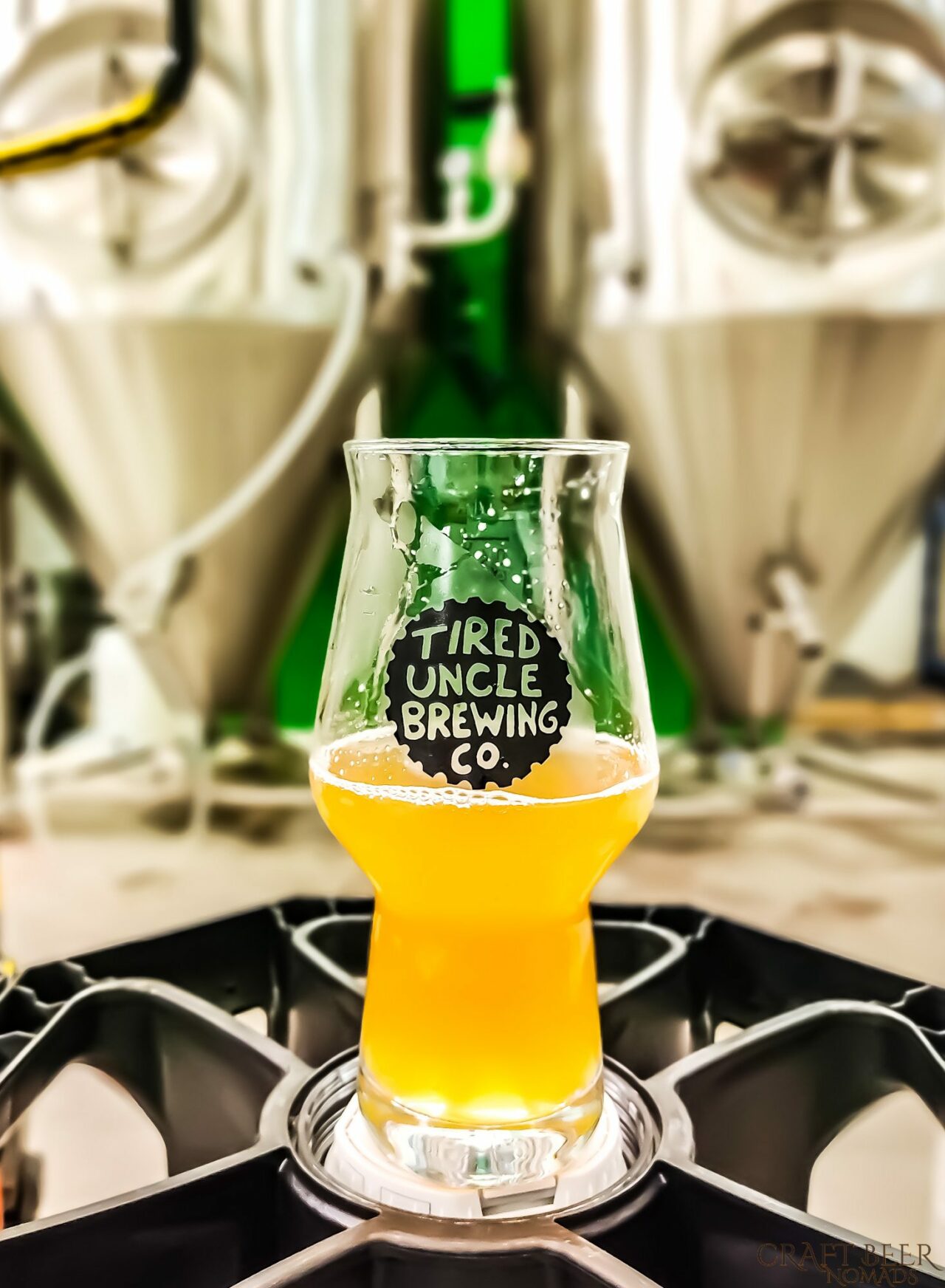 At the time of our visit, in early July 2021, the Tired Uncle crew was planning to increase the capacity of the brewery with new equipment from current 35 000 liters to around 100 000 liters per year. Timing for opening a brewery during a global pandemic wasn't perfect, but the Tired Uncles look to the future with a positive attitude. Their brews are tasty, the brand is fresh and entertaining – maybe the uncles are not so tired after all! Out of the beers that we have tasted, we gave the best ratings for roasted Metric Uncle Imperial Stout, fresh and fruity Sour Aunt Raspberry Philly Sour Ale and easy but juicy The Golden Uncle New England IPA.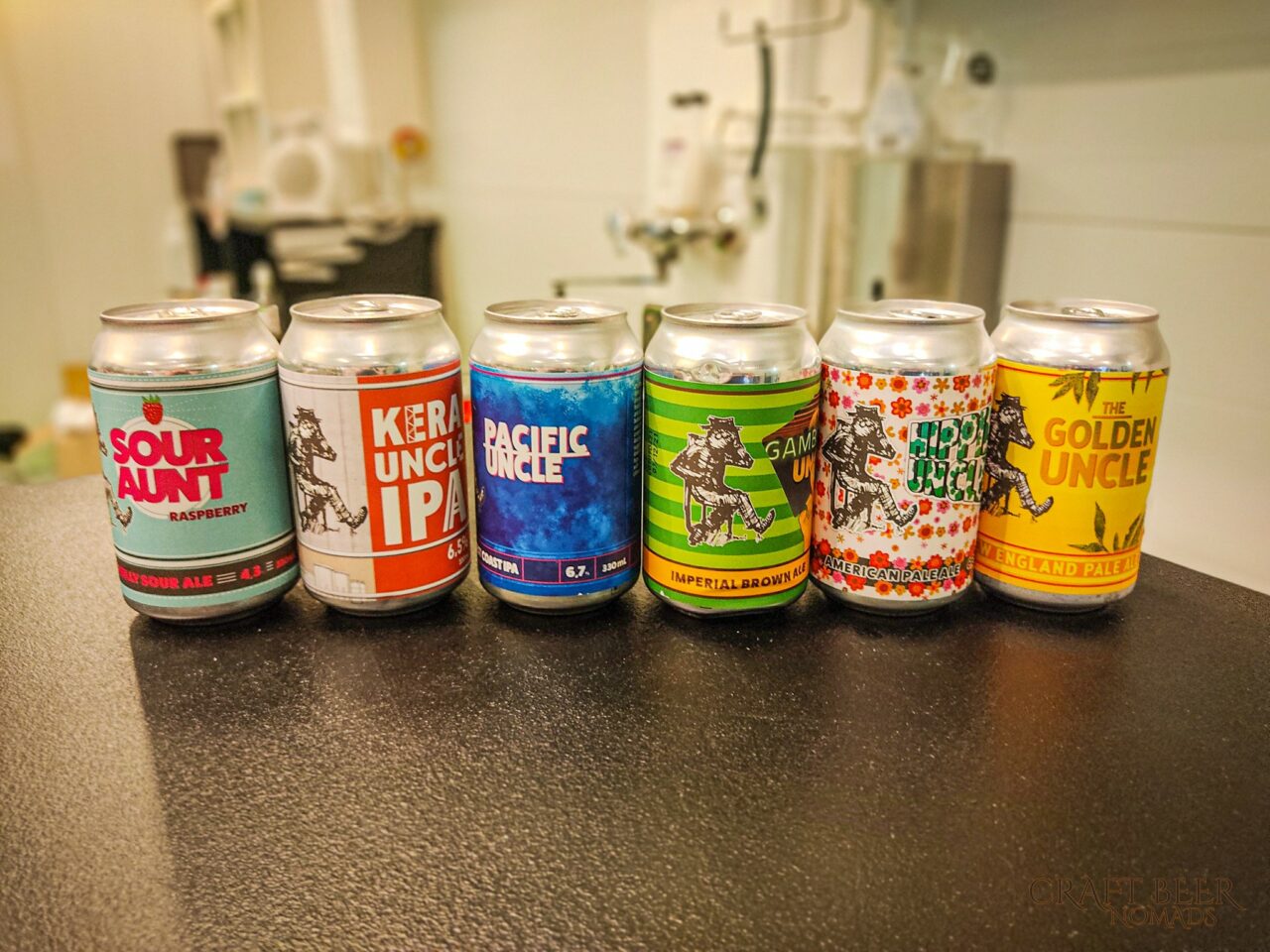 8-Bit Brewing combines passion towards craft beer and video games, which for sure is visible in their unique, colorful, interesting and memorable brand. The roots of the brewery are in Portland, Oregon, where the to-be-brew-master Jason started with home-brewing in a garage many many years ago. After 11 years in the US craft beer industry Jason moved to Finland (yes, there is a love story behind it), and 8-Bit Brewing started as a Helsinki-based nomad brewery in 2016. After a couple of years as gypsy brewers, they started to brew with their own equipment in Helsinki, and in autumn 2020 the brewery moved into Keran Hallit in Espoo.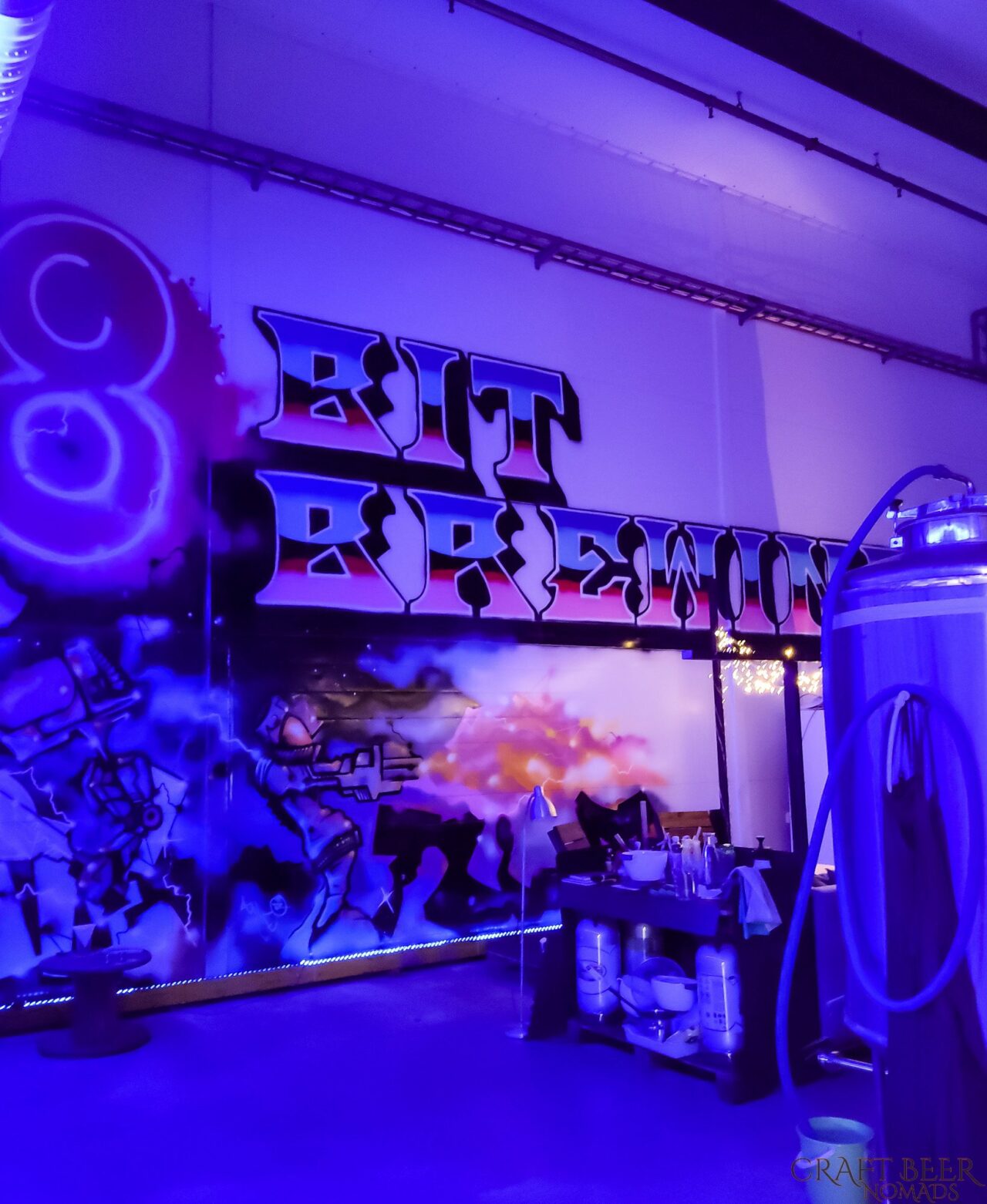 8-Bit specializes in clean, light and fresh fruit ales, that are designed to taste like beer first and fruit second. They also have a series of easy to drink versions of traditional American craft beers. The idea behind all the brews is to create highly drinkable, clean and fresh "everyday" beers with relatively low ABV (usually 5 to 6 %). As a small artisan brewery, where basically everything is made by hand, 8-Bit currently only produces a few thousand liters per month, in batches of 1000 liters. They are planning on growing though, and when we visited in July 2021, new bigger fermenters were already on the way to the brewery. 8-Bit beers are available in the brewery shop in bottles and in growlers too.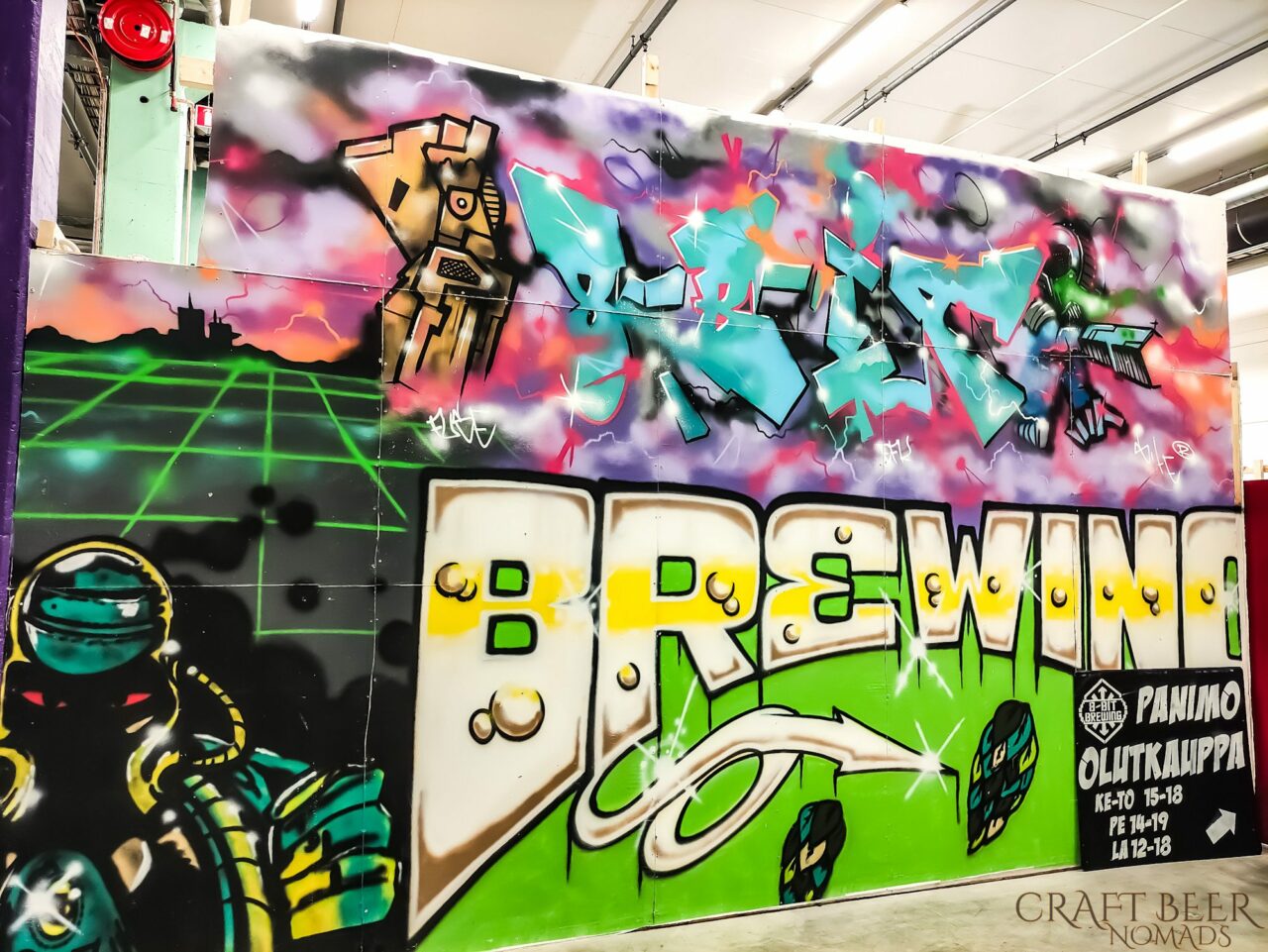 Out of the 8-Bit brews that we have tasted, our favorites were Razident Evil II Sour Hazzard, a delightful raspberry sour and Holding the Line, a classic, citric and herbal West Coast IPA.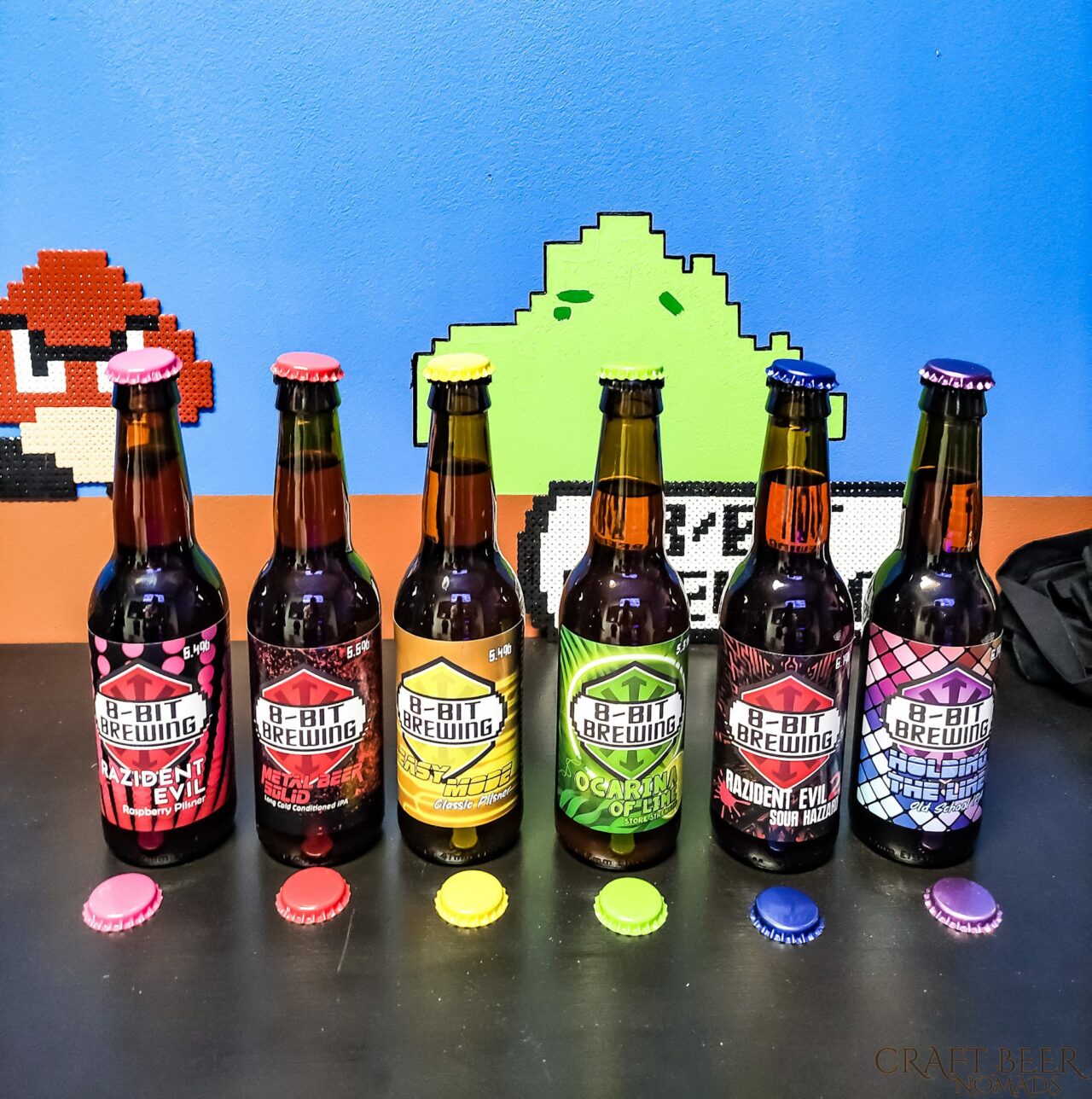 Masis Brewery took its first steps back in 2016, when two friends decided to start home-brewing and experimenting on different beer styles. After two years of small-scale brewing and developing recipes, Masis made their first beer as a nomad brewery, together with United Gypsies, a trusted companion of several small artisan breweries in Finland. In the beginning of this year, Masis started to build their own brewery in Keran Hallit, and the first beer brewed in Kera was out in July 2021.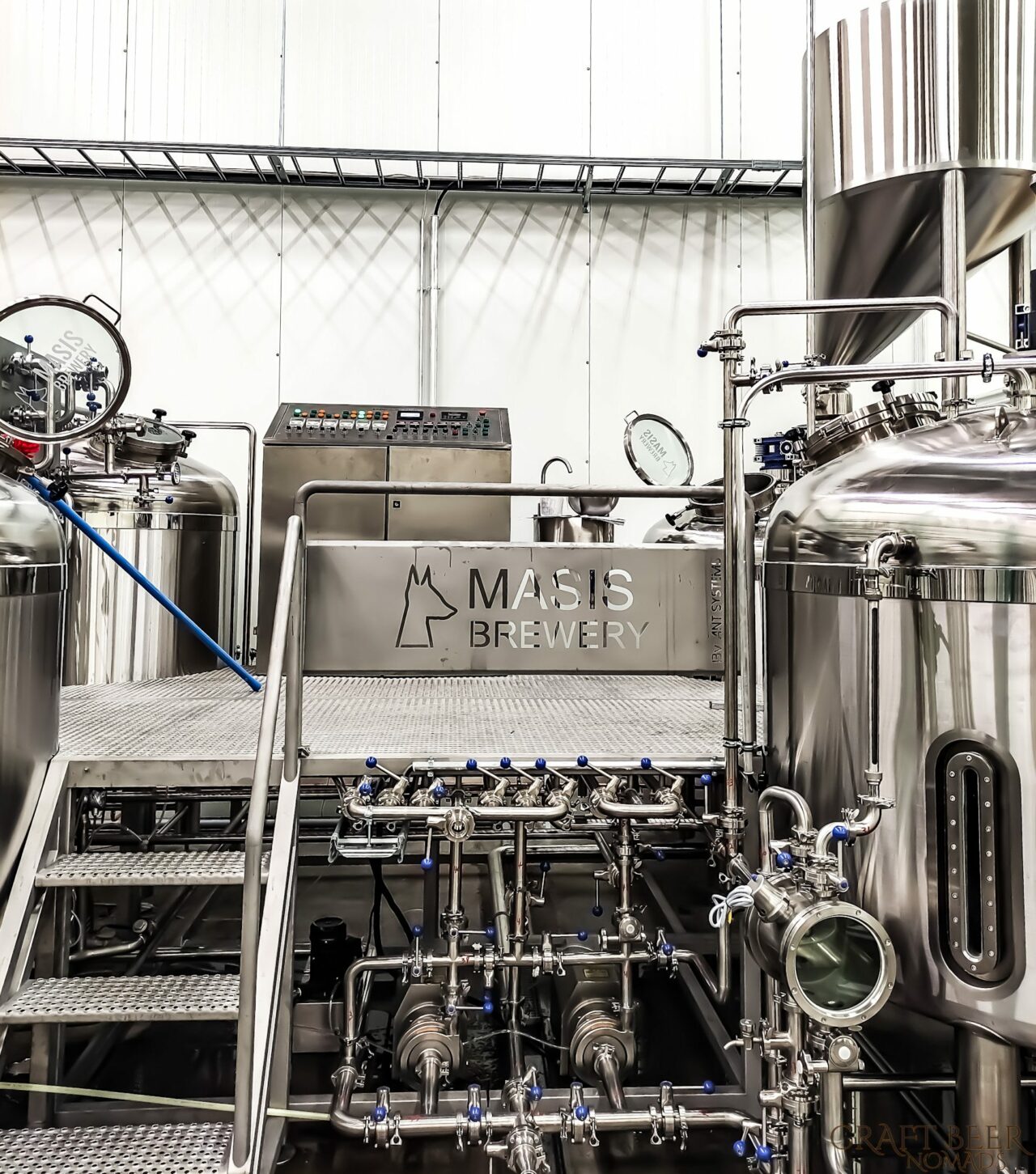 The brewery is named and branded after Masi, a (sadly recently deceased) English Toy Terrier who was eagerly involved in the brewing business from the beginning, and thus was nominated as a brew master. There is a double meaning in the name of the brewery though, since the Finnish word masis can be translated to "depression", a familiar feeling to almost anyone who has spent a winter or two in the darkness of the north.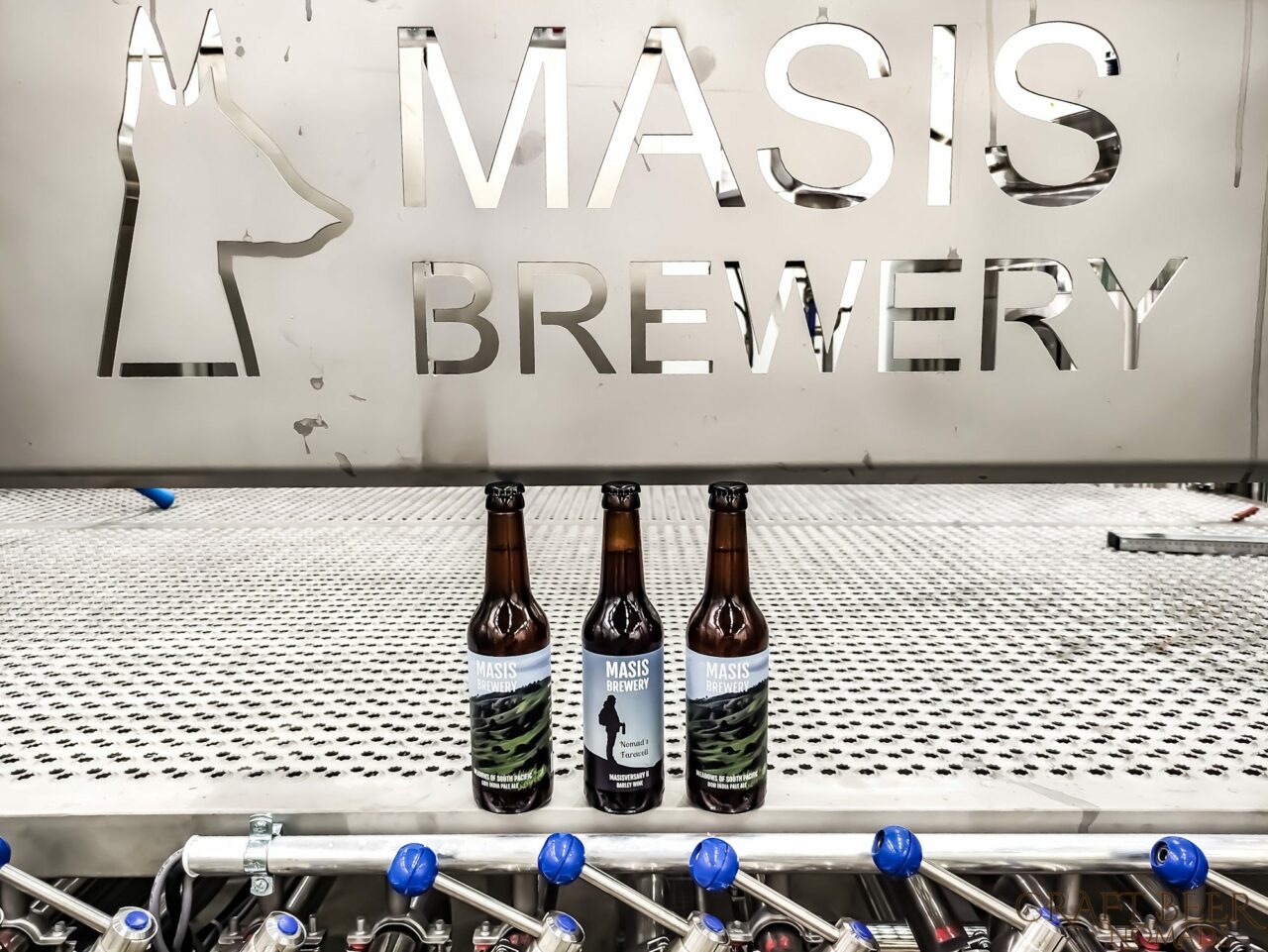 When we visited Masis in early July, the brewery in Keran Hallit was brand new, the first beer was in a fermenter tank, and the brewery shop, called Masis Corner, was almost ready to be opened. During the nomad brewery years, Masis had made 13 beers in different styles, and some of them will be produced also in their own brewery. The first brew with the new, modern equipment was an IPA descriptively called The Dawn of the New Era, and during the first months Masis has launched also a couple of fruited Sour Ales, an American Wheat, a NEIPA, a Ginger Ale, a Session IPA and a Farmhouse Ale for the Oktoberfest season. Sounds tasty – we are looking forward to try some of these new releases when visiting Finland the next time!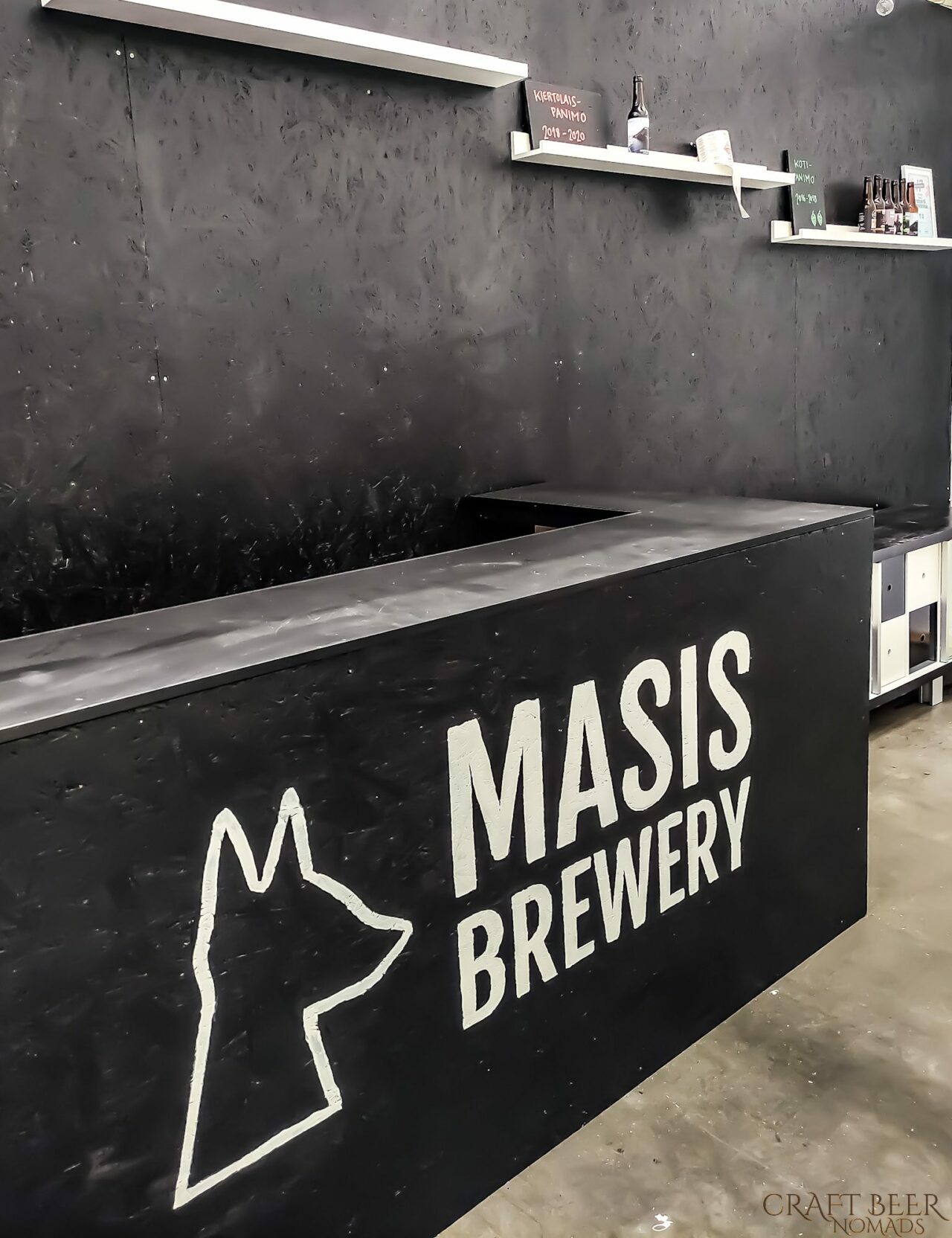 Keran Hallit (Karantie 2, Espoo) and these three small breweries are quick and easy to reach from Helsinki by a commuter train or by metro + bus.
We are sorry that this post was not useful for you!
Let us improve this post!
Tell us how we can improve this post?