Dogma Brewery in Belgrade, Serbia
When getting to know the craft beer culture of Serbia in May 2022, we had a pleasure to visit some of the best microbreweries of the country. We started our travels and craft beer tastings in Serbia from lively capital city Belgrade. Belgrade is the craft beer capital of Serbia, with several breweries and taprooms as well a few decent craft beer pubs to explore. Our visit to Dogma Brewery was a great one, getting to know their wonderful brewery & taproom, and having discussions about craft beer culture in general. In this post we shortly introduce this innovative microbrewery that produces delicious craft beers in Belgrade.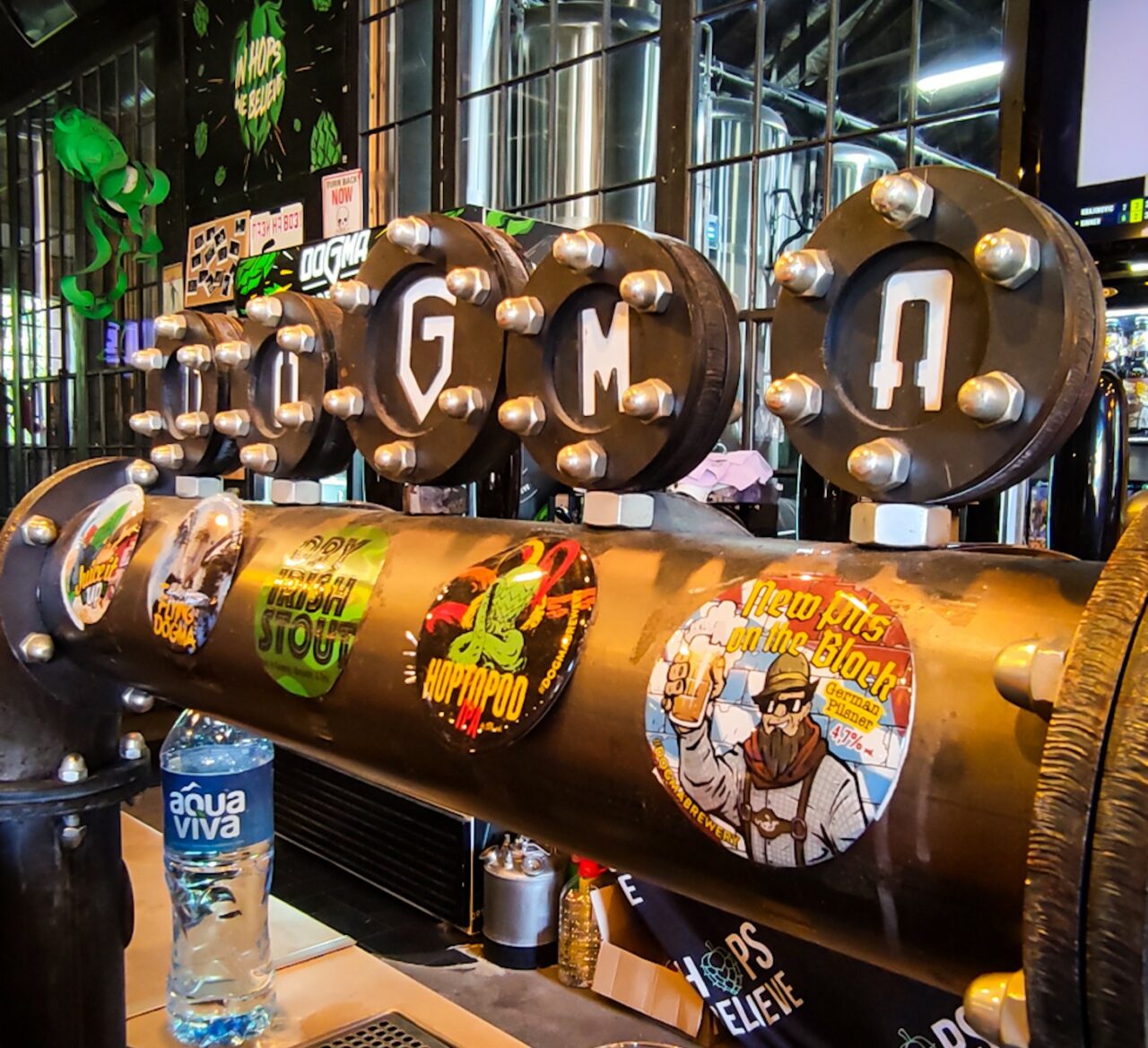 Dogma brews with passion and operates internationally
Dogma Brewery was established in 2016, when craft beer boom was still a very young phenomena in Serbia. The founders of Dogma are two childhood friends from eastern Serbia, who had background in food technology, economy, marketing and home-brewing. They shared the passion towards quality artisan beer, and after some beer-related travels in Europe and home-brewing, they wanted to create beers in a bigger scale and to develop the craft beer culture of their home country. And so this duo decided to take a leap and establish their own brewery in Belgrade. From the beginning, the idea was not to just focus in Serbian market, but to operate also internationally.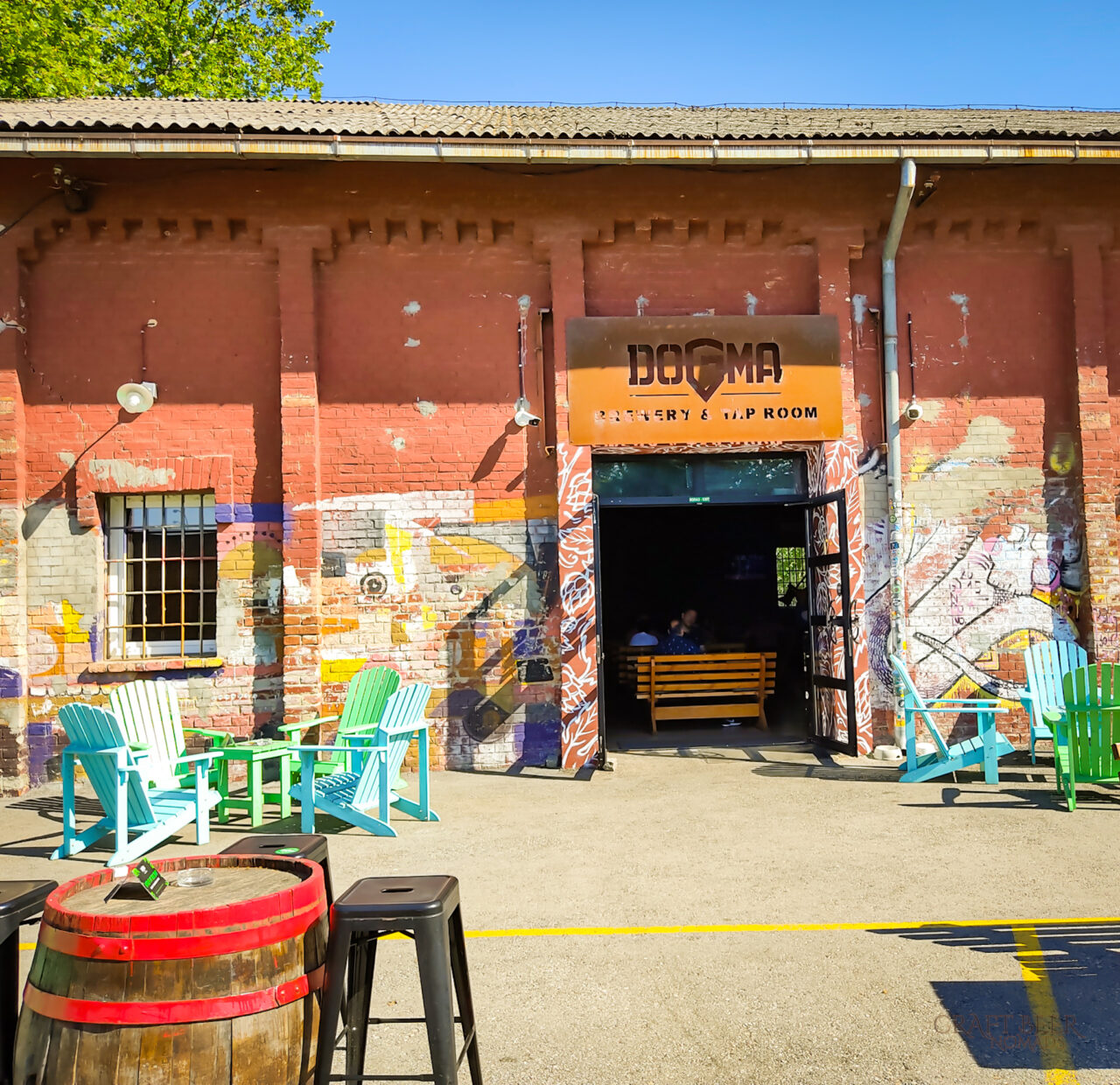 Dogma Brewery was built in one of the old buildings of a historical sugar factory, located in the southwestern side of the city, close to the banks of Sava river and the Ada Ciganlija island. After a huge renovation project, the former industrial milieu was turned into a stylish brewery with an adjacent, spacious and funky taproom (opened in 2017) with a colorful beer garden. It's really a wonderful place to gather with friends and to enjoy fresh craft beers accompanied with tasty burgers or other items from their food menu. The Brewery & Taproom is only a 5 minute drive away from the city center, and can be easily reached with public transportation.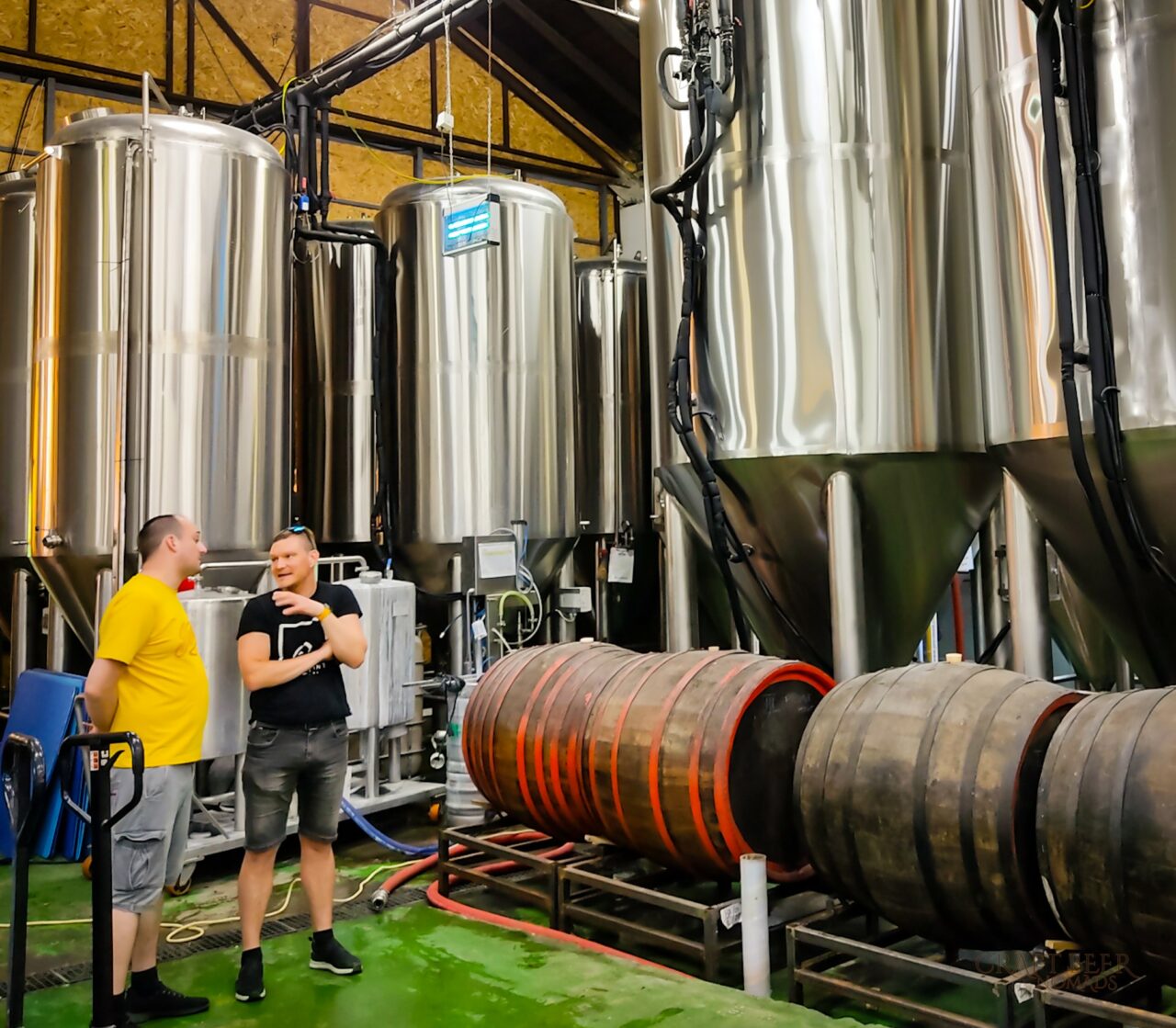 During the years Dogma has been growing steadily, as the interest towards their craft beers has increased in Serbia and abroad. Nowadays Dogma produces around 550 000 liters of beer annually, and roughly 40 % of the production is exported abroad. That makes Dogma the biggest craft beer exporter from Serbia, and their beers have been delivered to over 30 different countries. Dogma also does a lot of international collaborations, and has become a known and valued brand within craft beer enthusiasts around Europe and even beyond.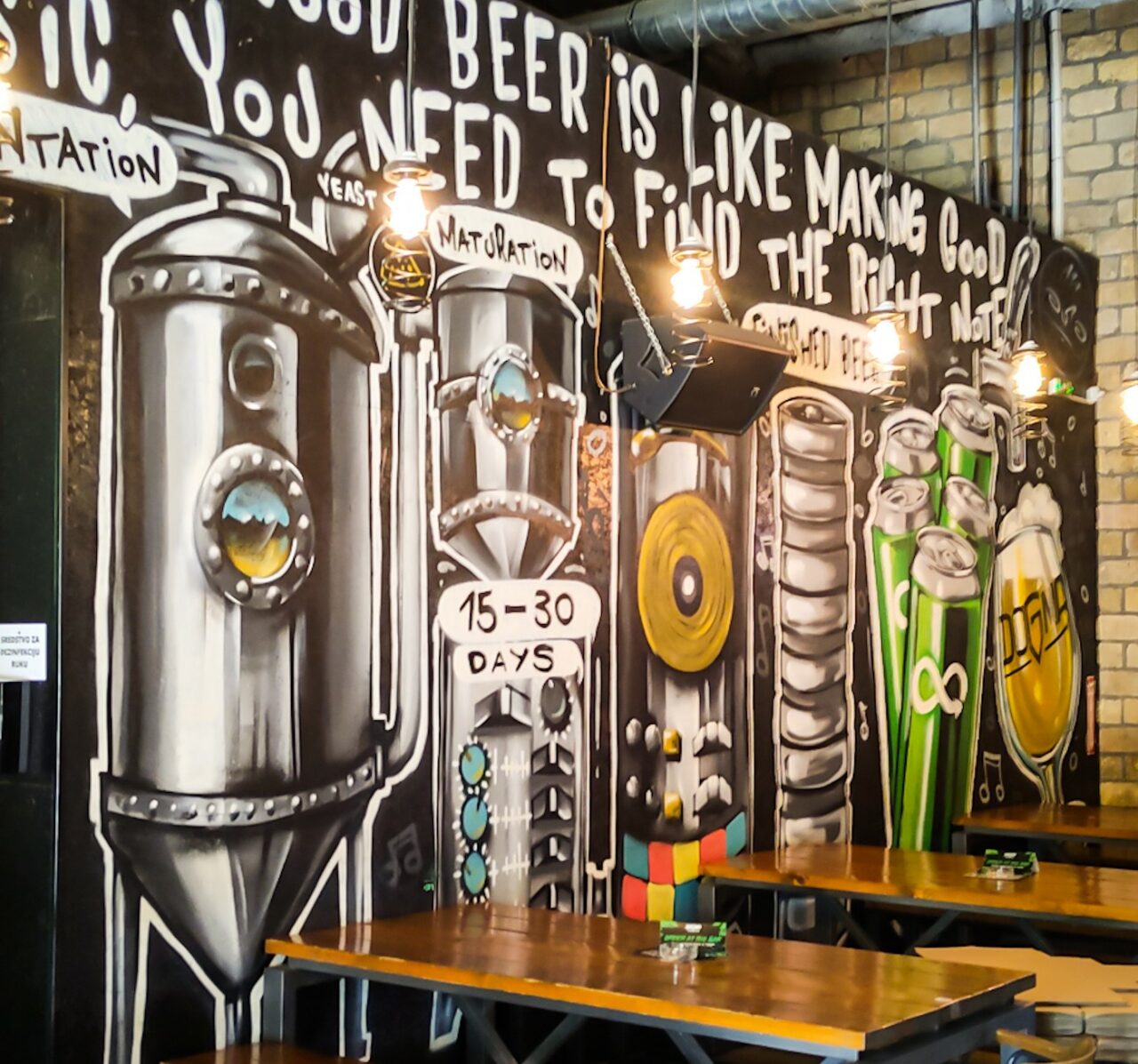 Besides paying attention to the quality of the beers, Dogma also puts weight on their brand as a whole. Dogma is a distinctive brand with a stylish logo combined with colorful, fascinating label art. Their labels are printed on paper with a three-dimensional surface, so there is also a pleasant feel when you hold a can in your hand.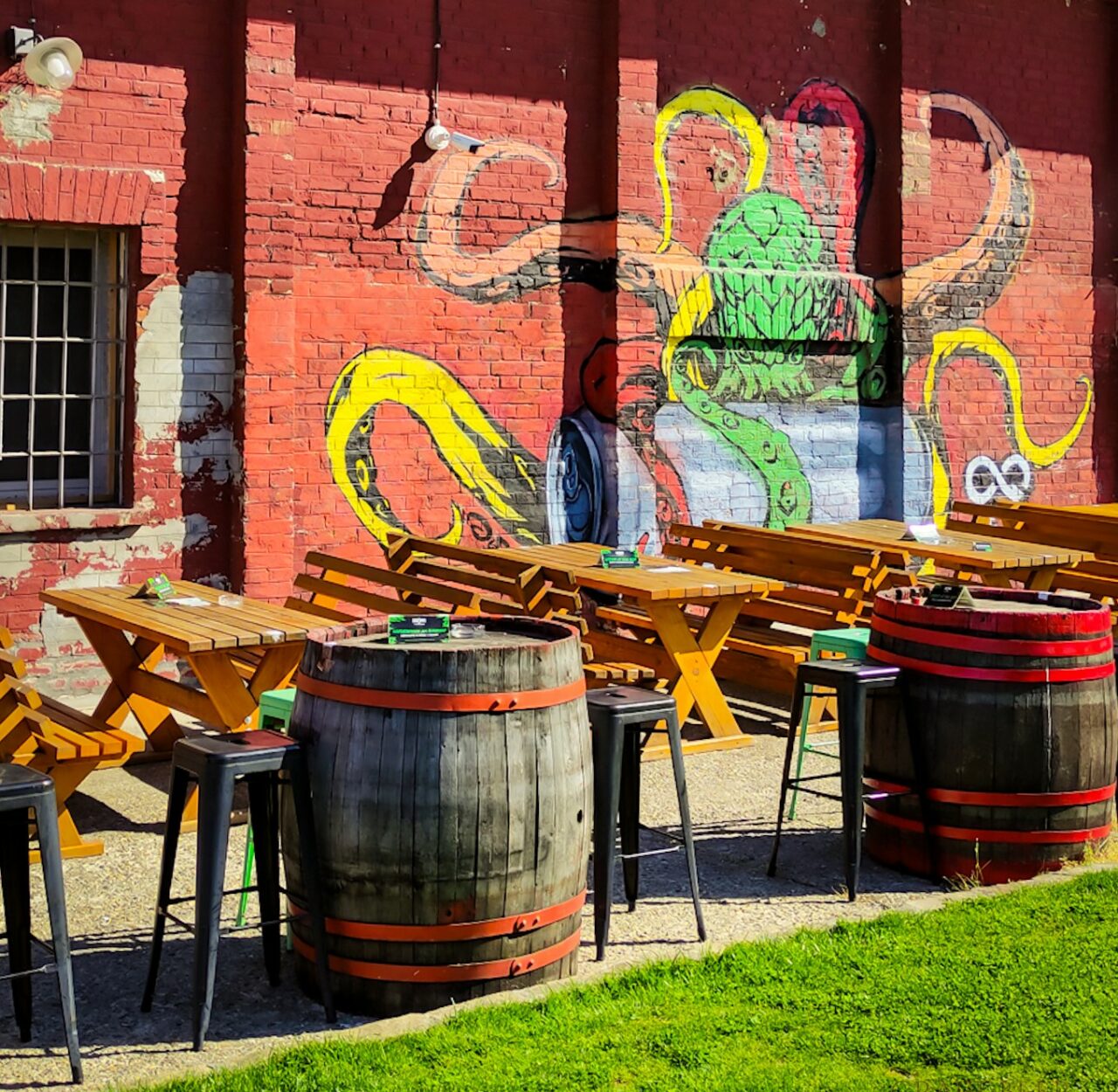 Dogma beers are unfiltered, unpasteurized natural brews, from classic and easy styles to strong, more bold and creative beers. There also are some newly launched barrel beers, aged in Serbian rakija and vinjak barrels. Altogether Dogma crew has created around 80 different beers, and keeps constantly launching new, interesting products.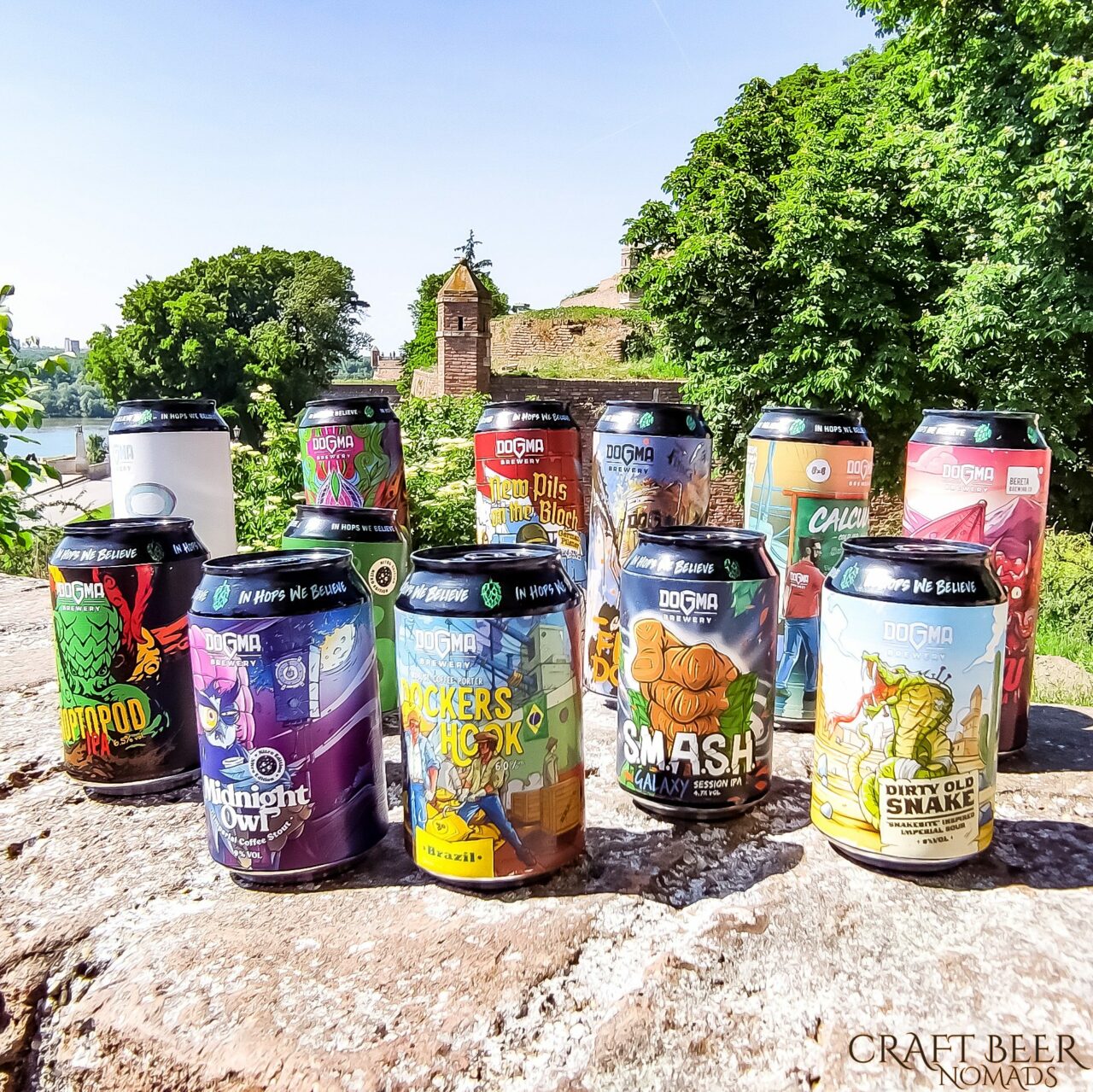 From the start, we're dedicated to every brew. Passion & knowledge are guiding us to the perfect beer which needs to have two basic characteristics – drinkability & identity!
We have tasted altogether 18 different Dogma brews so far, and are confident of the quality and happy with the range of the styles. We have been pleased with their light and crispy beers, such as refreshing Session IPAs and a hoppy Pils, enjoyed a lot the juicy NEIPAs and fell for the darker brews too, such as roasted Porters and warming Imperial Stouts. Below you can find four of our favorites in different styles – jump from the pics to beer cards with more info, tasting notes and ratings!
Warmest thanks again to Vlad and the crew for hosting our visit, and we are looking forward to meet with Dogma crew again, and to try some more tasty Dogma beers of course, in the craft beer festival of Niš in mid September!
More about Serbia and Belgrade as a craft beer destination will follow later, and coming up next are brewery introductions of Kabinet and Crow, other interesting Serbian microbreweries producing quality beers!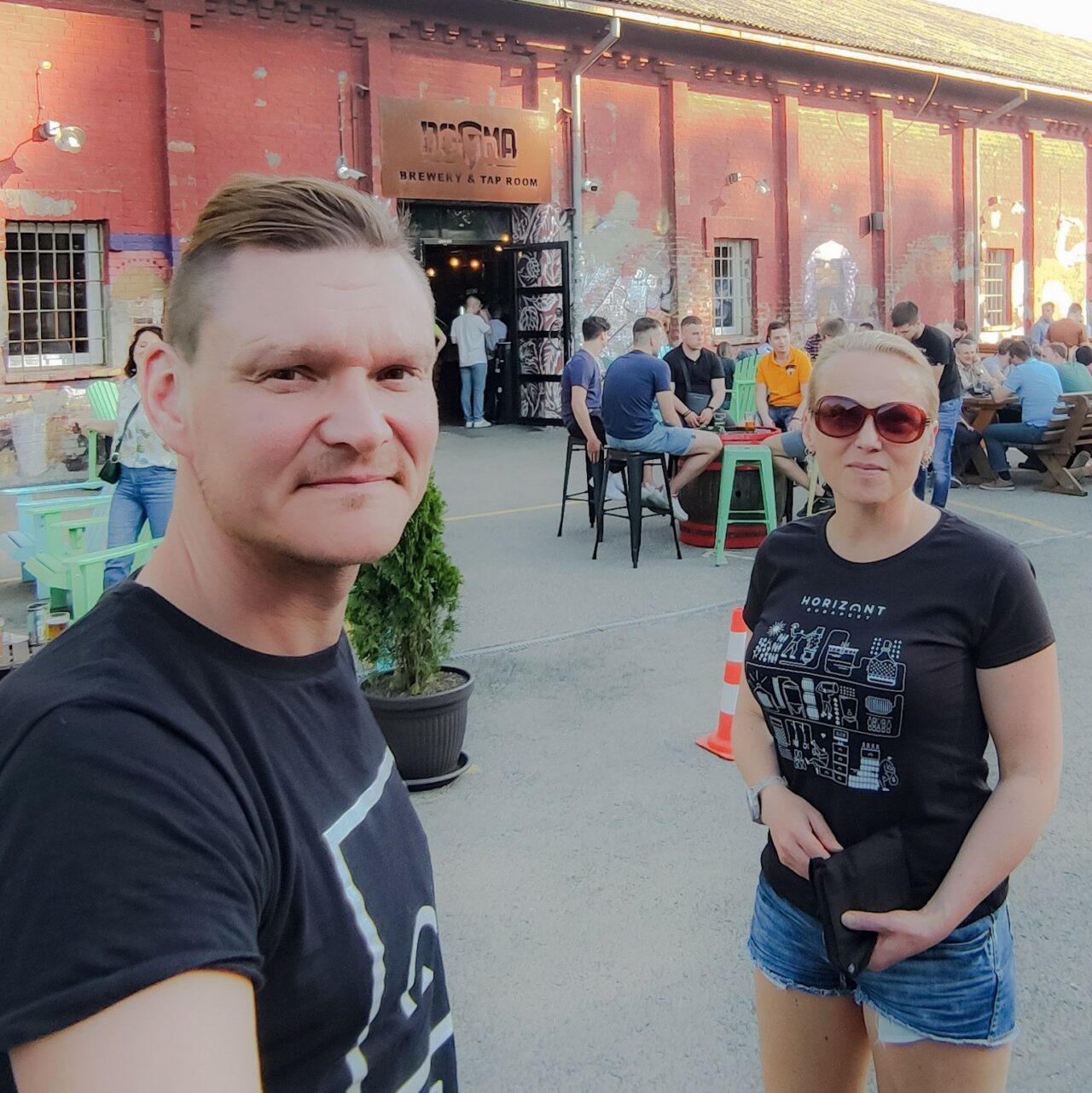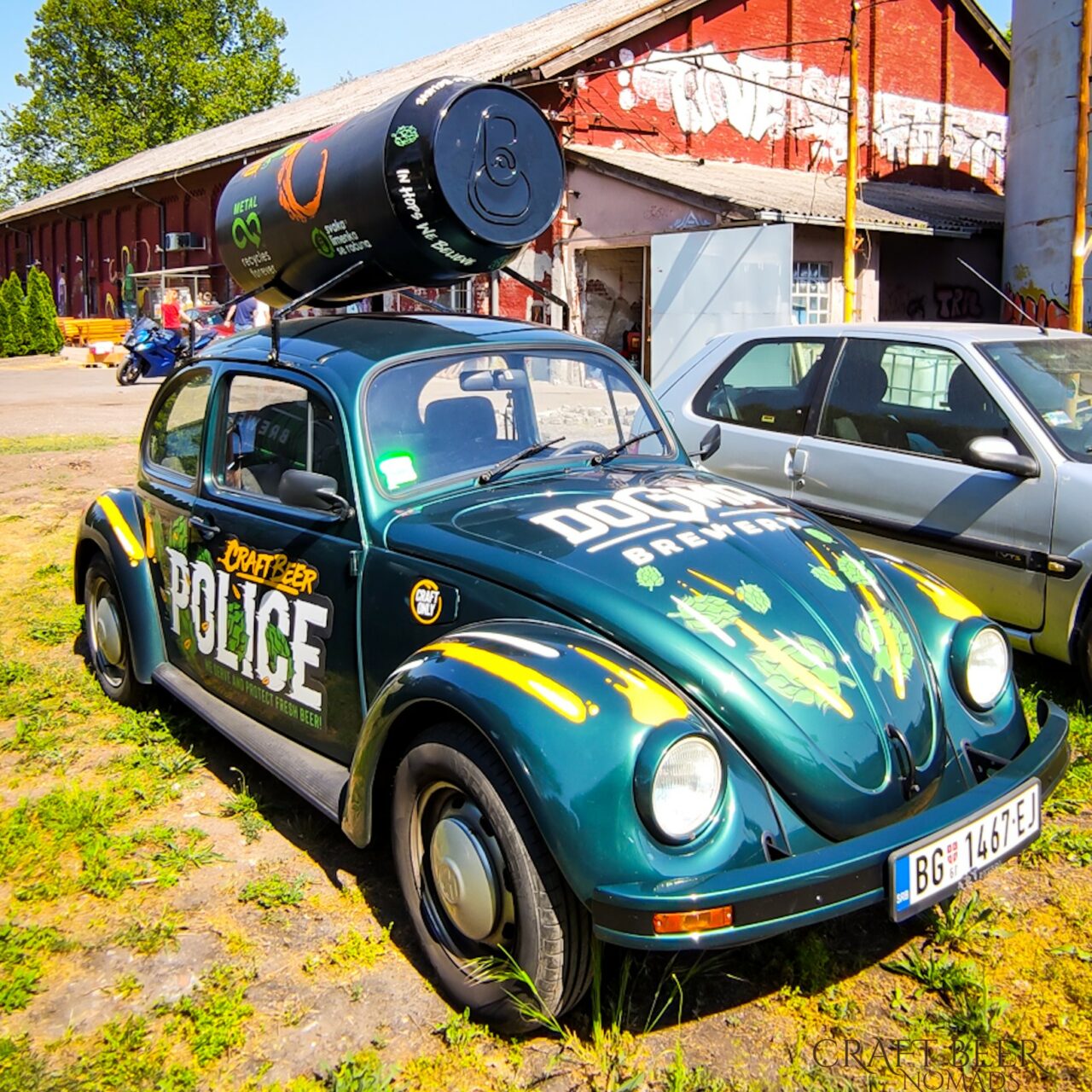 We are sorry that this post was not useful for you!
Let us improve this post!
Tell us how we can improve this post?