Craft beer in Spain:
DouGall's brewery in Lierganes, Cantabria
Craft beer in Spain: DouGall's brewery in Lierganes, Cantabria
The beer culture of Spain has been developing quickly during the past few years, and nowadays microbreweries producing quality artisan beers can be found around the country. Cantabria is a small autonomous community in northern Spain, on the Atlantic coast, between the Basque Country and Asturias region. Cantabria is known for its green nature, beautiful coastline and mountainous landscapes. The biggest city of the region is Santander, that has been a port town since ancient times. During our road trip through Spain in May 2021, we stayed in Santander for a few days, and explored the craft beer culture of Cantabria from there. In this post focus on DouGall's brewery, but also shortly introduce other interesting microbreweries in Cantabria region.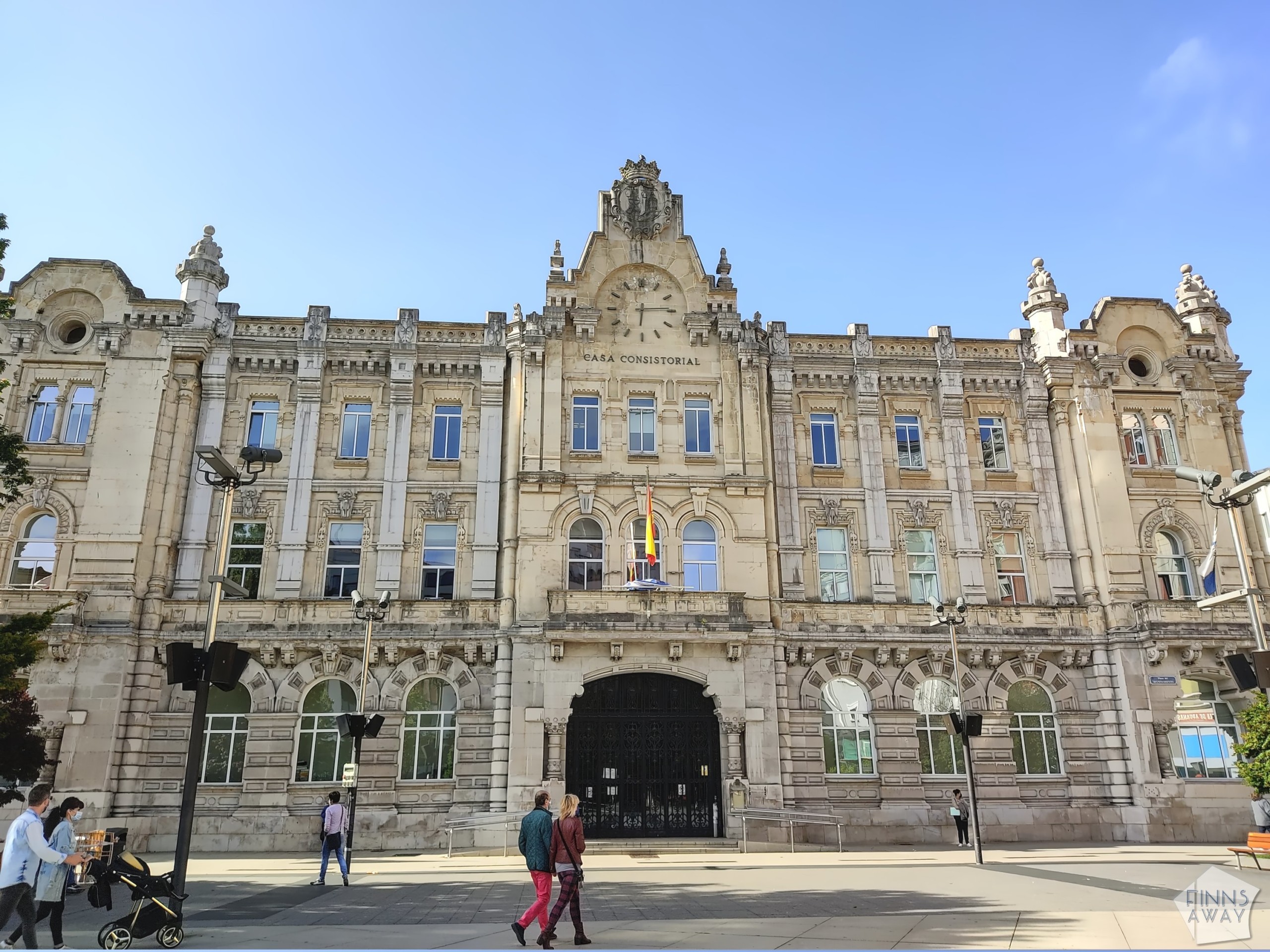 Dougall's brews with passion and experience
DouGall's microbrewery is located in small Liérganes village, roughly 25 km south from Santander. This brewery, established back in 2006, is one of the craft beer pioneers not just in Cantabria, but in Spain overall. The founder of the brewery, Andrew Dougall, is a true craft beer enthusiast, whose passion and dedication to artisan brewing has led to great results.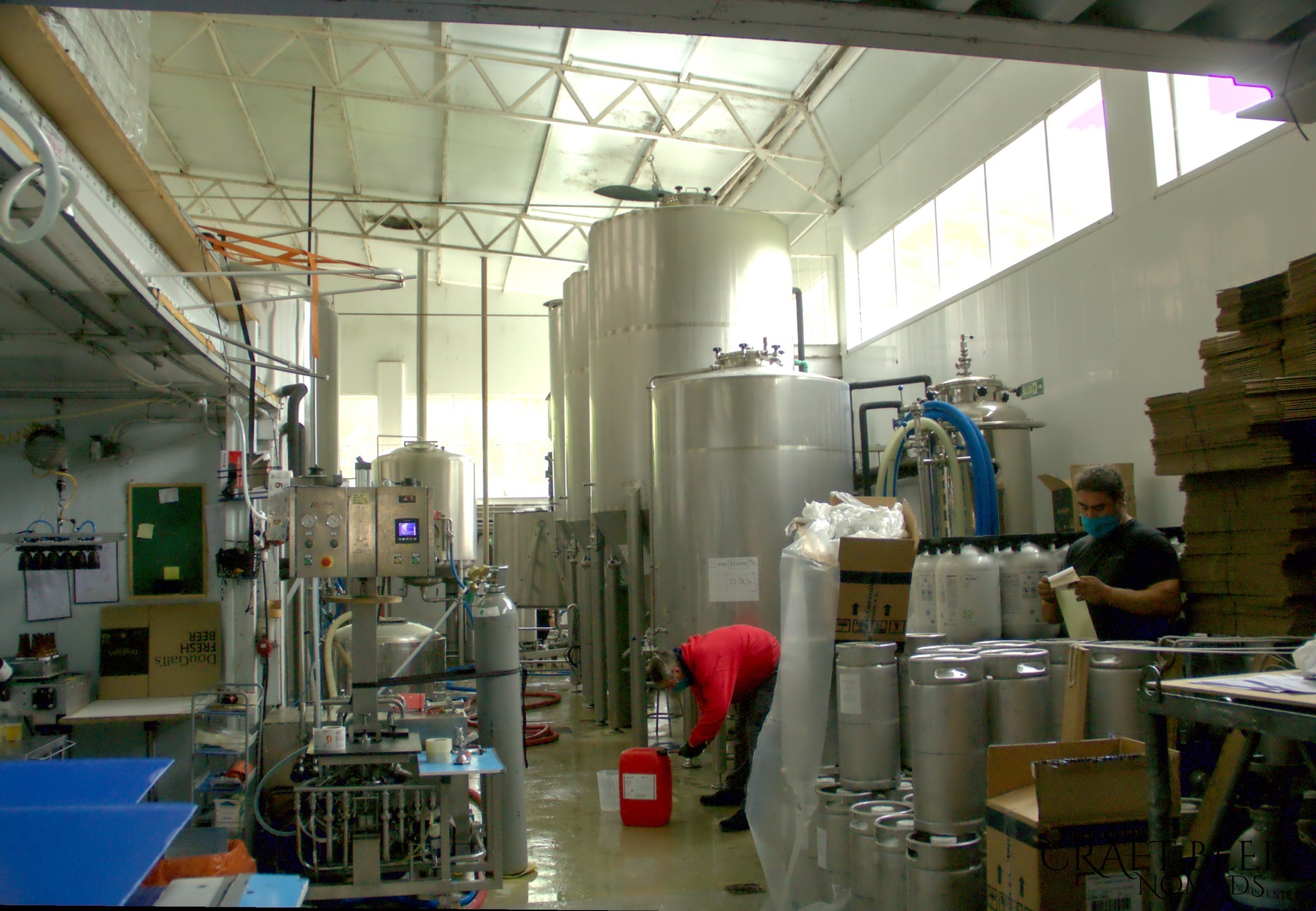 The brewery started with small equipment and three beers, but has grown a lot during the years, and launched dozens of beers representing different styles. Before introducing some of the delicious Dougall's brews, let's jump back in time a bit and get to know the history and nature of this brewery.
Andrew Dougall, a beer-loving Englishman in Spain
There is a story behind every artisan brewery, and it often begins with a young man (or two brothers, cousins or a group of friends, you name it) that has found his way in the wonderland of American hops. Andrew Dougall bought his first pints of real ale in Richmond (Greater London) in the 70's, and discovered the hoppy secrets of the new world in the US in the early 90's. When he moved in northern Spain in 1997, pretty much everything else seemed perfect, but Spanish beer was not to his taste. He started to solve this problem by home-brewing and developing his own beer recipes.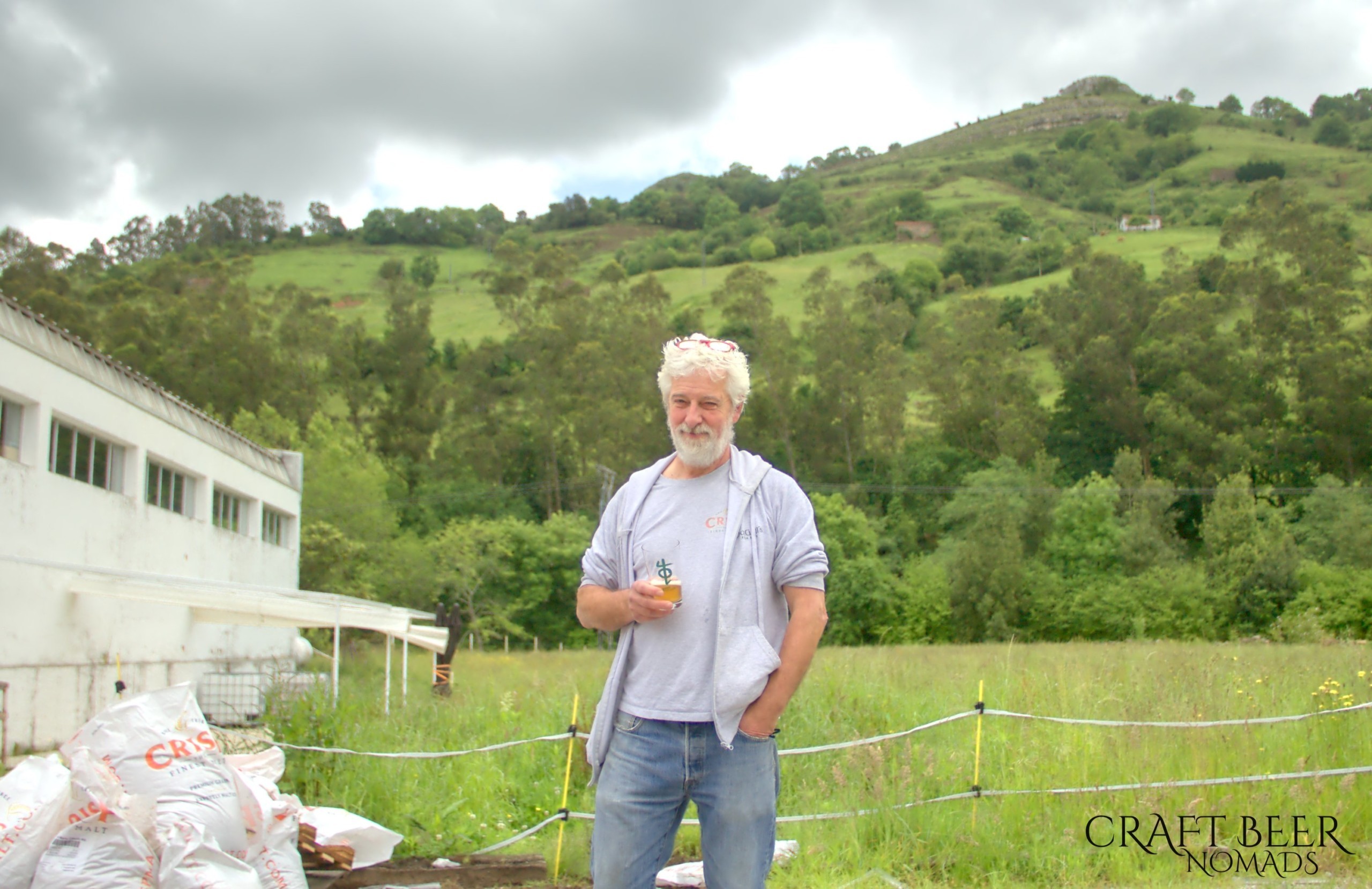 In 2006, after several years of small scale home-brewing, Andrew started commercial brewing with an old 400-litre brewing equipment brought to Spain from the UK, and so DouGall's brewery was born. At first there were three different beer varieties; blonde, toasted and black. Two years later a couple of friends joined the team and soon it was time to expand the brewery and the business.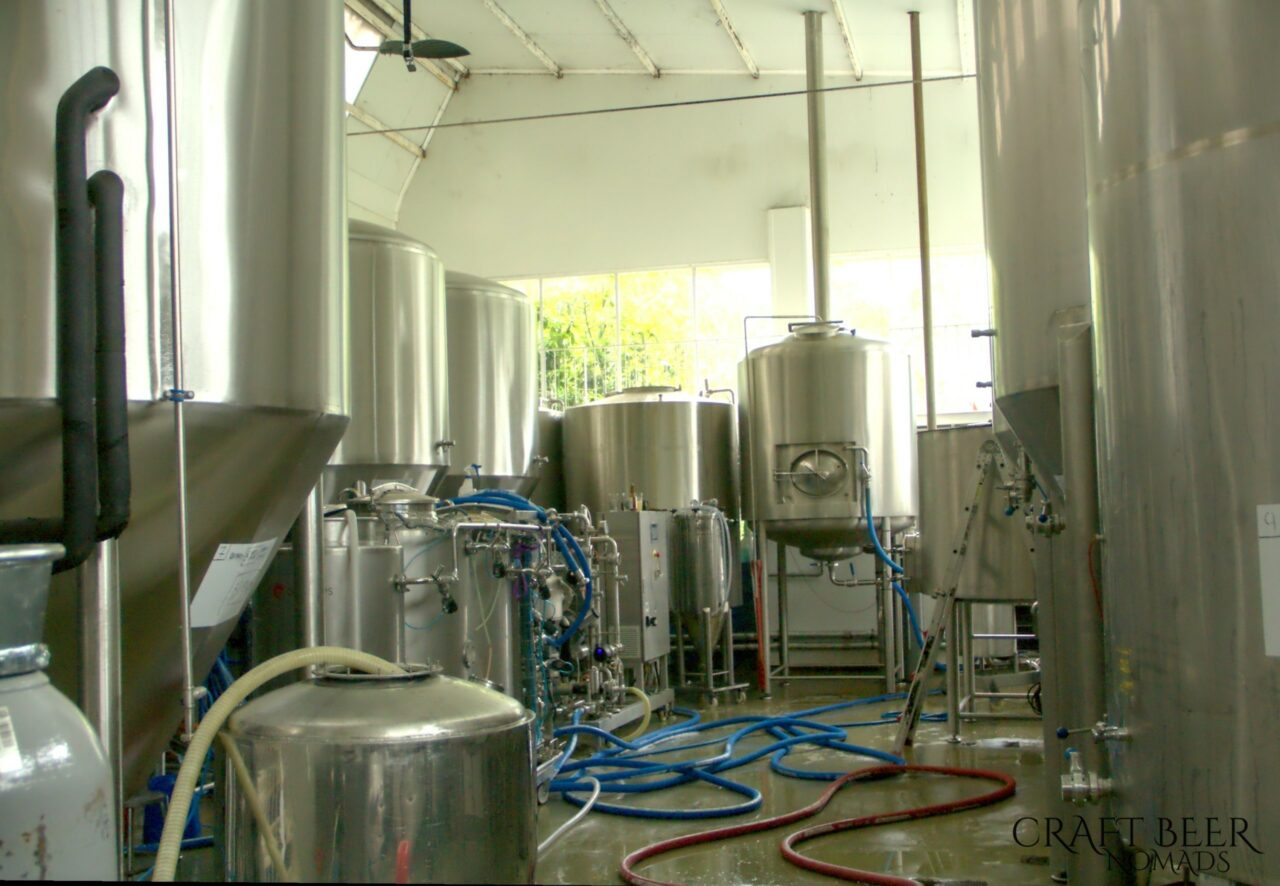 Dougall's moved to its current premises in rural Liérganes village in 2011, when a new 25 hl brewery was built in a beautifully located warehouse building at the foot of green hills. In 2012 an American Pale Ale called 942 (named after a local area code) was released and soon became a favourite, being part of the core selection still today. During the years the machinery and automation have increased, the team and the beer selection has grown, but passion towards quality artisan beer has remained. In Barcelona Beer Fest 2021 Andrew Dougall was awarded with Steve Huxley Award, a prize that recognizes a remarkable professional beer career in Spain.
Sustainable production from carefully selected raw materials
The beer repertoire of DouGall's nowadays includes delicacies from pilsen to imperial stout, and there is an impressive selection of tasty IPAs to choose from. DouGall's crew produces such beers that they like to drink themselves, and they want to keep the pricing as affordable as possible. After tasting several DouGall's IPAs, we'd say that the value for money is outstanding! The yearly production volume of the brewery is around 350 000 litres, and the biggest portion of it is consumed locally in Cantabria area, but a lot is also delivered around Spain. Part of the production is exported to other EU countries, and there has also been deliveries to China recently.
DouGall's pays attention to sustainability and environment-friendly operations. They cherish circular economy, upcycling the waste of the production. For example, the leftovers of the barley malts are used as a nutritious feed for cows of the local farmers, and the hop residue is mixed with leftover sawdust from a local sawmill and then composted to be used in a vegetable garden. In addition, the leftover yeast is used by a cheese factory, to make Cremosuco beer cheese.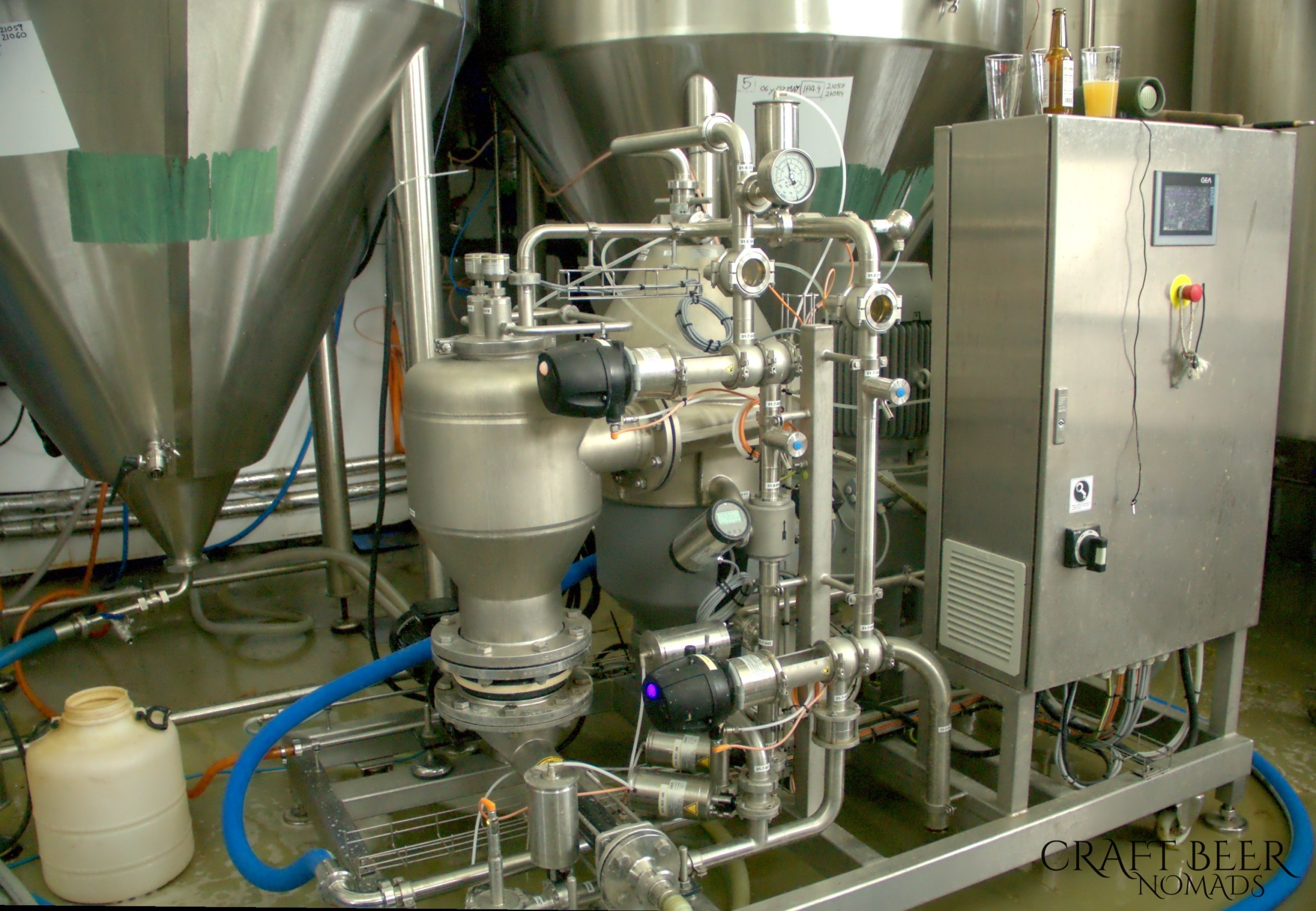 DouGall's brewery will be expanded soon, as a new building will be built next to the existing brewery. This structure will then serve as a new brewhouse and taproom, and frees up some space for new fermenters in the current warehouse. The location of the beer factory and taproom is very beautiful, so the visitors can enjoy tasty artisan beers surrounded with nature. When the C-19 situation allows, there are guided brewery tours every Saturday, and also occasional barbecue & beer nights with a buffet style meal. There hasn't been guided brewery visits this summer, but for sure they will be restarted as soon as possible – check it out if you'll travel to Cantabria some day!
Tasting DouGall's craft beers
The beer selection of DouGall's covers a vide range of beer styles, and as hopheads we were especially pleased with their IPA series. Below you'll find short introductions of four DouGall's brews representing different beer styles, all of them delicious!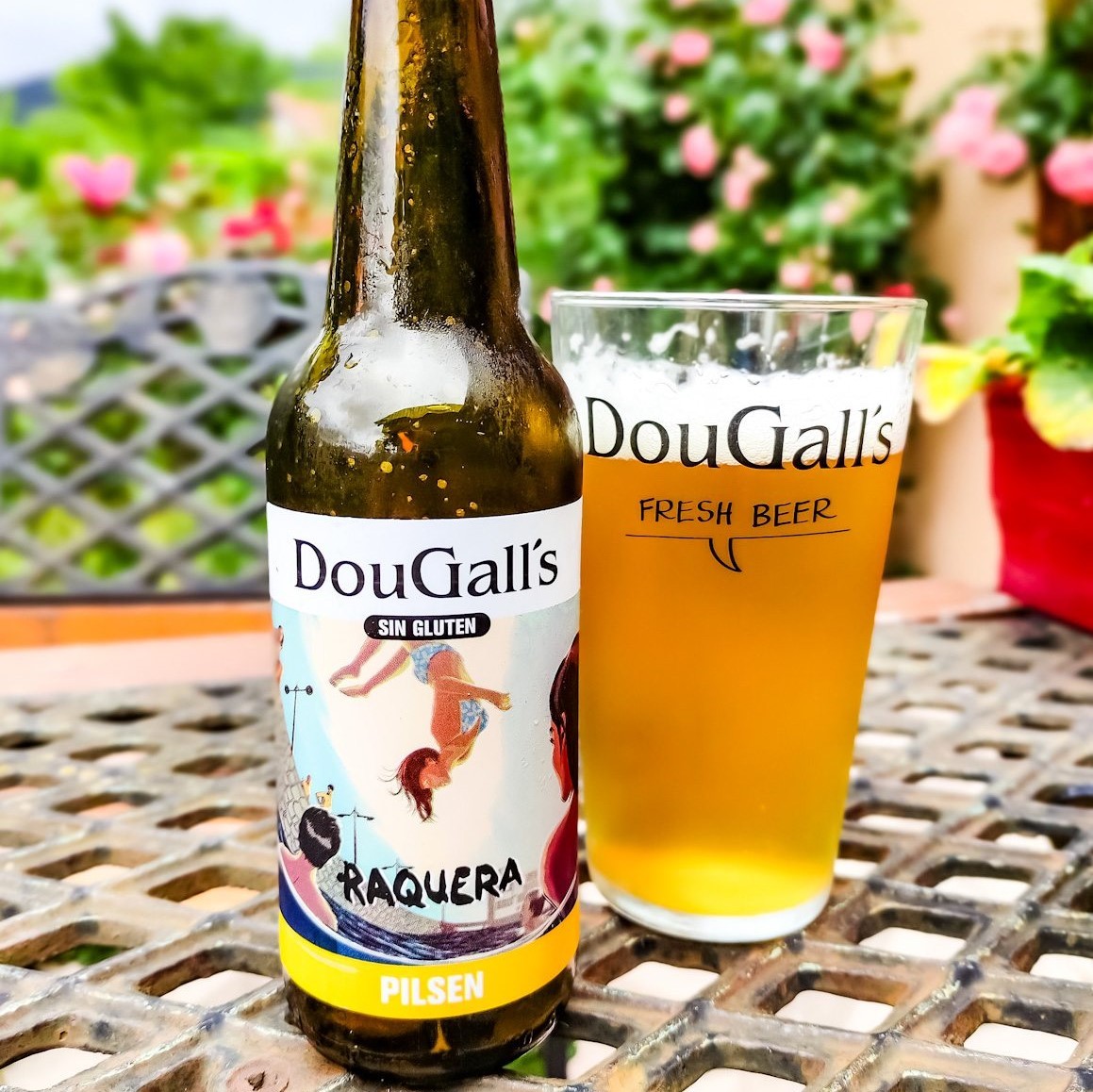 Raquera (ABV 5 %, IBU 25) is a pilsner hopped with Sterling and Sorachi Ace. This is a clean and crisp pilsen with clear pale color and fresh aroma. Nicely and suitably bitter, light but with character. Worked well with a spicy meal.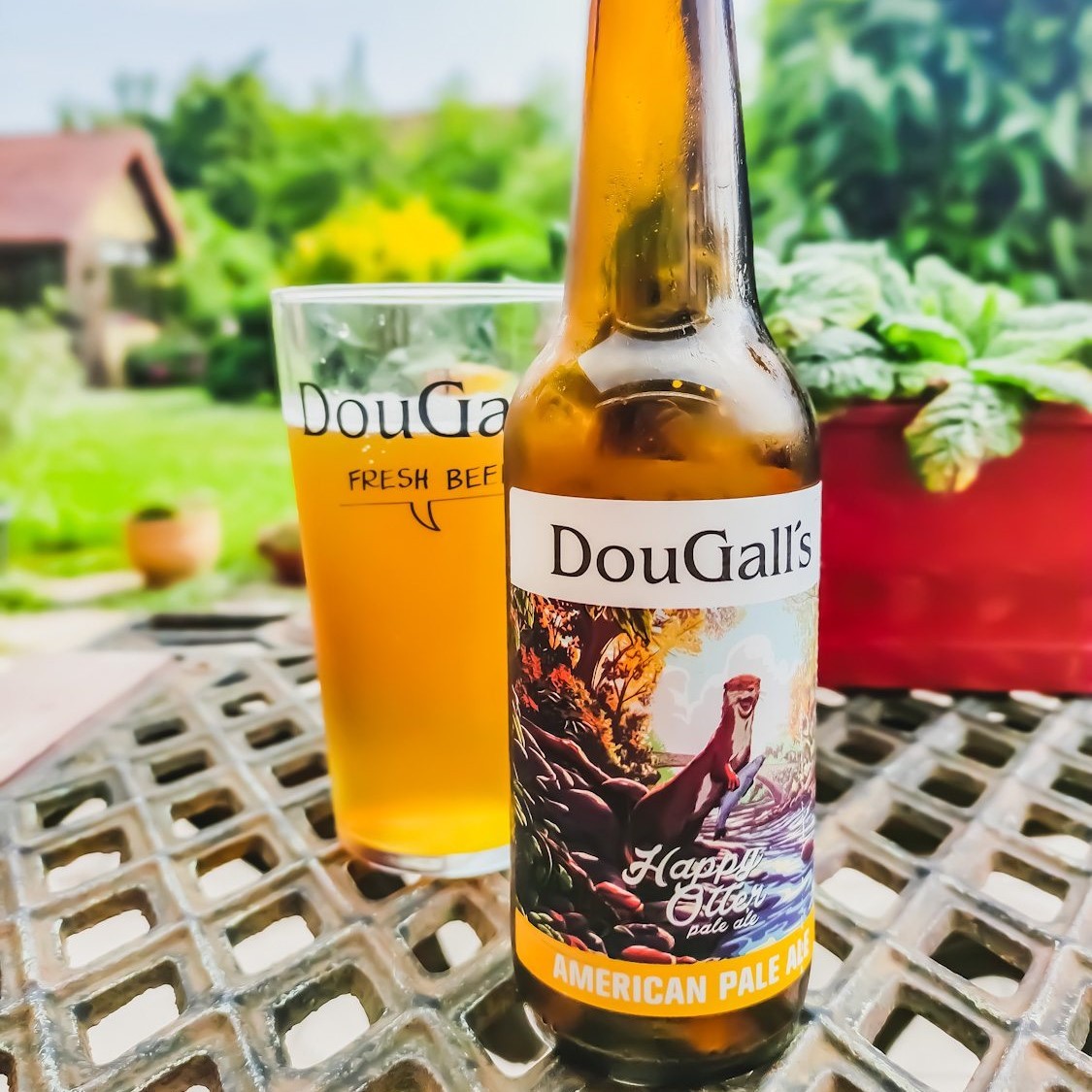 Happy Otter (ABV 5,6 %, IBU 40) is a hoppy birthday brew celebrating the 50th harvest of Maris Otter, the world's favourite malted barley. Brewed with 100% Maris Otter and dry-hopped with Citra, Mosaic, Chinook and Equinox. We found this to be a tasty, hoppy and well-balanced APA, with a nicely fruity aroma. Light, dry and refreshing, great for a summer afternoon.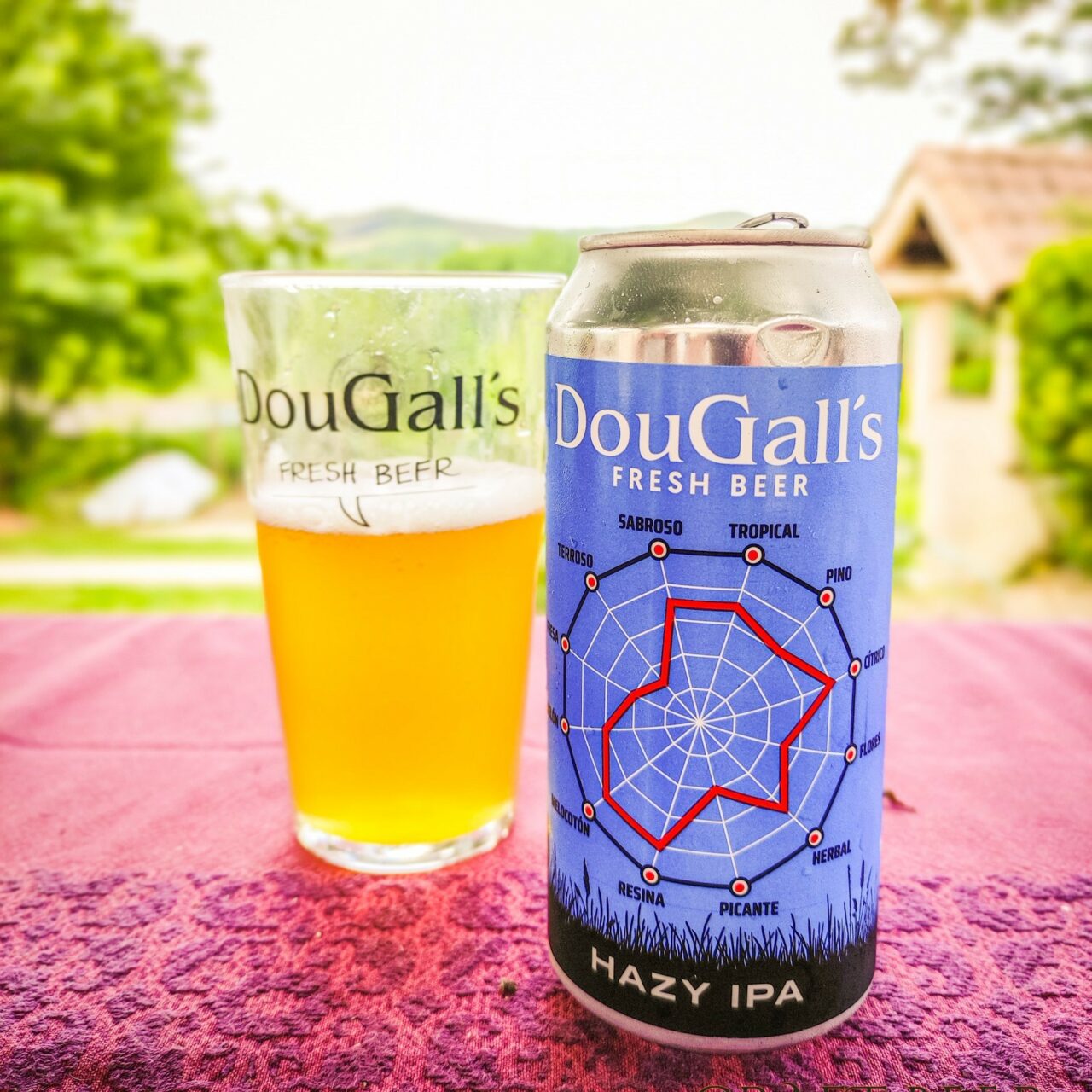 Hazy IPA (ABV 6,8 %, IBU 49) is a silky tropical NEIPA with 25 grams of hops per litre and with a fruity aroma with of peach citrus and tropical fruits. It's a very pleasant hazy IPA; fresh, quite light, slightly sweet, fruity, citric, resinous and quite bitter too.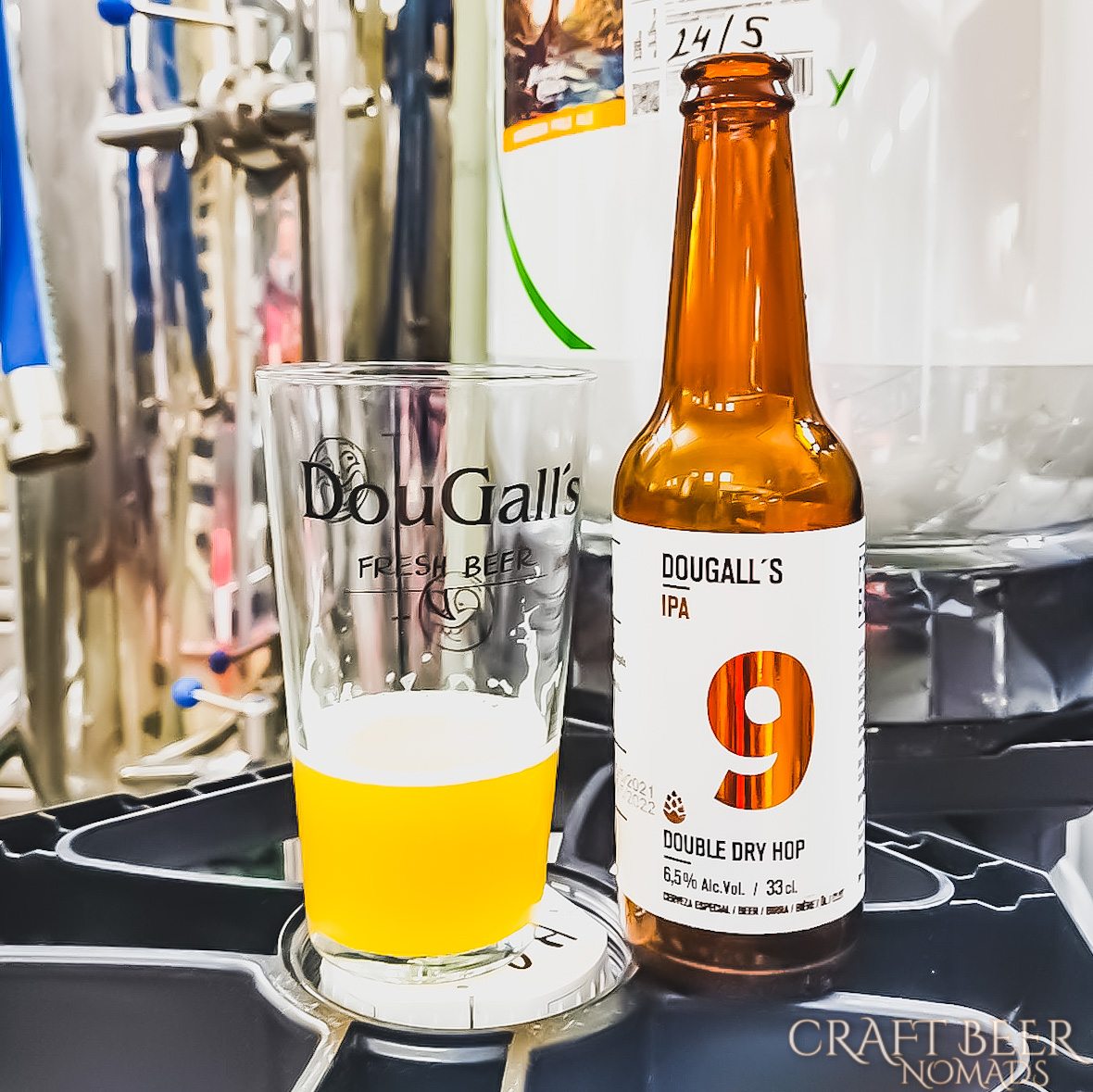 IPA 9 (ABV 6,5 %, IBU 60) is a gluten-free DDH IPA with Maris Otter and Extra Pale malts and oats and a load of American hops. The aroma of this one is rather citric, with grapefruit and notes of pine. It's hoppy, fruity and dry with medium bitterness.
Other interesting microbreweries in Santander and elsewhere in Cantabria
Fábrica de Cerveza Smach is a small family-owned brewery in Santander. We shortly visited the brewery, that is located a few kilometres outside the city centre. Smach was established in 2015, and during the years they have been slowly educating the locals into craft beer culture and different beer styles.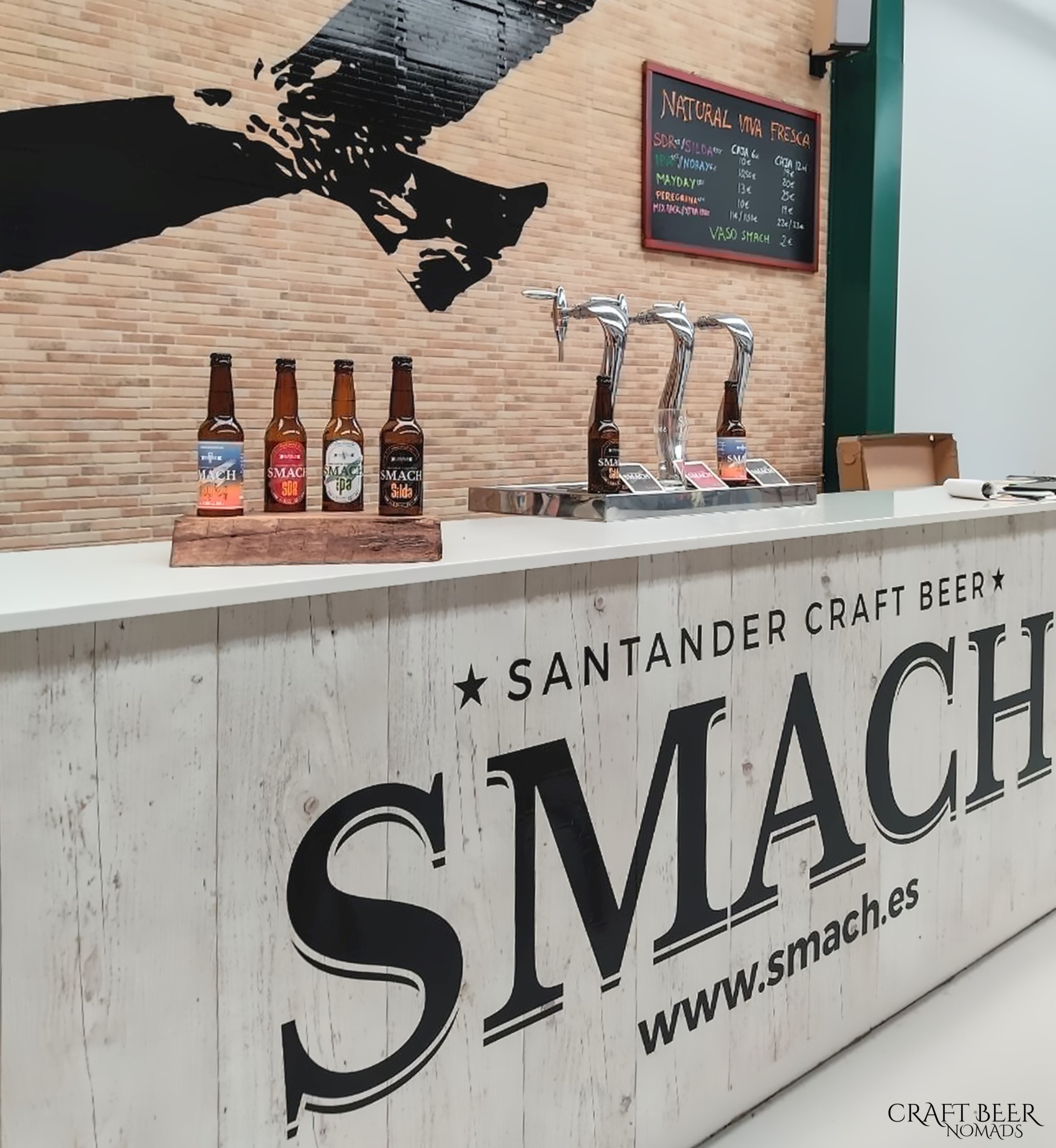 Smach brews are traditional craft beers, without artificial additives or preservatives. Smach has a taproom in the brewery, but they are planning to open yet another in Santander city centre soon. The beer selection includes several different style IPAs, an amber ale, a pale ale and seasonal products like Belgian style Double. We liked for example MayDay, a hazy imperial wheat IPA – a slightly weird but interesting combination of the characteristics of wheat ale and IPA.
Cervecería Popular de Cantabria is a microbrewery located in Santa Cruz de Bezana, west from Santander. We didn't visit the brewery itself, but headed to El Camino, a beer & sports bar and restaurant, that serves as a taproom of the brewery in Santader, on the north side of the city centre. El Camino is also the beer brand of the brewery. We tried El Camino Mosaic IPA, that turned out to be a light but tasty and fruity summer beer.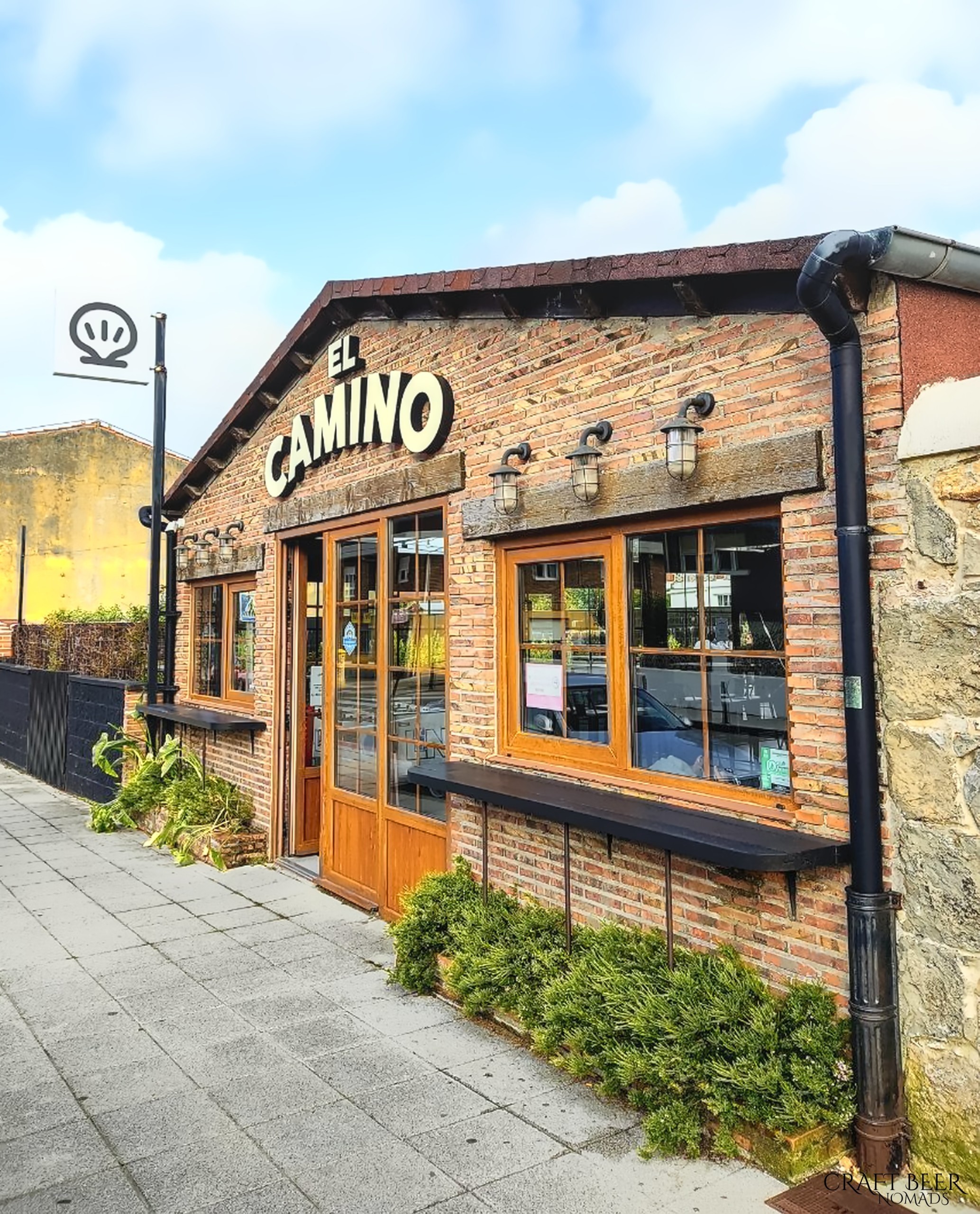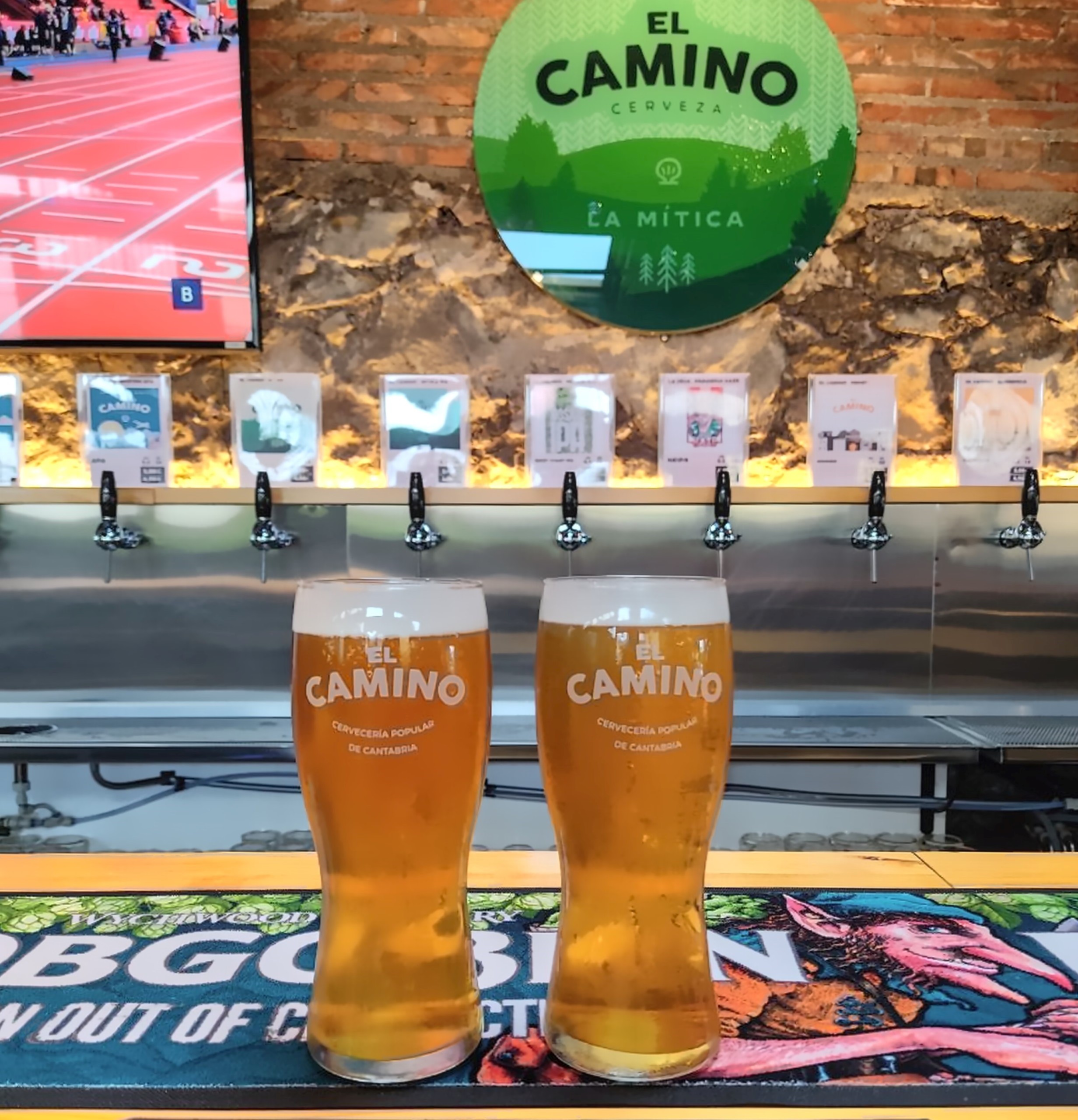 La Grua is one of the best known microbreweries in Cantabria. It's located in Pontejos, also very close to Santander. We unfortunately didn't have a chance to visit La Grua during this trip, but next time then! We tasted their Paranoia Haze NEIPA in El Camino, and liked it a lot!
Other interesting microbreweries in Cantabria include Redneck Brewery and Colegiata De Cantabria in Reocín near Torrelavega, Portus Blendium in Hinojedo in Suances, Cerveceros Artesanos del Asón (La Cierva) in Ampuero in eastern Cantabria and Cervezas El Ayla in Santoña (with a brew bar in Laredo).
We are sorry that this post was not useful for you!
Let us improve this post!
Tell us how we can improve this post?