Cerveza SanFrutos
artisan beers from Segovia
Cerveza SanFrutos – artisan beers from Segovia
After exploring the craft beer scene of Madrid in May 2021, we continued our road trip in Spain to stunning Segovia. Our focus was partly on sightseeing in the historical center of Segovia, but also on visiting SanFrutos brewery, that operates in Hontoria industrial area, just a few kilometers away from the city center. We had tasted some delicious SanFrutos beers in Malaga before, and it was great to get to know the brewery a bit better, and to interview Mateo, one of the two brothers behind the brewery.
Cerveza SanFrutos is an independent, family-owned craft brewery, that has produced quality artisan beers in Segovia since 2013. The brewery is named after Saint Fructus, a Castilian hermit of the 8th century, and one of the patron saints of Segovia. The brewery has grown a lot during the years, and wants to spread the word of artisan beer, boosting the craft beer culture of Spain.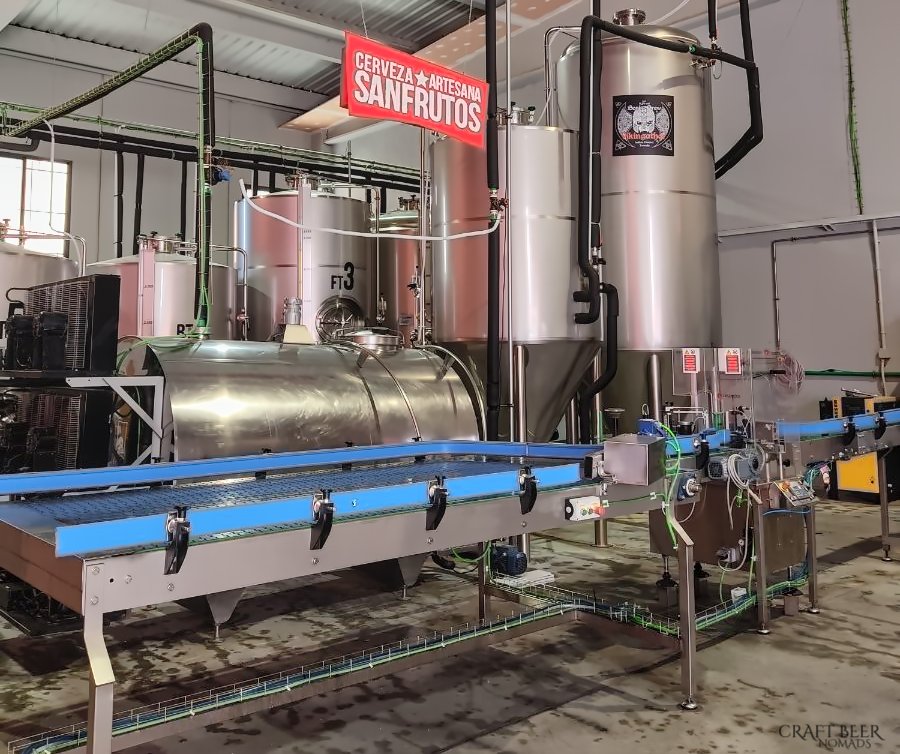 "Our work is our passion, we combine innovation and craftsmanship to offer you a product that we are very proud of, Real Beer."
SanFrutos operates sustainably and uses local ingredients
Cerveza SanFrutos team believes in sustainability and wants to operate responsibly and environment-friendly. They have invested in minimizing the carbon footprint of the factory, reducing water and energy consumption, and use local ingredients as much as possible. Part of the hops naturally come from abroad, but some are grown in hop farms in Spain.
Regarding malts, the brewery is taking steps towards self-supply, as they are starting to grow organic wheat locally for wheat malts. The water in Segovia area, at the foot of the Sierra de Guadarrama mountain range, is softer than elsewhere in Spain, and thus doesn't need much treatment before it can be used in the brewing process.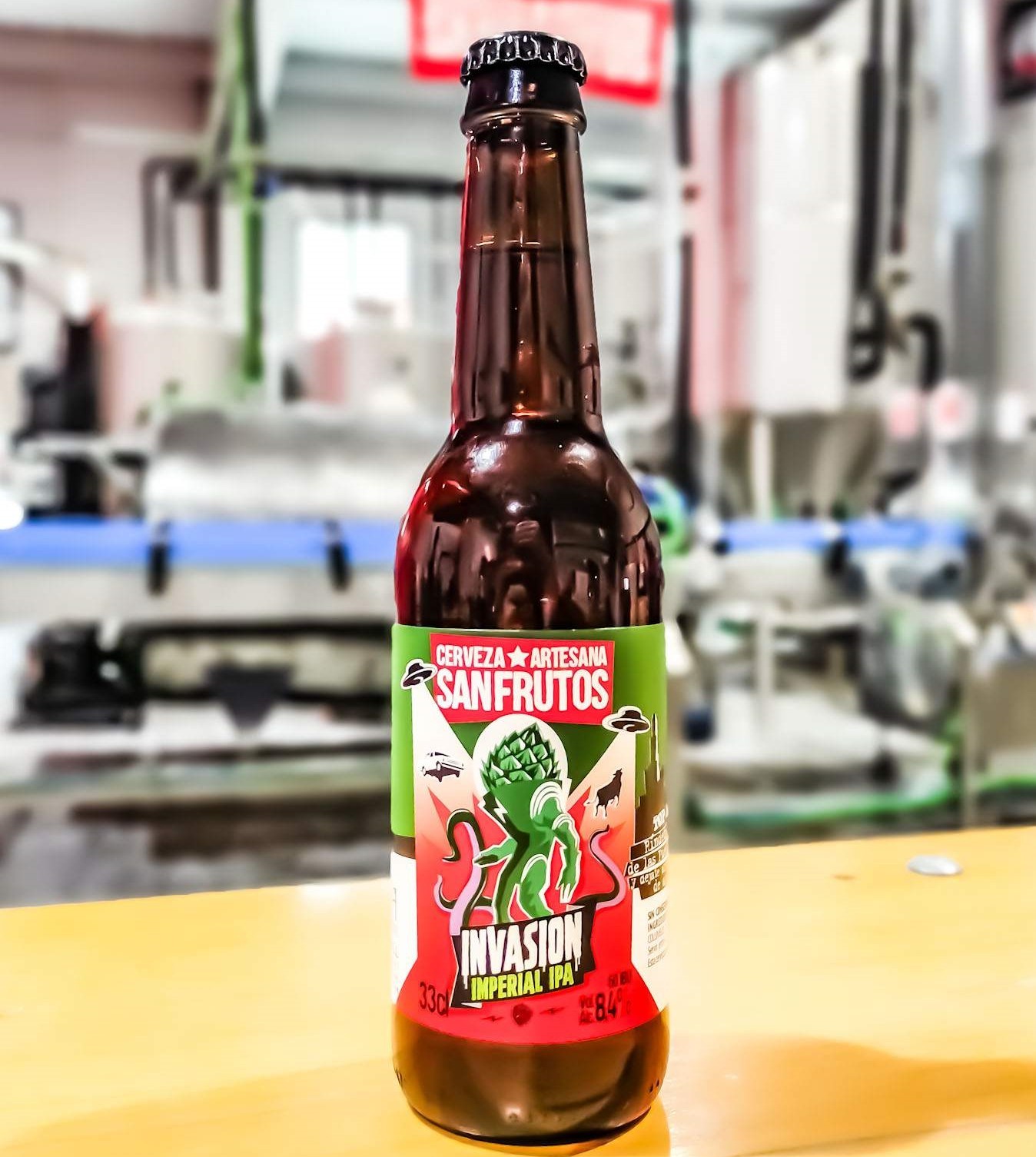 Continuos growth and wide product range
The crew of SanFrutos has been busy lately, as the capacity of the current factory has been fully in use. During coronavirus pandemic, the percentage of online sales has grown, whereas the amount of the production sold to restaurants has reduced due to the covid-related restrictions. A new canning line was taken in use last summer, and two new fermenters were added this summer. For the future there are plans to move in a new brewery building, with more space for the production and also a place for a new taproom – follow @cervezasanfrutos in social media for news about the new premises, as well as new beer releases too of course!
The flagship series of SanFrutos includes five classics, that have been in production for years, but were renewed both inside and outside just recently. The series includes a German Pils called Lager, an Amber Ale called Especial, a dry-hopped IPA, Invasion Doble IPA and Oro Negro Imperial Stout. In addition to the flagship brews the brewery has produced a wide range of temporary beers from lagers to imperial stouts and from sours to DIPAs, and they are always planning something new. SanFrutos does quite a lot of collaborations with other Spanish breweries, and also often brews for nomadic breweries. Most of the production of the factory is sold domestically in Spain, but roughly 10 % is exported.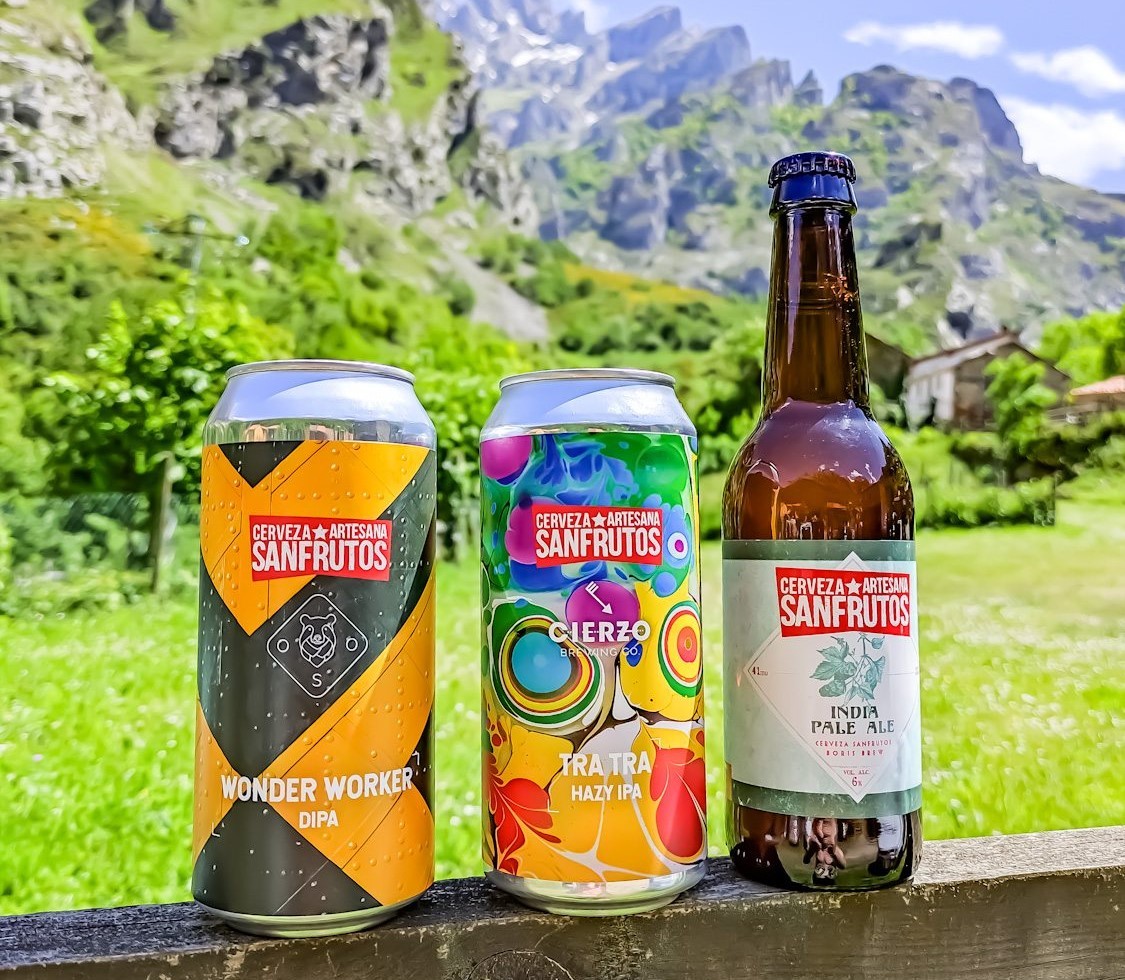 In the brewery we got to taste two new fruited imperial sour beers Vida Moderna and Buenaventura Gose fresh from the tanks, and oh boy those were delicious! From the SanFrutos IPAs that we have tasted so far, our favorite was Wonder Worker, a heavily hopped hazy DIPA brewed in collaboration with Oso Brew Co, a Madrid-based nomadic brewery that we introduced in the article about Madrid as a craft beer city.
We are sorry that this post was not useful for you!
Let us improve this post!
Tell us how we can improve this post?