Craft beer in Malaga: Bonvivant Beer
Sunny Malaga on the Andalusian coast, southern Spain, is a city full of history and culture, and nowadays also a great destination for craft beer enthusiasts! In the previous post we introduced Torremolinos-based nomad brewery Attik Brewing, and now it's time for a visit to a microbrewery and taproom in Malaga. During our weekend holiday in the city in April we headed to Bonvivant Beer brewery and tap room in the outskirts of Malaga city, to interview tap room manager Juan Antonio, to get to know the brewery and of course to taste some Bonvivant brews!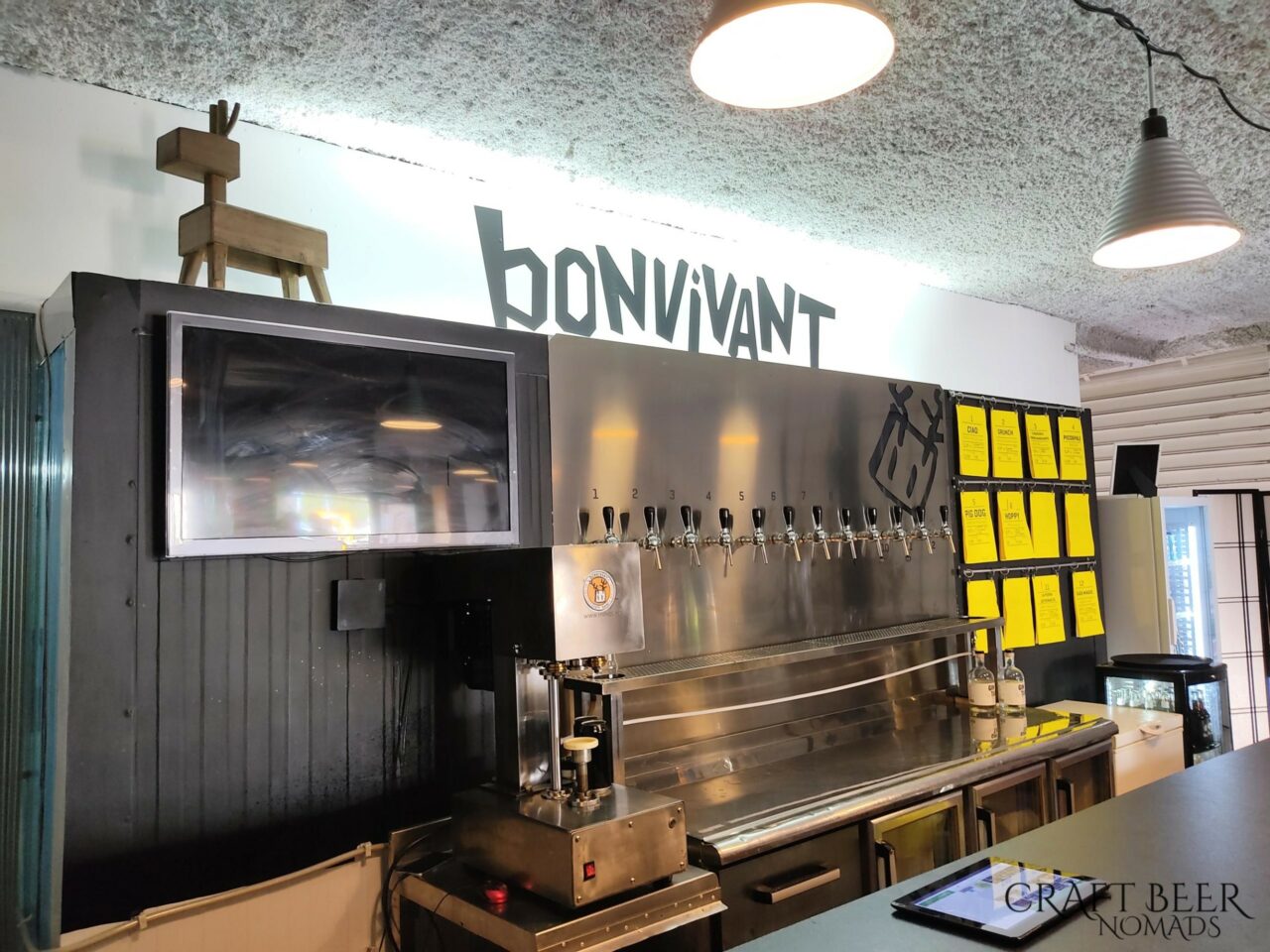 Bonvivant Beer taproom – "Don't worry be hoppy!"
Bonvivant beer was founded in 2015, and has grown to be a well-known craft beer brand in Malaga. Their factory is located in an industrial area called Guadalhorce, and right next to the brewery they have a taproom with a terrace restaurant. The location in the middle of repair shops and next to a gas station may sound odd to some, and it makes the brewery a bit challenging to reach (the closest metro station is 2,4 km away), but it also makes the place authentic – you are in an actual brewery anyway, not in a corner pub in the city center.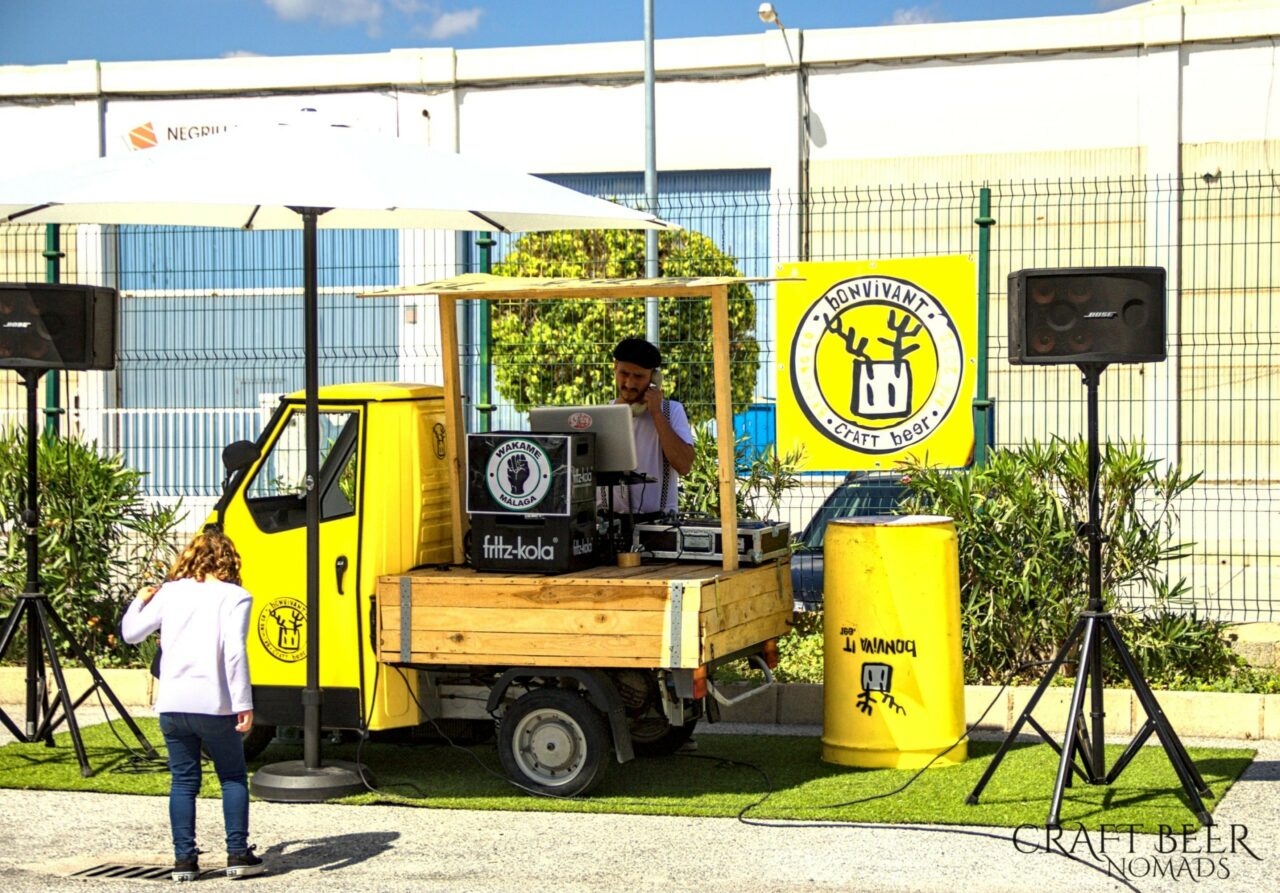 Bonvivant motto "Don't worry be hoppy!" is actually describing the feel of the taproom restaurant well. When we visited the place on a sunny Saturday afternoon, there was a lot of happy people in the terrace, a DJ playing cheerful music, a food truck serving delicious pub food, and of course tasty craft beers served fresh from the taps. The outdoor tables of the restaurant are great in sunny weather, but the interior of the taproom is quite cozy as well, and you can also take a peak to the brewery through windows.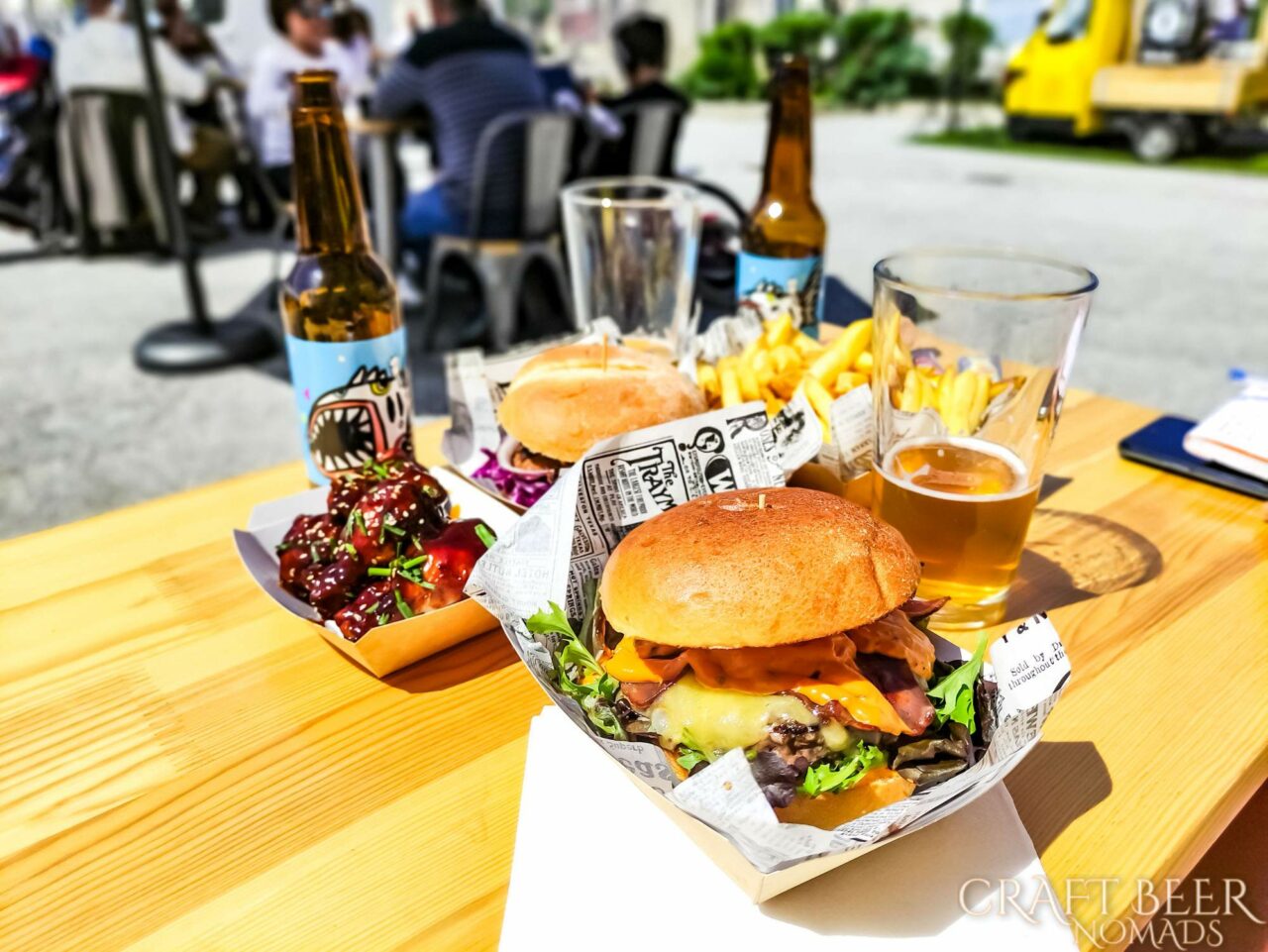 The Bonvivant brand, with cartoon-style animal figure logo and labels, is colorful, cheerful and easily recognizable. Their flagship IPA Hoppy, that proudly carries the brewery logo in its label, is a Bonvivant classic, and for many people Hoppy is the first Bonvivant brew to taste. Being light and refreshing, it offers an easy but tasty option for traditional lager beers, and has gained popularity steadily, encouraging people to taste also other, more special and bolder artisan brews.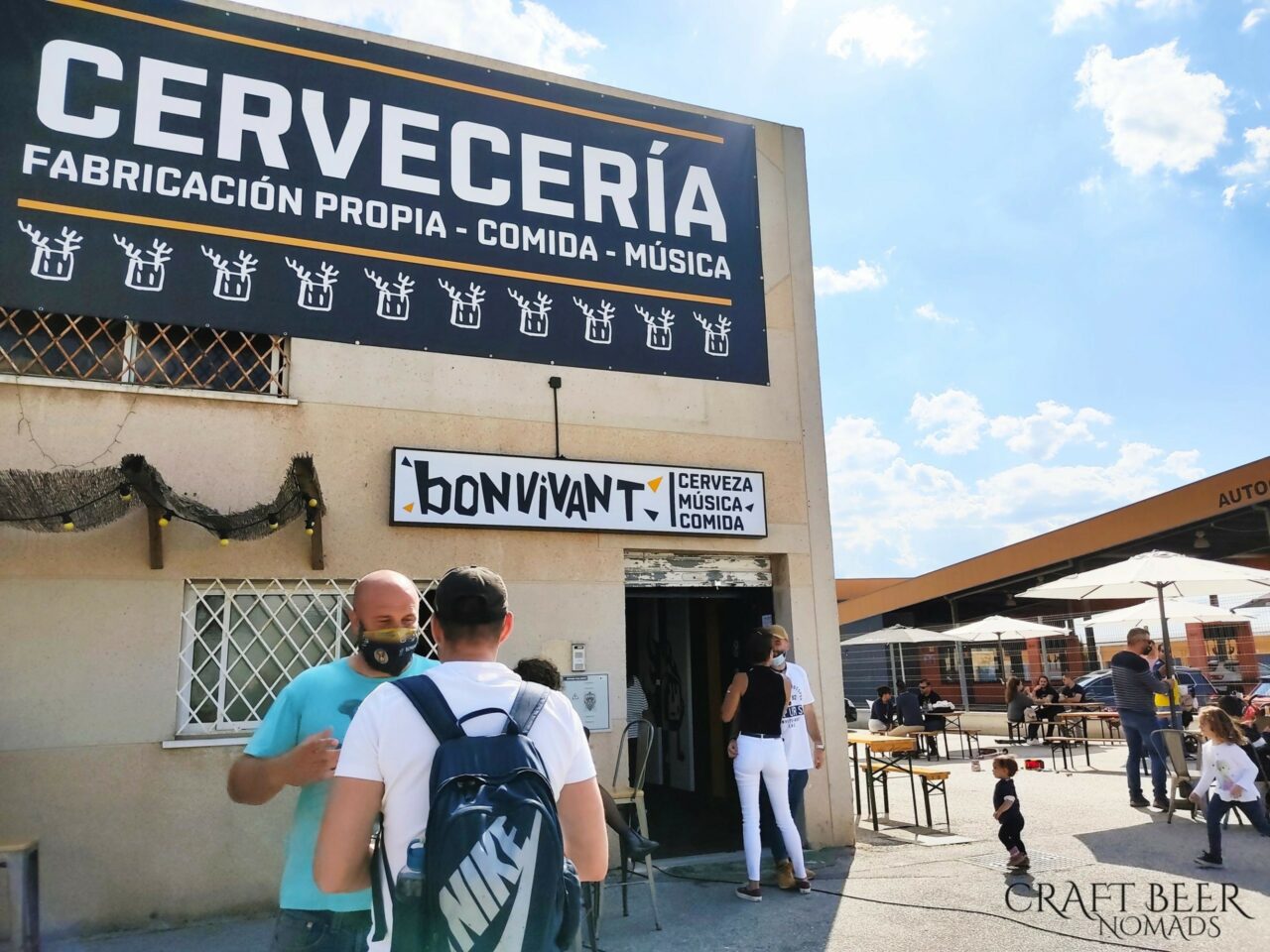 We took a short tour in the brewery, where Bonvivant Beer does their magic. They brew quite small batches, using only quality ingredients, and are always developing new interesting recipes. The malts come mostly from the UK and from Belgium, and the hops from the US. The factory is not very large, producing roughly 60 000 liters per year (2019), and the owners also want to keep it small, local and specific. Before Covid-19, majority of the beer was delivered from the factory to pubs and bars in Malaga area, but nowadays more is sold straight from the taproom. There are 12 rotating taps, so the visitors can often taste something new and experimental on top of the flagship beers. The most popular beer style today is hazy New England IPA, and there are several of those in the repertoire, but Bonvivant also brews other beer styles with large scale, from Helles Lager and Hefeweizen to sours and stouts.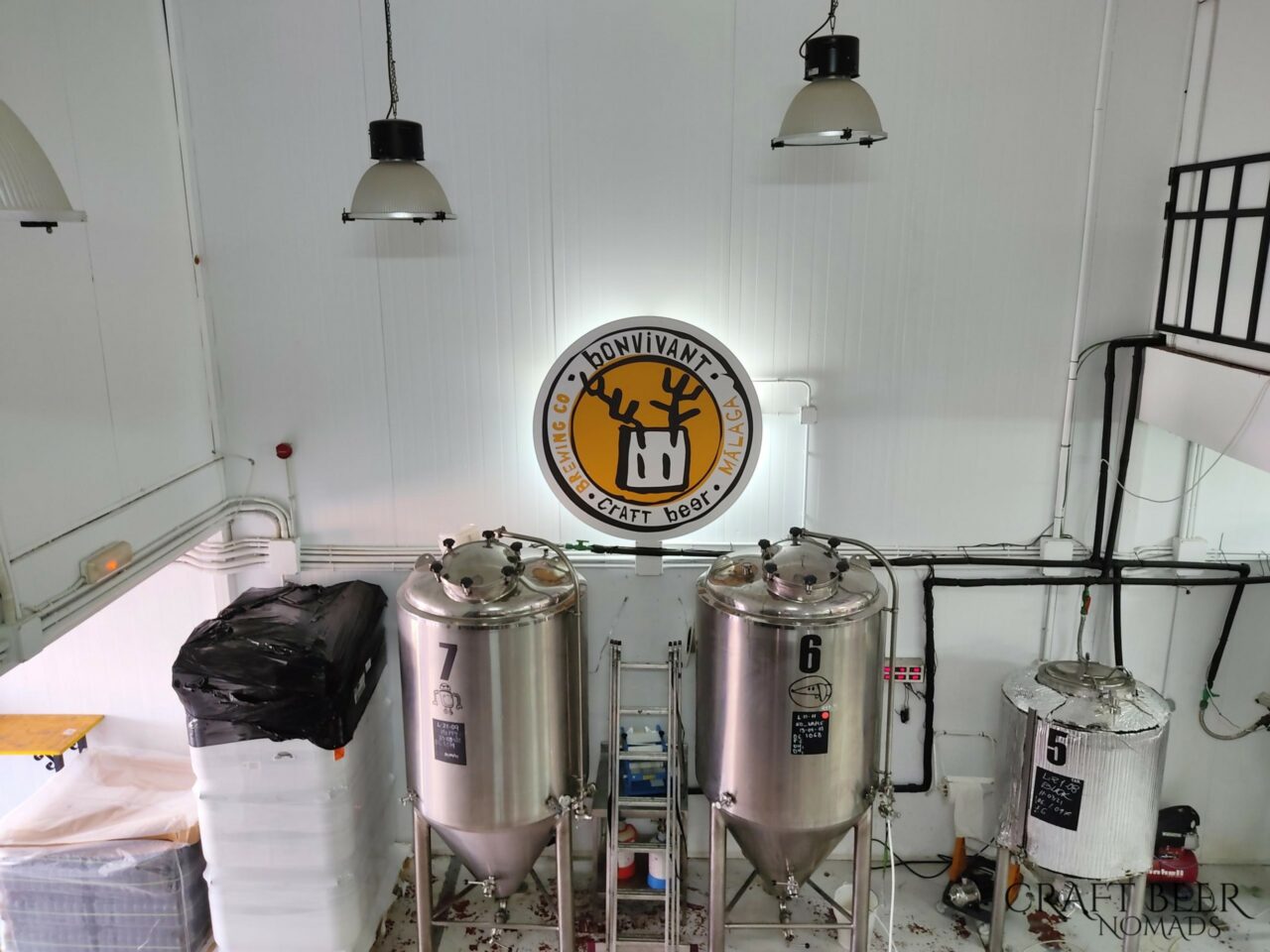 Tasting Bonvivant Beer brews
We tasted several Bonvivant beers fresh from tap in the brewery, and after the visit we tried some more in bottles and cans. Their range is impressive, and everyone surely will find their favorite, maybe even those people who think that they don't like beer at all! Below we shortly introduce some Bonvivant brews that also you should definitely try!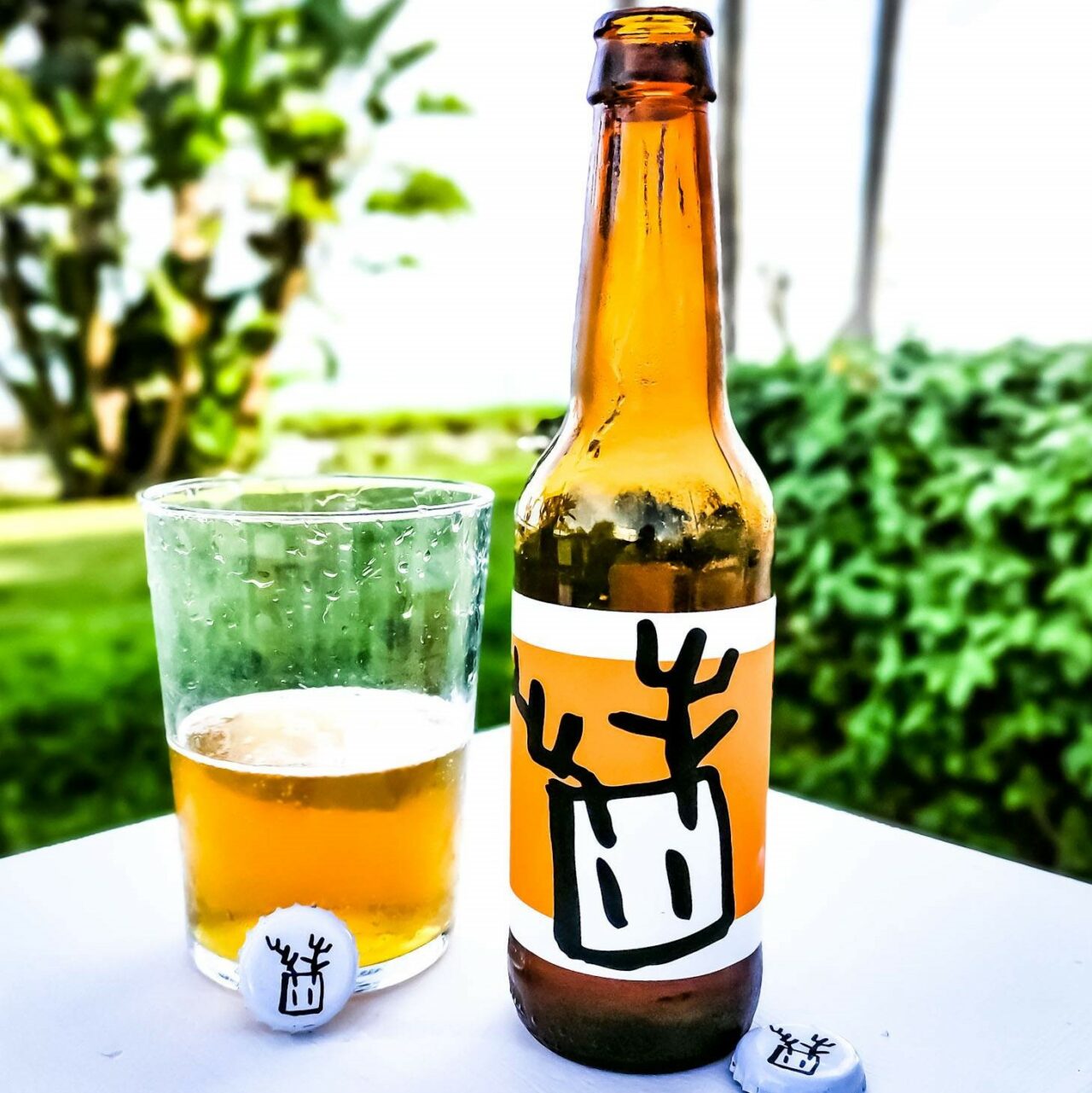 Hoppy (ABV 6,2 %, IBU 30) is Bonvivant flagship IPA, that has been around for years, though the recipe has developed on the way. It has a bit cloudy pale yellow-golden color, and a nice tropical aroma. It's light and fresh IPA, not really bitter, but quite hoppy, as the name implies.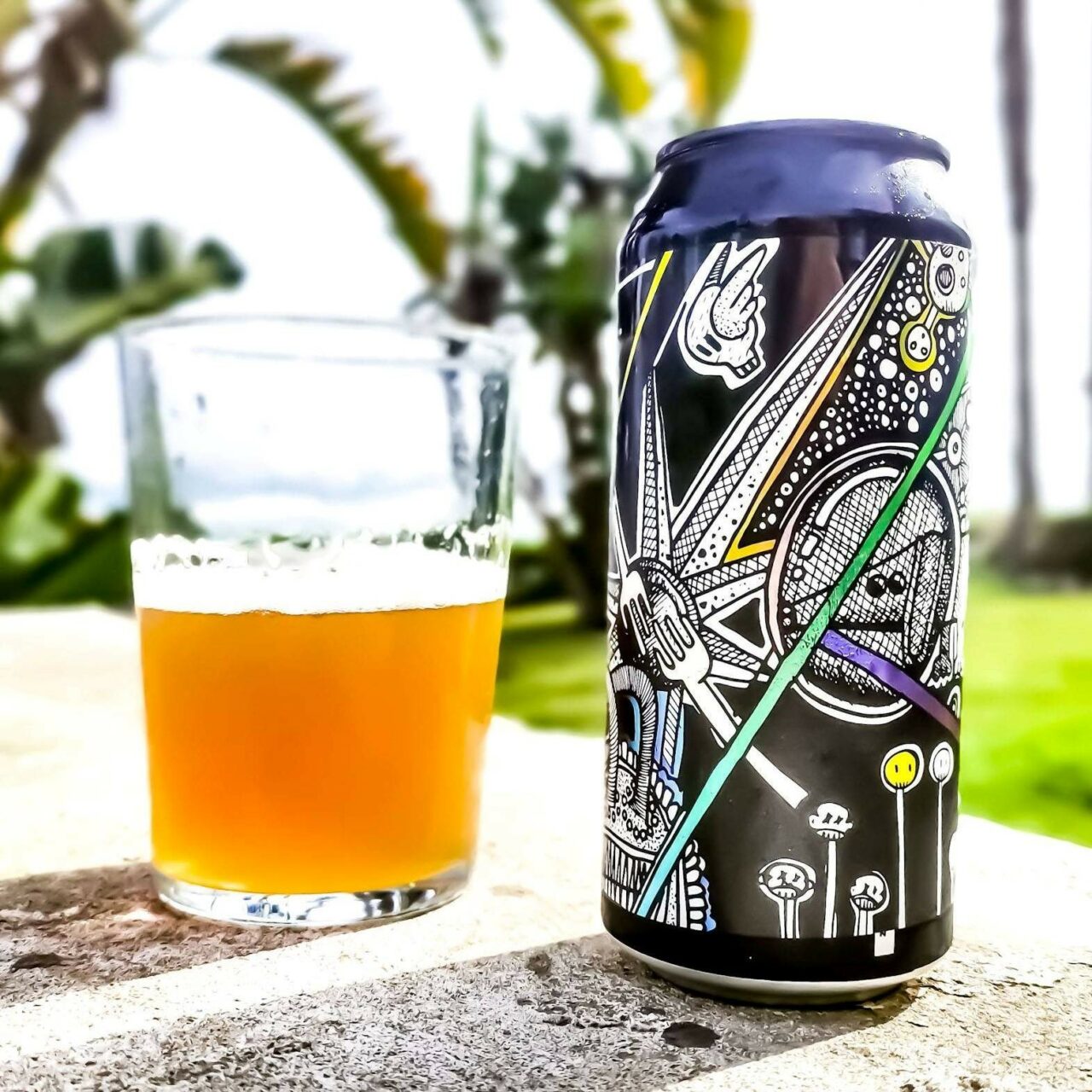 La Perra Astronauta (ABV 8,2 %, IBU 70) is a DDH (double dry-hopped) Double NEIPA, hazy and hoppy, hopped with CryoMosaic and CryoCitra. The aroma is pleasant, very fruity with citrus and herbal notes, maybe pine too. It's smooth and fruity, nicely bitter, with a grapefruity finish. One of our favorites from Bonvivant!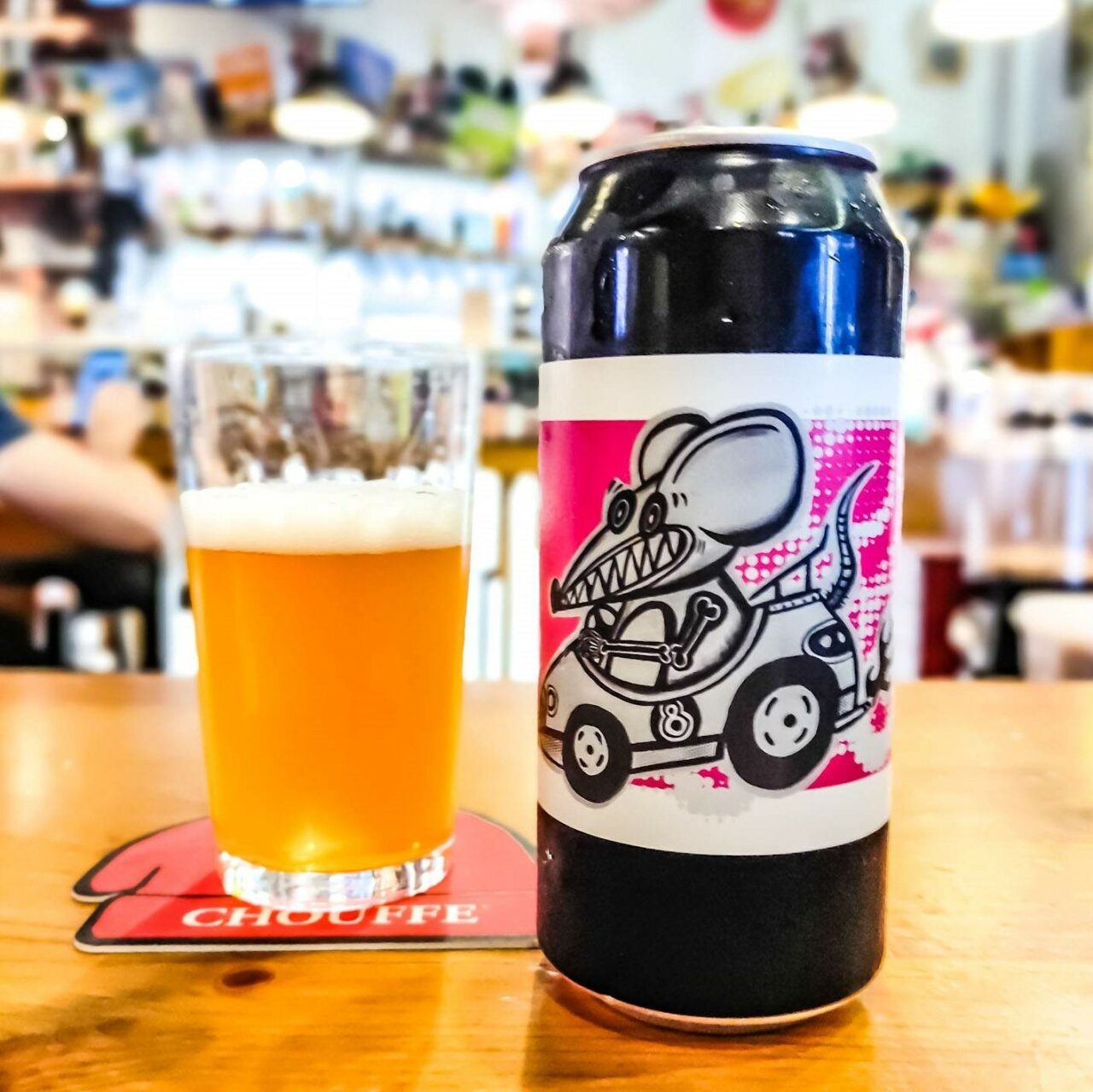 Rat Race (ABV 6,8 %, IBU 36) is a tropical Hazy IPA that has a lovely aroma with citrus fruits and mango. This is a juicy and smooth fruit-bomb, easy and quite light, well-balanced and simply delicious!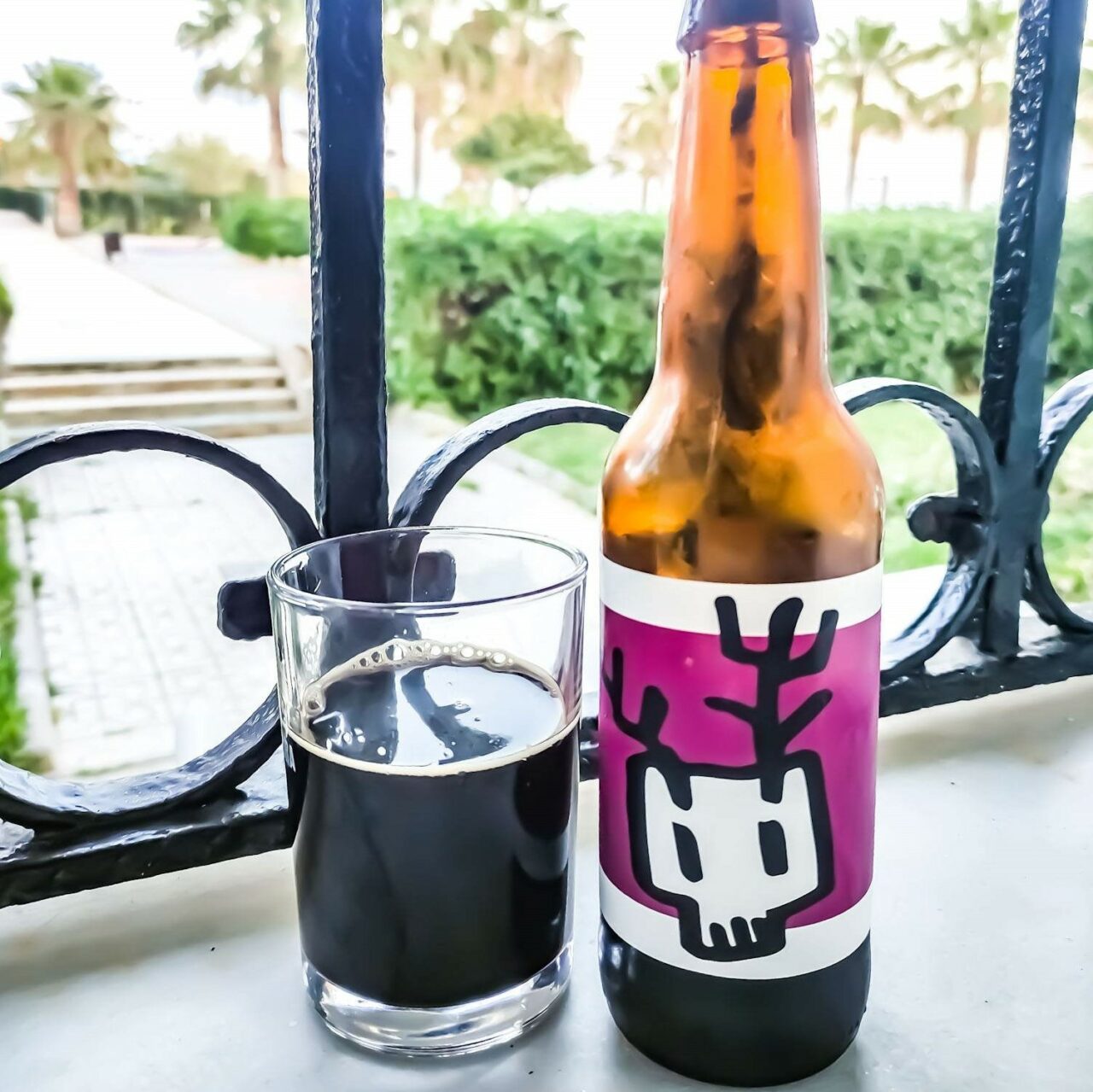 Black Magic (ABV 9,2 %, IBU 80) is a strong, almost black imperial stout. This powerful brew has a charming, sweet aroma with coffee and some vanilla and chocolate notes. The taste is sweet, strong, roasted and warming, with coffee notes all the way through.
We are sorry that this post was not useful for you!
Let us improve this post!
Tell us how we can improve this post?