Craft beer in Antigua Guatemala
Craft beer in Antigua Guatemala
Guatemala, like Central American countries in general, is not in the big league when it comes to craft beer. Artisan beer is not very popular (yet) and the amount of micro breweries is not very high, but craft beer is no longer an unknown concept of course. There are more than twenty breweries in Guatemala altogether, and the amount of microbreweries has increased during the past couple of years. There is potential for the growth of craft beer, especially in the cities where are more tourists and expats, but the cheap commercial lagers will keep dominating the market for sure. In this post we introduce two small breweries in Antigua Guatemala, a beautiful colonial town and a tourism hot spot. We visited Antigua Brewing Company and Antigua Cerveza in December 2019, during our travels in Central America. The brews of both of these artisan breweries were mostly really tasty, but the prices were very high compared to the price level in Guatemala in general.
In our FinnsAway travel blog you can read more about the city of Antigua Guatemala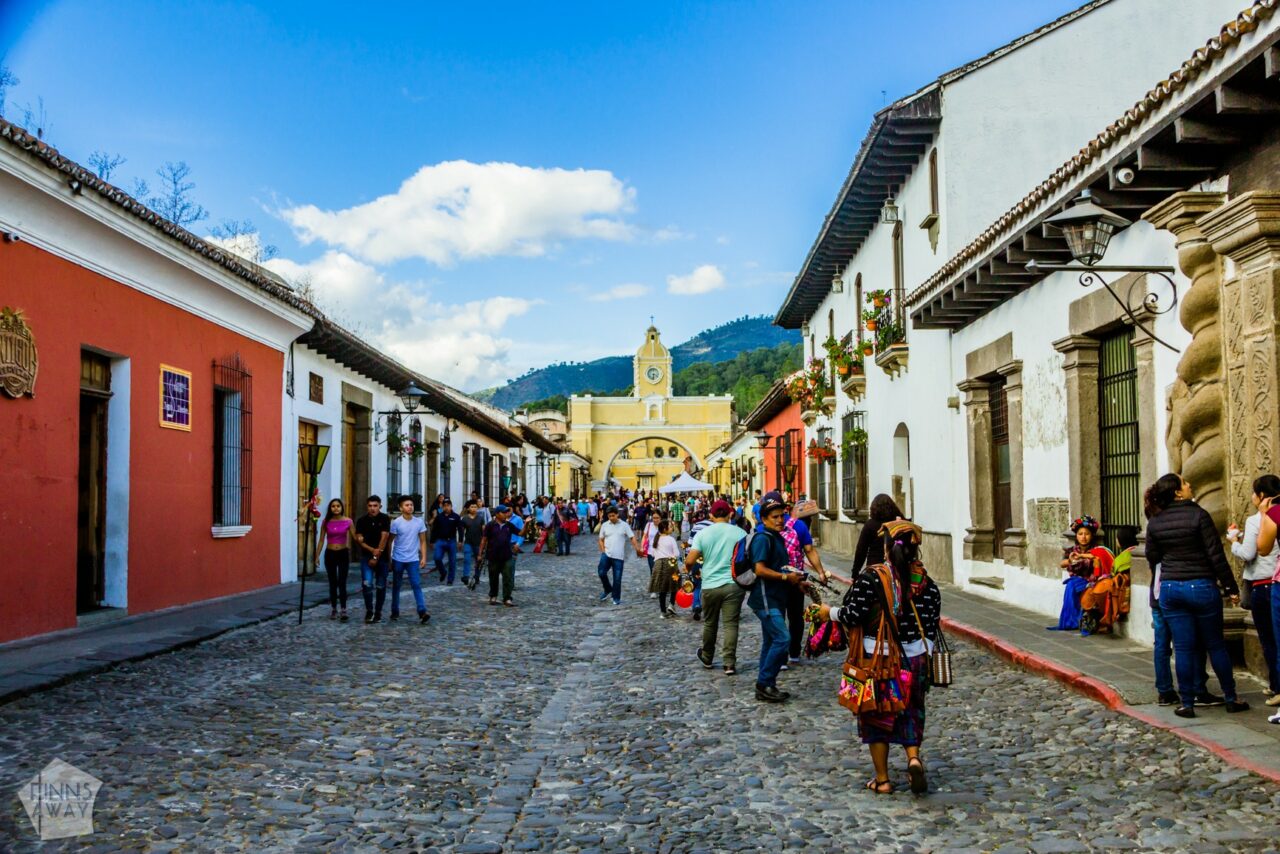 According to the founder and brewmaster Jorge Luis Guzmán, Antigua Cerveza was the first craft brewery in Antigua Guatemala, and the third to open in the whole country. The brewery started already in 2012, but the brewpub was not opened before 2017. Guzmán and his two friends and partners got the idea about founding a brewery in Guatemala when they were visiting in the US, but had a long learning process on how to brew and where to raise capital, before actually starting the business. After months of education and training, brewing had become a passion to Guzmán, but the laws, regulations and permits related to opening a brewery business, importing raw materials and equipment, and selling the beer took still years to tackle. Also finding the customers was a challenge, since craft beer was so new and so different.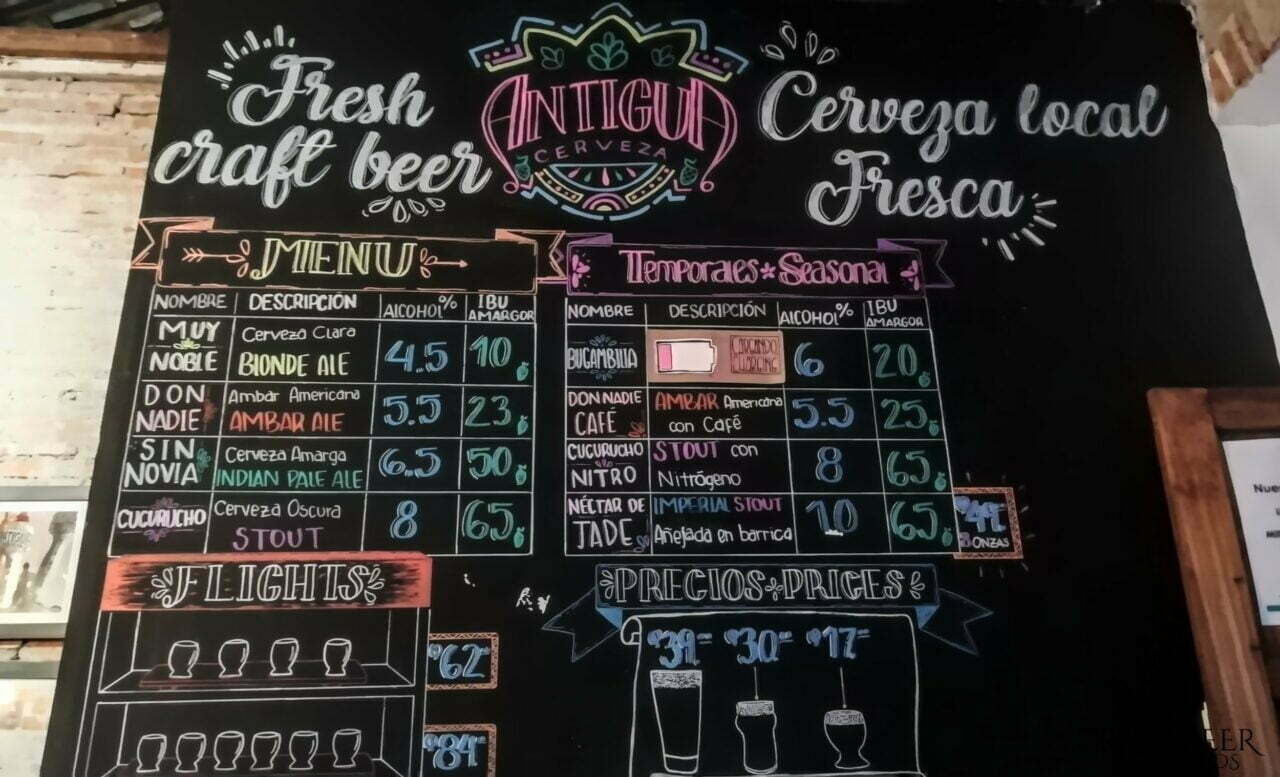 To spread the knowledge about craft beer and to get people engaged in it, Antigua Cerveza educates not just consumers, but also all the staff of the bars and restaurants that sell their beer, and hosts training sessions at the brewery, from the art of brewing to pouring beer and pairing it with food. The flagship beers of Antigua Cerveza are Muy Noble Blonde Ale, Don Nadie Amber Ale, Sin Novia IPA and Cucurucho Stout, and they have several seasonal beers too. The cozy brewpub of Antigua Cerveza is located right in the Antigua town centre.
Antigua Brewing Company was founded in 2015, and the brewery and brewpub is located in an old colonial house close to the famous Antigua Arch and not far from Antigua Cerveza brewpub. Old architecture meets modern brewing equipment in this three-storied building. The brewmaster of Antigua Brewing Company, together with the crew, is committed to brewing the best artisan beer and to promoting the local craft beer culture. They aim to building a strong craft beer industry in Guatemala, together with other breweries and craft beer enthusiasts. Like Antigua Cerveza, also Antigua Brewing Company trains and employs local staff and teaches local crew the art of craft brewing.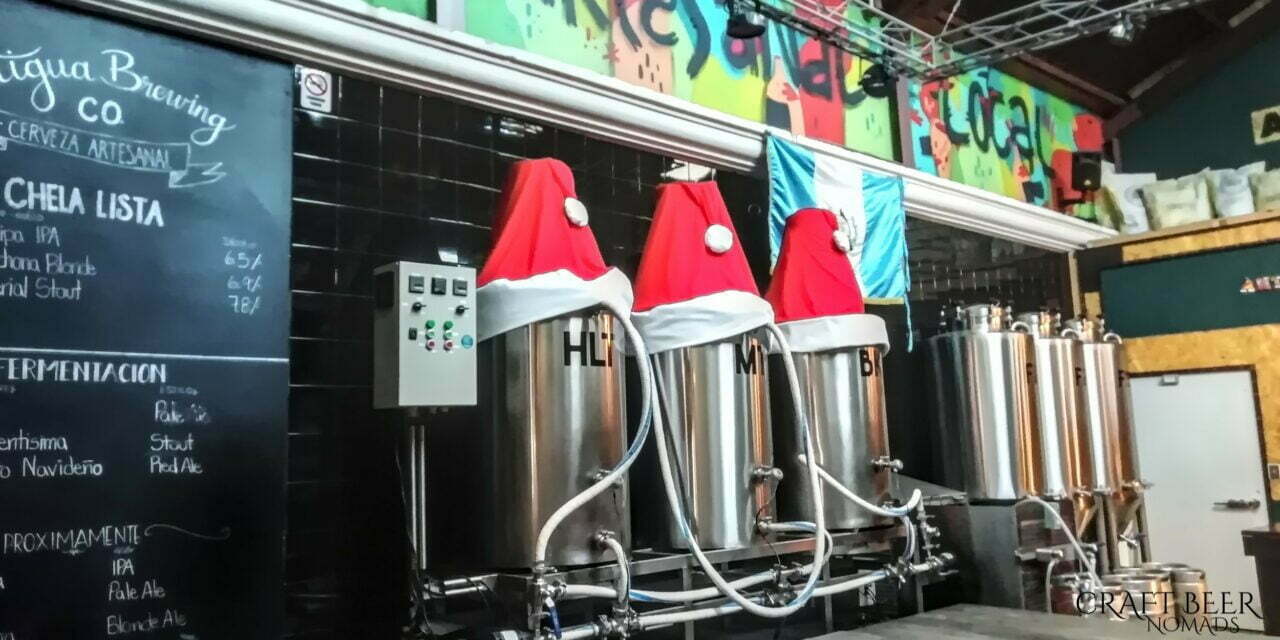 The rooftop terrace of the brewpub offers amazing views over the city and to surrounding volcanoes, and is a great place to sip beer when the sun sets, watching Fuego volcano erupting in the background. The flagship beers of Antigua Brewing Company are Canchona Belgium Blonde, Shute Pale Ale, Fuego IPA and Excelentisima Coffee Stout, and there are several rotating seasonal beers too. In the brewpub you can taste also other Guatemalan brews, some craft beers from abroad, as well as wine, soft drinks and meals. DJ's play music in the evenings and the pub is a venue for community events too. The feel of this brewpub in general was somehow a bit too commercial and tourist-oriented to our taste, but people seemed to enjoy the atmosphere.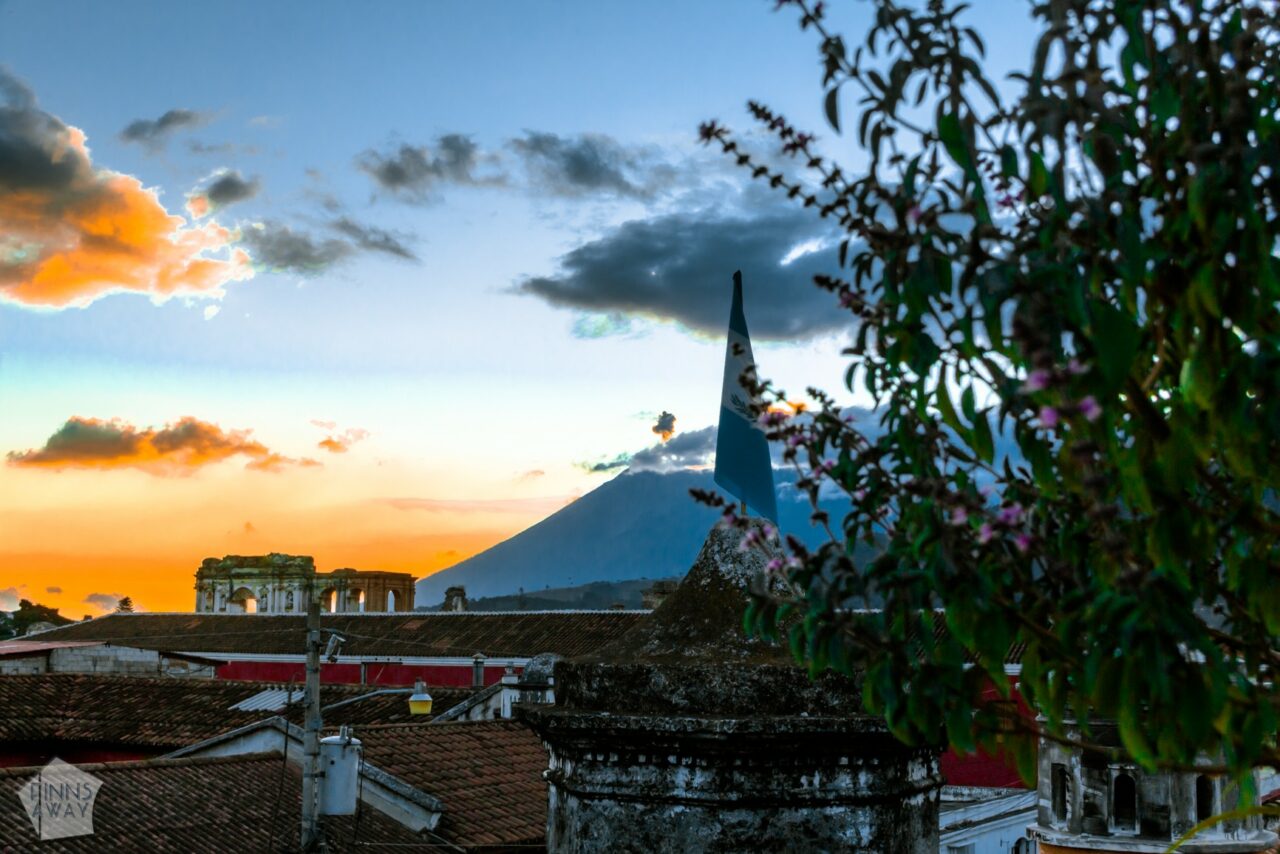 Of the beers that we tasted in Antigua, our favorite was Don Nadie Cafe, an American-style Amber Ale with coffee by Antigua Cerveza.
Have you tasted Guatemalan craft beer, and/or visited Antigua? Share your thoughts in comments!
We are sorry that this post was not useful for you!
Let us improve this post!
Tell us how we can improve this post?