Craft beer in Barcelona: BlackLab Brewhouse & Kitchen
Barcelona in Catalonia, Spain, is a wonderful travel destination for craft beer enthusiasts, with a huge number of taprooms, craft beer pubs and several great breweries. BlackLab is a small, family owned brewery and restaurant, that operates right by the Port of Barcelona, next to some of the most famous beaches of Barcelona, in a beautifully renovated building. In this post we introduce this lovely brewery, that has a tasty selection of artisan beer to be paired with their fusion cuisine delights.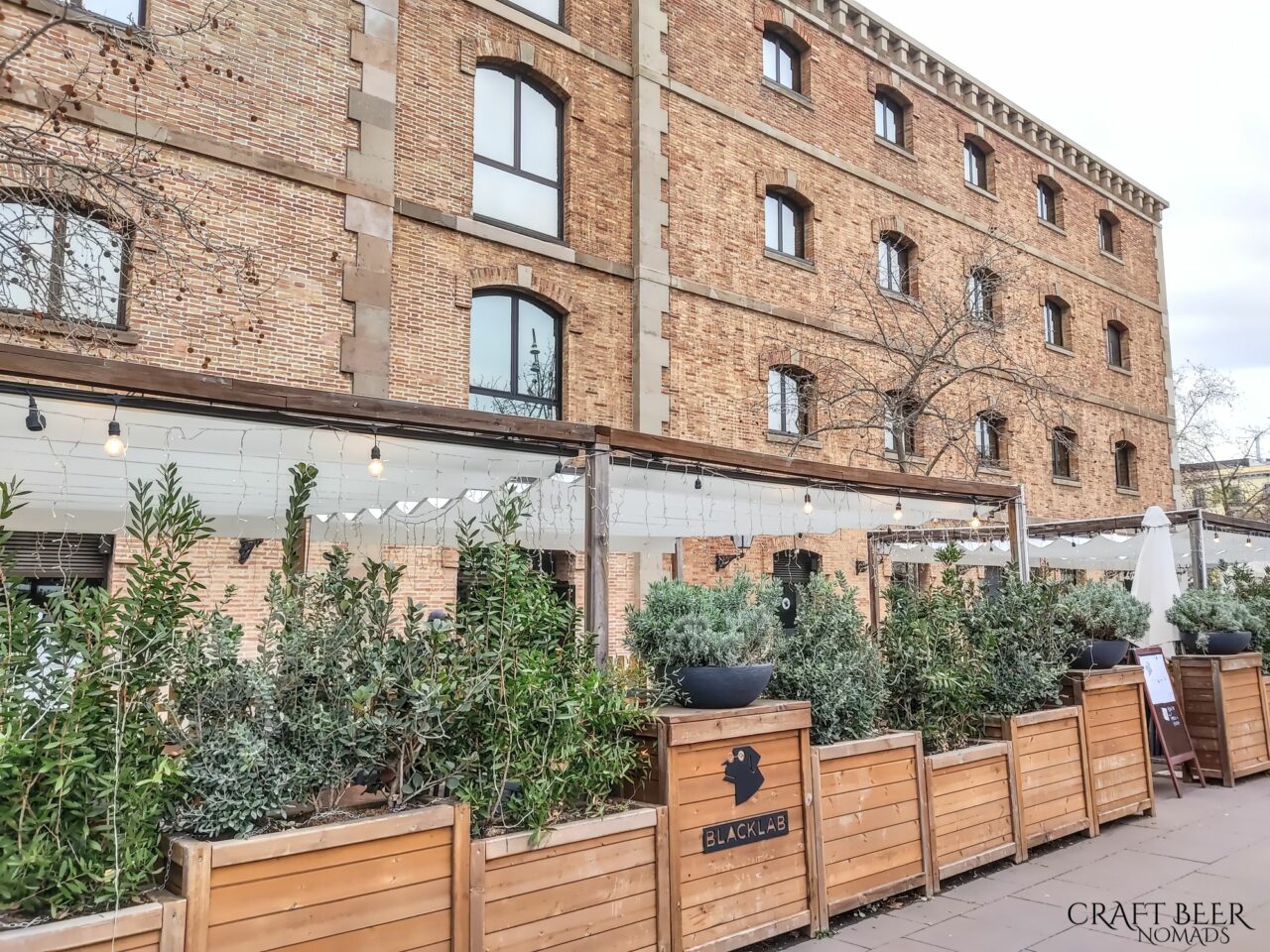 History of BlackLab in a nutshell
Founded back in 2014, BlackLab is one of the first brewpubs of Barcelona. Behind it is a American – Chinese-Spaniard couple Matt and Jing, who met while studying in Chicago. Matt used to be a home-brewer, with a passion to try new styles. When the couple then settled in Barcelona in 2010, they couldn't help but notice that the craft beer culture in the city was almost non-existing. They understood the potential though, Barcelona being not just a popular travel destination, but also home to a growing amount of expats, with constant thirst for unique craft beers.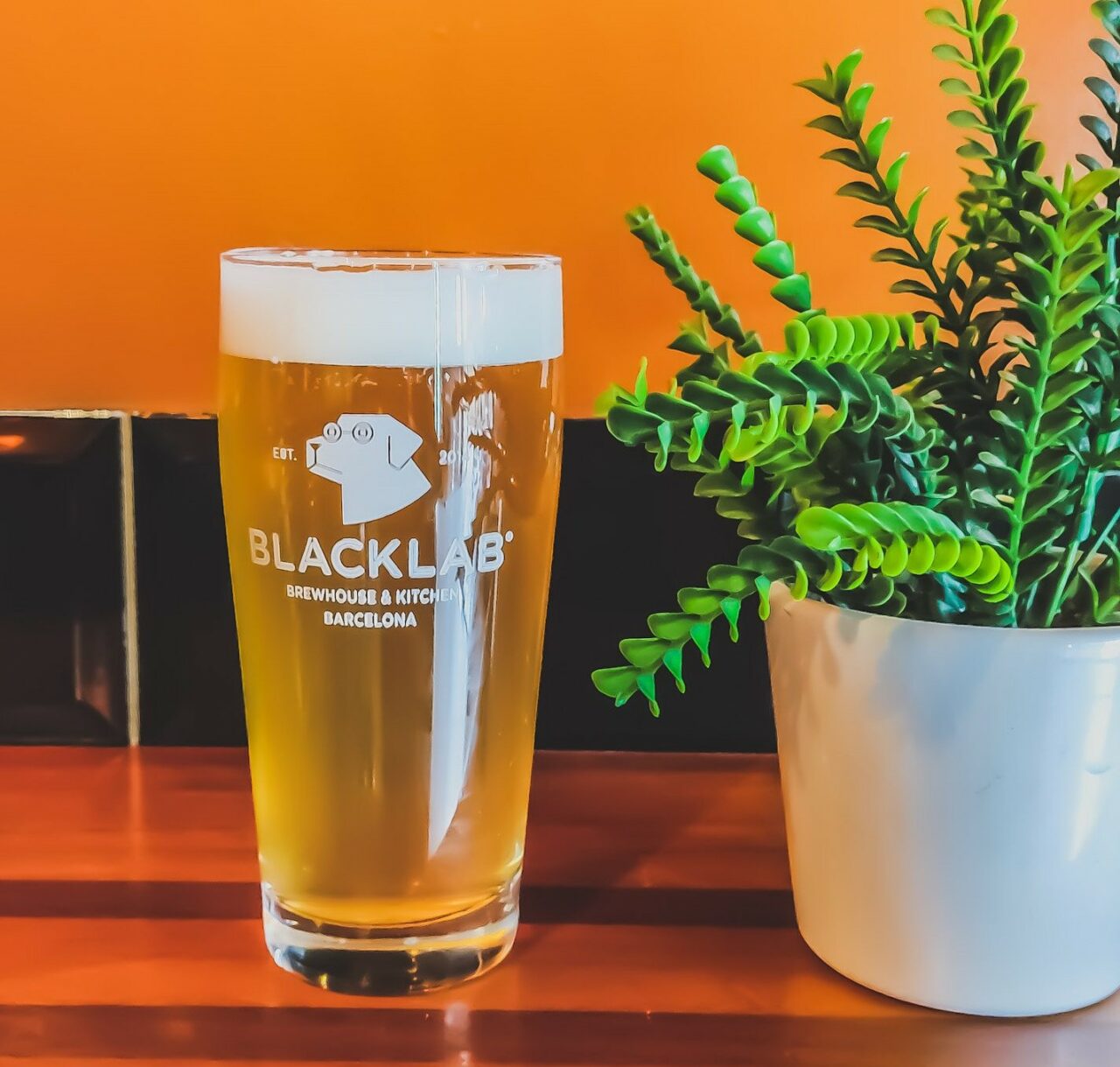 And so the duo decided to expand their beer hobby to founding their own brewpub and restaurant, where they could serve both artisan beer and Asian-American food. They gathered funding and found the perfect place for the brewpub from an old warehouse building, next to the Port of Barcelona. Their background with architecture helped in renovating the building to a beautiful restaurant with an inviting terrace. The brewery operates right next to the restaurant, behind a glass wall. The source if inspiration for the name of the place, as well as the logo, is the founders dog, Lola the Labrador. The dog-logo was completed with glasses, that symbolize laboratory and the science behind brewing beer.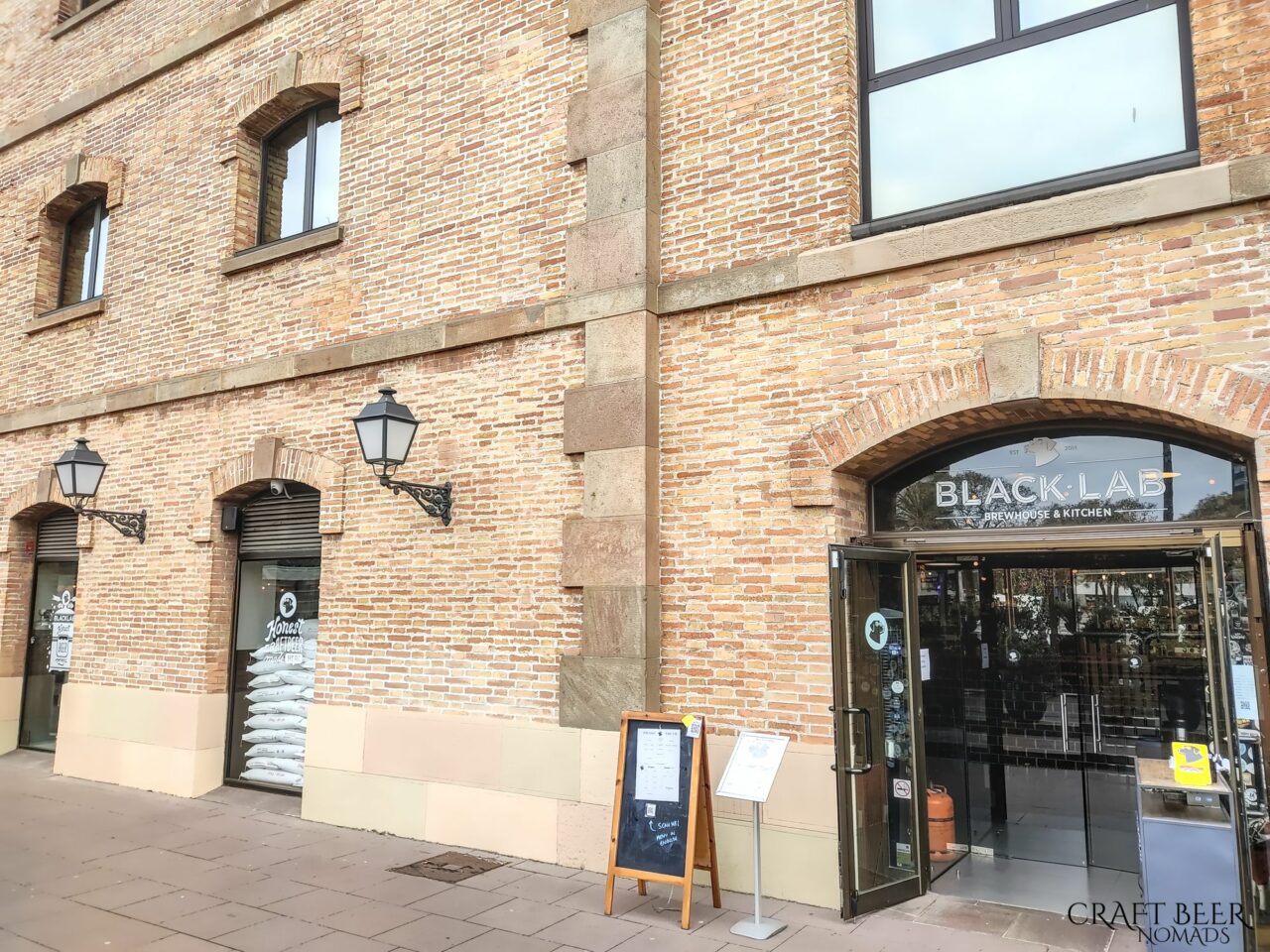 Since the beginning BlackLab has been very popular among expats and tourists, but during the years also a growing amount of local people has found this atmospheric restaurant with tasty artisan beer and mouth-watering cuisine. Pandemic hit the business hard of course, but setting up an online store helped BlackLab to survive over the worst times.
Craft beer, food and music in an atmospheric taproom
Today BlackLab brewpub is a great place to taste fresh and creative craft brews and spend quality time with friends, for example before or after going to the beach. The beer tasting can be combined with Asian-American inspired delicacies, and on weekends there is also live music. BlackLab supports local musicians in Barcelona by hosting live concerts every Saturday, and has also offered their walls for local artists to showcase their work.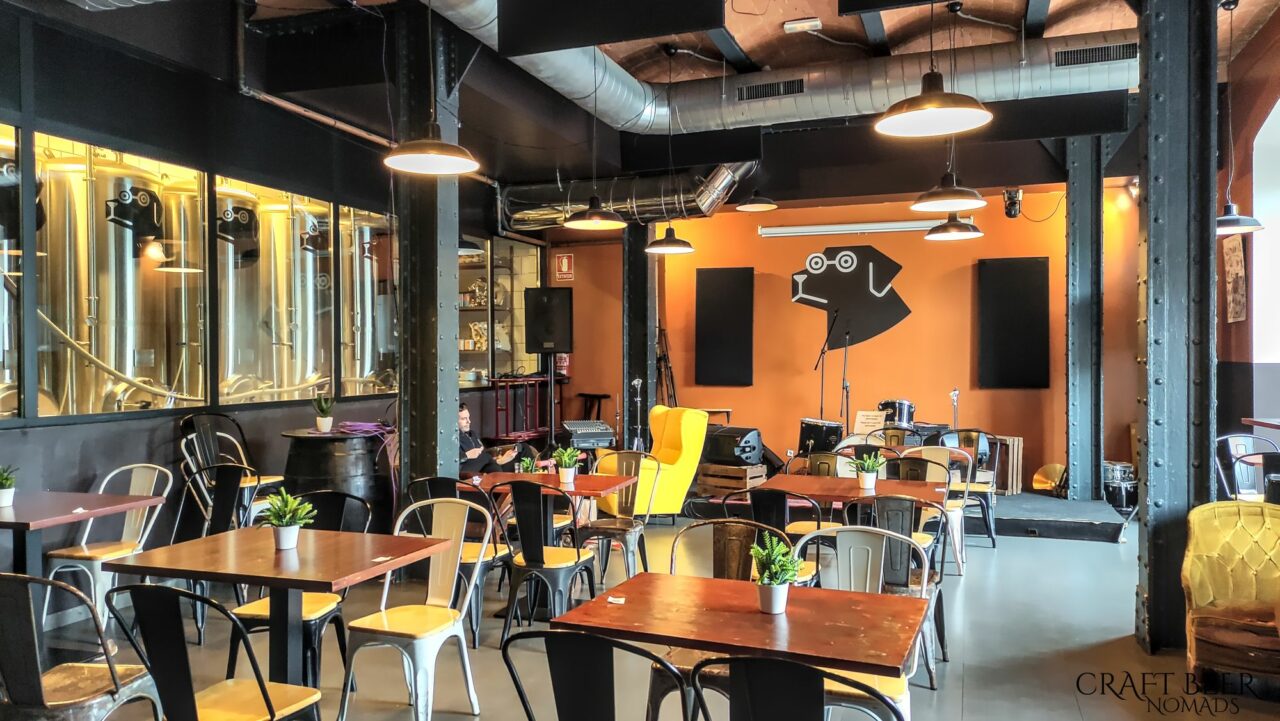 BlackLab creates craft beer with love, from quality ingredients, in small batches and in different styles, constantly developing something new and interesting. Their best seller is an IPA called Claudia, and altogether they have created more than 120 different beers. Of the beers that we tasted during our visit in February 2022, our favorite was Cold Cold Heart, a roasty, sweet, dark and full Imperial Milk Stout.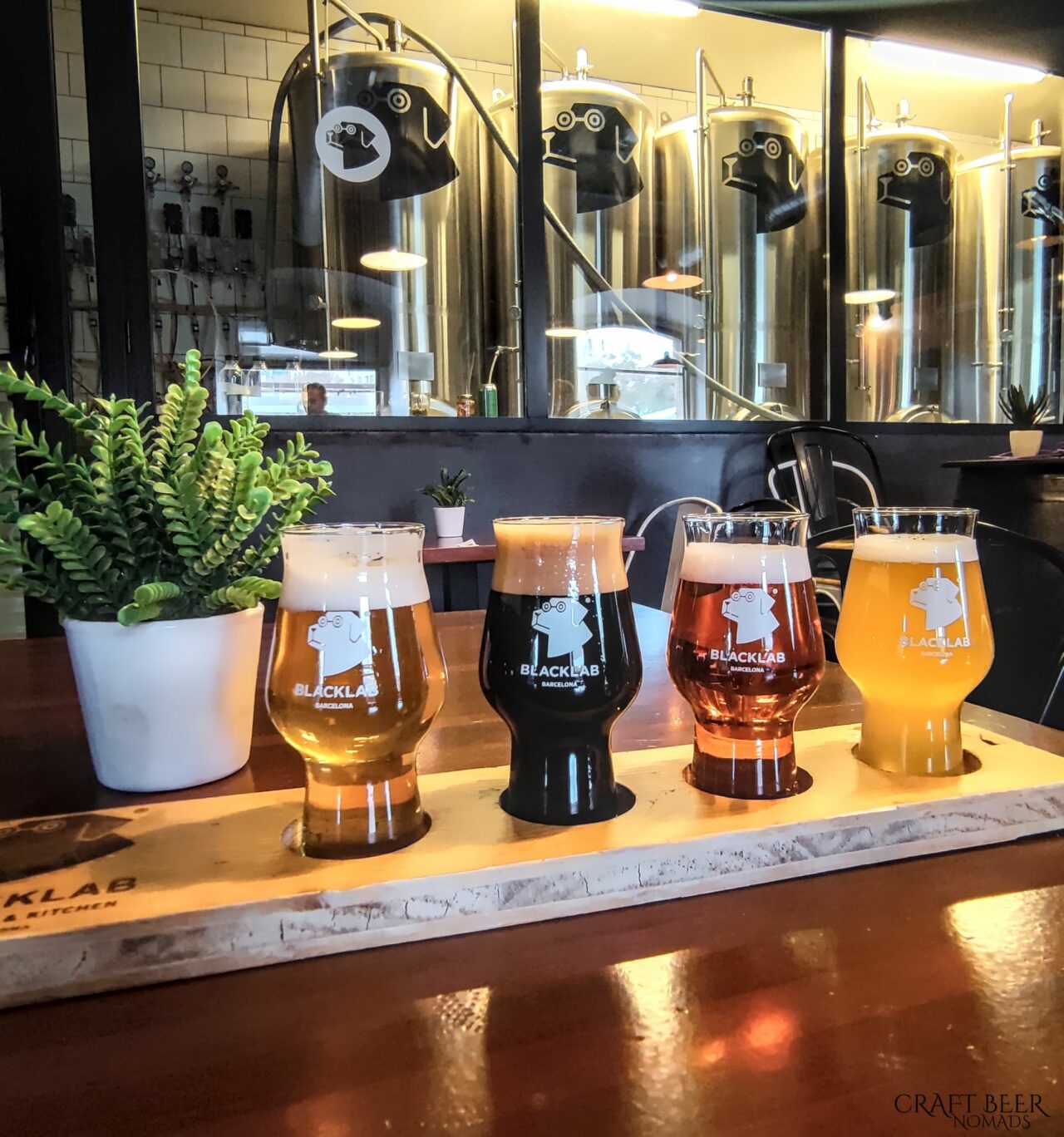 A warm recommendation to check this place out when you travel to Barcelona! Before your visit you can read more about the brewpub and BlackLab beers in their website BlackLab.es.
We are sorry that this post was not useful for you!
Let us improve this post!
Tell us how we can improve this post?