Craft beer in Barcelona: Introduction
Barcelona is one of the most iconic cities in Europa and a popular travel destination suitable for a city holiday all year round. Barcelona is also on the wish list of many beer tourists, as the craft beer scene of Barcelona is at least one step ahead of other large cities in Spain, and there are several internationally known breweries operating in the city and its surroundings. Barcelona can be called the craft beer capital of Spain, and craft beer enthusiasts can taste brews by award-winning craft breweries, visit several tap rooms and brew-pubs in the city center, and make a pub tour in bars focused on local artisan beer. In this post we introduce Barcelona and surroundings as a craft beer destination with short introductions of breweries and the best craft beer pubs in the city.
Coverpic by Logan Armstrong | Unsplash
During a short city holiday, it's almost impossible to get to know everything that Barcelona has to offer, both in terms of sights and beer, but if you do a little planning in advance, you'll certainly be able stop in some of the brewery restaurants and pubs when exploring the city. An actual brewery tour requires a little more time and effort, as several breweries considered to be from Barcelona are actually located quite far from the city, and the best way to reach them is to rent a car. Of course, fresh products by these breweries can also be found in the tap rooms, pubs and beer shops right in the city center.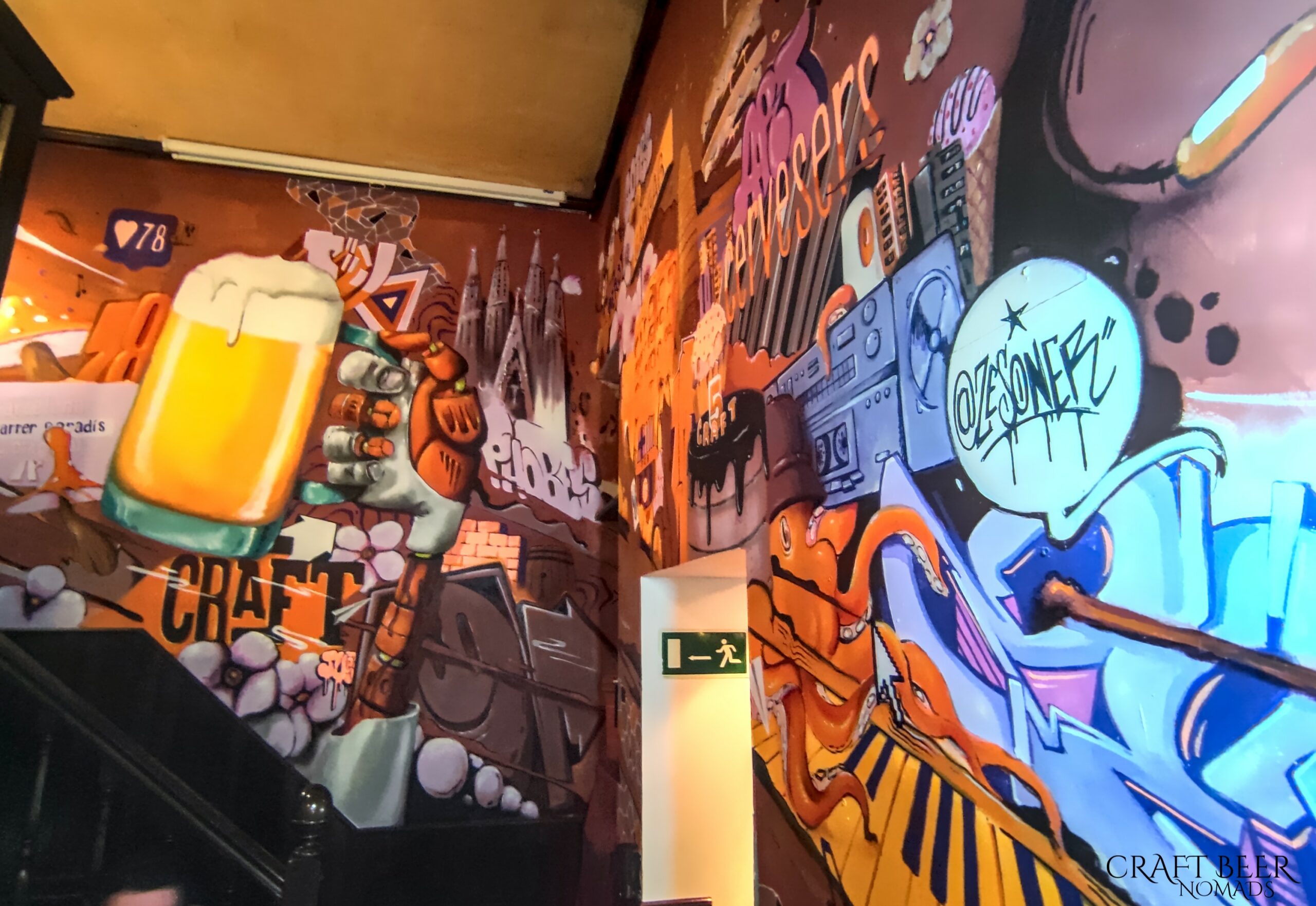 Barcelona's most interesting microbreweries
Perhaps the most famous microbrewery in Barcelona, Garage Beer, has several locations in the city. The original brew-pub, founded in 2015, operates in the heart the city in the famous Eixample area.
The main factory was opened in 2017 and is located in the Sant Andreu de Palomar district. The newest location is a trendy, club-like tap room and restaurant in Poblenou, right next to the beach. Garage crew loves to create hoppy IPAs from sessions to triples, hazy and clear, but they also brew a lot of stouts and sours for example, and have done several collaborations with breweries from both Spanish and abroad.
Read more about Garage: Craft beer in Barcelona: Garage Beer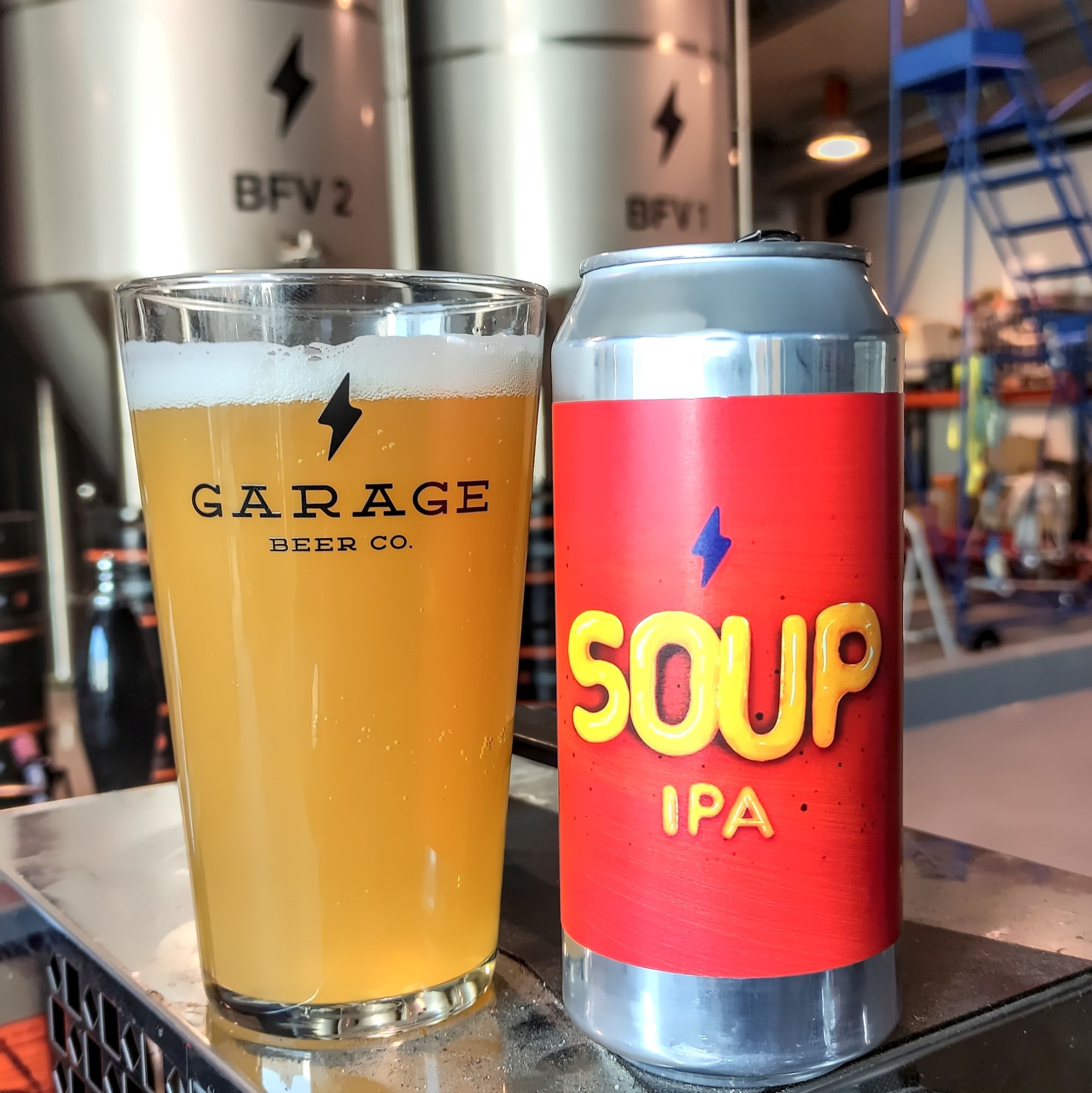 Freddo Fox, formerly known as Edge Brewing, also operates in Poblenou, in the neighborhood of the 1992 Olympic Village. In addition to the selection of bottles, the beer shop on the side of the brewery has two tasting taps. Freddo Fox beer selection is particularly focused on hazy IPA beers, but there are also options for the lovers of sours and stouts, for example.
In the district of La Verneda i la Pau, you can find Almogaver, a small brewery that started as a contract brewery in 2009, founded its own brewery in 2016 and has since grown into an international player. The brewery has a taproom and a restaurant, where you can enjoy beer with burgers, among other food.
In a very central location in the port of Barcelona, in a wonderfully renovated old warehouse building, you'll find BlackLab Brewhouse & Kitchen. The brewery and restaurant was founded in 2014, and nowadays there is also an online store, with deliveries to Spain and abroad. The spacious brewery restaurant is especially popular on weekends, when you can enjoy live music in addition to beer and food.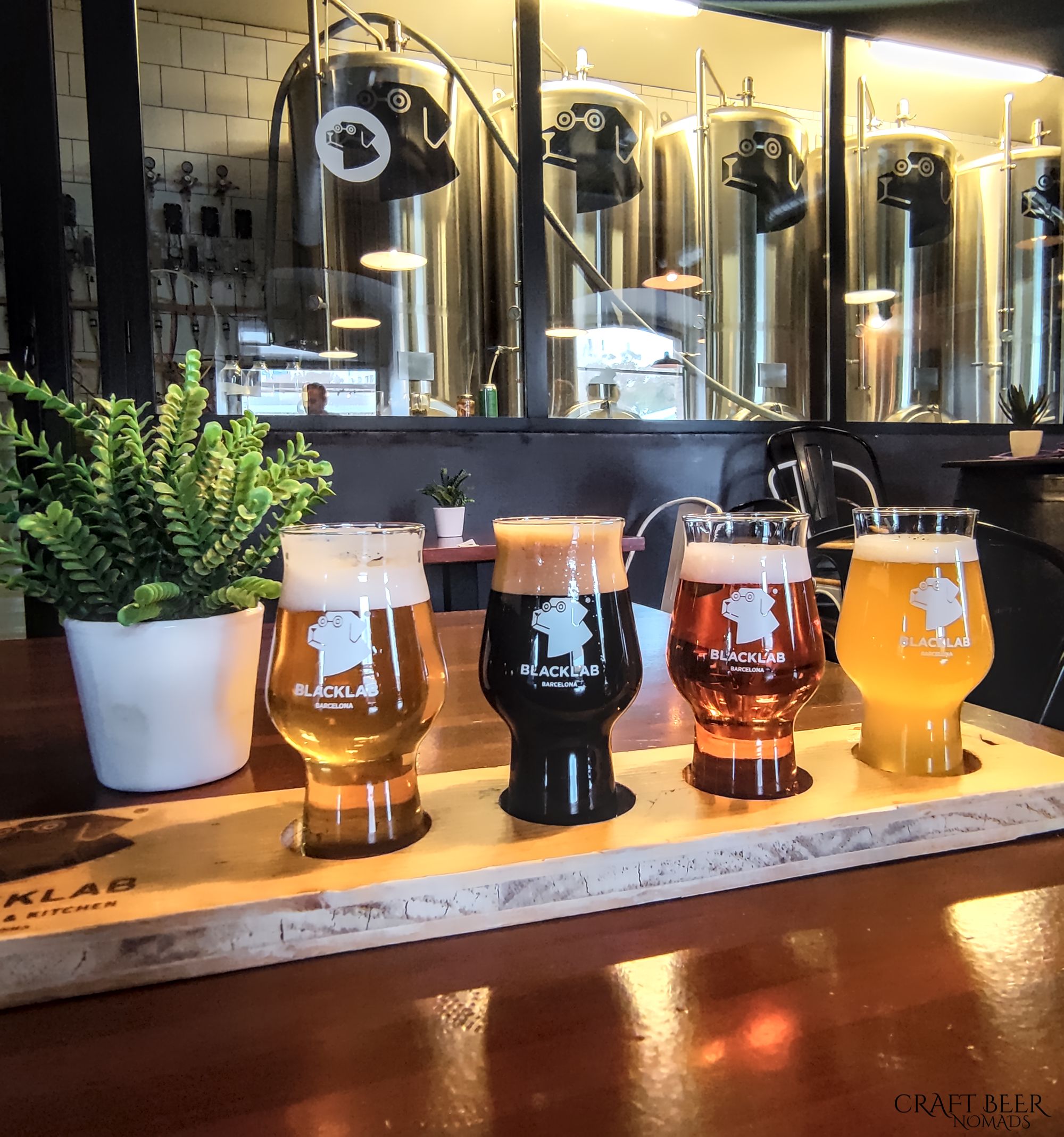 Tibidabo Brewing, located in L'Hospitalet de Llobregat, was one of our favorite brewpubs in Barcelona. Don't let the location in an industrial area fool you, because Tibidabo taproom and brewery is a great place to hang out. The beers are dispensed from self-service taps, so you can taste them exactly as much as you want. There are also some pub food options and various games, and you can buy souvenir beers in both bottles and growlers.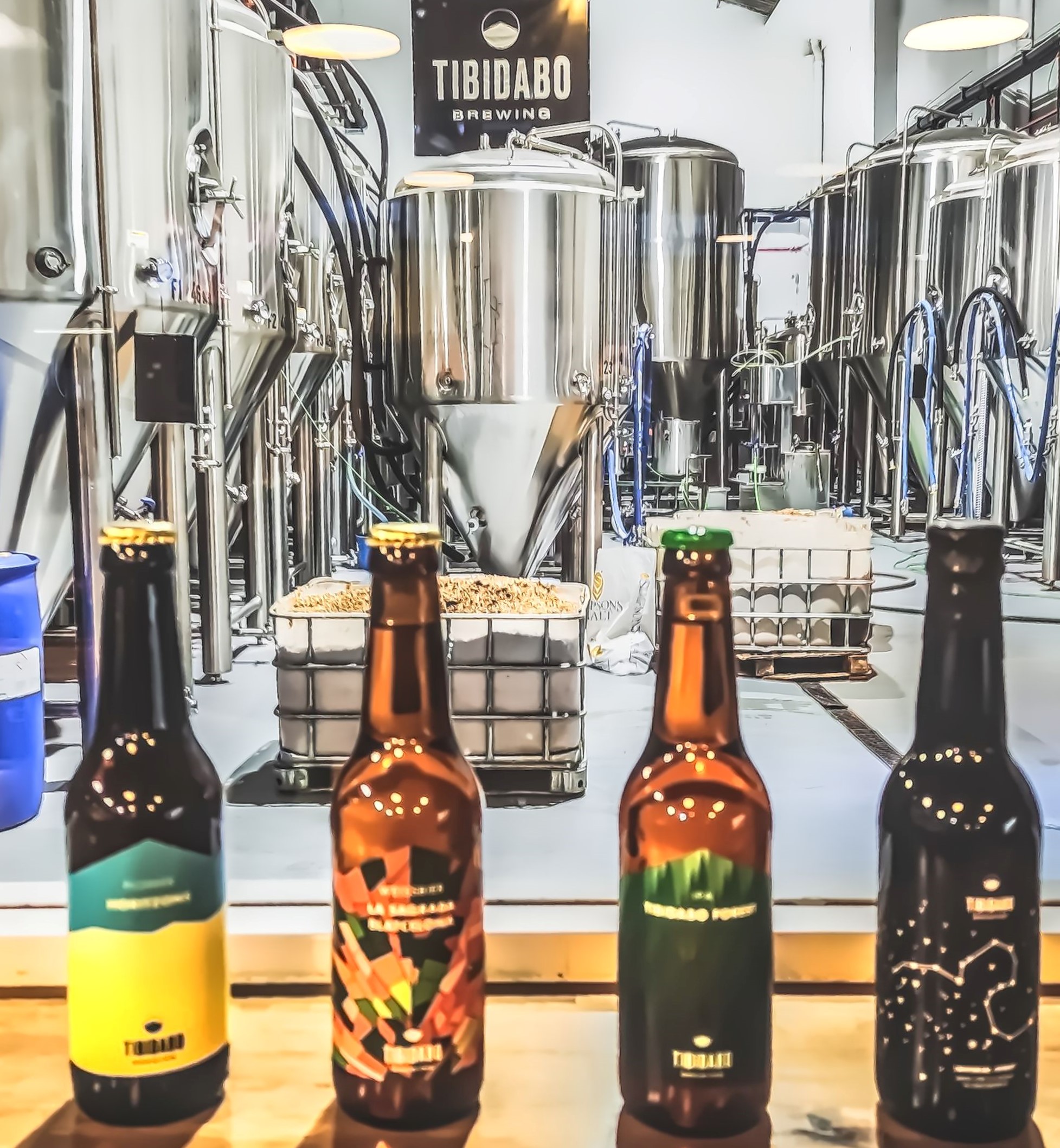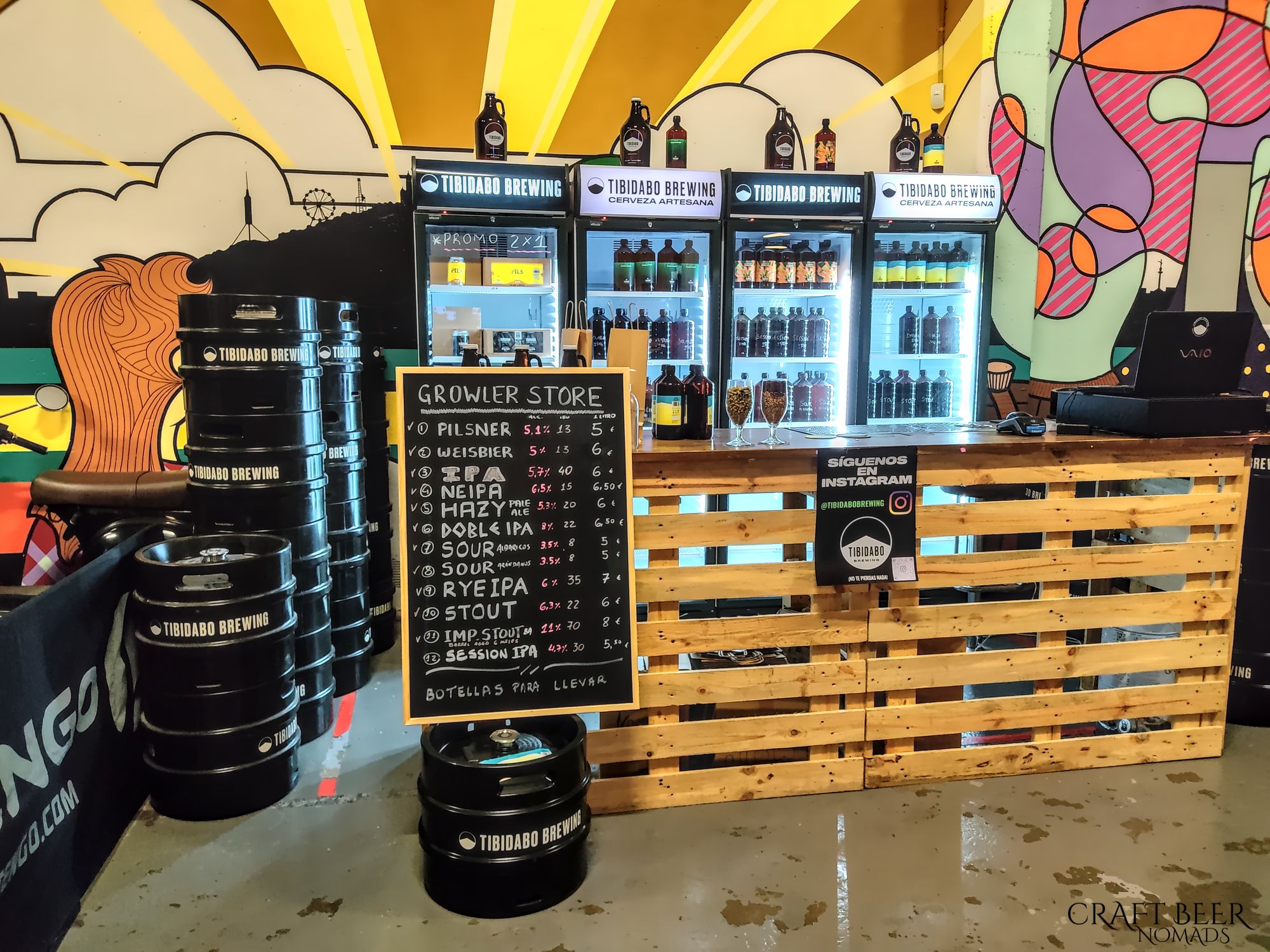 In addition to these breweries mentioned above, also check out Nemesis Craft Brewery, Abirradero: Craft Beer & Tapas and Birra 08; all of them are smaller brew-pubs in central Barcelona. Furthermore, for tasting La Quince beers (microbrewery from Madrid) with tasty pizzas, Brew Wild Barcelona in Eixample is a great spot.
On a brewery tour around Barcelona
There are a couple of well-known microbreweries located outside of Barcelona. Visits to these breweries (check the opening hours before you go) can be combined for example with a day trip to the wonderful Montserrat mountain, where you can admire massive stone columns and visit a monastery built right on the mountainside.
Cerveses La Pirata brewery is located in the village of Súria, just under 80 kilometers north-west of Barcelona. La Pirata is quite an international brewery these days, operating with an annual capacity of around 400,000 liters. La Pirata started as a nomadic brewery, and established its own production facility in 2015. They produce beers on a relatively large scale, and do a lot of cooperation with breweries from around Europe. In the neighboring village of Súria, Valls de Torroella, operates Cervesa Guineu, an innovative microbrewery that has been brewing since 2008.
Read more about our visit to La Pirata: Cerveses La Pirata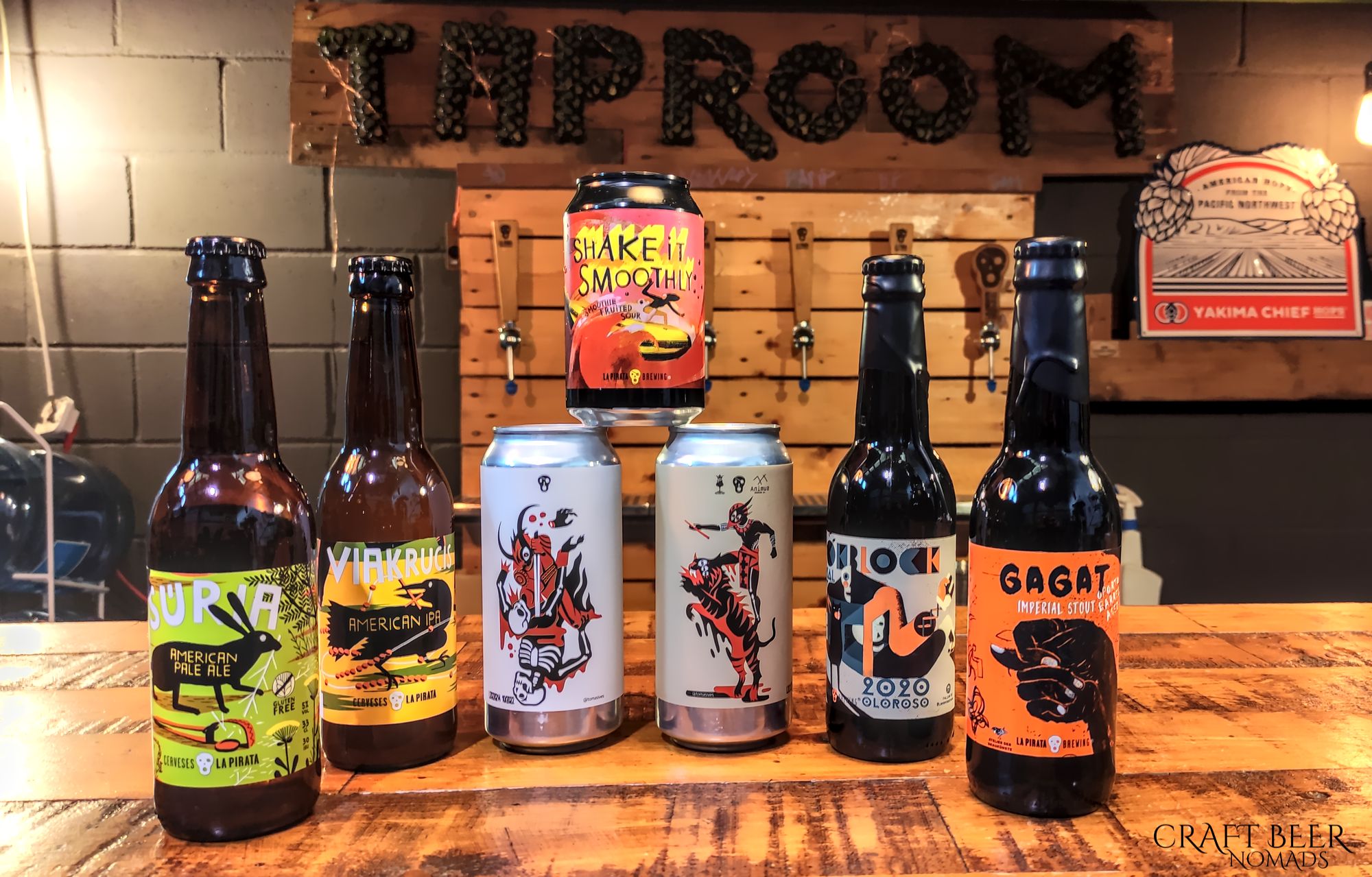 A little closer to Barcelona, in the village of Sant Llorenç d'Hortons, south of Montserrat, you can find Cervesa Espiga, a microbrewery that has been operating since 2013. Espiga has an easy core beer selection and a limited editions series with bolder brews, including various barrel-aged beers. The brewery, which previously focused mainly on IPA beers, has recently expanded its selection, and cooperates with local wine producers, utilizing not only wine barrels, but also grape skin mash and wine yeasts in the production of sour beers.
Read more about Espiga: Cervesa Espiga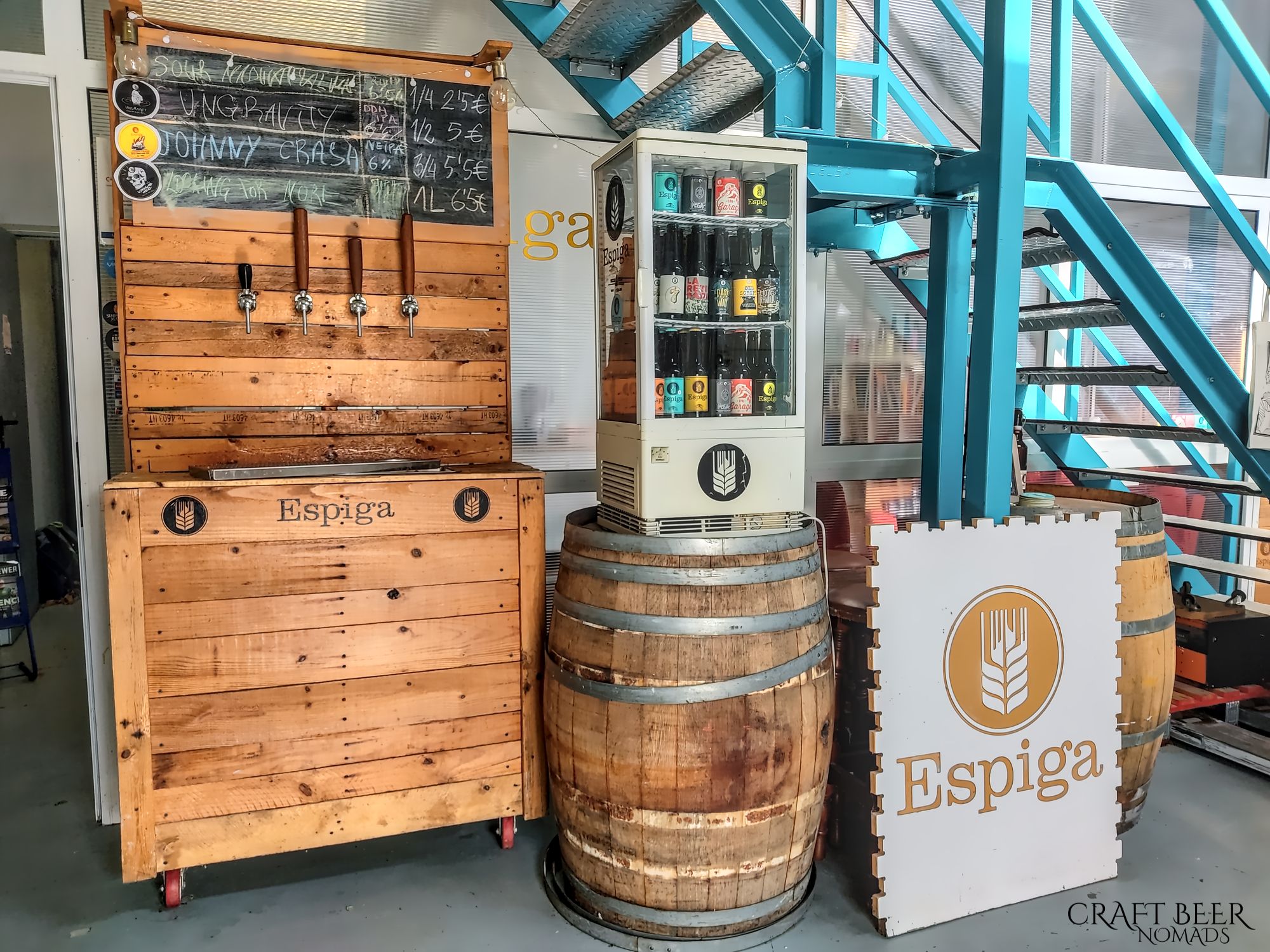 Craft beer pubs in Barcelona city center
As mentioned, it's quite easy to find craft beer in the center of Barcelona, and several craft beer pubs have a wide selection of local beer on tap. Naturally, we haven't visited all the pubs of the city, but introducing here shortly a few of our favorites so far.
Right next to the popular La Rambla street, are the maze-like Gothic quarters, that almost everyone traveling to Barcelona wants to visit. Behind the gigantic Barcelona Cathedral, on a rather small side street, a thirsty tourist can find Craft Barcelona pub. The tap selection has something for everyone, from easy commercial pilsners to strong Imperial Stouts, but the selection of local beers was quite limited at least at the time of our visit. However, the place is quite atmospheric, and the location is so central that it's easy to stop by and take a look at the day's offerings when doing a sightseeing tour in the Gothic quarters.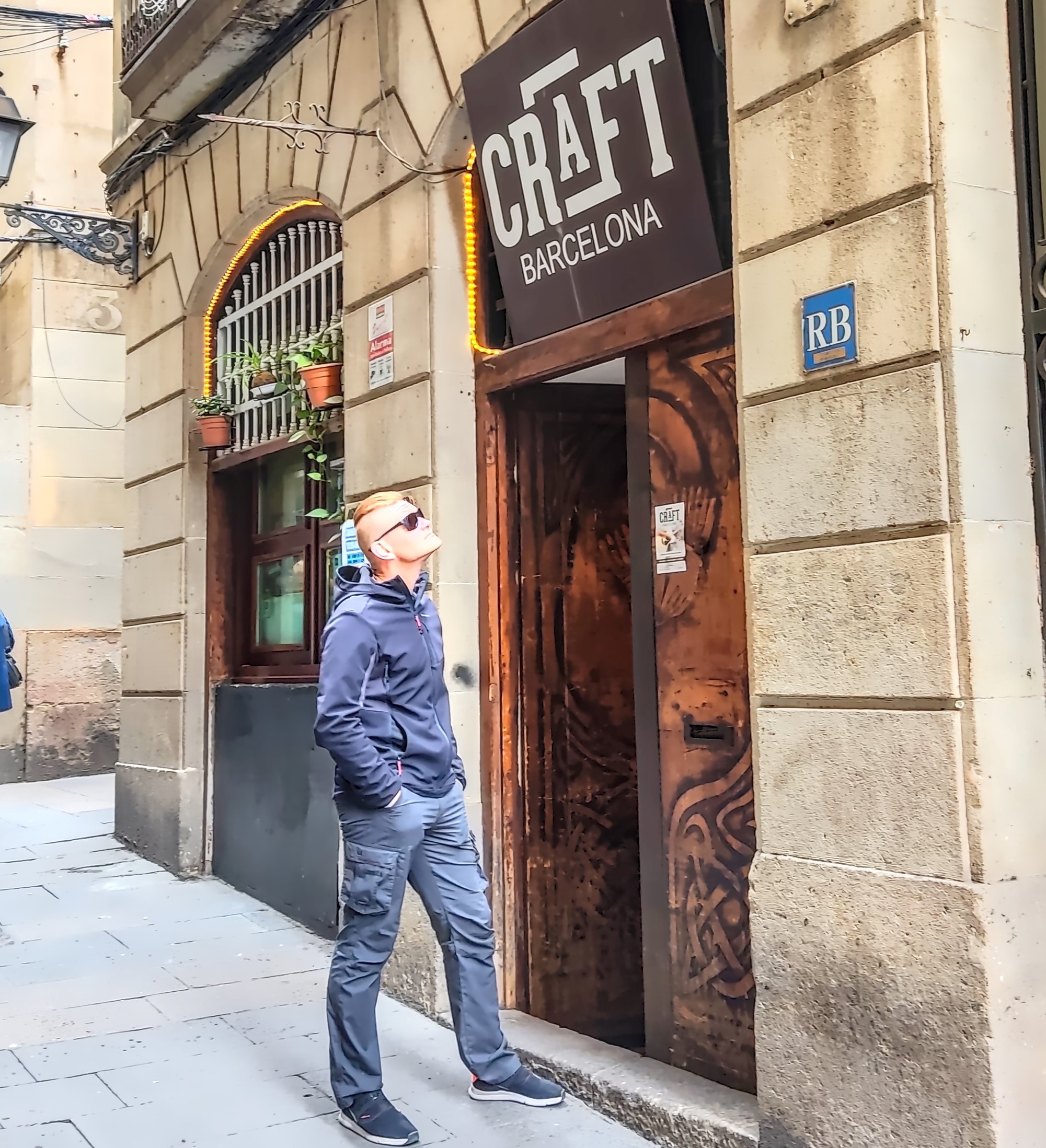 In Eixample area, almost next door to the Garage brew-pub, there is BierCaB, a beer pub with 30 taps. BierCaB serves a wide range of beers from Catalonia, from other parts of Spain and abroad. The cozy restaurant is also a good choice for dining, enjoying tapas or burgers. Right next to the pub is also a craft beer shop by the same name.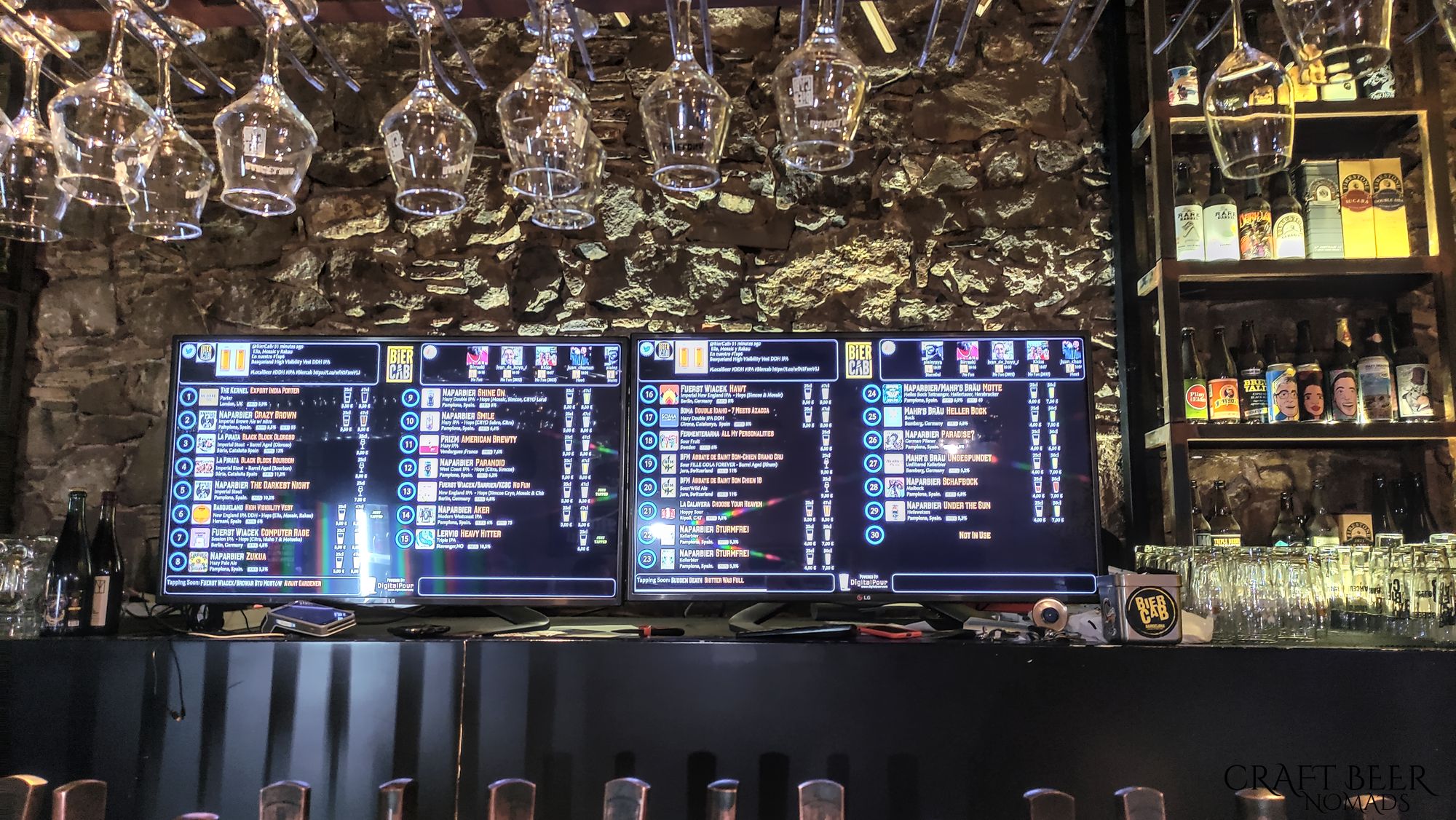 A few blocks from BierCaB towards the world-famous La Sagrada Familia is CocoVail, an America-themed beer and sports bar with 24 rotating beer taps. Also worth mentioning is 2D2Dspuma in the Sant Andreu area, a small nine-tap craft beer corner pub and store.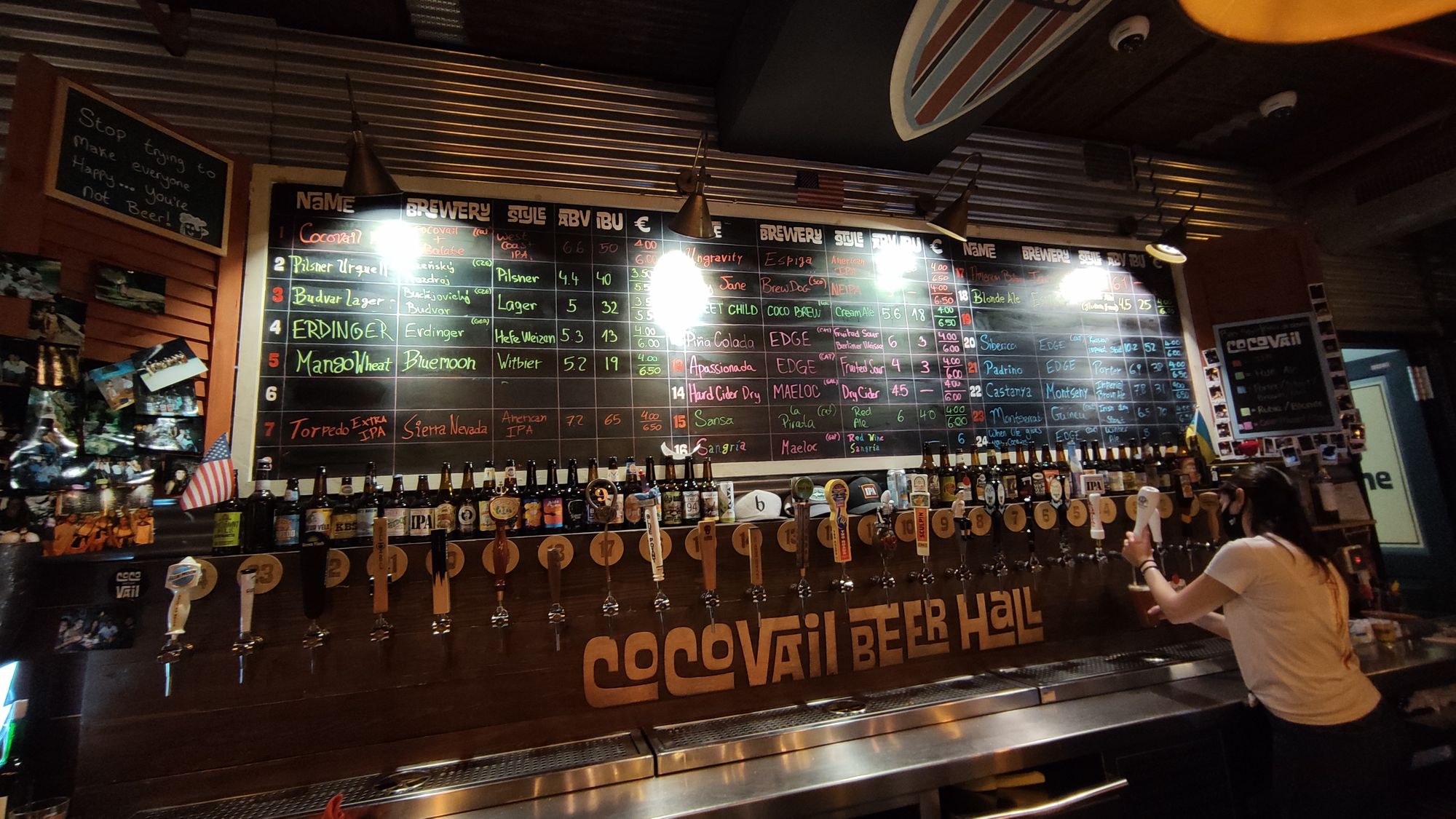 We are sorry that this post was not useful for you!
Let us improve this post!
Tell us how we can improve this post?