Craft Beer in Berlin: Brauerei Lemke
When exploring the craft beer scene of Berlin, we learned that the traditional German beer styles are still today very popular, and there are not that many breweries that focus on modern beer styles. But luckily the few that there are, produce excellent artisan beers in various styles. In this post series we introduce Berlin-based microbreweries, that we visited during our six-weeks stay in the city in autumn 2021. In this second post of the series we introduce Brauerei Lemke, a wonderful brewery that has been creating both classic and modern craft beers in Berlin since 1999.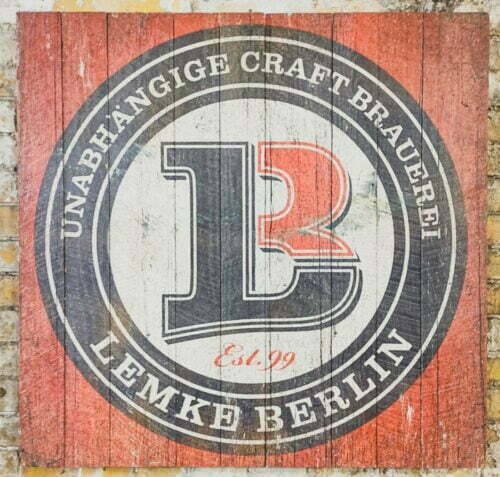 Lemke Brewery is a pioneer of the new wave of craft beer in Berlin. The operations started back in 1998, when Oli Lemke welded his own brewing system in a garage. With the help of friends, an old S-Bahn warehouse at Hackescher Markt in central Berlin was turned into a small brewery soon after, and in 21st November 1999 Brauhaus Lemke opened its doors and served the first beers. The first Lemke beer was an award-winning, aromatic dark (Vienna) lager called Lemke Original, and it is still brewed today, with the same recipe!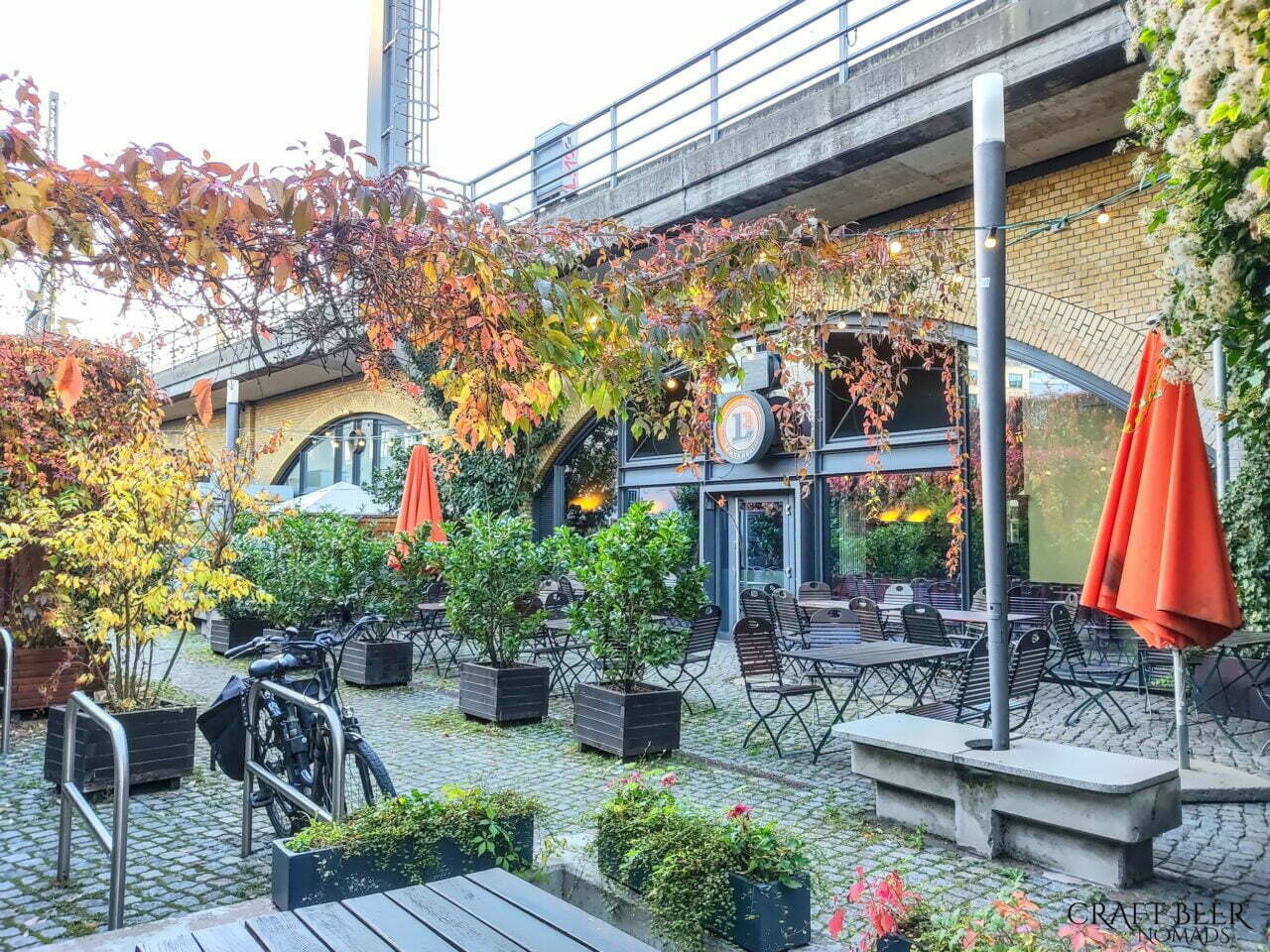 "Our creativity knows no bounds except: malt, hops, yeast and water. Our ingredients are: experience, passion and curiosity. Masterfully from a single source. For everyone who appreciates good beer."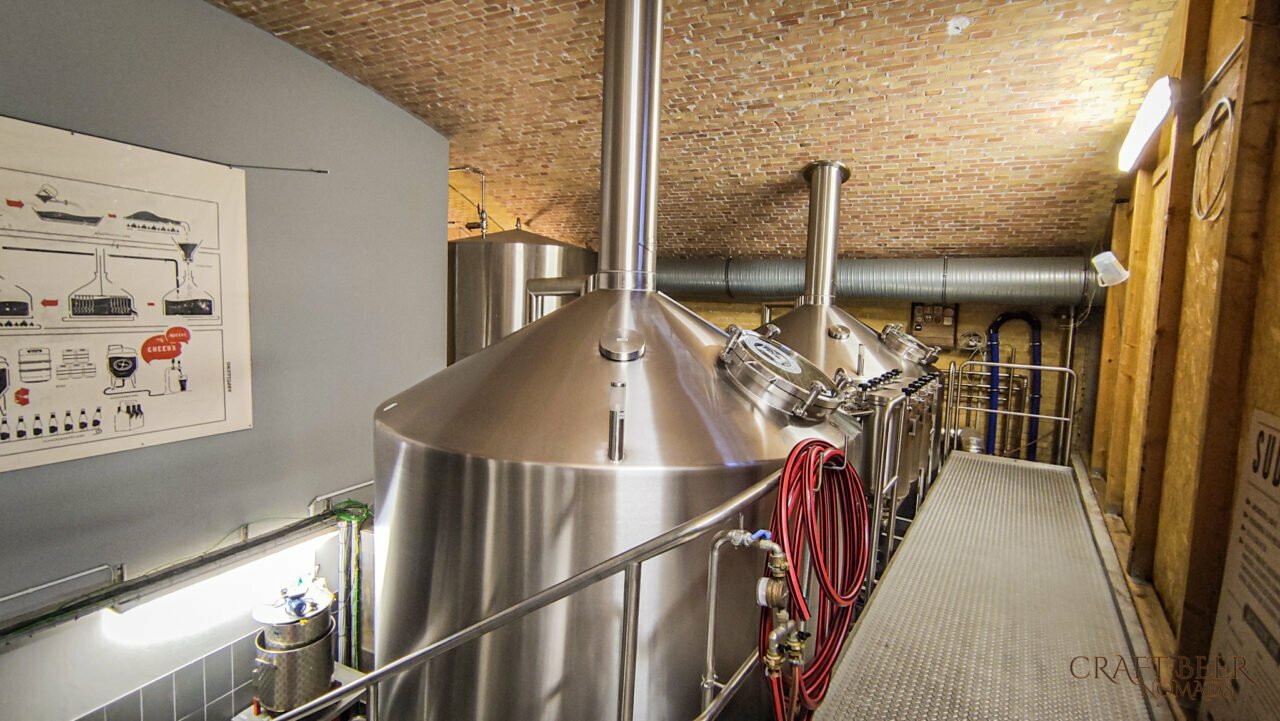 But how did Oli Lemke end up being a brewer and a craft beer enthusiast? Before building his first brewing system, he had studied brewing engineering in VLB Berlin, an institute that provides research, training, education and service for the brewing industry. He had also traveled around the world a lot, gathering knowledge about brewing, working in the industry and building breweries in Japan. From the beginning of Brauerei Lemke, Oli and the team have brewed a lot of different styles and both traditional and experimental beers. Oli himself is still today actively participating in the brewing and quality control, and he also keeps traveling the world.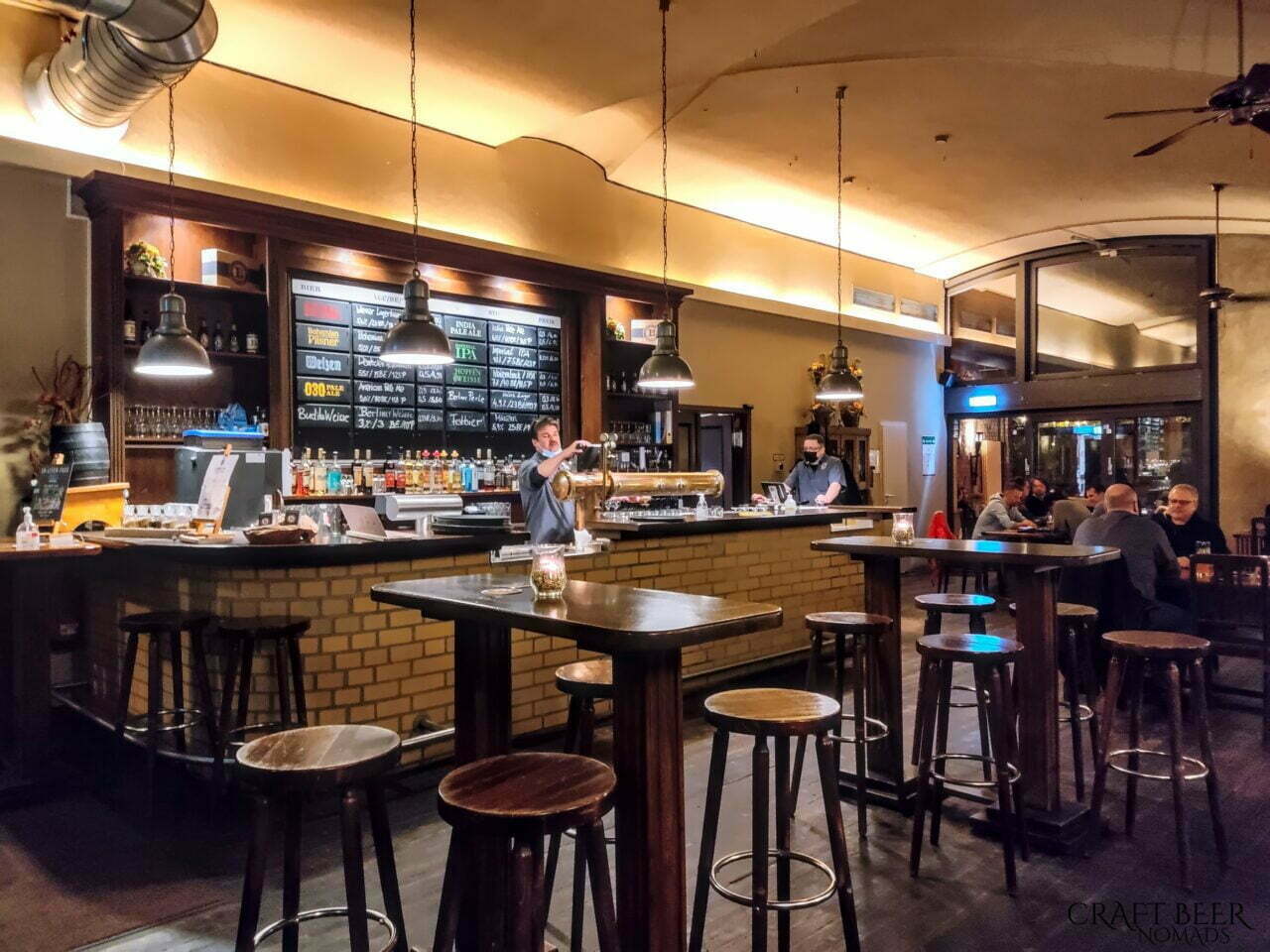 Since 1999 Lemke brewery has grown a lot, opened new brewing locations, renovated the old ones and opened new restaurants with beer gardens – you can read more about the history of Lemke in their website. Today they have three wonderful brewpubs and restaurants in Berlin; Das Lemke in the heart of Berlin Mitte, between Alexanderplatz and Hackescher Markt, in the old, handsome brick-arches under the S-bahn railway (right next to the location where it all started in 1999), Biermeisterei, a large taproom with a restaurant focused on BBQ and Grill dishes in Karl-Liebknecht-Str. 13, pretty close to Das Lemke actually, and Lemke am Schloss brewery & restaurant in Charlottenburg, very close to the stunning Charlottenburg Castle.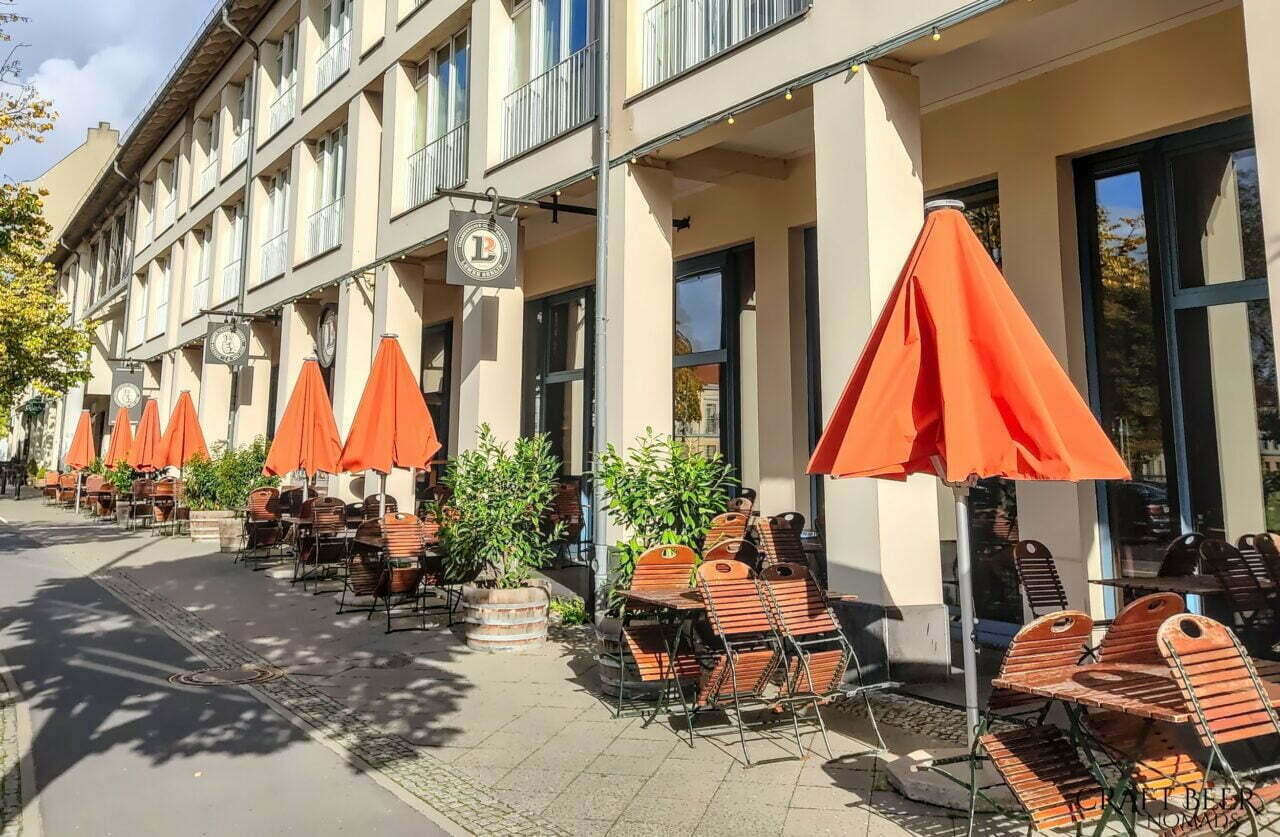 Tasting Brauerei Lemke beers
We visited Lemke brewery and restaurant in the historical railway arches in October 2021, and loved the place! In this unique location this microbrewery, dedicated to creating quality artisan beers, brews classic and more experimental beers, and runs a taproom restaurant. Lemke's beer selection includes delicacies from classic Berliner Weisse beers to hoppy IPA's and from crisp Helles Lager to dark, tasty Barrel-Aged Stouts and Barleywines.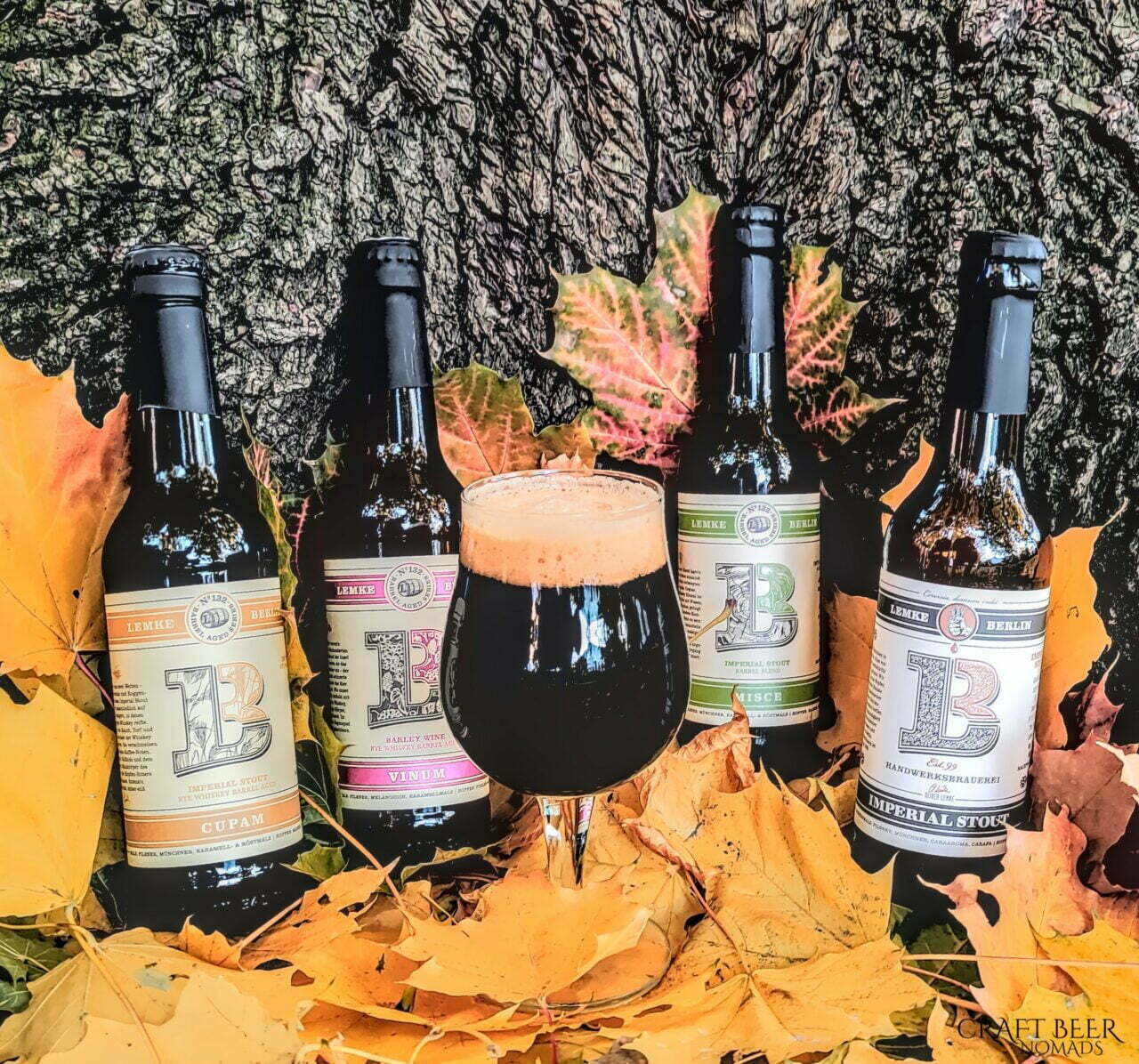 We made a tour in the brewery, that is tightly built in the small warehouse rooms under the railway. With a 3500-liter brew house and a series of fermenting tanks double-the-size, the absolute maximum capacity of the brewery is around 1 million liters per year, and the current production volume is roughly 400 000 liters per year. Next to the brewery rooms, there is also a barrel room, where a lot of tasty Lemke Barrel-Aged delicacies are slowly maturing.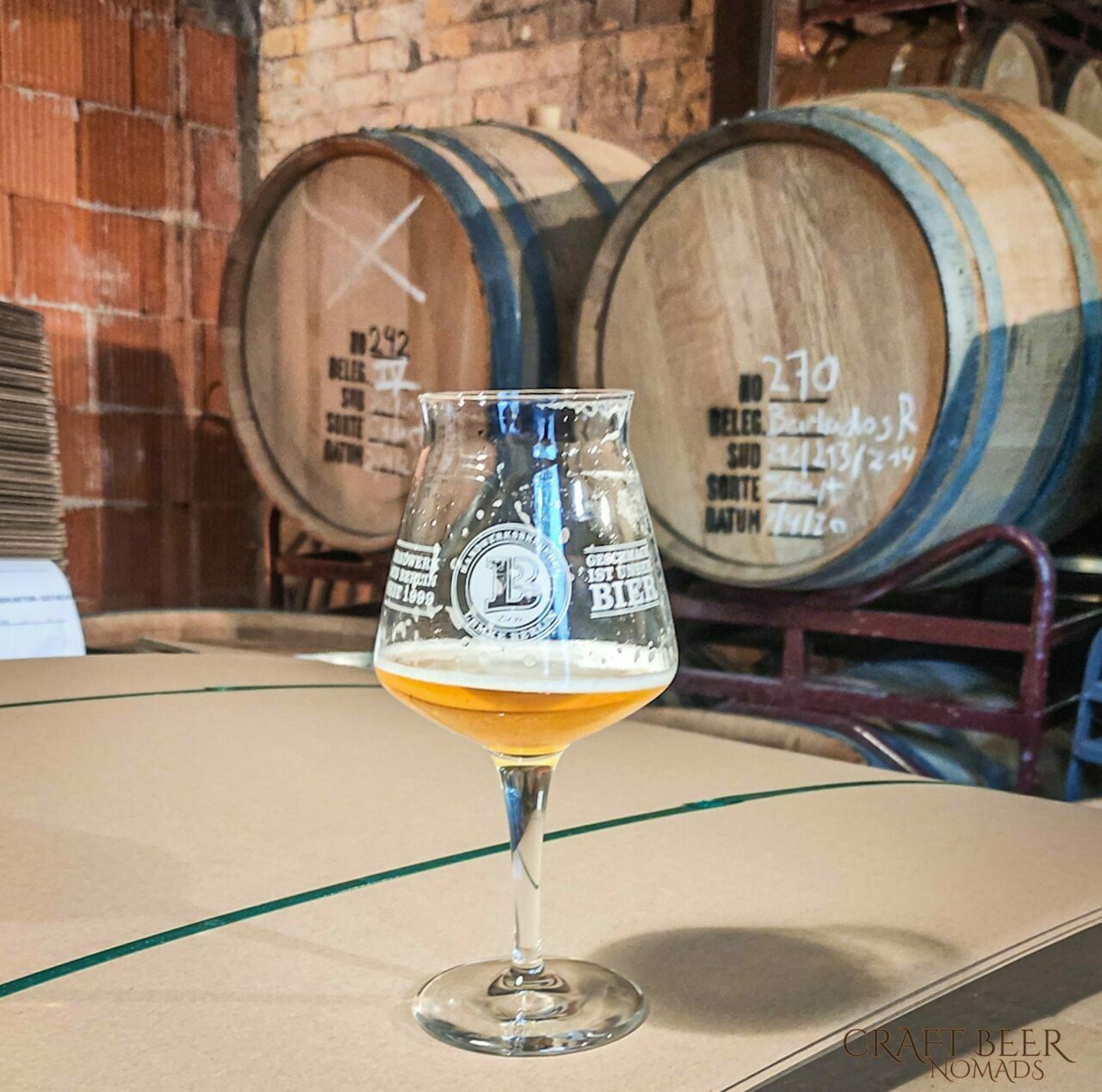 We have tasted 15 different Lemke brews so far, from Lagers to Pale Ales and from Sours to Imperial Stouts, and the quality of the beers was topnotch. We especially enjoyed tasting some of the beers in the Lemke Barrel-Aged series, but there are very pleasant products in their core series too. We gave the best rating for the amazing, sophisticated Luise Imperial Berliner Weisse, that was in its style category the best beer we have tasted, an excellent product really. We gave four stars or more (out of five) also to DOLIO Imperial Stout, CUPAM BA Imperial Stout, Black Rye IPA, Lemke Original Dark Lager, Hopfen Weisse (an interesting hybrid-style), Budike Weisse (traditional Berliner Weisse) and Waldmeister Weisse.
Use the below links to open beer cards for further information about selected Lemke beers.
Craft beer in Berlin - brewery & pub map (click to open)
We are sorry that this post was not useful for you!
Let us improve this post!
Tell us how we can improve this post?