Craft beer in Berlin: Introduction
Berlin, the busy capital of Germany, is always a wonderful choice for a few days city holiday. Berlin is a large, international, bohemian, cultural and lively European city. It's actually exactly that kind of city, where you'd expect to find a huge amount small breweries as well as craft beer restaurants and multitap bars serving local delicacies. With these assumptions, a beer tourist traveling to the city may be confused at first, as the beer selection in Berlin is at first sight quite limited, and modern craft beers are not available around every corner. German lagers and beer gardens are everywhere, but those looking for a wide range of modern craft beer in Berlin need to explore a little more. Why is this?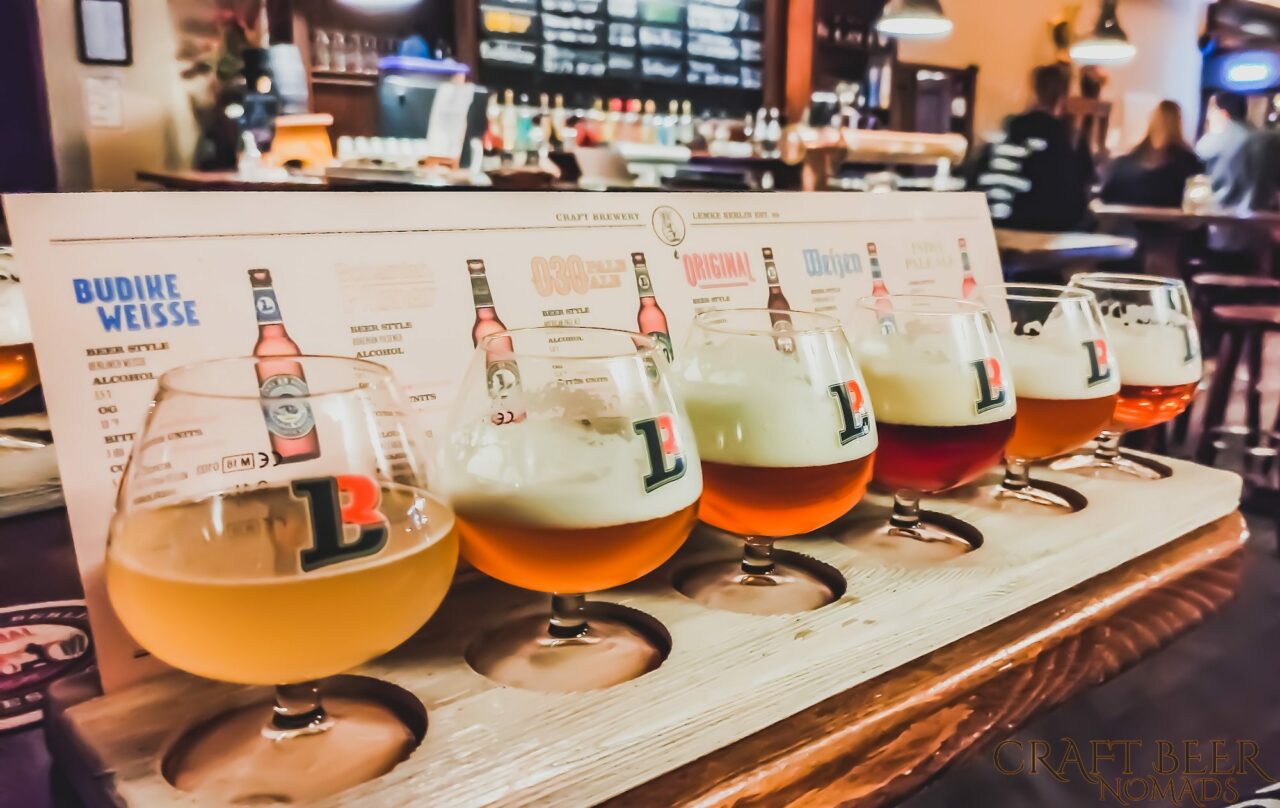 We lived in Berlin for six weeks in autumn 2021, house-sitting, exploring the city and the local craft beer scene and visiting small breweries. In this post we open up the beer history of Berlin, take a quick look at Reinheitsgebot,  the historical but still in force brewing legislation of Germany, and provide an overview of the artisan beer scene of this famous city, with tips for finding the best places to taste local craft beer in Berlin.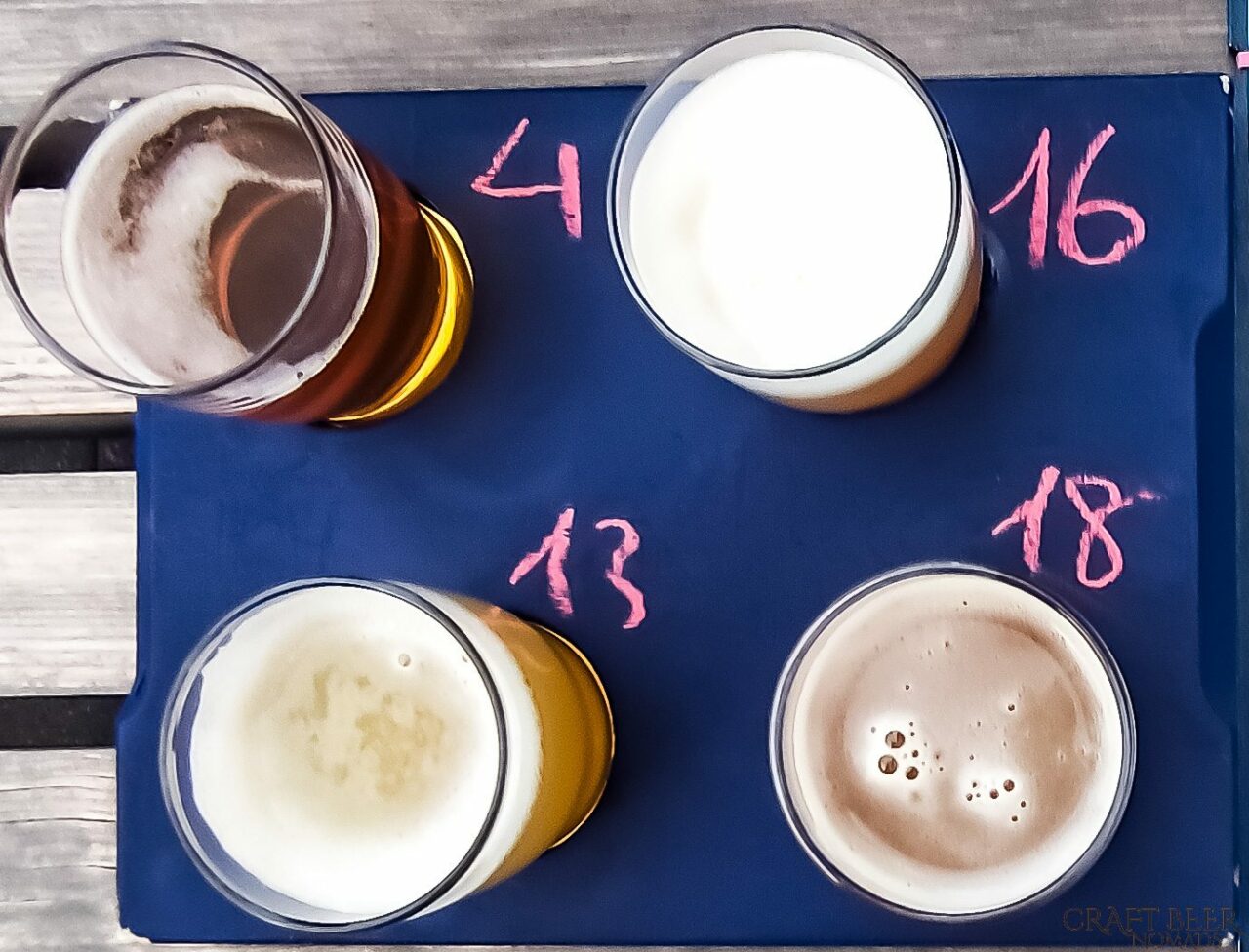 Berlin as a craft beer city in the 19th and 20th century
The heyday of Berlin as a craft beer city dates back to the 19th century, when Berlin's own sour beer, Berliner Weisse (which is not to be confused with German wheat beer called weissbier), was produced by dozens of small and also large breweries, with an annual production volume of up to 100 million liters. Berliner Weisse is often enjoyed accompanied with sweet flavor syrups, and that was done also back in the 19th century, but mainly when the beer was given to kids (yes we know this sounds weird), or when the brew turned out to be way more acidic than it should be.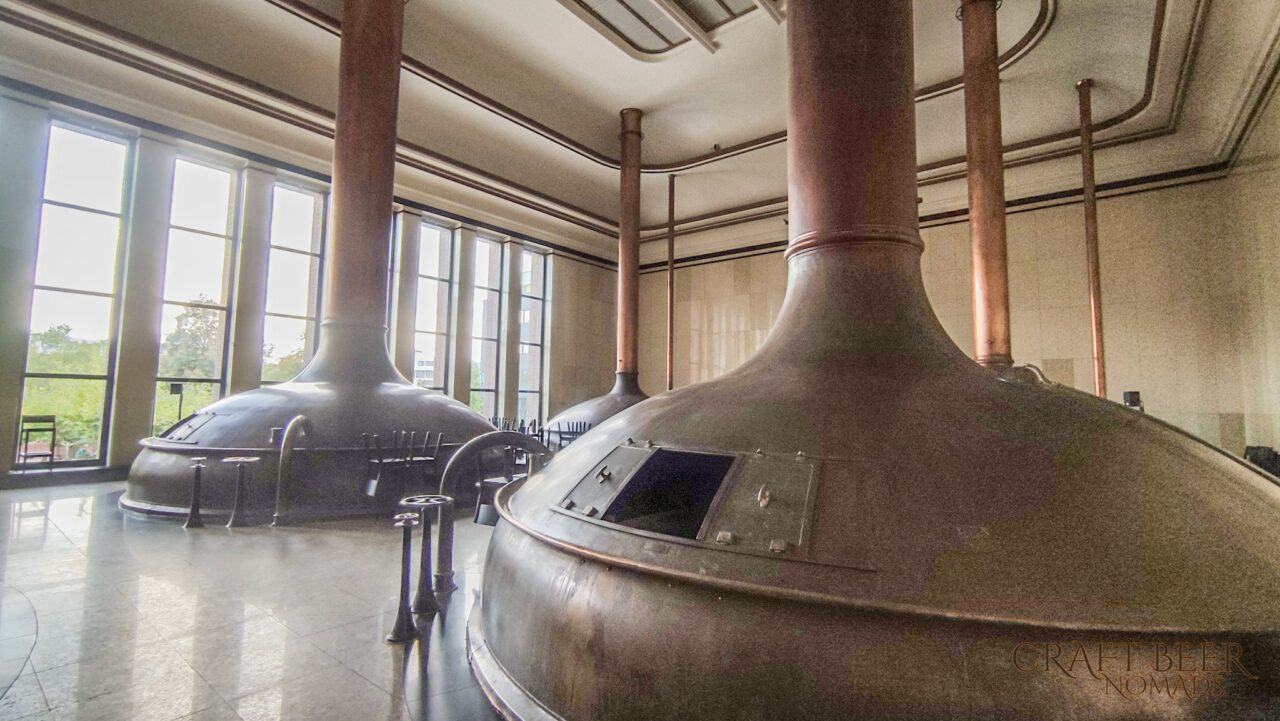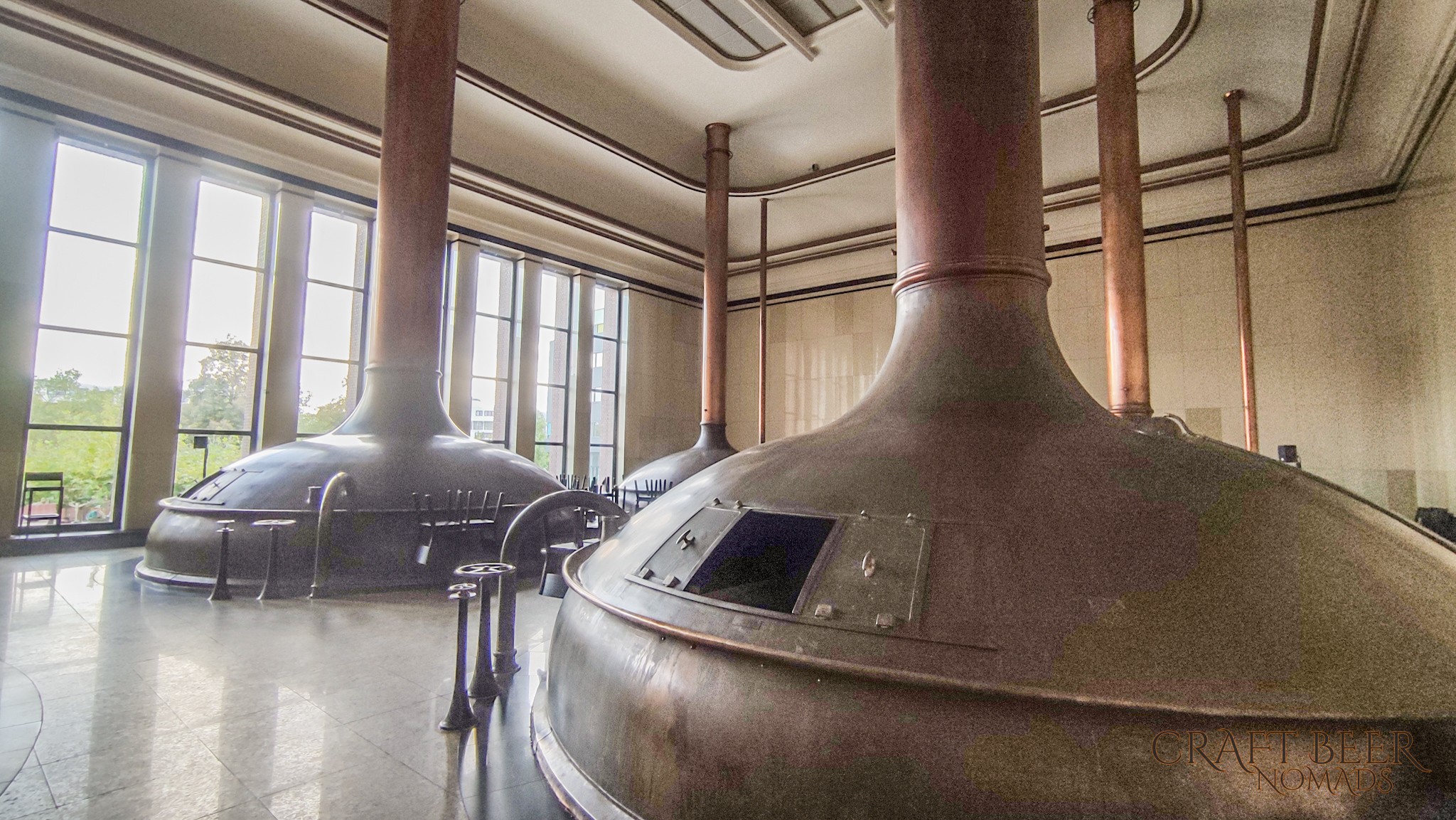 In the 20th century, the popularity of Berliner Weisse diminished due to a number of factors, such as the growing popularity of lager beers, the tightening of taxation, the rises in raw material prices, and of course eventually the events of World War II, that also closed down many of the big lager beer factories. In 1940, Berliner Weisse was produced only by 10 breweries any more, and in 1970 there was only three breweries left in the west side and one in East Berlin. In the 1990s, the independent breweries in Berlin ceased to exist, and the production of Berliner Weisse continued only under the Berliner Kindl brand. The best-known commercial lager beer brands of Berlin, Berliner Kindl, Berliner Pilsner, and Schultheiss, all have long history, but are all nowadays owned by a same company.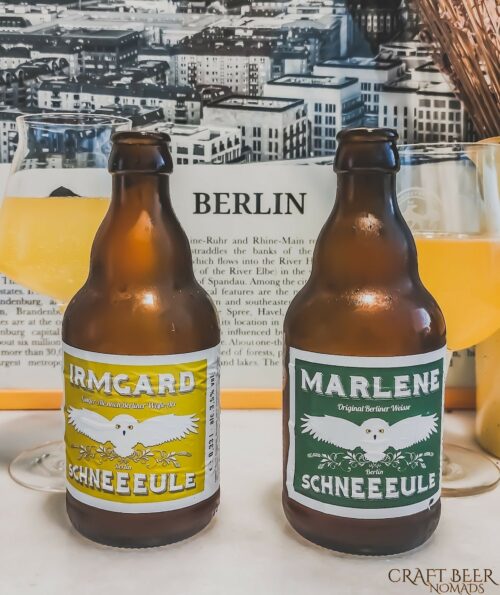 During past two decades, the city's brewing culture has regained momentum and the number of small breweries has been steadily growing. Also the traditional Berliner Weisse has come back to life, and one of the modern microbreweries, Schneeeule, focuses precisely on this beer style. Nowadays there are several small breweries and brew pubs producing mostly traditional German beers, but also modern craft beer styles have gained popularity in the city. However, the ancient beer purity law restricts the operation of artisan breweries.
Pure, purer, German beer?
As you may know, Germany is one of the largest beer-producing countries in the world, and German know-how, especially in the production of lager beers, is valued around the world. The Germans are proud of their high-quality lagers and traditional breweries, as well as of Reinheitsgebot, the purity law that has regulated the German beer-making for more than 500 years.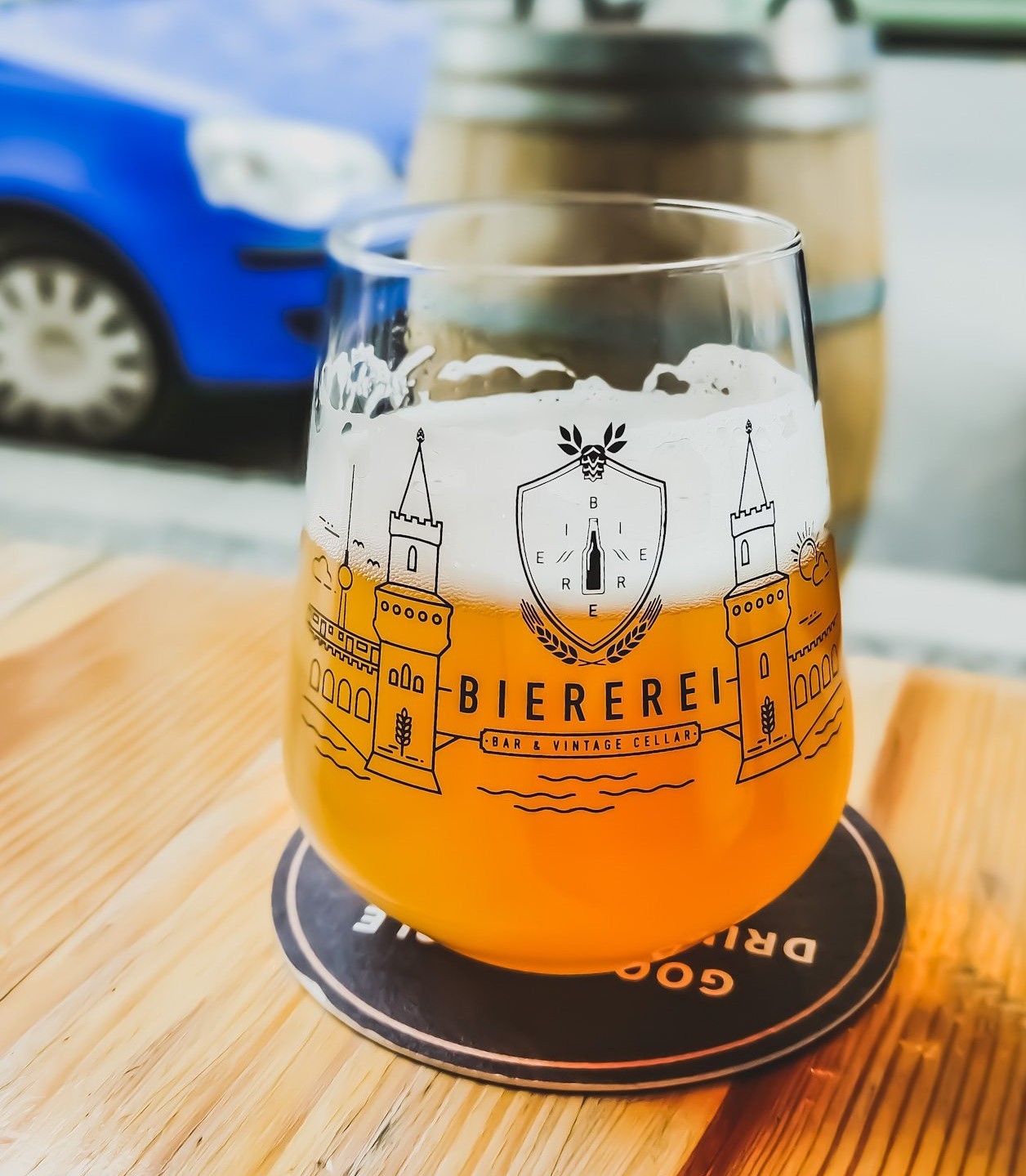 To put it briefly, the purity law defines, among other things, which raw materials may be used in the production of beer. However, Reinheitsgebot is not really defining or measuring the purity or quality of beer. Regulation of beer production is the strictest in Bavaria area, but breweries throughout the country must follow the rules set out in the purity law, if they wish to call their products beer. For surface yeast beers, Reinheitsgebot is a little more "gracious" than for bottom yeast beers, but as a rule of thumb, no other ingredients than water, malted cereals, hops and yeast (and nowadays certain sugars) may be used in the brewing process. For traditional German styles there are some exceptions though, like the use of lactic acid fermentation when making Berliner Weisse, or the use of added salt and coriander when brewing Leipziger Gose.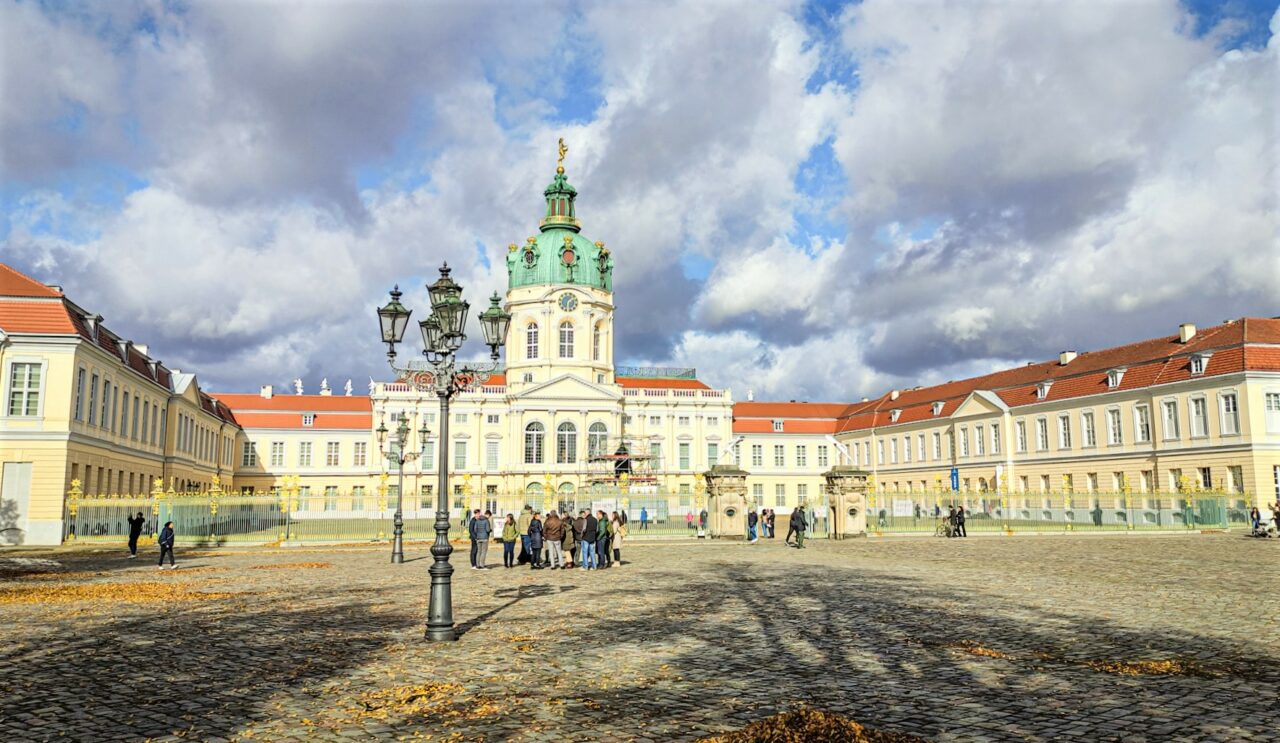 For craft breweries who want to create modern and experimental artisan beers, the purity law is a real problem. The common ways to get around the regulations are to brand the brews that contain "non-essential" ingredients to something else than beer, or to apply for an exemption, which is a paid and often a rather slow process that needs to be done for each recipe. In Bavaria there is no exemption process in place at all, so in there at least some artisan breweries have decided to produce their special beers on the Czech or Austrian side of the border, and then ship them to Germany as imported products. The debate over whether the old purity law should be phased out or at least relaxed has been a hot potato for quite a long time, but until some decisions are made, the breweries just have to deal with it in one way or another.
Berlin for craft beer enthusiasts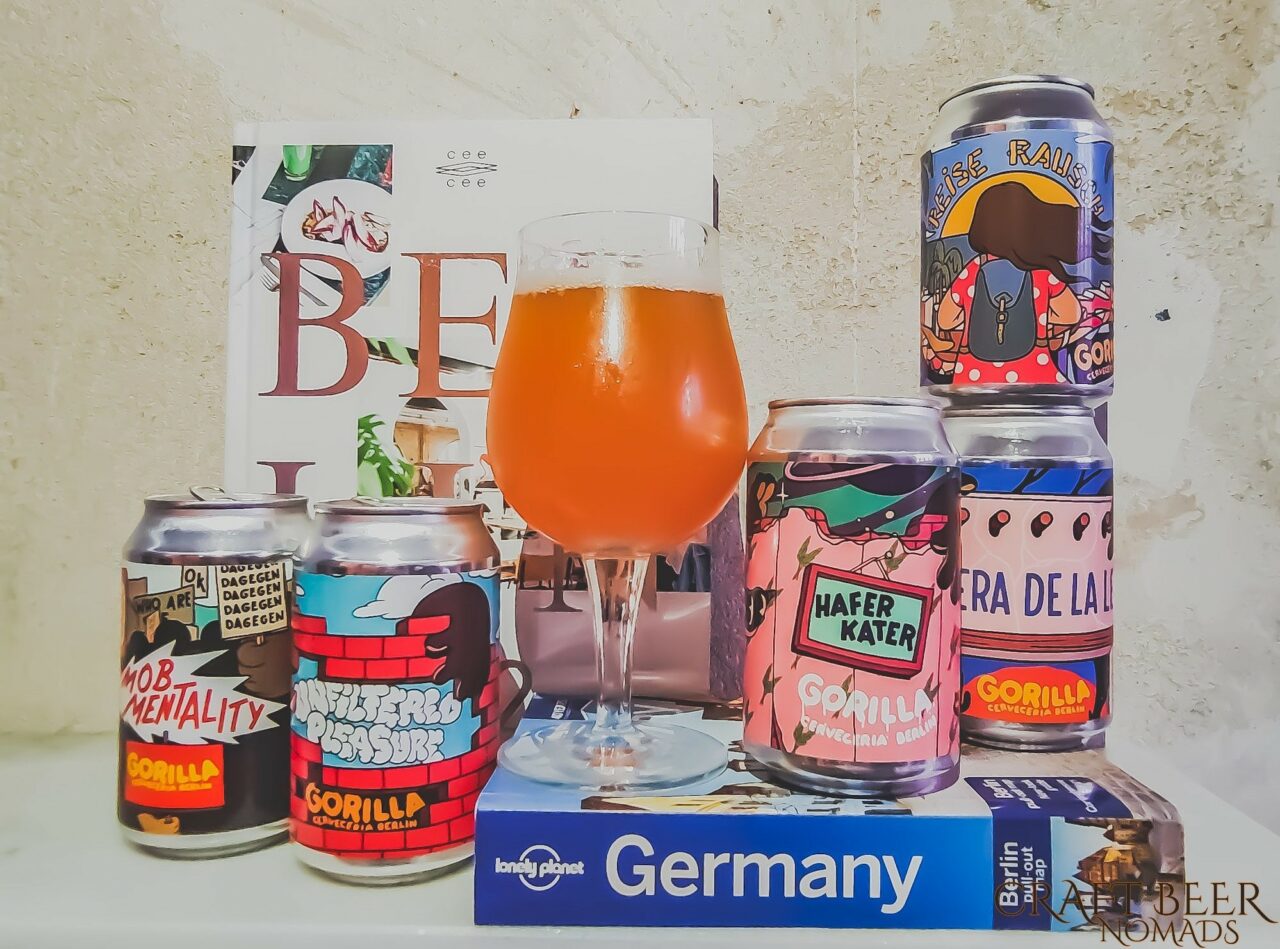 As mentioned above, there are plenty of small breweries and brewpubs in Berlin, but quite a few of them are more or less focused on classic German beer styles. However, nowadays there are also several great artisan breweries creating modern craft beers. Separate articles about the breweries that we visited will follow, but here a short list of some great breweries in Berlin. Brauerei Lemke, founded back in 1999, is one of the craft beer pioneers in Berlin, and creates delicious beers in different styles. Fuerst Wiacek is a modern brewery that brewed the first German NEIPA beer. Vagabund in Wedding is a microbrewery founded by three American fellows. Heidenpeters is a small artisan brewery located in a historical market hall in Kreuzberg. Gorilla Cerveceria Berlin is a nomadic brewery with roots in Argentina. Berliner Berg just recently opened a new brewery in Neukölln. Unverhopft brewpub started operations in 2016 and loves to play with different hops. Brlo emphasizes the association of beer and gastronomy and has a wide repertoire of beers in different styles.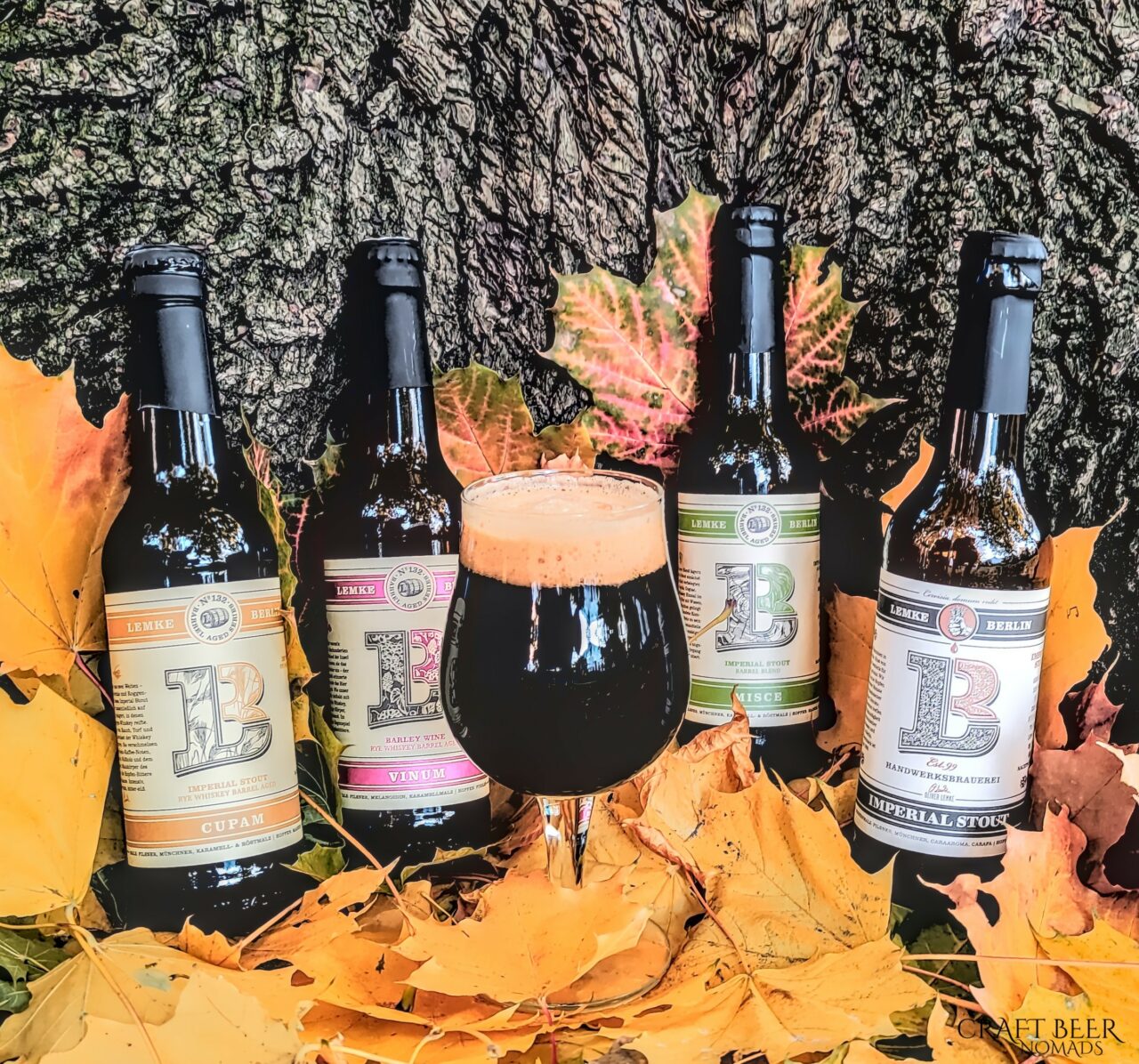 But where to taste the products of these Berliner breweries then? If possible, it's of course always great to taste beers super fresh directly in the breweries, but on a holiday trip, there is rarely time for brewery tours. For a beer tourist heading to Berlin for a limited time, we recommend tasting the brews of several local producers in pubs that specialize in craft beer, such as Biererei Bar & Vintage Cellar and Hopfenreich pub in Kreuzberg area, Lager Lager and Muted Horn in Neukölln, and Protokoll in Friedrichshain.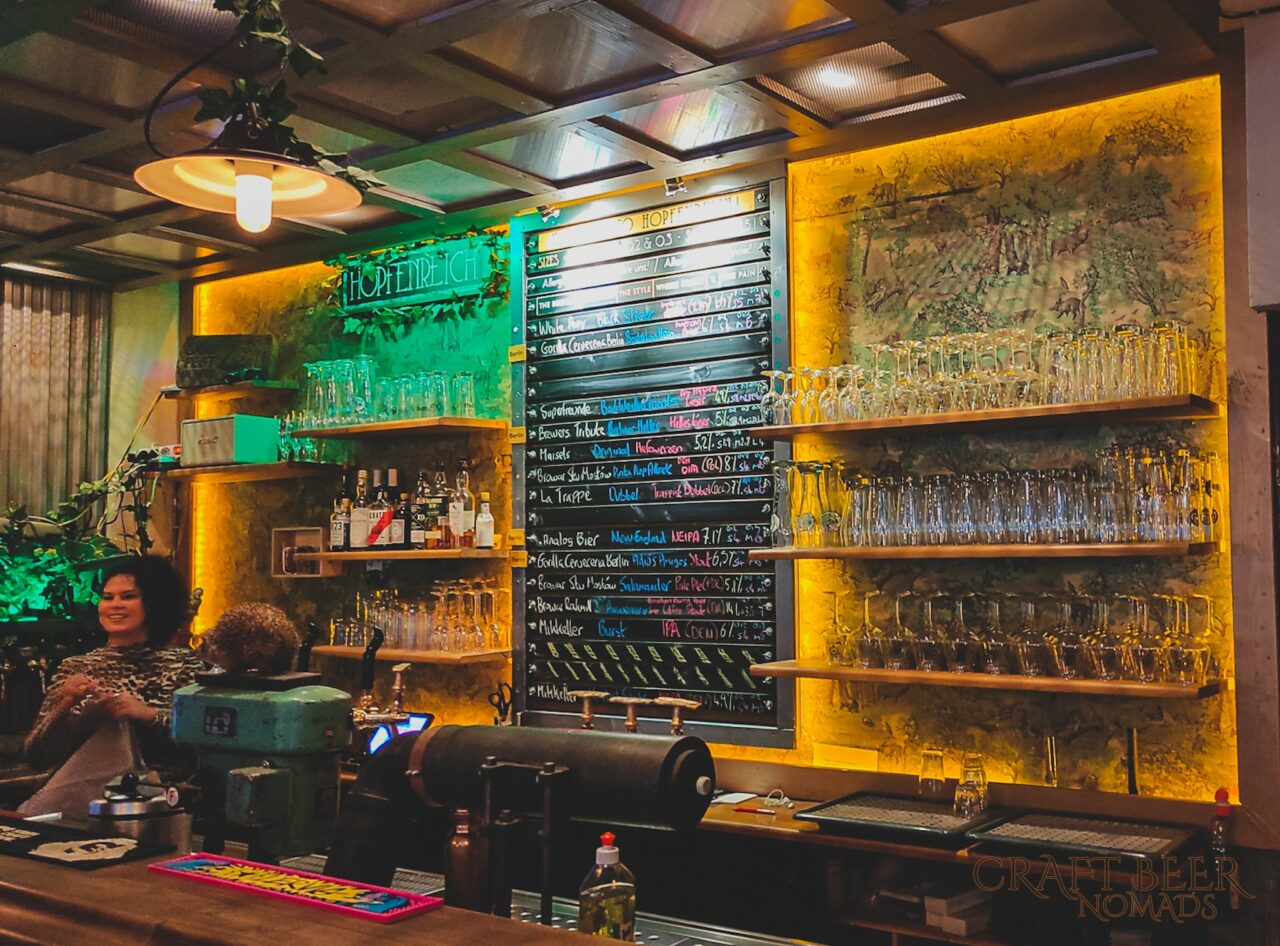 When it comes to taprooms and brewery restaurants, there are some that are easy to visit even during a sightseeing tour. Heidenpeters has their own taproom pub in Markthalle Neun in Kreuzberg and Lemke has a taproom restaurant close to Hackescher Markt in Mitte and another in Charlottenburg. Great options are also the small Hops & Barley brewpub in Friedrichshain and the Scheeeule and Vagabund taprooms in Wedding. Regarding international breweries, there is a Brewdog brewery in Berlin that also offers capacity for gipsy breweries and beer restaurants.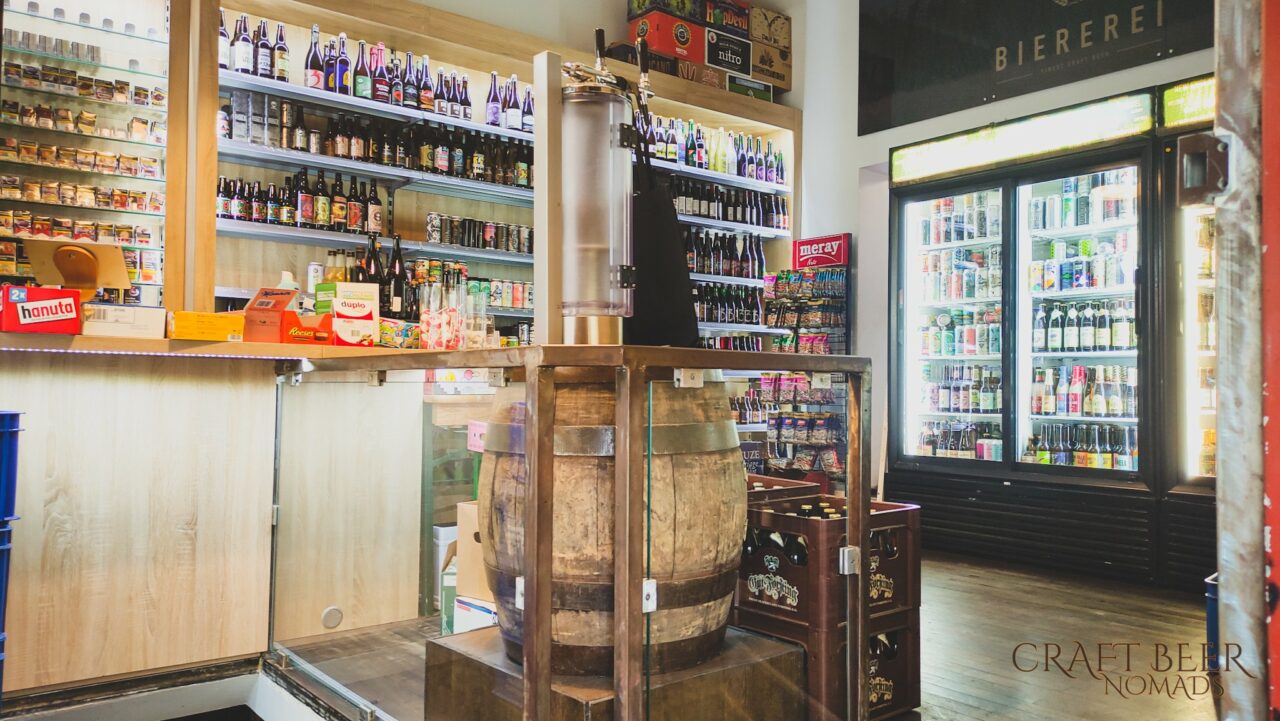 As a conclusion, the craft beer culture of Berlin is developing, and during the past few years several new breweries have been established. While traditional German lager and pilsner will continue dominating the market, perhaps in a few years' time, Berlin will be better known for its craft beer culture and great artisan breweries!
Craft beer in Berlin - brewery & pub map (click to open)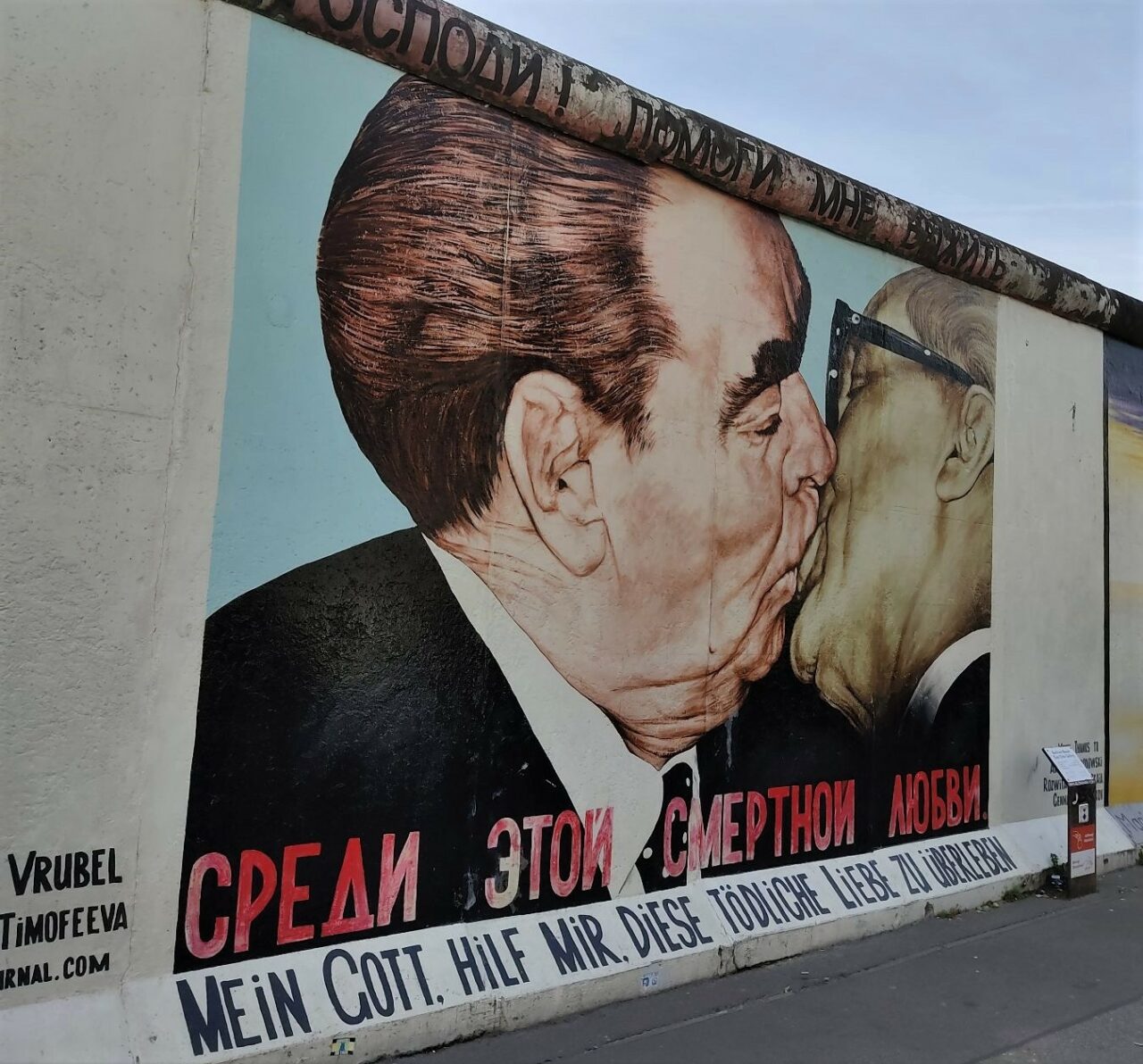 We are sorry that this post was not useful for you!
Let us improve this post!
Tell us how we can improve this post?