Visiting Litra Brewing in Chisinau, Moldova
We started our nomadic journey in August 2017 by traveling through the eastern Europe. While we learned that there are several countries, where craft beer boom is not yet in full bloom, we also found some great artisan breweries and delicious beers on our way. The first actual brewery visit that we made was in Chisinau, the capital of the Republic of Moldova, where Litra Brewing Company produces "radical beer for radical people". We were invited to the brewery, that is situated a bit outside the city center, and spent a couple of hours learning about the brewery, tasting some of the brews and chatting with the personnel, as well as with a visiting brewmaster from Denmark.
Litra Brewing Company is a family owned microbrewery, that was born in 2013, when Litra brothers decided to conquer the hearts of Moldovans with hand crafted beer. Moldova for sure has long and strong history as a wine country, but when it comes to beer, there are the usual few large scale commercial breweries, and just a handful of microbreweries. Sergei Litra, the brewmaster of Litra Brewing, showed us around the small brewery and the adjacent brewpub. He explained that the total volume of the brewery is 40 000 liters per month (back in 2017 that is), and that there are new and experimental products coming up all time.
The mission of Litra Brewing is to educate the local market to craft beer, and to create a wide range of various beer styles so that every beer drinker could find their own favorite. When we visited Litra, there was a rather interesting brewing process ongoing. Sergei was making, together with a guest-star-brewmaster Jan from Denmark, a new version of their awesome barleywine, with grape juice as an additional ingredient. We got to taste the previous version of this seasonal beer, Tyask Barleywine 2016, made with red grapes. It was such an interesting beer, somewhat wine-like brew that also reminded a cider a bit, but had nicely biting bitterness in it. And a whopping 10 % ABV. Today there seems to be a Tyask Cuvee Blanc Fruit Beer in the selection, continuing the tradition. We also liked their flagship IPA, Litra Rocket IPA.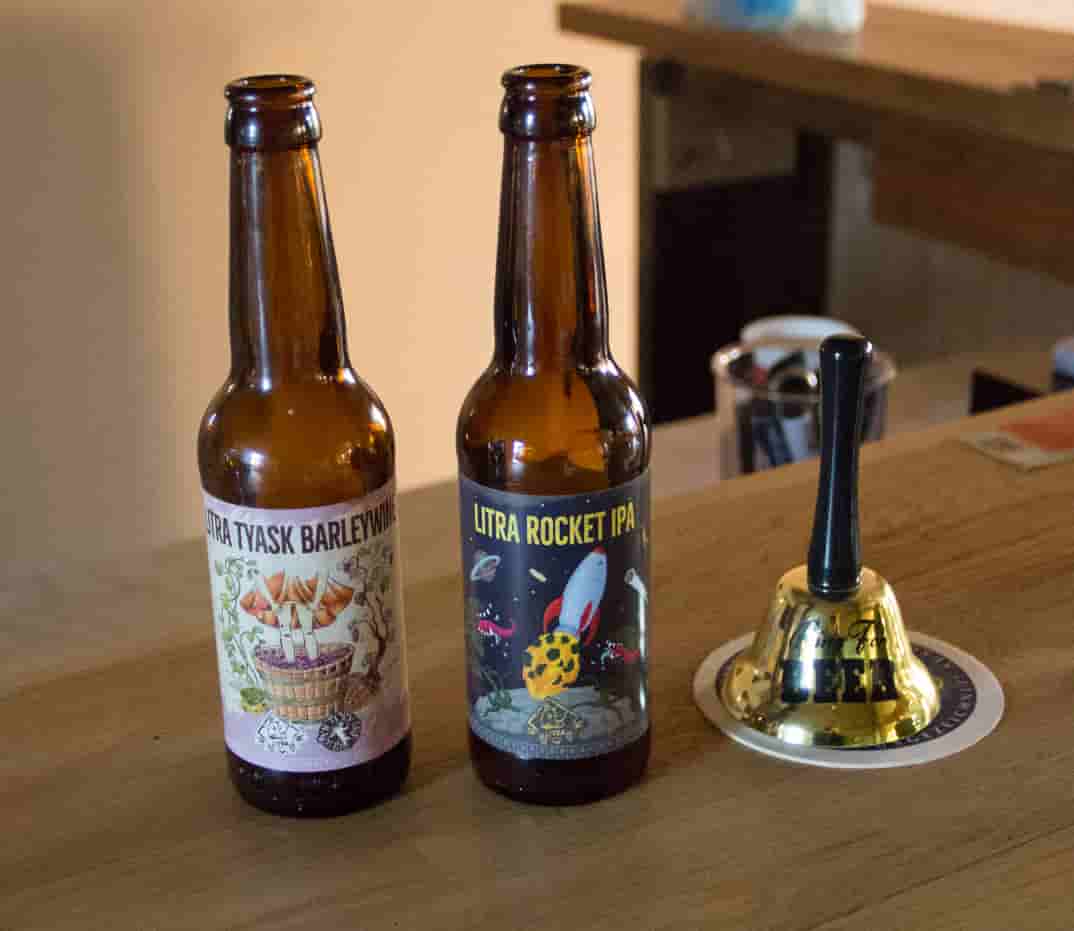 Litra is proud to follow Reinheitsgebot, the Bavarian beer purity law in their brewing process. This means that beer is produced by using only 4 ingredients: water, malt, hops and yeast. Litra Brewing uses only natural ingredients, without preservatives or other additives, and the beers are unfiltered and unpasteurized. There is an exception though – when making seasonal brews the brewery often uses fruits grown in Moldova, or natural spices. Litra Brewing uses German malts, 25 different varieties from hops bought straight from the farmers and 5 different yeast strains.
Have you tasted Moldovan craft beer? Or maybe visited a brewery in some other country in East Europe? Leave a comment below!
We are sorry that this post was not useful for you!
Let us improve this post!
Tell us how we can improve this post?