Microbreweries in Portugal: Mean Sardine from Ericeira
The coastal town of Ericeira in central Portugal is most famous for being an excellent surfing destination, but did you know that it's also home to delicious craft beers? During our craft beer tour in Portugal in May 2023, we had a pleasure to visit Mean Sardine, a microbrewery that has created tasty artisan beers with passion since 2013 already.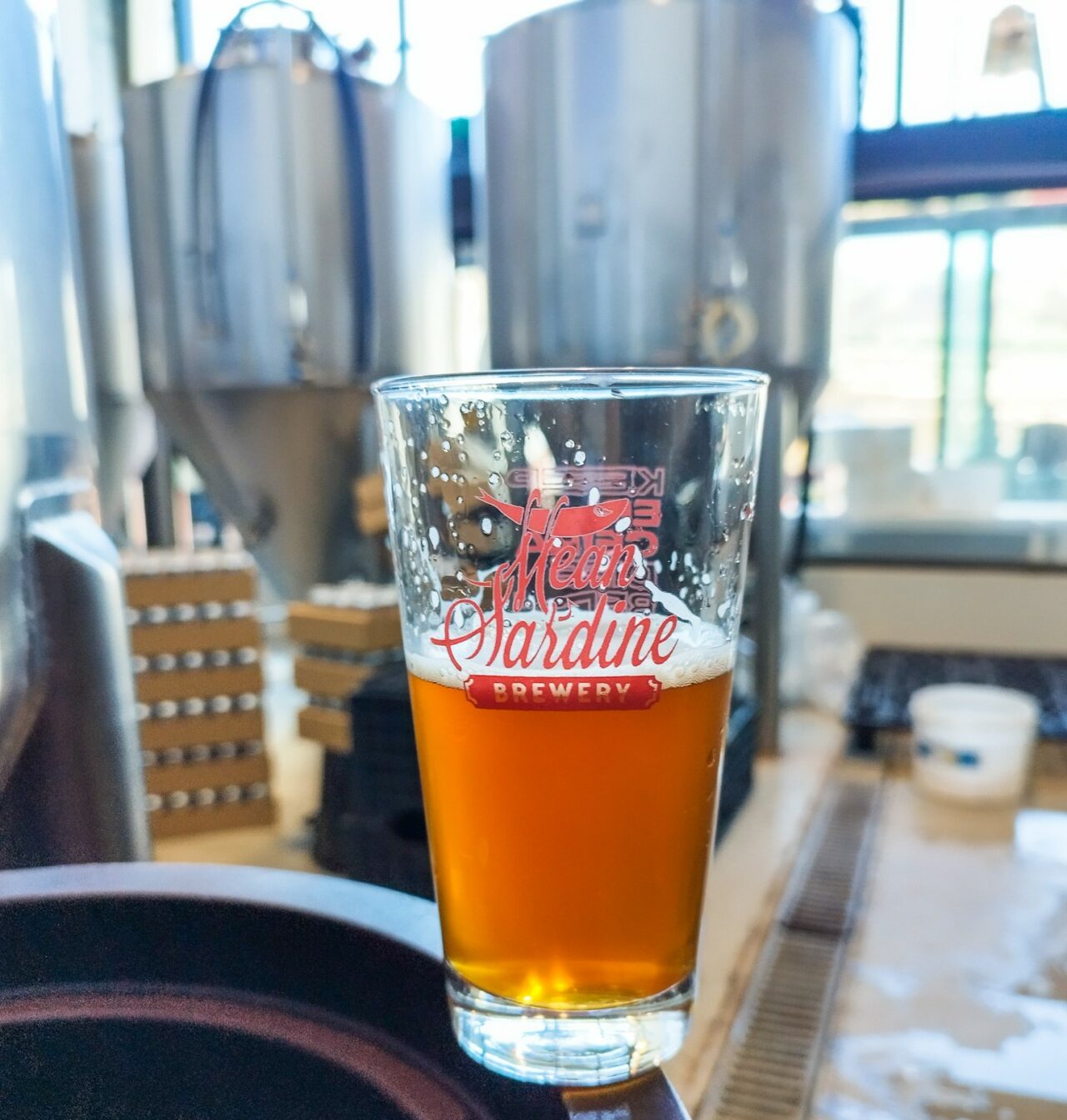 Proudly brewed in Ericeira
The roots of Mean Sardine are in beer travels in the US in early 2010s, that led to experimental home-brewing and to bringing new ways of making craft beer to Portugal. After the home-brewing phase, Mean Sardine operated for eight years as a contract brewery, brewing artisan beers in Portugal and also abroad. The team behind the brewery is international as well, nowadays mostly from Brazil, to the point that Mean Sardine could be playfully called a Brazilian brewery in Portugal. However, the roots of the brewery are deep in the soil and waves of Ericeira.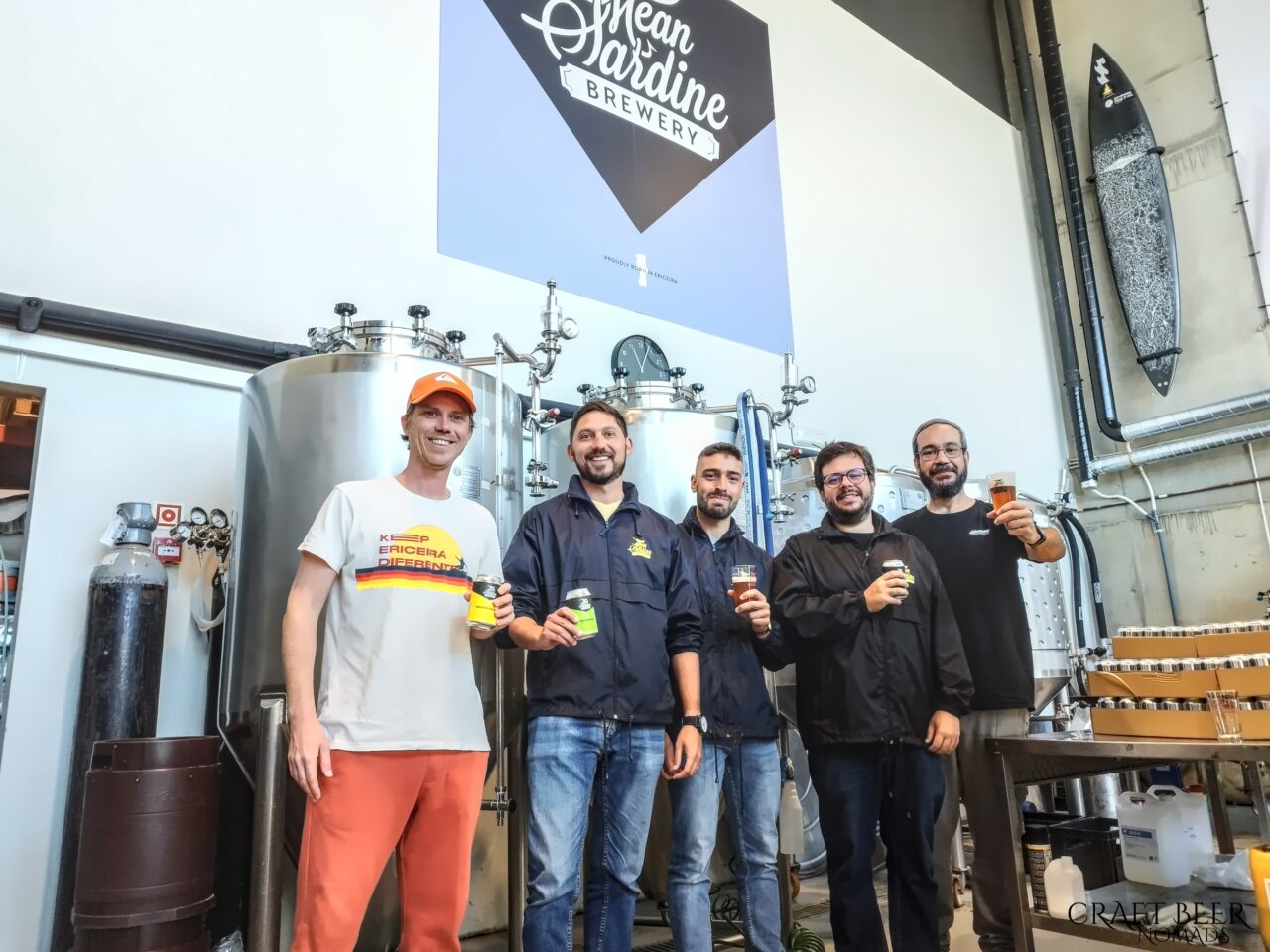 "Our endless curiosity made us go around the globe to learn from other cultures, to get in touch with new techniques and to brew beers that Portugal had never tried before. It would've be worthless, if we didn't dare to put our creations to the test and launch it commercially."
Since 2021 Mean Sardine has been brewing in their own brewery in Ericeira, and this year they celebrate totally 10 years of creating craft beers! A lot has changed during the years, but the passion towards quality beer still drives the brewery today. Mean Sardine has also been voted the best brewery in Portugal by RateBeer for three times.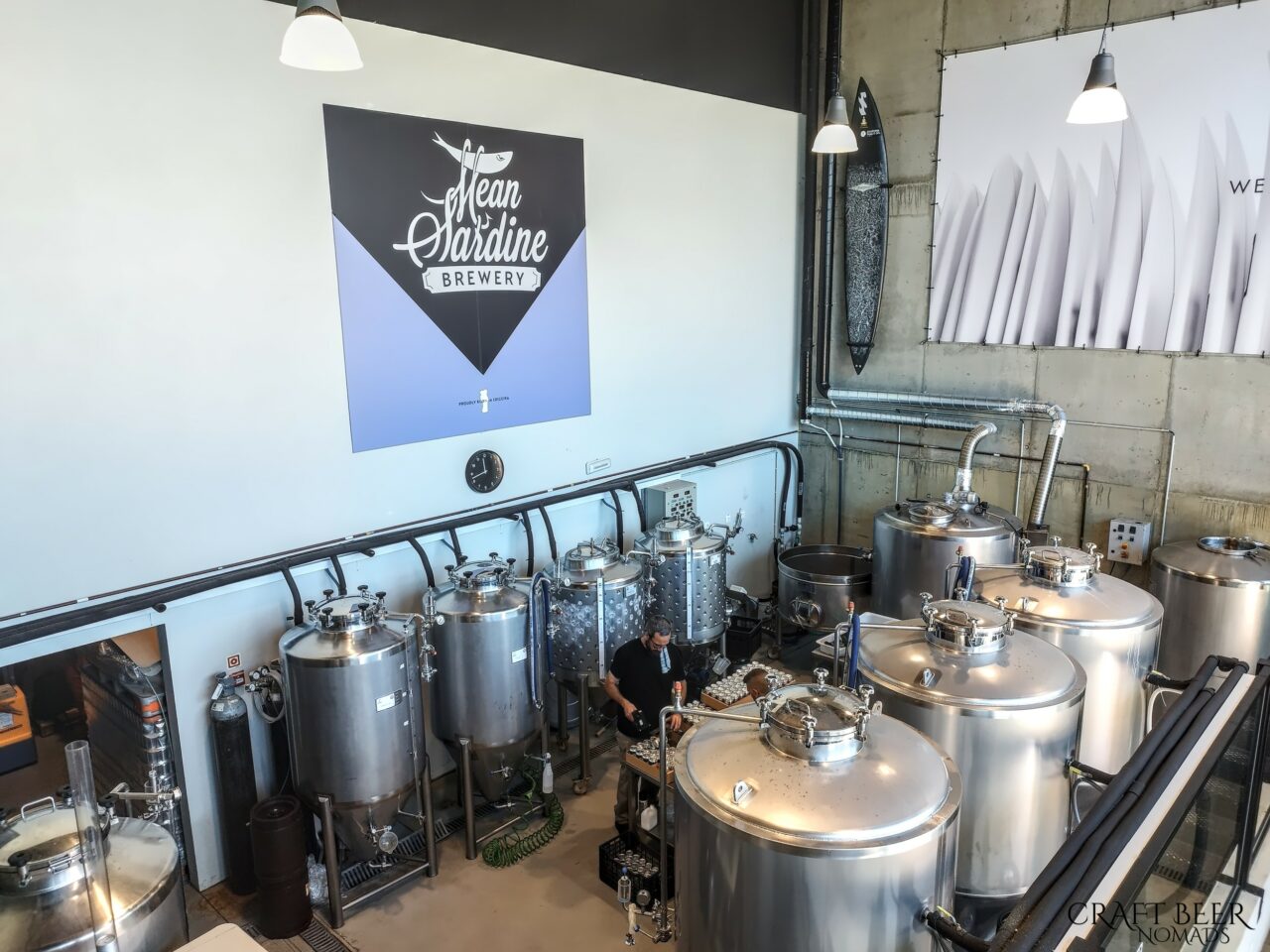 The brewery is located right next to the surf beaches of Ericeira, inside the popular 58 Surf Center Building. There used to be another brewery in the same premises before, so getting started didn't require that much renovations, assembly or add-ons, basically just adding a couple of new fermenting vessels and some fine tuning, before the production could start. Mean Sardine brews with a 500 liter brew house, often two batches in a row.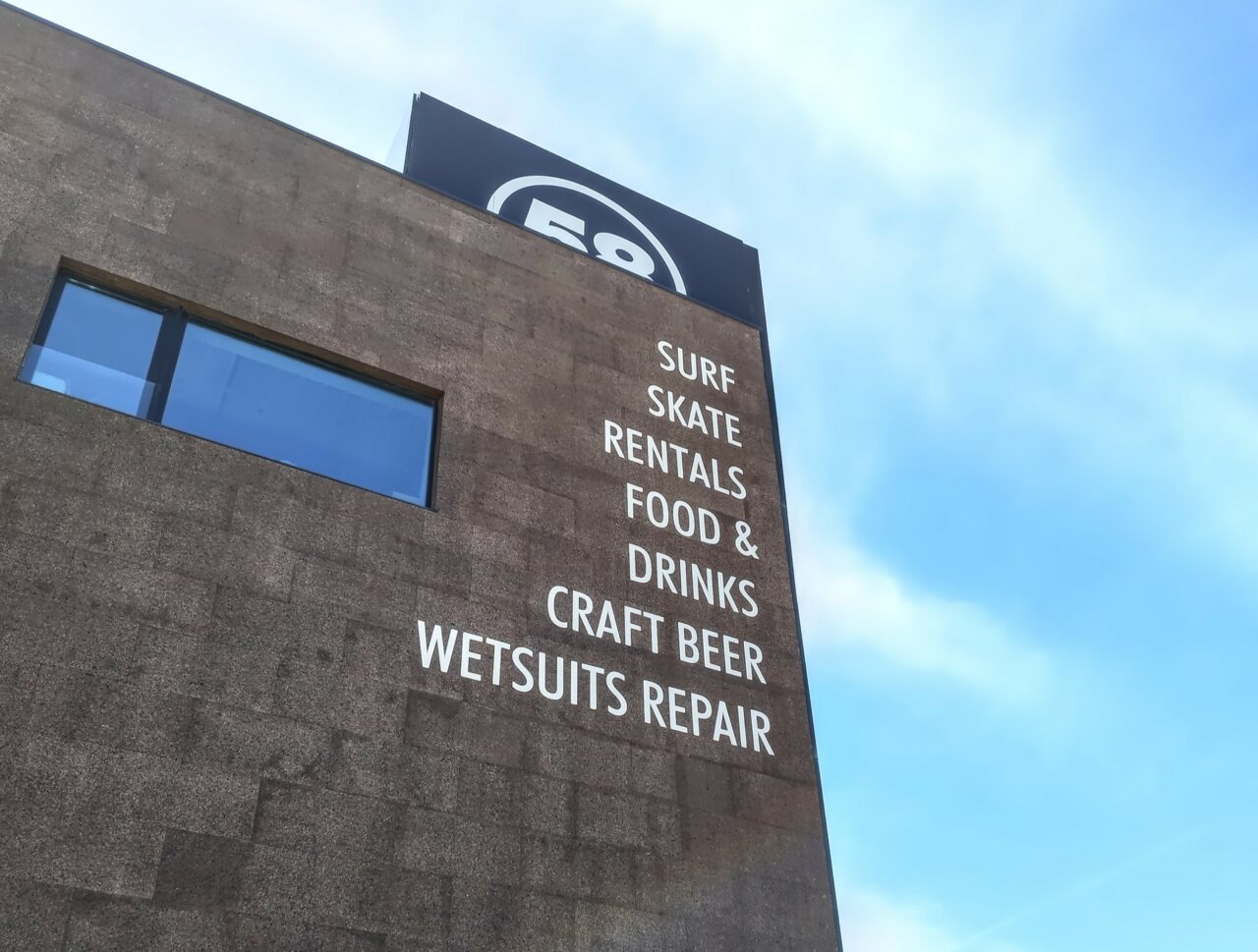 Mean Sardine wants to brew easily enjoyable, balanced, inventive beers that also celebrate the gastronomic elements of Portugal. The core beers series of Mean Sardine focuses on light but nicely hoppy brews, including classics like the Ericeira Sunset Blonde Ale and the Beach Break IPA. And then there are some darker brews like Night Session Dry Stout, and summery Sour Ales too! Mean Sardine also does collaboration brews and tailored beers for events for example. Part of the volume is exported, but a lot is consumed locally, and it's delightful that all the time new people seem to be excited to taste different beers.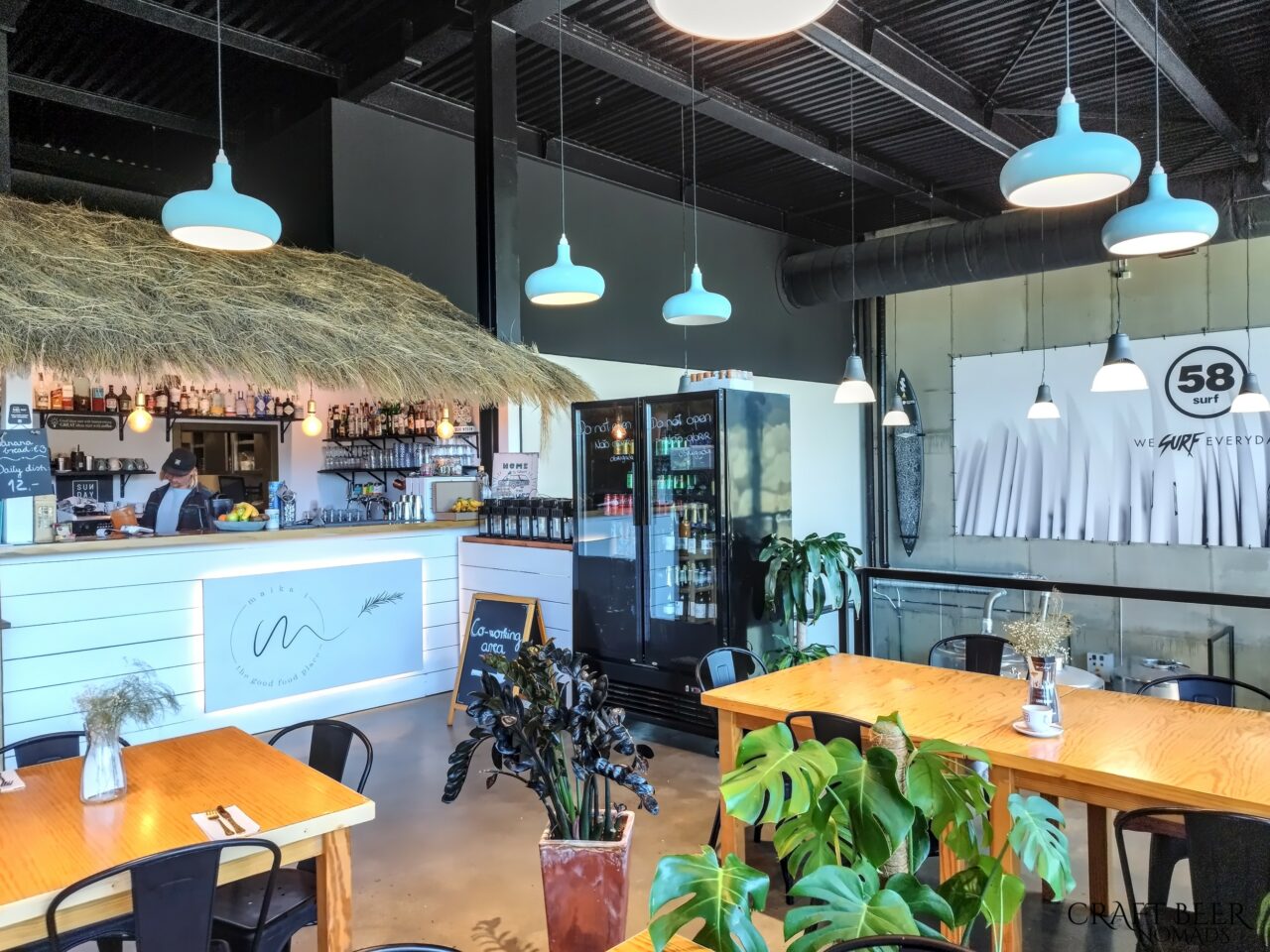 The 58 Surf Center is a unique venue for brewing craft beer – there is a lovely restaurant, a co-working area and a surf shop right next to the brewery, also a lot of events and activities like skate curses, yoga lessons and so on – a true all-you-need-under-one-roof concept, right!? And in addition, Mean Sardine organizes craft beer work shops in the brewery every other weekend, where they introduce the brewing process and organize beer tastings, to educate people about the world of craft beer.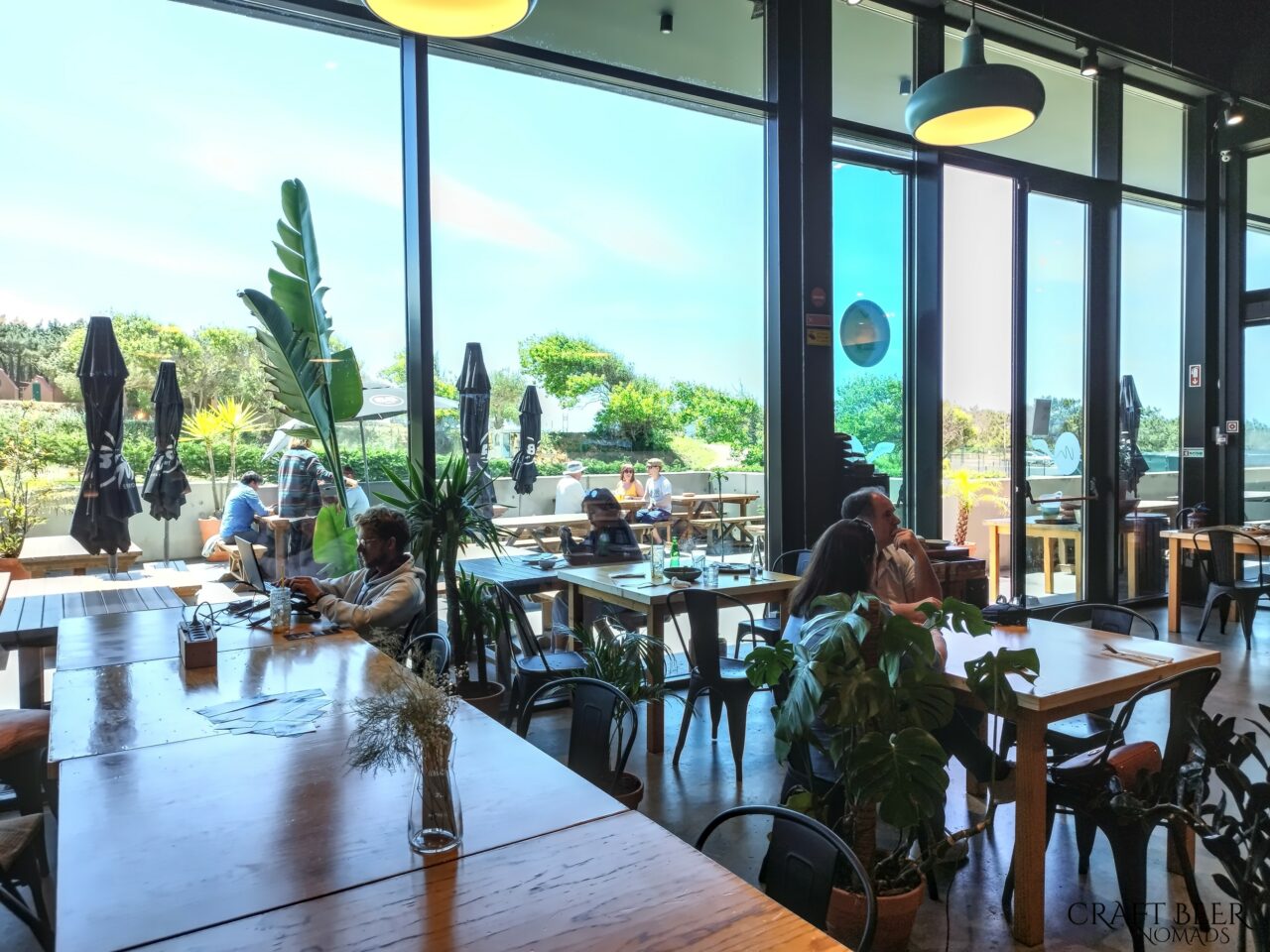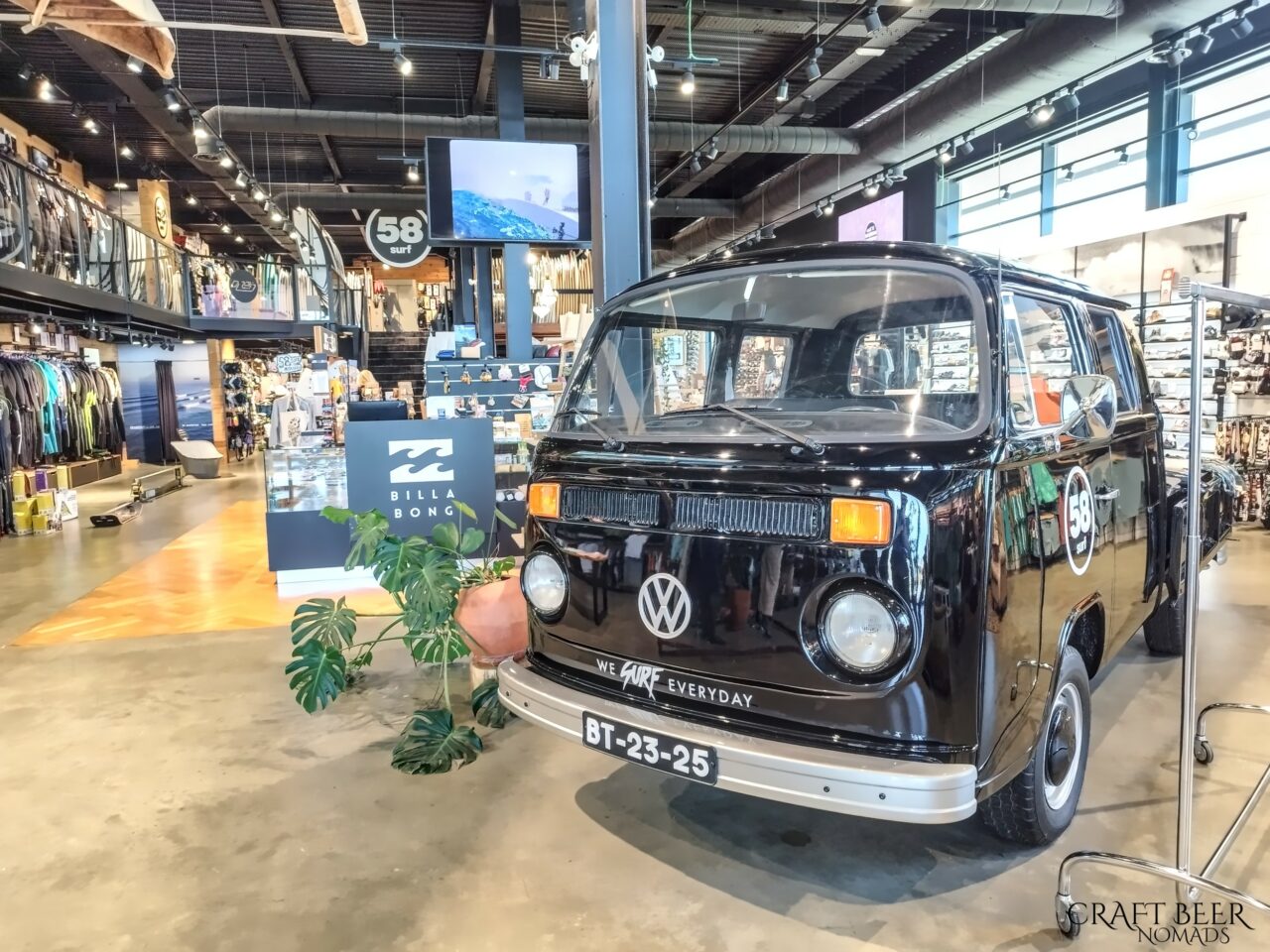 There is no actual Mean Sardine taproom in Ericeira, but the restaurant in the 58 Surf Center, Maika'i, serves their beers from four taps and in cans. Coming up next are tasting trays and food&beer pairing. What is also new, since autumn 2022 there has been a Mean Sardine taproom in Lisbon! This small pub in Campo Pequeno has 12 taps, menu with starters, burgers, sandwiches and even desserts, and friendly, professional staff.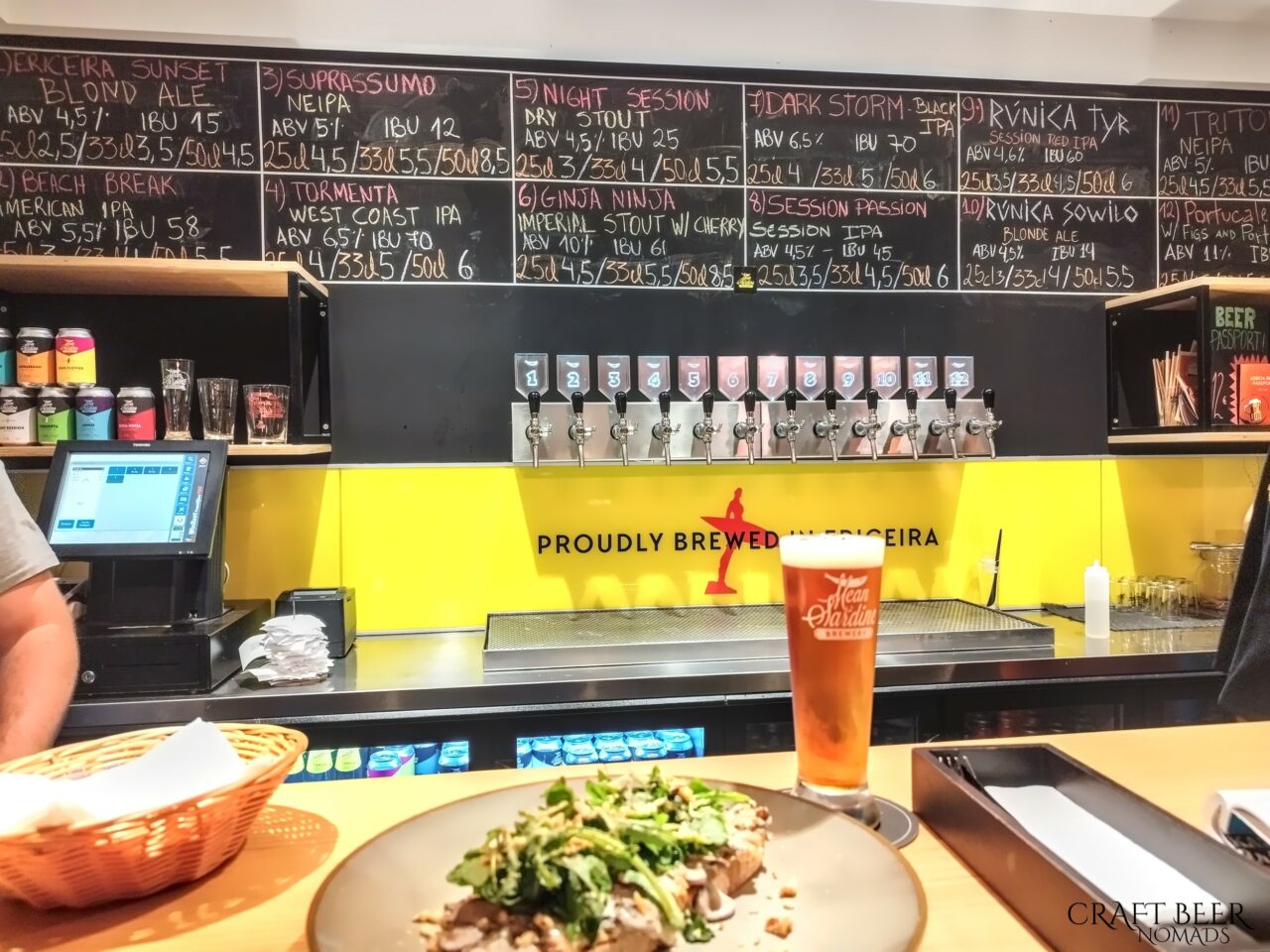 Tasting Mean Sardine beers
In fact, the first Portuguese craft beer we ever drank was by Mean Sardine! This was back when the brewery was still operating as gypsy, but the beer was sort of a Mean Sardine classic at that time, an intense, dark, boldly bitter Black IPA called Voragem. The present day core series is more on the light and easy side, but definitely tasty! Below you'll find short introductions of four Mean Sardine brews in different styles – click the pics to see the full beer card!
We are sorry that this post was not useful for you!
Let us improve this post!
Tell us how we can improve this post?