Craft beer in Finland
Olarin Panimo, Fat Lizard and Salama Brewing in Espoo
Craft beer in Finland: Olarin Panimo, Fat Lizard and Salama Brewing in Espoo
Published: November 7, 2021
Since the craft beer boom hit Finland, the amount of artisan breweries has grown, and especially over the last decade a lot of small breweries creating adventurous, experimental beers have been founded. In this article of the Craft beer in Finland post series, we introduce three more breweries in Espoo; Olarin Panimo brewery, Fat Lizard Brewing Co. and Salama Brewing Company. Every one of these three breweries produces quality craft beers, but their focus, brand and mode of operation are quite different, and you could say that their products complement each other well. If you make a tour visiting all three, you can taste a very wide range of Finnish artisan beer.
Read also the previous post: Breweries in Keran Hallit, Espoo
Olarin Panimo is an innovative, independent microbrewery located in Otaniemi, Espoo. The roots and the first brewing location of this laid-back microbrewery are in Olari though, a neighborhood known as one of the birthplaces of Finnish rap music and as a primal skating ghetto, a popular skating location before the time of skate parks. The brewery has moved from Olari to Otaniemi, but hip hop culture, rap music, graffiti and skateboarding are a permanent part of the nature and the brand of Olarin Panimo brewery. Their Finnish slogan, "Olarilaista, ehdottoman maanalaista" is from rap lyrics and could be translated to "from Olari, absolutely underground".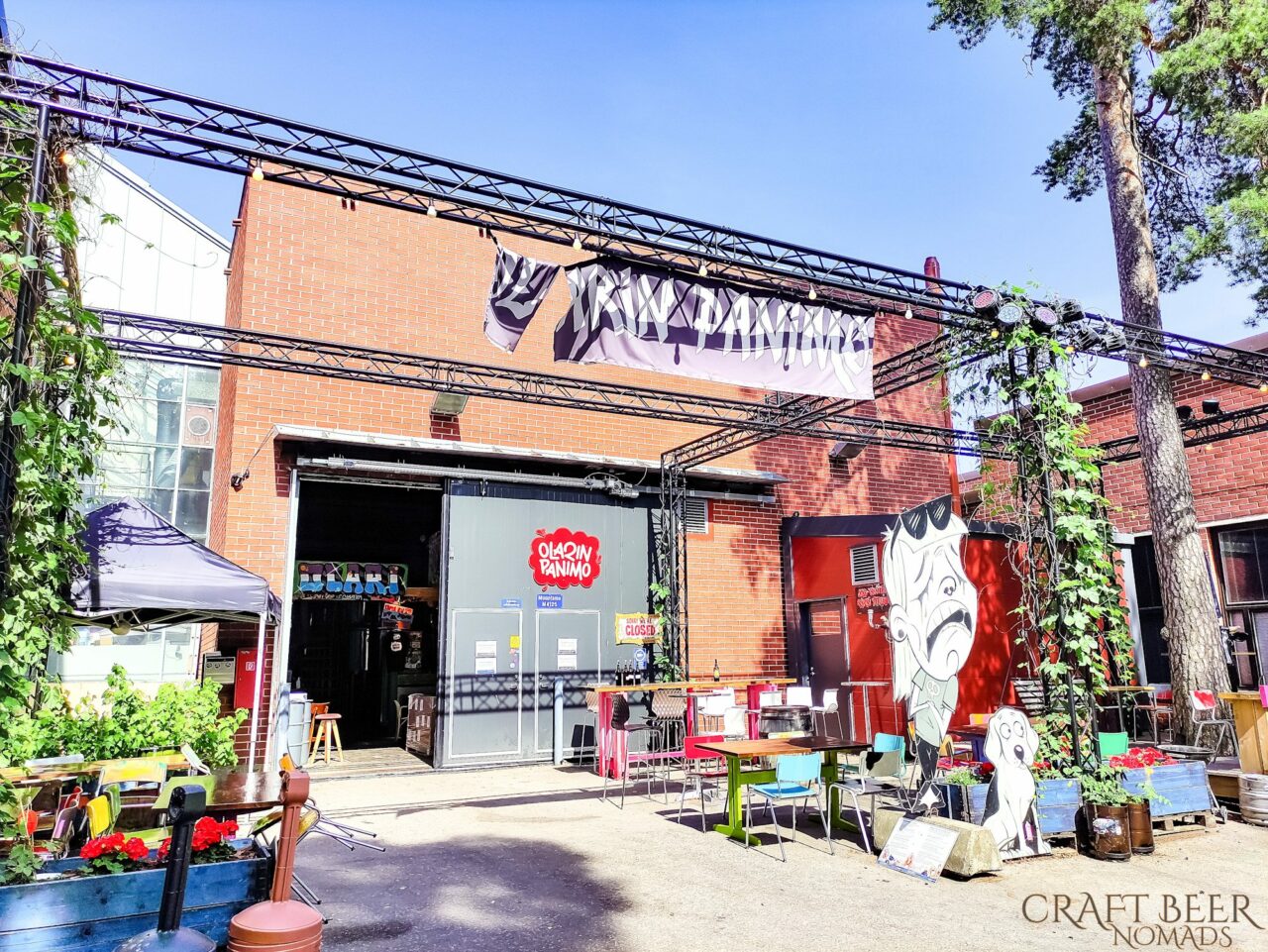 Like so many other great craft brewery stories, Olarin Panimo has its origins in experimental home-brewing. In addition to small scale brewing, Ville Leino, the head brewer of Olarin Panimo, gathered experience working with other breweries before founding own brewery together with two friends back in 2015. The first brewing equipment was a small Braumeister kit, that actually still is in use for some small special batches and experimental brews. After a couple of years of commercial brewing in Olari, it was time to expand the brewery and to move to larger premises. In Otaniemi, Olarin Panimo has a combined brewery, taproom and beer shop – it's a colorful, laid-back venue for having a tasty artisan beer (or four) and buying take-away brews in growlers or in cans.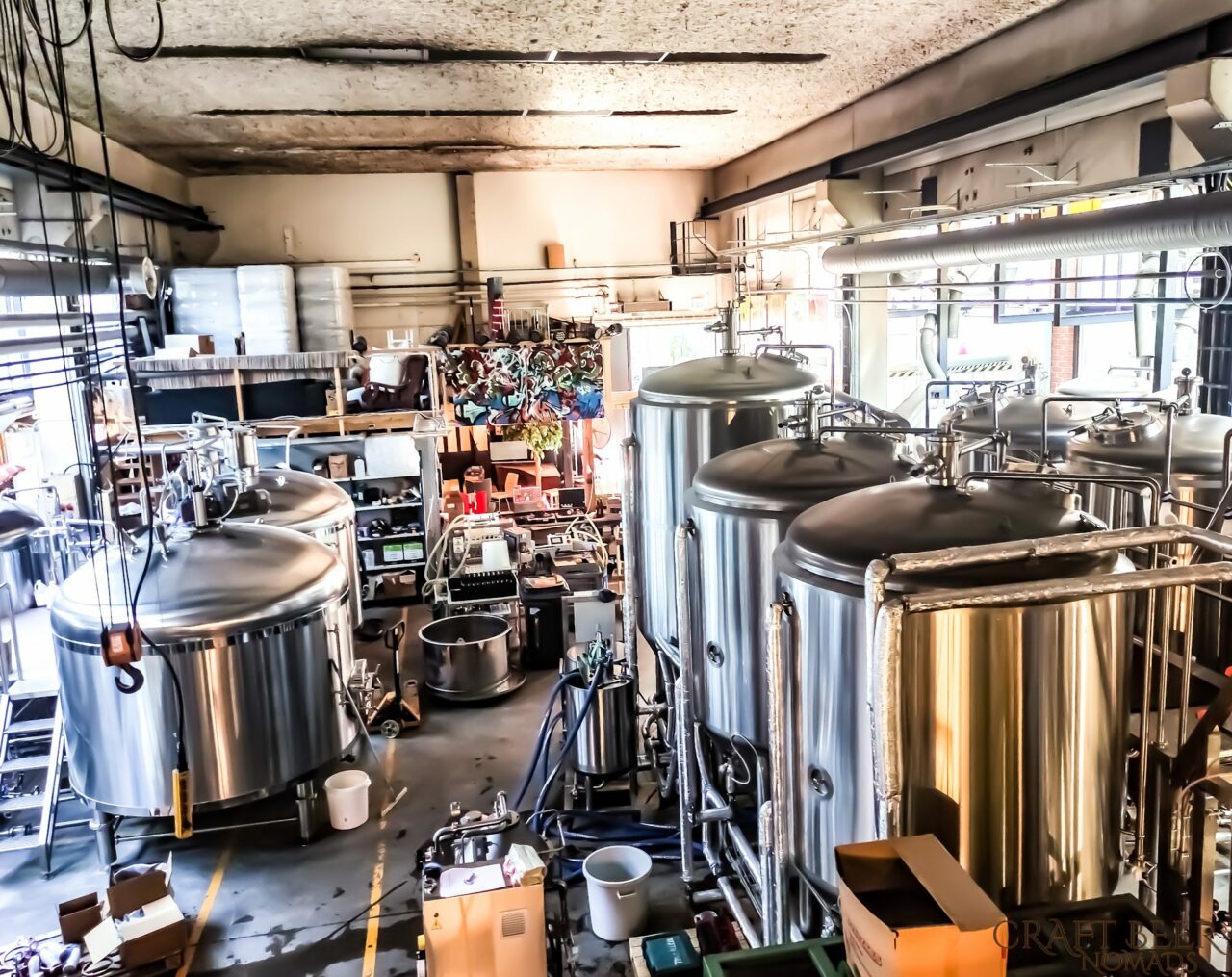 Olari crew is a committed, ambitious team, and the products of the brewery both taste and look delicious! Olarin Panimo always has close to 20 different beers available at the same time, and usually half of them are novelties, which means that there is always something new to taste. The expertise of Olarin Panimo has not gone unnoticed, and while being very popular among Finnish craft beer enthusiasts, the brewery has also been successful in beer competitions. Their Runaway New England IPA was just recently selected as the best beer of Finland 2021, and Olari brews also won five other awards in this biggest beer competition of Finland.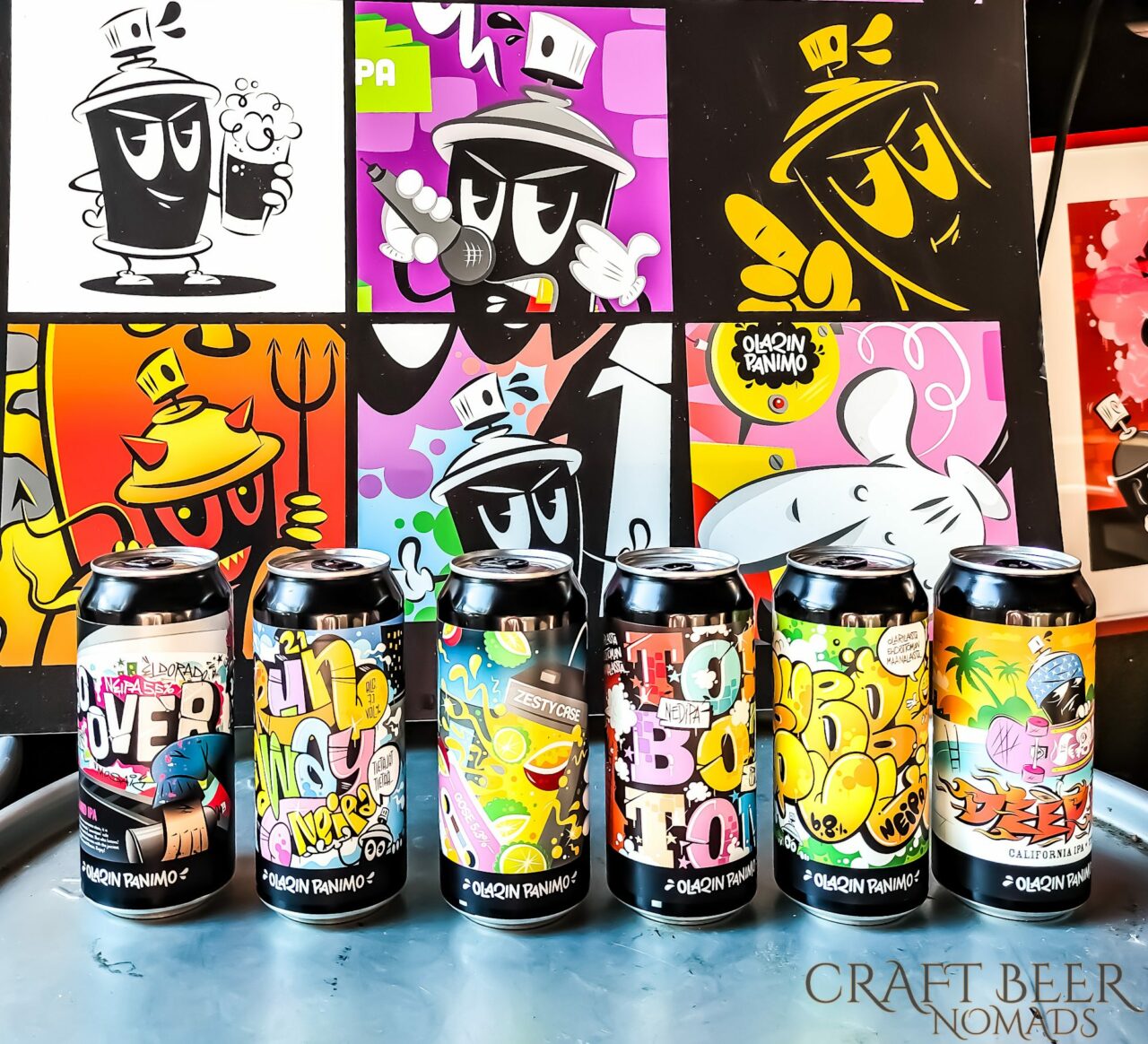 Fat Lizard is almost a next-door neighbor to Olarin Panimo in Otaniemi, and one of the biggest microbreweries in Finland. The brewery was founded back in 2014 in Kivenlahti in Espoo, by two friends who had first tried home-brewing American style IPA beers. Together with two other beer enthusiasts they then started larger scale brewing with a 300-liter equipment, and the first commercially sold Fat Lizard beer, called 101 California Pale Ale, was launched in Feb 2015.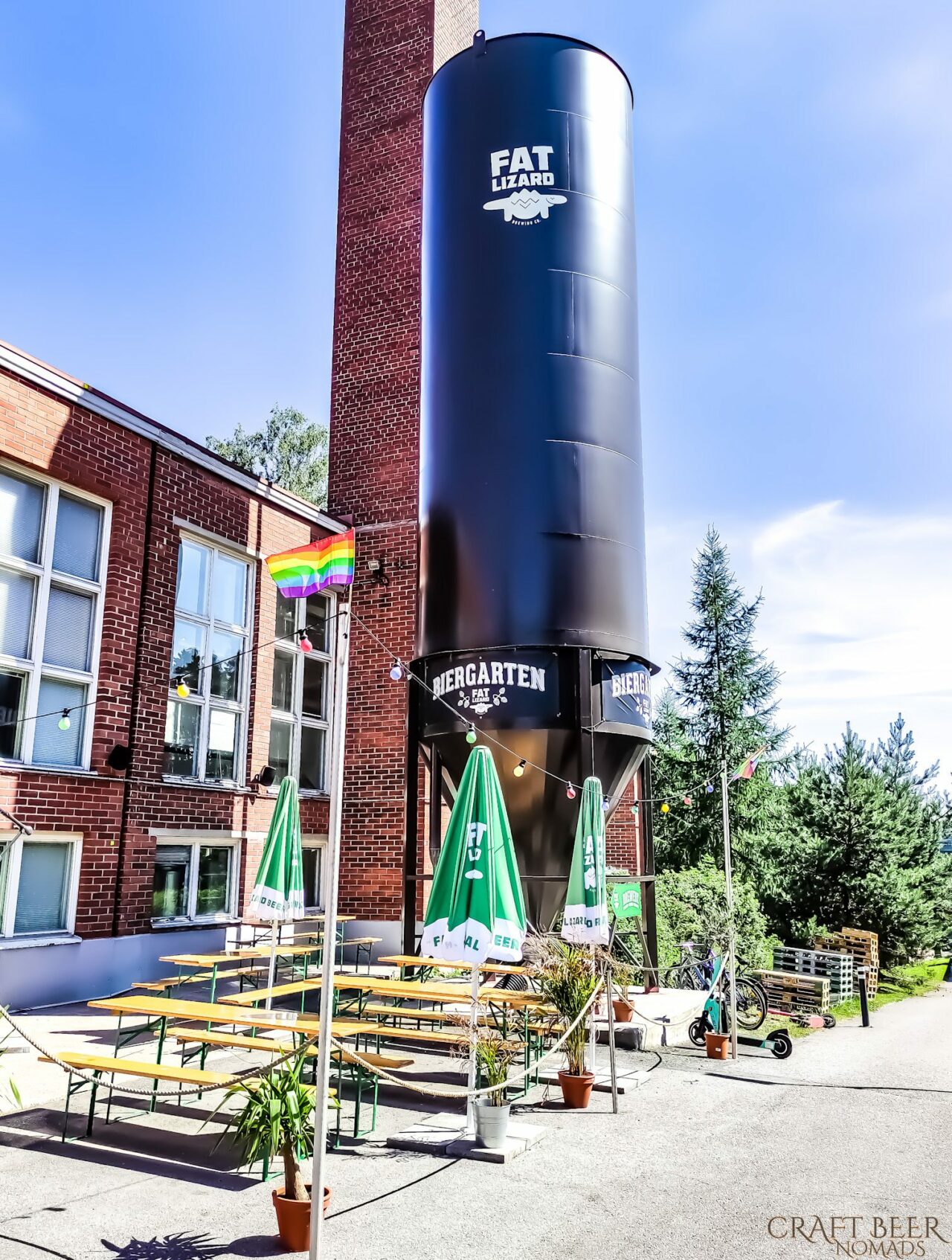 The brews of Fat Lizard quickly gained popularity, and in 2017 it was time to move to bigger premises, and to multiply the capacity tenfold. Since then the brewery has been located in Otaniemi, creating tasty beers in different styles, mostly hoppy American-style Pale Ales and IPAs. The brand of the brewery with bright green color and a lizard logo is easily recognizable, and one of their signature features are the green beer cans with a fully opening top. Of the Fat Lizard beers that we have tasted so far, our favorites have been Track Day Session IPA and Haze Oddity: Life On Mars NEIPA.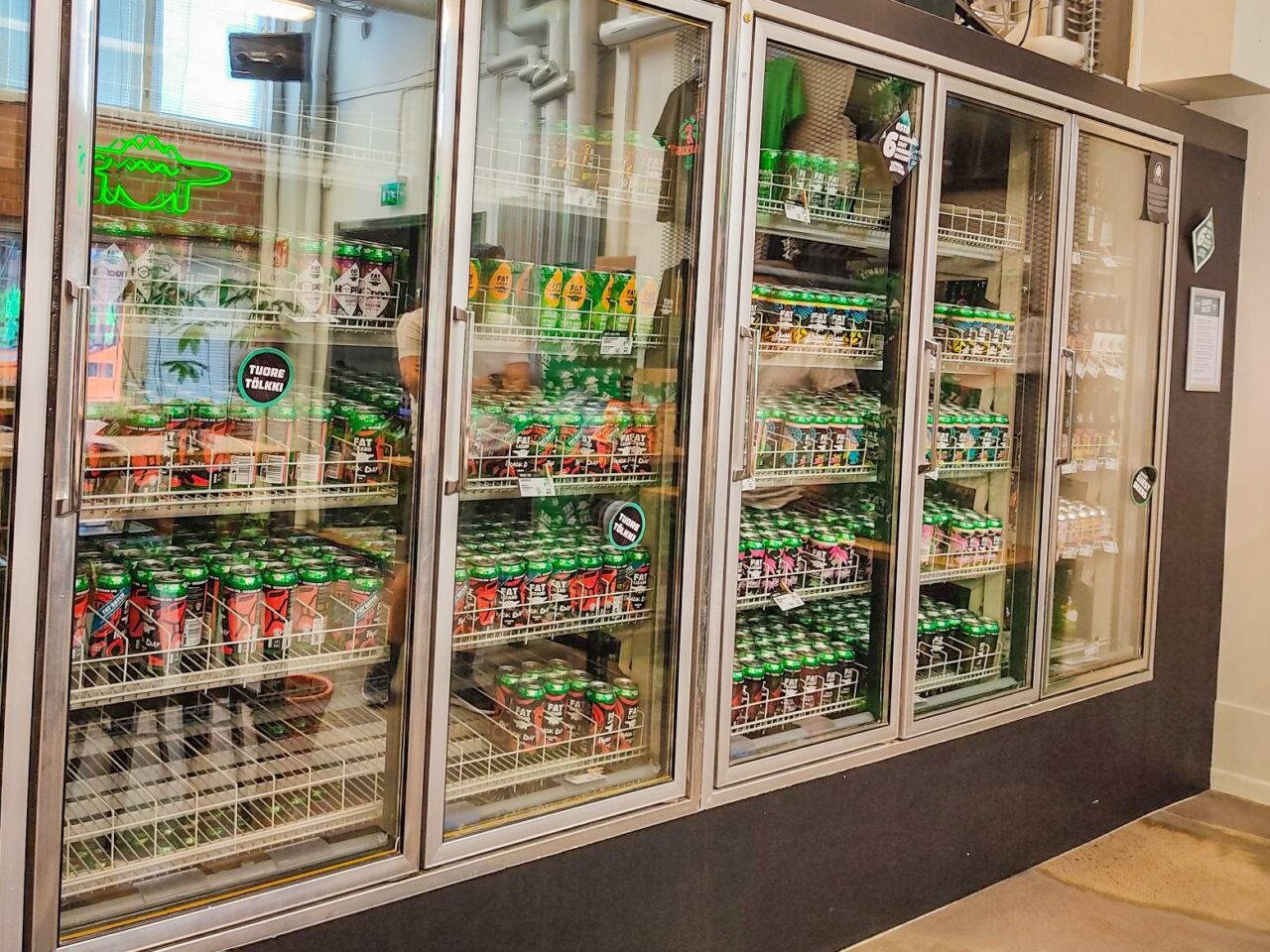 As said, Fat Lizard is one of the big players in the Finnish craft beer field, brewing in batches of 3000 liters, with a total volume around 900 000 liters this year. The plan is to keep growing, and at some point to open a bigger brewery still. Almost the whole Fat Lizard production is currently sold in Finland, and the focus is in domestic market. Some small batches have been delivered abroad via a small online store in Europe, but as the demand in Finland is strong, there is in that sense no pressure to look abroad.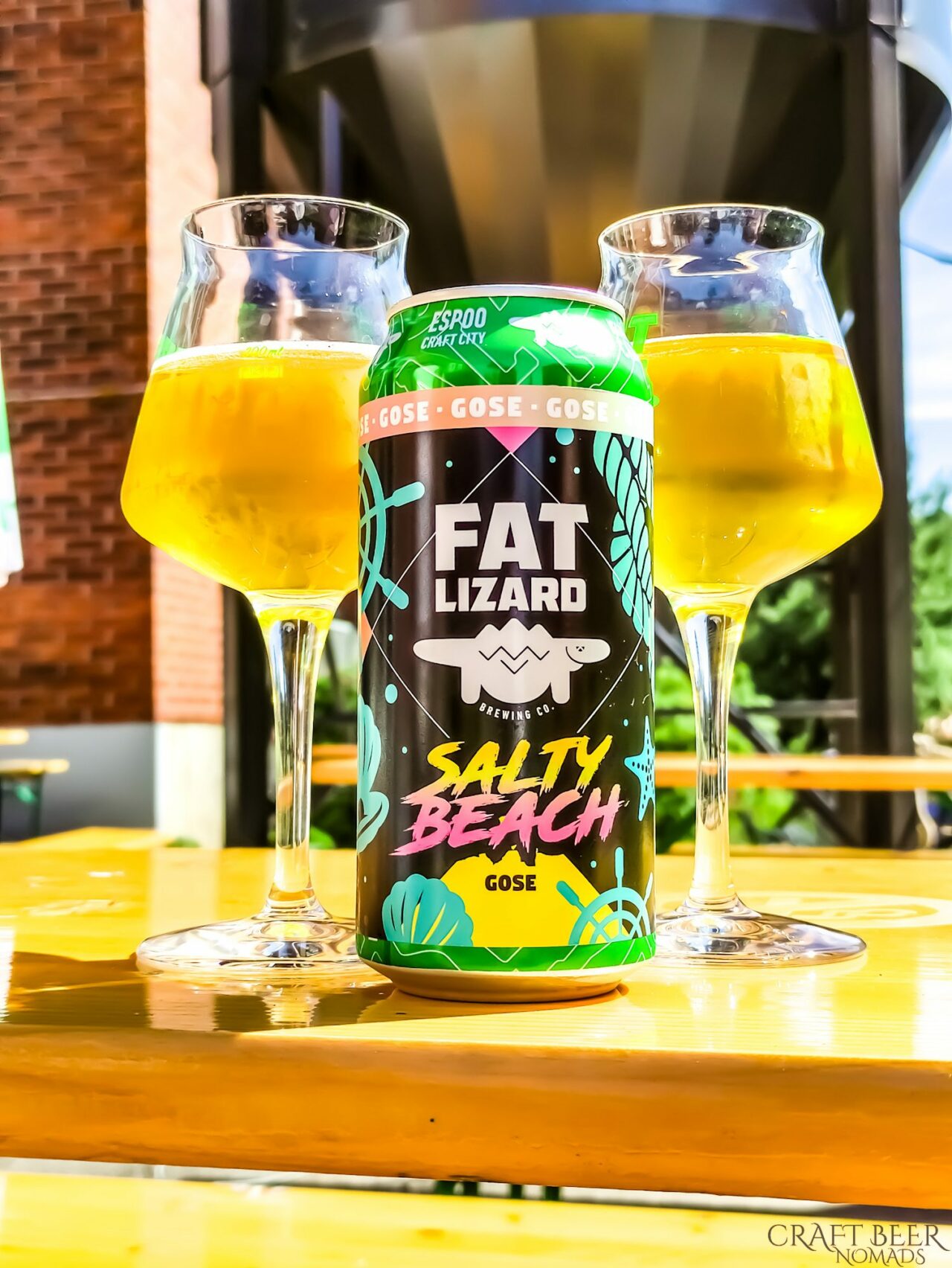 Like all bigger scale microbreweries in Finland, Fat Lizard has a wide scale of highly drinkable, relatively light beers with ABV under 5,5 % (the maximum ABV for beers sold in grocery stores in Finland, and also the max ABV limit for beers sold straight from the brewery shop, if the production volume exceeds 500 000 liters per year). Fat Lizard beers are vegan-friendly, and the core series has the V-label certificate. There are several gluten-free beers in the selection too. Part of the products are available around the year, part are seasonal, and the experimental Fat Lab series includes also one-time rarities. Fat Lizard brews some stronger beers, like Double IPAs and Imperial Stouts too, and also has a series of hoppy, alcohol-free sparkling waters. For culinary experiences and pairing beer with food, Fat Lizard has three partner restaurants, two in Helsinki and one in Otaniemi.
Salama Brewing is a rather new, remarkable and quickly growing artisan brewery from Espoo. Founded by four friends in 2018, Salama launched their first products only a couple of years ago, but has quickly gathered name and reputation both in Finland and abroad. Salama is specialized in daring, extravagant, strong brews, which fits well together with their dazzling, colorful, distinguishable can art. The beers that we have tasted so far have been scrumptious – for example a heavy Fruited Berliner Weisse called Bloody Geezer, an Imperial Pastry Stout RBA Oerzek  and a fruity, soft NEPA called Neon Baby were all amazing!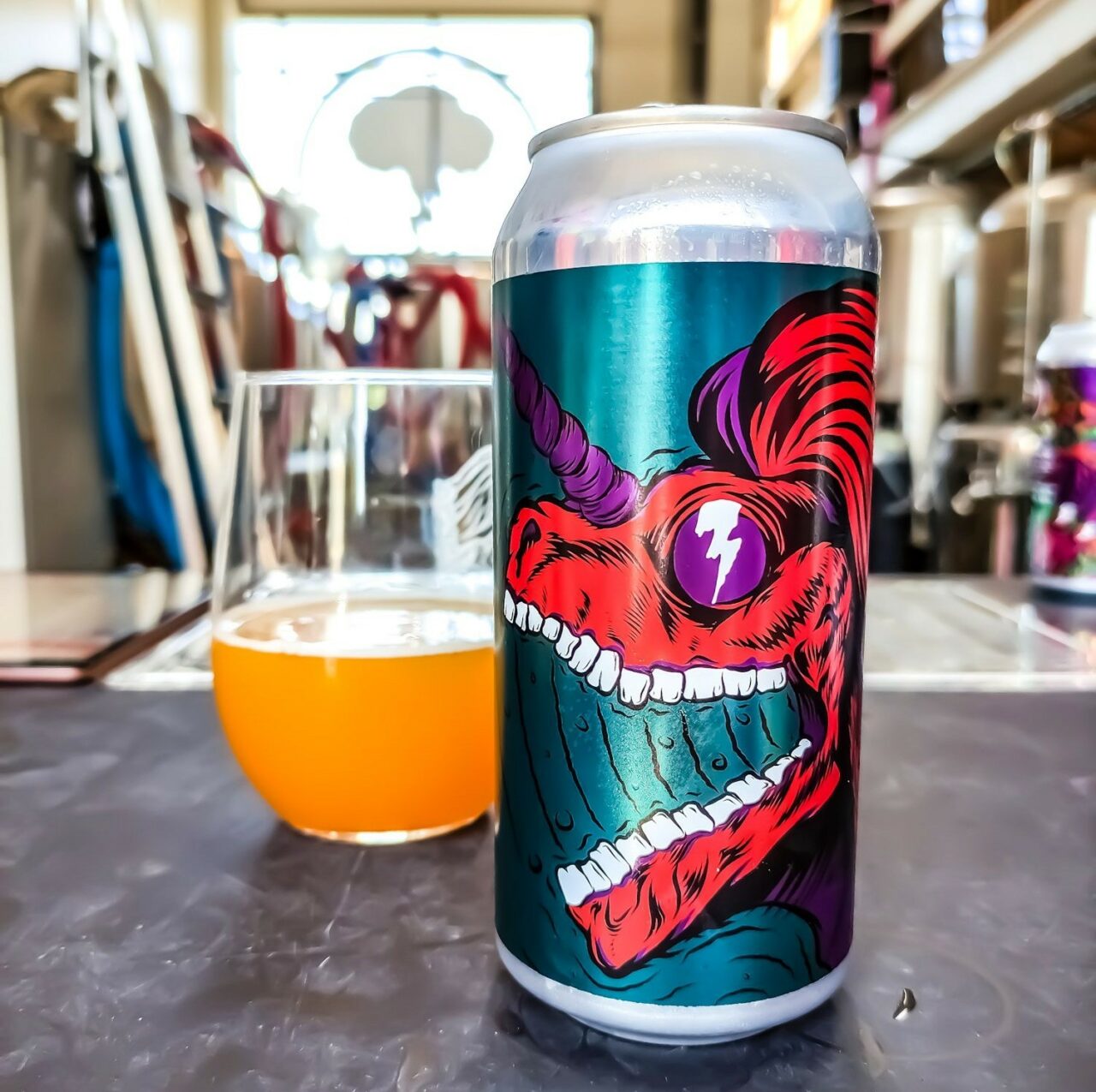 In Salama brewery, the quality always comes first. There are no compromises when it comes to the amount or quality of the hops or other ingredients, and the aim is to create premium products, no matter the cost. The product range of Salama includes several sturdy imperial stouts and pastry stouts, hazy IPAs, double and triple IPAs and strong, fruited and pastry sours. Most of the products are very heavy, but there are also some lighter / lower ABV products, like a Hoppy Pils, aromatic Pale Ales and a Kveik Micro IPA. There are collaboration brews too, with both Finnish and international microbreweries.
The current brewery and shop is located in Fallåker area in Espoo, but Salama is looking for new premises to build a bigger brewery. Most of the Finnish breweries only operate domestically at the moment, but Salama has had focus in international sales from the beginning. Salama brews can be found in several countries around Europe – having been away from Finland for years, we actually saw our first Salama cans in a craft beer store in San Sebastian in Spain, when getting to know the local beer culture in the Basque Country. Salama online store delivers across the continent, so if reading this post made you long for some strong and daring Salama brews, and you are based in Europe, you know what to do!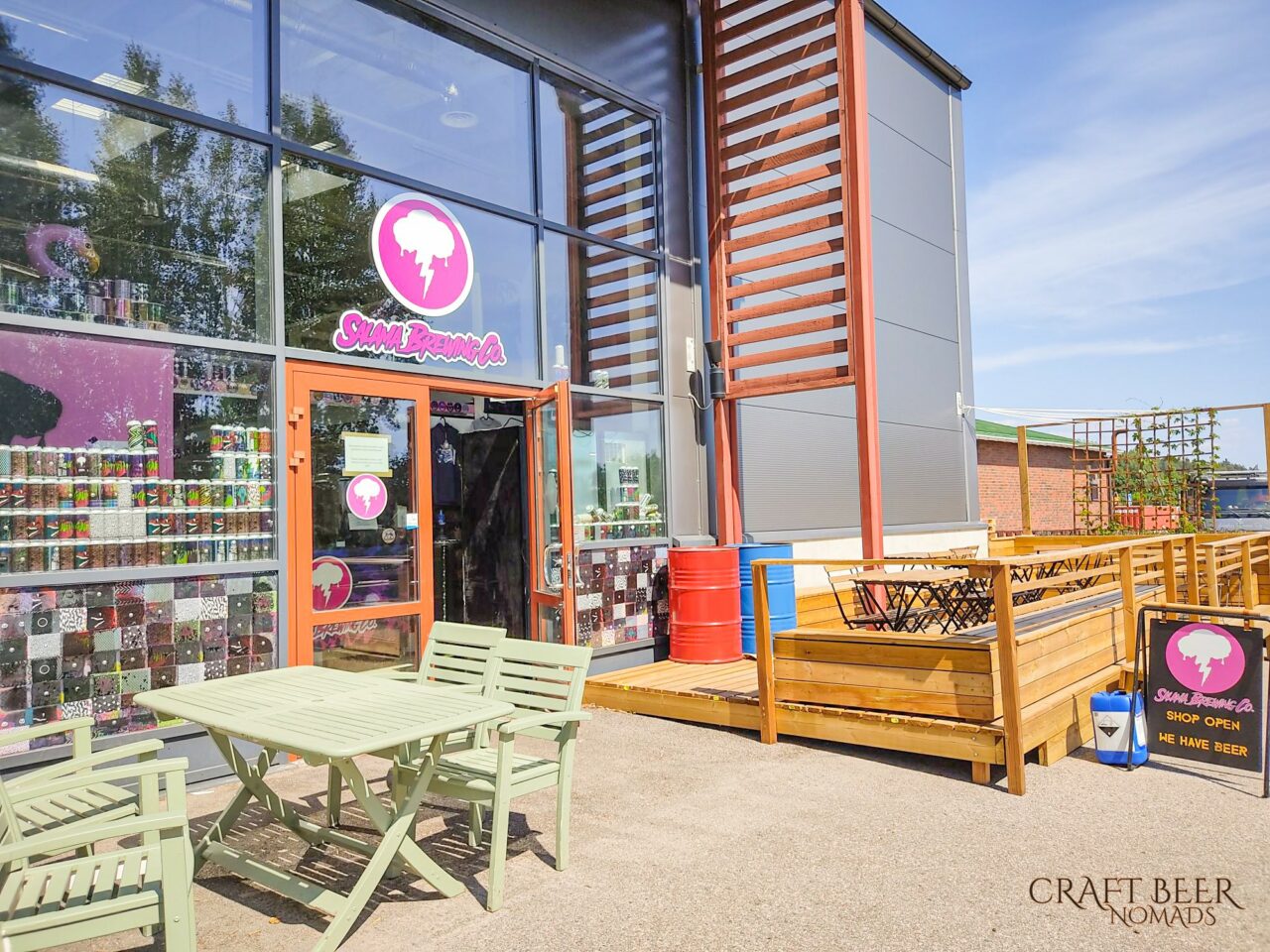 In the next posts in this craft beer in Finland series we'll hop from Espoo to northern Finland – stay tuned!
We are sorry that this post was not useful for you!
Let us improve this post!
Tell us how we can improve this post?